Earlier this year, Russian films once again entered the Indonesian market with one of their works entitled 'Project Gemini', a sci-fi horror film.
The film gives the audience a sense of adventure in space, telling the journey of a mission to save the Earth, but the mission fails and instead prepares his own plan. One of those interesting topics that will stress the movie buffs out there.
The film is directed by Serik Beyseu and stars Dmitriy Frid, Petr Romanov, Egor Koreshkov and Nikita Dyuvbanov. Written by Natalya Lebedeva and Dmitriy Zhigalov, the film was released earlier on January 6, 2022 in Russia.
Project Gemini (2022) movie synopsis
It started when the Earth suffered damage marked by many plants being poisoned, causing a drop in the world's oxygen levels. Due to one of the broken food chains, it becomes increasingly difficult for humans to get food and puts life on Earth at risk.
To overcome this, a group of scientists decided to colonize a new planet by bringing modern geochemical technology to a predetermined location. After takeoff, they lost connection with Earth and disappeared at an unknown coordinate.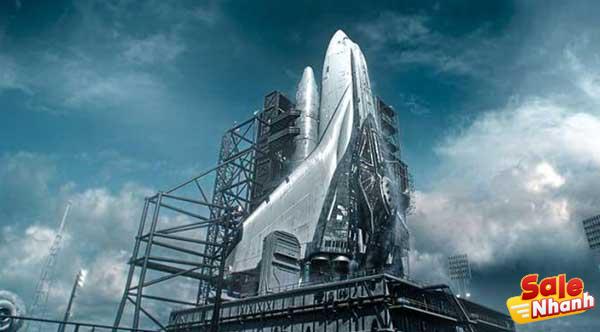 But then, the team of scientists received a strange signal in space from a mysterious and unexplored planet. Finally, Dr. Steve, the head of the 'Gemini' project decided to release this technology on the planet, although its safety is still uncertain.
Can scientists with their most advanced technology save the Earth from doom?
Project Gemini movie review
Viruses and colonization of new planets are interesting story ideas
The movie 'Project Gemini' interestingly presents new story ideas that are relevant to the current situation of the world. Using the same title as a project NASA worked on in the '60s, it was initially assumed that this movie would have a similar story to that event. However, with a mix of sci-fi and thriller elements, this movie actually has a much more interesting story idea than most.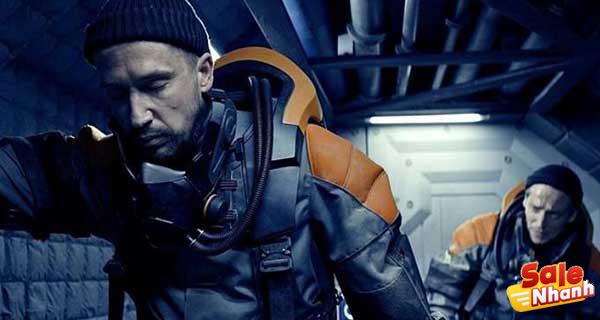 Set in a future when scientists have succeeded in entering outer space with ease, colonizing a new planet using advanced technology makes sense considering the present The world's technological development is progressing rapidly.
For those who love films with a mysterious alien element of unknown shape and added to it the presence of time travel, 'Project Gemini' could be an exciting and thrilling sight. . While there is still a lack of quality visual effects in this movie, this can be aided by story ideas that can expand our imaginations of the solar system and also give Moral message for the future.
Unsatisfactory performance
Although the story idea is quite interesting, there are still many other shortcomings that make this movie a bit boring. In other words, the performance in this movie is practically a failure.
The story idea is immature, giving us no space to feel this movie seems natural that the Earth is really dying. The director was too careful when developing a crazy story idea for the audience. Through the rigid dialogue, it is clear that all the stories presented feel dry and do not bring emotions to the viewers.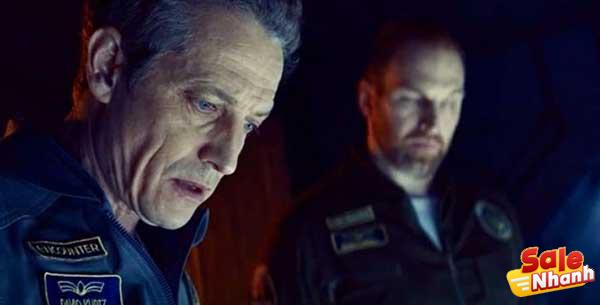 It is possible that some viewers who are less knowledgeable about space will not understand the terms presented in this movie, because again, the dialogue is built too hard and not close to the audience so it will be difficult to understand. . Special attention is required if you want to understand the whole plot although it can be said that this movie has a simple plot.
In addition, there are still gaps in the story in some of the scenes presented that could have been further developed as the lengths served were also relatively short for a space-themed film that typically lasts more than two years. hours.
Flashback of a love story hidden in a bridge to save the world
Amy, who was initially disapproving of Dr. Steve as the key scientist in this 'Gemini' project, coming up with new solutions to help the world. However, the husband insisted on continuing the mission, even though the solution Amy offered was good enough to carry out.
With flashbacks between Amy and Steve's love story journey in the movie, it at least becomes an interesting bridge and transition to be able to make the audience understand the ending of the movie is too forced.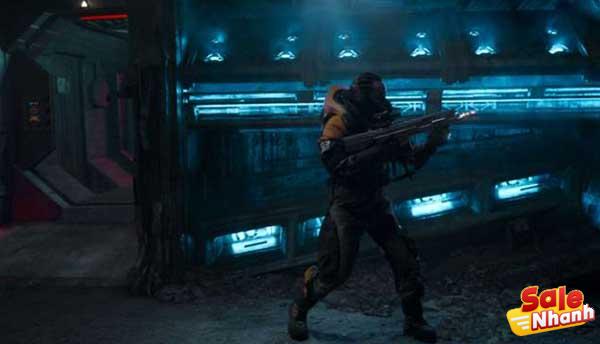 The flashback done seems messy and drama-like, but this love story becomes an advantage of the movie as the dialogue is made to look more natural and meaningful than most conversations. outer space dialogue.
As a result, with Amy's existence, the world could be saved through their love story.
Conclusion of the movie Project Gemini
As one of the latest Russian films to have successfully entered the Indonesian market, 'Project Gemini' must be a good movie to enjoy as it will broaden our understanding of the world of cinema in Indonesia. Russia more broadly. While the story idea is interesting, it's actually not enough to make this movie leave a deep impression on the audience.
Less smooth execution, stiff dialogue, and an impression of caution are also evident in this film. In fact, if the director is willing to develop his crazy ideas even more widely, the movie 'Project Gemini' could become a competitor and a model for a number of films with a strong theme. another spatial theme.
Salenhanh – Product review blog
Address: 115 Nguyen Van Qua, Tan Hung Thuan Ward, District 12, Ho Chi Minh City
Website: https://salenhanh.com/en
Mail: Salenhanh.com@gmail.com
#salenhanh #Reviewsalenhanh