Born into a family whose parents both made a living from fraud, Joo Eun was used to it. Although he hated it, he couldn't do anything against it. Until one day, an unfortunate event struck his father. Since then, Joo Eun's determination has changed. He wants to be a scammer, but for revenge.
In the movie Private Lives you will witness the behavior of master con artists that will give you a headache, and agree that a scammer, no matter how good, can be fooled, especially when there is a ambition. Want to know the full story of this movie? What role will SNSD's Seohyun and Go Kyung Pyo play? You have to watch it live, but before that, read the synopsis and review below!
Private Lives movie synopsis
Release year 2020
Genres Crime , Drama , Family , Romance , Horror
Director Nam JunHyuk
Cast Seohyun Go Kyung Pyo Kim Hyo Jin Kim Young Min
Cha Joo Eun (Seohyun) was born into a family of scammers. Her parents "work" to deceive people with very convincing tricks, often endangering their own lives, including Joo Eun's. Like when her mother, Kim Mi Sook (Song Seon Mi) pushed Joo Eun towards the car and demanded compensation from the vehicle owner.
A few days later, Joo Eun suspects a beggar who is believed to be her father. Certainly, by pretending to be paralyzed, his father, Cha Hyun Tae (Park Sung Geun) became a beggar. This made the girl feel frustrated and angry.
Apparently this fake beggar's work was organized. They have a solid team that actually works by deceiving a lot of people. They are Jeong Bok Gi (Kim Hyo Jin) and Kim Jae Wook (Kim Young Min). One day, the group plans something very risky. Joo Eun's father, who became an actor in the field, had to act with two other members of the scammer. They act as if they caught a beggar's lie.
As expected, they succeeded and reaped greater profits because Joo Eun's father pretended to be a priest who had to beg to meet other people's needs. The story certainly made many people pity.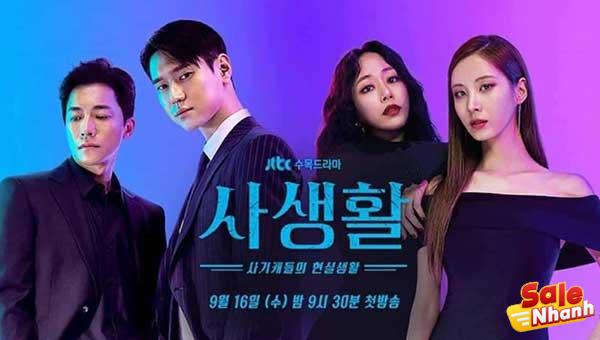 As a result, donations are constantly being routed to the scammer's team. After managing to raise a lot of money, they leave behind Joo Eun's father, who must surely face the wrath of his scam victims alone. The two of them went to a place far away outside of Korea.
Seeing her father fall victim to Bok Gi and Jae Wook's scam, while her mother also didn't want to get involved, Joo Eun was very sad. Mainly because only his father was happy to hear that he graduated from college, while his mother asked him to work part-time and still help him cheat. Not only is she sad, Joo Eun also wants to avenge the actions of two scammers who sacrificed her father.
Joo Eun asks Han Son (Tae Won Seock) to teach her how to play the role of a con man, but the man refuses. He wanted the girl to live a normal life. However, he soon changed his mind. Joo Eun started to enter the world of scams more professionally and became very skilled over the years.
One day, Joo Eun sees Bok Gi returning to Korea. With Han Son's help, he uses various methods to catch the cheating woman. Everything went well at first, but it was clear that Bok Gi was much smarter than Joo Eun.
Nine years later, Joo Eun is released from prison. The deceptive nature of her parents turned out to be reduced in this woman. He falsifies anything he shares on social media and scams his followers there. Not long after being released from prison, he and Han Son met at a restaurant.
When Joo Eun and Jang Min Jung (Jang Jin Hee) are drinking at a bar, they are approached by Lee Jung Hwan (Go Kyung Pyo). The handsome man tries to seduce Joo Eun but is surprised to learn that he is a former prisoner. Meanwhile, Han Son constantly tries to approach Joo Eun and convince her to return to the "game". Is she willing to accept his offer?
Private Lives . movie review
Interesting and uncommon premise
Since the first episode, the series Private Life has delivered something different. The scene where Joo Eun gets pushed around by her mother might confuse you, but once you know it's a scam, you'll think it's crazy. The premise of this film is interesting and quite rare.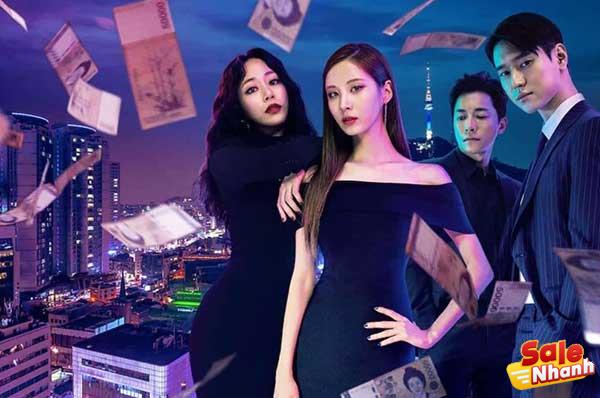 Starting from a case that many people often face and suffer, that of fraud, this film tries to tell the story from the perspective of the scammers. You will see how organized, systematic and professional these criminals are. Many people are successful, live rich and always evade the law. However, it is not uncommon for people to regret and want to get out of this vicious circle like Joo Eun.
Story full of tricks
The plot-filled plot has always been synonymous with period dramas, especially regarding power struggles. This time, you can watch the plot through modern dramas that take the theme of people's lives in today's big cities.
The movie Private Life is an interesting sight and will keep you curious as it shows this from minute to minute. Every episode features tricks the cheaters do; something you might never think could be done.
The trickery can be seen in this movie as Joo Eun commits acts of deceiving potential victims. He can create many perfect and convincing disguises so that no one will suspect that he is a fraud. Moreover, Joo Eun is a beautiful girl who can instantly captivate the hearts of many and not raise doubts about her appearance.
The movie about deception and revenge
In the 16 episodes of the series Private Life, the story of a fraudster's journey when performing his acts is the main highlight. But, of course, the plot isn't all about that. The director combines this with an equally serious conflict, which is revenge.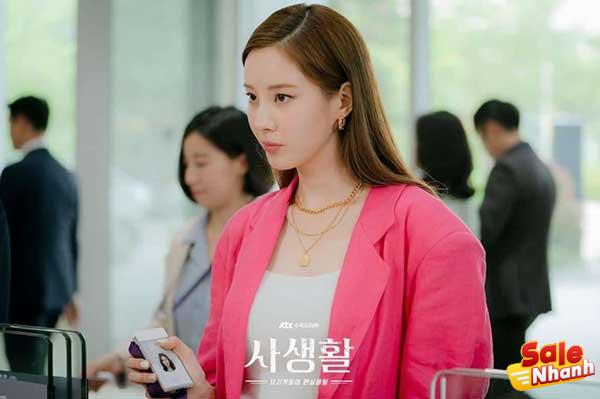 The revenge attempt that you can see in this drama is played by the character Joo Eun. He wants to avenge the treatment of a high-profile con artist named Bok Gi who harmed his father. The reason the girl plunged into this dangerous world was because of that. However, ever since finding out that her crime had caused someone to lose their life, Joo Eun began to lose her motivation to live.
Sweet lines of love
As a crime drama, it doesn't mean that Private Live doesn't have Love Line. This drama has a romantic story that you can also enjoy, it is between Joo Eun and Jung Hwan. When they first met at the bar, who would have thought that they would meet again in unexpected and repetitive places?
Joo Eun, who is fierce but innocent, is immediately captivated by Jung Hwan's sweet treatment. Go Kyung Pyo's performance as a lovable young executive was successfully performed. His treatment of Joo Eun is ideal. Like when this man boldly asked Joo Eun to meet his parents.
Despite the fact that Jung Hwan is also a fraud, the romantic scene between the two characters adds to the sweetness of the drama "Private Lives". You will smile to yourself when you see Jung Hwan propose to Joo Eun with his magic tricks, as well as when the guy comes to save Joo Eun from danger after a long time no see.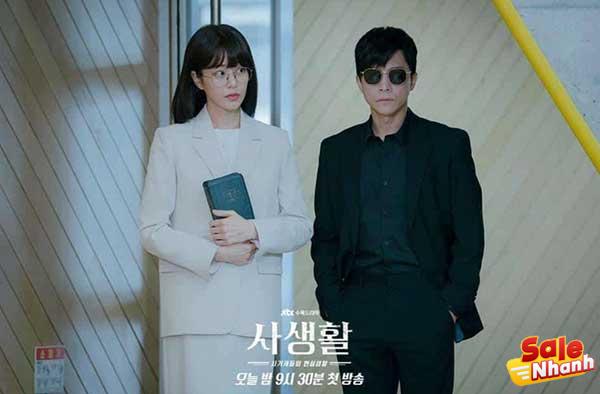 Myriad Drama plot Twists
Private Live is not only interesting in terms of premise and execution, this movie also has a lot of twists. When watching, do not expect too much that the plot will go smoothly, because at any time the plot can take an unexpected turn. The characters in this movie seem to have a mission to surprise and disappoint the audience.
Through the plot packed in such a way, the director tried to create an interesting drama in general. Private life will bring you a different experience. From the crooks in this movie, you can learn something about life.
Interested in Go Kyung Pyo's comeback drama after enlistment? You can watch Private Life on Netflix now! Like watching!
Salenhanh – Product review blog
Address: 115 Nguyen Van Qua, Tan Hung Thuan Ward, District 12, Ho Chi Minh City
Website:  https://salenhanh.com/en
Mail: Salenhanh.com@gmail.com
#salenhanh #Reviewsalenhanh