Pokémon Detective Pikachu is the first live action Pokémon movie ever made. The film is also the first live-action film based on a Nintendo game since Super Mario Bros. in 1993. Therefore, the enthusiasm of people, especially Pokémon fans, for this movie was huge.
However, if you are familiar with the Pikachu story with Ash Ketchum in the Pokémon animated series, you may be a bit confused because there is no Ash here. Instead, Pikachu's 'coach' in this movie is Tim Goodman.
One day, Tim is informed that his father has suddenly disappeared. With the help of Pikachu, the two work as detectives to find Tim's father. This is the complete summary and review of Pokémon Detective Pikachu from Salenhanh.
Pokémon: Detective Pikachu . movie synopsis
Release year 2019
Genre Action , Video Game Adaptation , Adventure , Comedy , Family , Medical , Mystery , Politics , Romance , Science Fiction , Teenagers
Director Rob Letterman
Cast Ryan Reynolds Justice Smith Kathryn Newton Suki Waterhouse Omar Chaparro
In the Pokémon universe, Tim Goodman (Justice Smith) isn't a Pokémon trainer even if he wanted to be. Because, since his mother passed away, he chose to live in reality and work as an insurance salesman at the age of 21. Where's Tim's dad? I don't know, since mom died, Tim's dad became a stranger because they never saw each other again.
You see, Harry Goodman aka Tim's father lives in Ryme City, a city where humans and Pokémon live side by side. Tim lives on the outskirts of the city.
For years, humans have teamed up with Pokémon and trained them for arena battles. However, a man named Howard Clifford, supposedly the 'Steve Jobs' of the Pokémon world, has other ideas.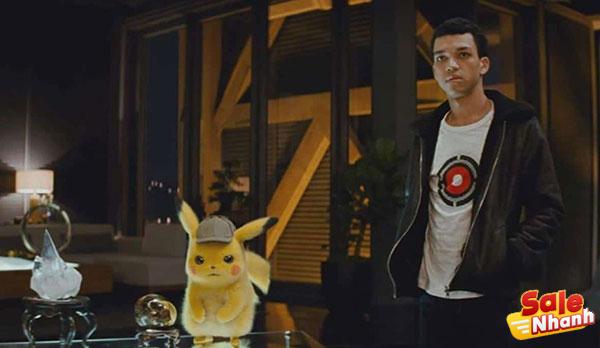 Howard wanted a place where both humans and Pokémon could co-exist comfortably. And, that place is Ryme City. It is illegal to catch and fight Pokémon in the city.
Almost everyone in town has their own partner Pokémon. And, Pokémon are not trained to fight but are like friends that always stalk wherever their humans go.
However, Howard almost died because he could no longer move or speak. He also intends to leave the business to his son, Roger (Chris Geere).
However, it seems that Roger is not as 'delicious' as Howard. After Howard gave Roger full access, his son instead worked on a mysterious project that turned out to be related to the 'death' of Tim's father. That's right, one day, Tim was called by the Ryme City police to inform him that his father had died in a car accident.
While visiting his father's apartment, Tim meets Pikachu wearing a deer hat resembling Sherlock Holmes. What's even more amazing, Pikachu can talk and his voice is really numb! The problem is that there aren't any talking Pokémon (in this movie), other than Mewtwo.
Tim and Pikachu are attacked by a mysterious person and they end up working together to find Tim's father. You see, Tim thinks that if Pikachu had survived the car crash, maybe his dad would still be alive. There will be 2 plot twists that make the audience say "Huh?!". You see, besides the disappearance of Tim's father, there is another big problem lurking.
Pokémon: Detective Pikachu . movie review
Realistic Pokémon images
If you are an anime viewer and play Pokémon games, you will be extremely surprised by the appearance of this live-act movie, because the shape of Pokémon is really alive. Pokémon are like real animals with soft fur. Or, if you don't have hair, it looks very alive with its real skin.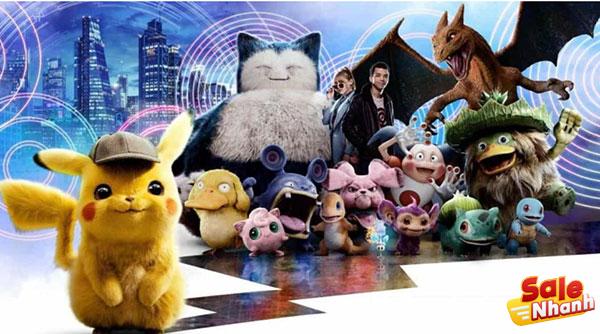 CGI is really cool, it can combine animation and real images very smoothly. However, there are also opponents, you know! There are those who think the image of the Pokémon disappoints old-school fans. You see, the Pokémon in this movie are like normal pets with nothing special.
Because, for some people, Pokémon are mystical creatures with special powers that do not fit the concept of 'pets'. But, I think the picture is really cool. Especially when Pokémon evolve or unleash their powers and moves, the pictures are really cool!
Surprised When Heard Pikachu
This adorable Pikachu usually only makes "Pika pika" sound, right? But, in this movie, Pikachu's voice sounds very manly like a grown man. After that, his facial expression is also very different from the innocent Pikachu. I wonder what happened to Pikachu?
But, there is something strange here. Apart from the audience, the only person who can understand and hear Pikachu's voice is Tim. So when Pikachu speaks, people other than Tim will hear a "Pika pika" sound.
Funny Family Movies
This movie is in the SU, aka all ages (recommended) category for ages 7 and up, aka seven and up. Because, really, this Pokémon movie is more of a family story with action elements. It's also safe for children to watch with accompanying explanations and explanations, OK? Maybe there are scenes that are difficult to understand and there are scenes that should not be imitated.
But, perhaps because the plot is too safe, it will disappoint the audience (teen to adult). Because, when hearing the word Pokémon, people will immediately think of the battles between Pokémon. However, there are only a few duel scenes.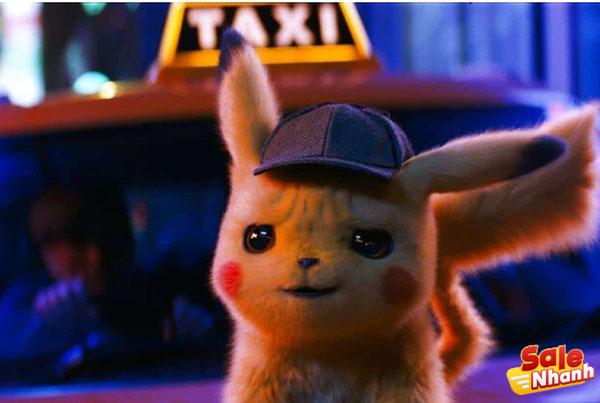 A plot that will surprise you
This movie starts with Tim and Pikachu looking for Harry, Tim's father. However, they are caught up in a large and complicated case when the organization 'R' conducts illegal research on Mewtwo.
Towards the end of the film, you will discover a case related to the disappearance of Tim's father, the reason why Pikachu can speak and think like a human.
In my opinion, the main plot is that it turns out that Pikachu is Tim's father. When Harry's body is 'broken' due to harm, Mewtwo offers to heal his body but his soul or consciousness must be safe.
So his soul was put into Pikachu's body first. This causes Harry to momentarily lose his memory and think that he is a Pikachu and not a human.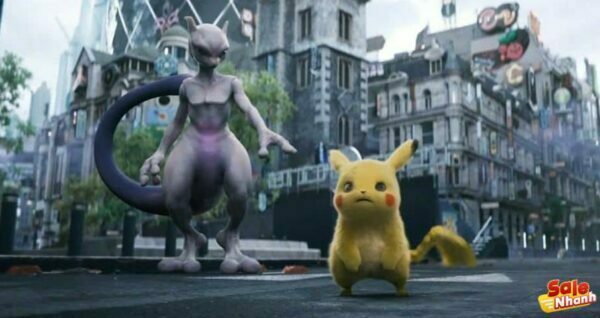 And, when Harold Clifford used his son's form to fulfill his intentions, Harold did so with the help of the Pokémon Ditto that can copy the shape and strength of anything he touches. we imitate. So Roger, who we all think is evil, is actually Ditto, who is ruled by Harold.
In my opinion, this is a fun movie to watch with your children, siblings or grandsons. For adults, it may feel that the movie is too fast and the script is too bland. Maybe Warner Bros. Pictures chose to play 'safe' in this live-action film.
Have you also seen the movie Pokémon Detective Pikachu? What do you think about this movie? Let's chat in the comments column, come on!
Salenhanh – Product review blog
Address: 115 Nguyen Van Qua, Tan Hung Thuan Ward, District 12, Ho Chi Minh City
Website:  https://salenhanh.com/en
Mail: Salenhanh.com@gmail.com
#salenhanh #Reviewsalenhanh