This time we will discuss the Italian films that were screened at the Italian Film Festival held in Jakarta and Yogyakarta from January 21 to 29, 2023. A film has caught the attention of the Cineverse. as 'Piccolo Corpo' or in English as 'Small Body'.
Piccolo Corpo (2021) movie synopsis
'Piccolo Corpo' is set on a northern Italian island in 1900, when a young woman named Agata (Celeste Cescutti) gives birth and the child dies shortly after birth.
Agata lives in a community where Catholicism, folklore, and mysticism are still believed by the community. Agata then hears rumors about a mountain church that can revive a stillborn child in just one breath, long enough for the baby to be baptized for the soul to be saved. During her perilous journey north, she meets Lynx (Ondina Quadri), a sly and somewhat wild boy who is willing to help, but quickly turns to Agata to see if she can be of any benefit. How to help him.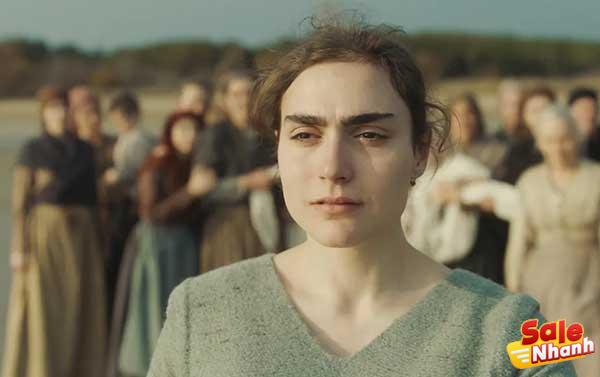 Agata carried her baby lying still in a wooden box she made like a backpack on her back. In the end, they go for a walk together and embark on an adventure that allows both of them to meet miracles.
However, before meeting Lynx, Agata had to go through a long and difficult journey as he traveled through many places and came into contact with people he had never met before. Agata had time to ride a farmer's ox cart, eventually falling into a woman's trap and being ensnared by a group of bandits.
Agata, who had never seen snow, and Lynx, who had never seen the sea, quickly ended them. Lynx even wanted the contents of the box brought by Agata but they ended up becoming best friends. However, before the trip was over, they had to cross a coal mine that connected to a lake before reaching the hermitage, their final destination. Will Agata succeed in resurrecting her son?
Piccolo Corpo movie review
Consistent narration to the end of the movie
Director Laura Samani's first feature-length feature film debut is truly phenomenal. The mystical atmosphere in a Catholic-dominated place did not necessarily make people's faith in the community where Agata lived. The death of her baby daughter made Agata want to give her a name so that she could die peacefully.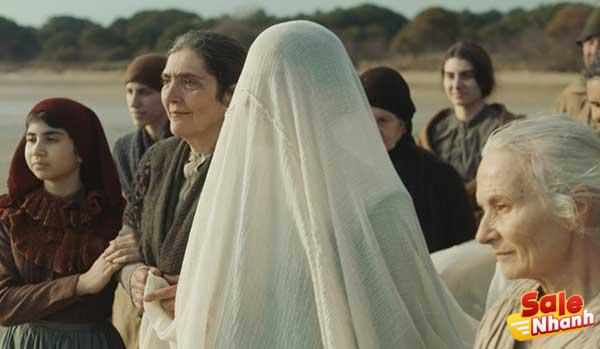 Dangerous travels in unfamiliar places made him stronger, even though he was grieving. It was that pain that made her even more attached to the baby she carried in a wooden box on her back. It was as if Agata was going through a second pregnancy as the baby moved behind her. Now the journey is no longer an exhausting physical one, but has become more transcendental. Agata realizes that if she wants to succeed, she must make sacrifices so that her child can come back to life.
The color palette changes throughout the film
The life metaphor portrayed in Picollo Corpo' makes this film rich in colour. The color palette varies from ocean, mossy forest, terracotta brown to lake blue, depending on the difficulty of the mystical and spiritual journey that Agata has taken to reach the destination.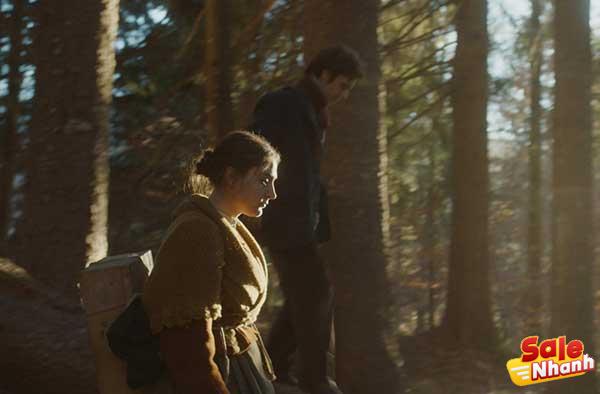 Consistent shot to the end
From the outset, the camera's focus was inseparable from Agata and Lynx, using a handheld style, this film feels as natural as a documentary, as if we were on this journey too. Especially for the ending at the lake, Agata's struggle is getting more intense and Laura's description confirms this.
Piccolo Corpo movie review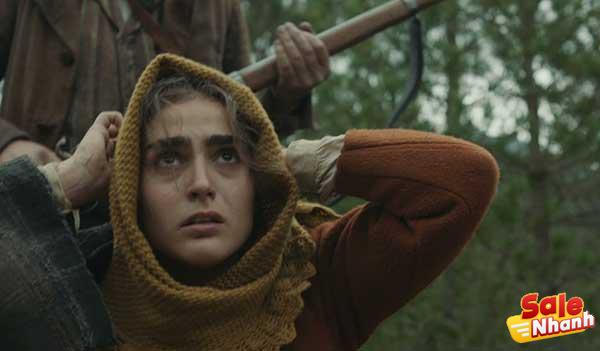 A difficult spiritual journey like this is really boring to watch. In fact, only two main characters are noticed. For the uninitiated, it may be a bit difficult to follow this series, but when we know that there is a great power behind this journey, 'Piccolo Corpo' will become even more interesting to watch as it arrives. last. At the end, a miracle will happen to those who believe that God exists.
Salenhanh – Product review blog
Address: 115 Nguyen Van Qua, Tan Hung Thuan Ward, District 12, Ho Chi Minh City
Website:  https://salenhanh.com/en
Mail: Salenhanh.com@gmail.com
#salenhanh #Reviewsalenhanh