Ever since the trailer for 'Pathaan' appeared on YouTube two months ago, our attention, especially among die-hard fans, has seen the film starring Shah Rukh Khan and two other Bollywood superstars. , John Abraham and Deepika Padukone. The results can be clearly seen through the number of viewers who broke the 72 million and 60 million milestones of the second trailer released 2 weeks ago, respectively. Such a large number of viewers has been achieved in such a short time.
'Pathaan' itself is also the first film starring Shah Rukh Khan after a hiatus since he last starred in 'Zero' (2018). So it is not natural that the presence of this film is extremely eagerly awaited by fans.
Don't forget, this movie is the fourth film under YRF's (Yash Raj Films) Spy Universe franchise, which started with the movie 'Ek Tha Tiger' in 2012, followed by the sequels 'Tiger Zinda Hai' (2017), 'War' (2019) and 'Tiger 3' will be released on November 10, 2023.
Synopsis Pathaan (2023)
The story begins in 2019, when the Government of India abolished Article 370 giving special status to Jammu and Kashmir. The shocking news made General Qadir, who is in Pakistan and undergoing cancer treatment, to decide that now is the right time to take revenge on India. He then signs a contract with Jim (John Abraham), a former RAW agent who becomes the leader of "Outfit X," a terrorist movement that includes several mercenaries. Jim agrees because he also wants revenge on India for not trusting him as an agent when he was one.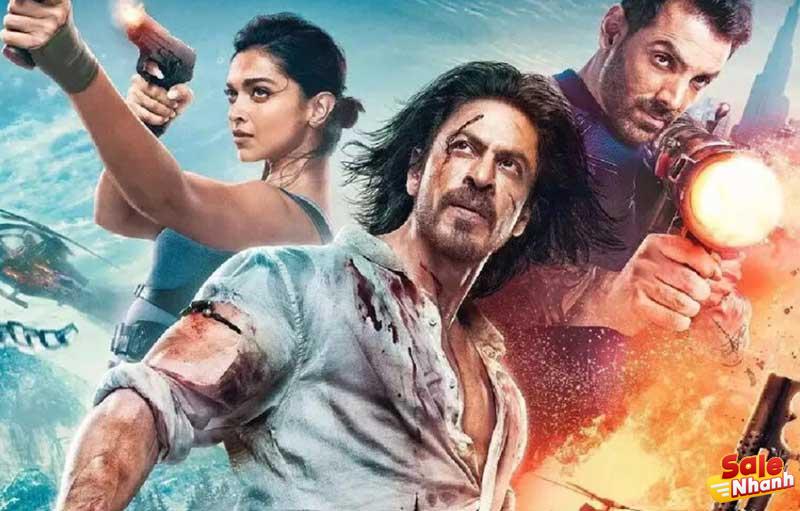 Due to the ongoing threats, Nandini (Dimple Kapadia), who serves as the acting Director of Joint Operations and Undercover Research (JOCR) and RAW's general secretary, Colonel Sunil Luthra (Ashutosh Rana), calls for Pathaan (Shah Rukh Khan), an agent in exile, to confront Jim and destroy Outfit X. Pathaan, along with former ISI agent, Rubina Mohsin (Deepika Padukone), begin investigating the matter. The two of them soon learn of Jim's terrifying plan to spread a deadly mutated smallpox virus, nicknamed "Raktbeej", throughout India. Can Pathaan and Rubina defeat Jim and destroy Raktbeej?
Pathaan movie review
Hollywood-class action with a Bollywood twist
Of course, those who often watch Bollywood action movies will enjoy this movie, especially since the stars' action sequences are considered high-risk and very intense from start to finish. However, for those who have never or only occasionally watched Indian action movies, of course, this movie will be too melodramatic and far-fetched.
All these opinions are valid, and that is how Bollywood movies with all their characteristics, where exciting action scenes are full of slow motion and interspersed with singing or dance. So, for newbies, don't be surprised, just enjoy the movie until it's over.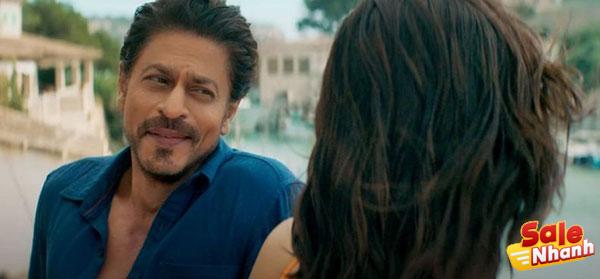 As for the action scenes, it can be said that this movie will not let the audience relax even a little. The tension of the movie is kept absolutely above average, except when the dance starts, but even then it's not very long, only about 5 minutes and the action will resume.
The action sequences themselves make us think of a combination of the James Bond series and Mission Impossible appearing in many scenes, and of course it is very interesting and has attractive cinematography because the film was shot in some European countries such as Spain, Russia, Italy, France and some Asian countries such as Afghanistan, Turkey and the United Arab Emirates.
The weakness itself is not too dominant, besides the action scenes are sometimes a bit melodramatic, there are some scenes that are inconsistent or out of focus and feel very shaky compared to others.
The surprising cameo came after the first time
This is what many viewers have been waiting for. After YRF released Spy Universe, the long-awaited actor finally appeared in the second half of 'Pathaan'. Well, who else but Salman Khan, who succeeded as Agent Tiger in the Tiger series.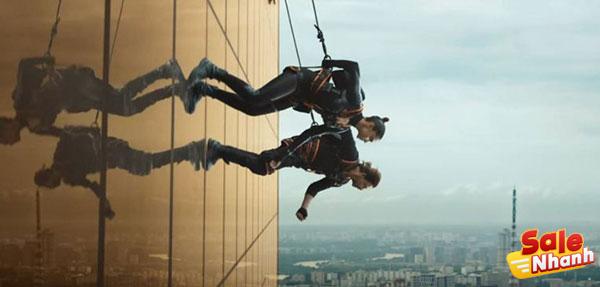 His appearance to save Pathaan on a bullet train is sure to shock those who have seen the movie from the start. Salman Khan's success in building the image of Agent Tiger with Katrina Kaif is much appreciated, and these two top Bollywood actors, who happen to both have the surname Khan, have plenty of warrior fans all over the world. world.
Shah Rukh Khan's dominance in the landscape
This factor can be called the weak point of Bollywood action movies. Although both are great actors, the popularity and seniority factor is sometimes put on top, so John Abraham's screen time is a bit unbalanced compared to Shah Rukh Khan and makes this movie lose. go the fun.
Even Deepika Padukone, who doesn't have much screen time, can capture our attention momentarily with her presence. If only the two were given a balanced story, this movie would certainly have more intense counter-action throughout the scenes rather than just waiting behind the scenes and just face-to-face after the close. climax.
The story is predictable from the start
Although the scriptwriter missed a twist in the middle of the film, this movie is still predictable and the story itself is not as interesting as 'War', which was both directed by Siddharth Anand in 2019 and features two characters. main. actors, Hrithik Roshan and Tiger Shroff. The background plot that Shah Rukh Khan and Deepika Padukone are trying to build is also very weak, and just a mere patchwork.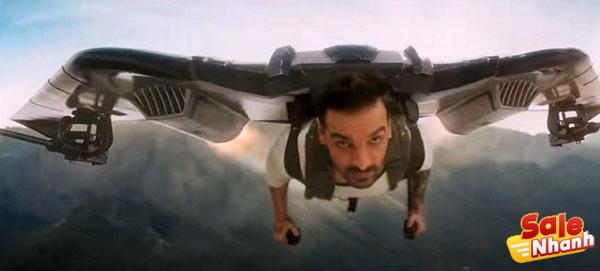 Conclusion of the movie Pathaan
For those of us who are satisfied with the action genre and admire Shah Rukh Khan, this is a must-see movie. 'Pathaan' comes with a bunch of high-tech action from start to finish that will make us unable to leave this movie just like that. The weak point, although very small, has some quite ominous points, such as uneven footage and vibration in some scenes, the output point of the movie is too large, so the effect makes the speakers in the theater seem to be about to break, as well as a The background story is weak and predictable. Those who are curious to see the movie can watch it right away, this movie is available at XXI, CGV and Cinepolis cinemas.
Salenhanh – Product review blog
Address: 115 Nguyen Van Qua, Tan Hung Thuan Ward, District 12, Ho Chi Minh City
Website:  https://salenhanh.com/en
Mail: Salenhanh.com@gmail.com
#salenhanh #Reviewsalenhanh