Have you ever imagined how a forensic expert works to uncover a murder case? If you are curious, you must watch this Korean drama called Partners for Justice. The drama, which was released in 2018 on MBC, is one of the often recommended dramas for those of you who are bored of Korean romantic dramas.
The success of this series led to Partners for Justice finally being released for 2 seasons. Not only does it deliver a tense and mysterious plot, Partners for Justice is also animated by many of Korea's top actors such as Jeong Yu Mi, Jung Jae Young, Lee Yi Kyung and the beautiful Stephanie Lee.
What's the story like in this mystery thriller? Before watching it, you can first read the following movie reviews.
Partners for Justice S1 movie synopsis
Release year 2018
Genres Crime , Drama , Mystery , Horror
Director No Do Cheol
Cast Jung Jae Young Jung Yoo Mi Lee Yi Kyung
Eun Sol (Jeong Yu Mi) is a young prosecutor just starting out. He has a warm, friendly and kind personality. Excited, Eun Sol is ready to start her first case at the prosecutor's office. He works in the same office as one of his senior acquaintances named Kang Hyun (Park Eun Seok).
In her first case, Eun Sol faces a heartbreaking incident when a woman is found lifeless in her home. When found, the woman was in a position holding her stomach groaning.
Eun Sol, who arrived at the crime scene for the first time, turned the woman's body over. He didn't realize that he couldn't do it because the body hadn't been discovered yet. Suddenly, a forensic expert named Baek Beom yelled at him for touching a dead body.
Unfortunately, since then, Eun Sol has always had to confront Baek Bom because Baek Beom is the one in charge of forensics. Upon autopsy, it was found that his stomach was full of drugs without any other food.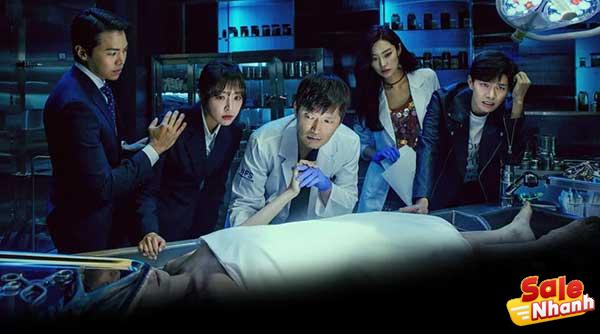 An autopsy was then performed to unravel the mystery behind the woman's death. The autopsy was conducted by Baek Bom. Skillfully, Baek Bom dissected the corpse and analyzed every inch of it.
Baek Bom observed the wounds on the corpse, checked the contents of the stomach, weighed the heart, and even smelled the aroma in the corpse's internal organs.
Not only that, Baek Bom also conducted toxicology tests to analyze substances in the victim's body to determine if the victim had ingested poison or a certain drug. Not only Stella Hwang, a smart girl, fluent in English, this also helps her take the toxicology test.
Although there were many wounds on her body, the woman did not die from the wounds she had. Toxicology tests showed that a toxic substance was created from the drug he had previously taken that killed him.
Knowing this, prosecutor Eun Sol immediately ambushed the alleged perpetrator who had last met the victim Oh Man Sang.
Unfortunately, it is not easy to get Oh Man Sang because he is a high-ranking official in a large company.
Despite many suspicions about Oh Man Sang, Eun Sol, Baek Bom, and the other investigation team had a hard time finding evidence that Oh Man Sang was the killer who killed the woman. Unfortunately, Oh Man Sang also insists that he didn't kill the woman.
So is Eun Sol's suspicion of Oh Man Sang true? Will they be able to unravel the mystery of the woman's death? To find out the answer, you can watch the movie until it ends!
Partners for Justice S1 movie review
Presenting common cases with unusual solutions
Korean dramas with the theme of murder or crime have been coined a lot, but we can be sure that Partners for Justice is one of the interesting Korean dramas from the cases. raised and their solutions.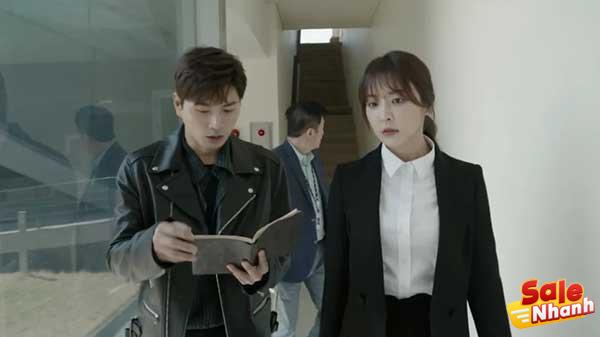 Each episode will feature different cases and indeed they all involve someone's death. While these cases may be common, dealing with these cases is interesting.
For example, the mysterious death of an old man in episode 14. The old man lives alone with his child in his house. When he was found dead, he was sleeping in his room. Although some external wounds were found on his body, they were not sufficient to cause death.
Of course, the audience is also curious because the scriptwriter managed to lead us into doubt about the characters who appeared after the death sentence appeared, so that in the end the mystery was always revealed through the process of investigation. meticulous autopsy.
Furthermore, the perpetrator or the cause of the victim's death is often difficult to predict. Therefore, the drama has succeeded in making viewers curious to watch each episode even though the duration of each episode is relatively long, more than 1 hour.
Highly detailed autopsy scene
In addition to the interesting plot in each episode, this series is even more interesting because it presents the autopsy scenes in great detail.
More than just a spin-off, this autopsies scene appears in every episode and is taken seriously. It can be seen from the corpse images used that they are not mannequins or statues but real people.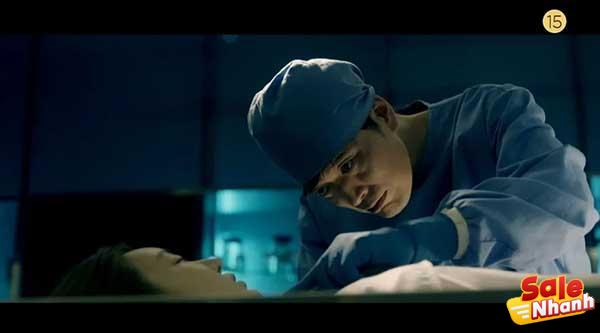 When a corpse is dissected, autopsy photos are taken using detailed imaging techniques. This makes the autopsy scene even more realistic. Don't forget, scientific explanations and medical terms are explained in the form of embedded captions or through the characters' dialogue.
Once again, Partners for Justice is more than just entertainment, it provides insight and hones our analytical skills.
Hasty ending
Partners of Justice is a crime story rife with puzzles, but also with a bit of humor and romance from some of the main characters.
The romantic story is rooted in the past of Baek Beom, who was always cold. Behind his cold demeanor, Baek Beom actually has a dark past when his girlfriend died in an accident driven by Baek Beom.
Throughout 16 episodes, the mystery of Baek Beom's past is unraveled. Until suddenly many big truths are revealed in the final episode.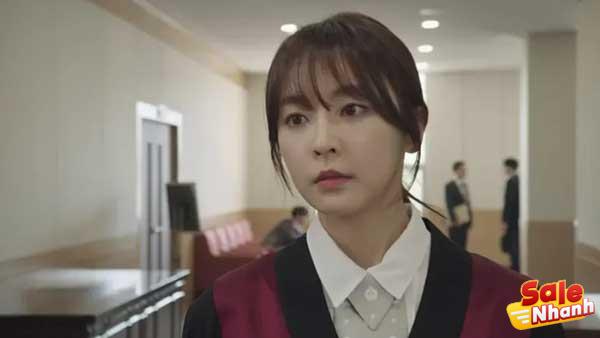 All the mysteries related to Baek Beom's past were revealed from there. Unfortunately, this makes this Drakor seem to have ended in a hurry. Although then, they decided to continue the series into a 2nd season.
Overall, this Korean drama can impress with its impressive autopsy scenes and the heartbreaking, crime stories behind it. Although the time to end part 1 is somewhat urgent, it still does not reduce the excitement of the film.
Moreover, this series comes with various cases in each episode. Towards the end, 16 episodes still feel lacking. Fortunately, you can enjoy part 2 right away.
For those of you who are tired of watching Korean dramas with romantic genres, Partners for Justice can be an option to fill your free time!
Salenhanh – Product review blog
Address: 115 Nguyen Van Qua, Tan Hung Thuan Ward, District 12, Ho Chi Minh City
Website:  https://salenhanh.com/en
Mail: Salenhanh.com@gmail.com
#salenhanh #Reviewsalenhanh