Operation Fortune: Ruse de Guerre is the latest film from British director Guy Ritchie. The director and husband of an American pop diva, Madonna is especially known in her early career for British gangster films such as 'Lock, Stock and Two Smoking Barrels' (1998). , 'Snatch' ' (2000). ) and 'Gentlemen' (2019).
In addition, he also successfully made Sherlock Holmes films in 2009 and 2011 as well as Disney's live-action Aladdin (2019). And this time, Guy Ritchie is teaming up with actor Jason Statham for the fifth time. He and Statham have collaborated on the films Lock, Stock and Two Smoking Barrels, Snatch, Wrath of Man (2021), Five Eyes (2020).
Summary of the movie Operation Fortune: Ruse de Guerre
Super agent Orson Fortune (Jason Statham) is tasked with tracking down and stopping the sale of a deadly new weapon technology by the British secret service. The technology is said to be in the hands of a wealthy arms dealer, Greg Simmonds (Hugh Grant). Fortune is aided by his crew and Hollywood movie star Danny Francesco (Josh Hartnett) to help them on a round-the-world mission to save the world.
Operation Fortune: Ruse de Guerre movie review
Spying for Guy Ritchie
Ruse de Guerre is a spy movie, of course presented in typical Guy Ritchie style. The film follows a standard spy script that is predictable from start to finish. Infiltrating a group of criminal masterminds, hacking security systems, planning thefts and other things has become the cliché in spy movie action sequences. Nothing innovative here.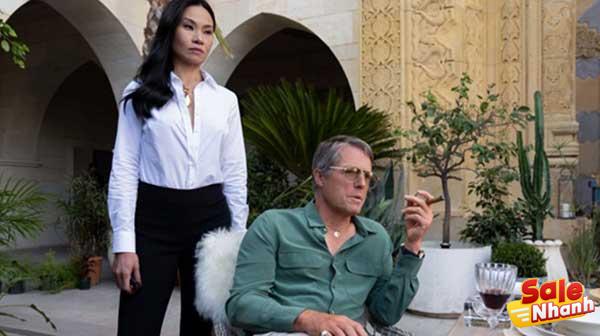 Apart from all that, Ritchie got off to a pretty good start when it came to spending time on the depth of the characters and the plot of the story. And then, what followed was a series of elaborately choreographed stunts and impressively choreographed fight sequences in stunning locations in France, Turkey and Qatar.
The approach is more about comedy than plot and suspense
By placing more emphasis on a sometimes exaggerated comedic approach and somewhat forced humor, it lowers adrenaline (tension) levels and immediately reduces its appeal through amusing plots. can probably be developed.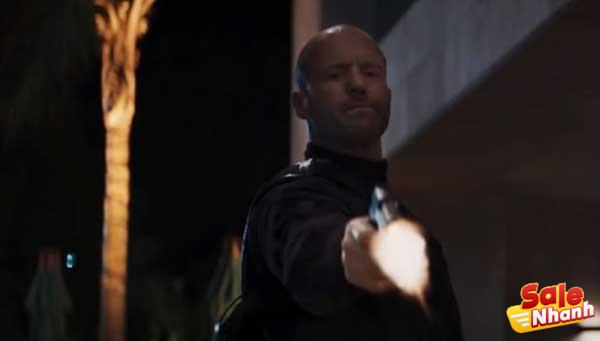 What makes this movie so enjoyable to watch is that the cast is chosen through a proper selection process. In addition to Statham doing quite well in the lead role, there is Aubrey Plaza who plays Sarah Fidel, a sarcastic IT expert who knows how to put herself in a world dominated by men.
Excellent acting cast
There's also Josh Hartnett, who plays a slightly goofy and gullible superstar who plays quite well in the strategy devised by Orson to uncover Simmonds' crimes. And what attracts the most attention is Hugh Grant's 'game' as Greg Simmonds, a sly, stylish and a bit mischievous.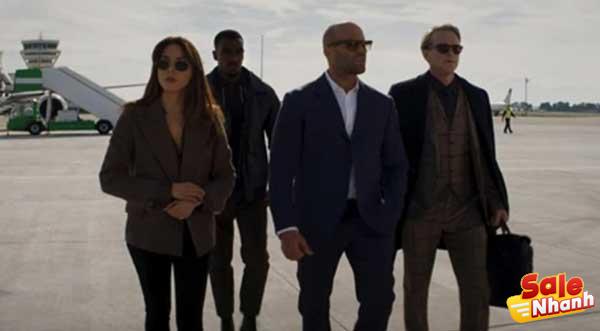 In Operation Fortune, you can't see the interesting characters featured in Guy Ritchie's movies. But other peculiarities such as non-linear plot are still here. Although this movie has quite a few flaws, this movie is still able to satisfy the audience.
With gripping action, beautiful locations, simply captivating cinematography, and a matching soundtrack. However, the comedy-focused element here proves to be a huge disadvantage as it becomes a limiting factor in character development and any kind of added tension.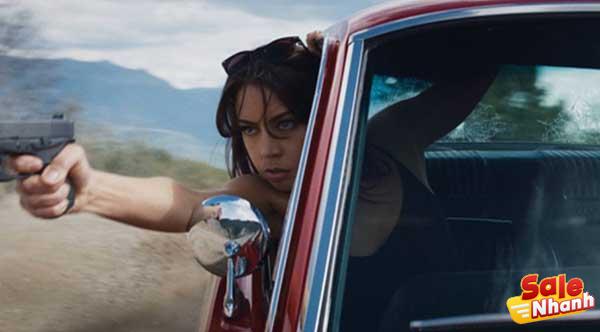 Conclusion of the movie Operation Fortune: Ruse de Guerre
Operation Fortune: Ruse de Guerre is made with a bit of humor, perhaps to reach a wider audience. This Guy Ritchie lackluster movie is filled with entertaining action comedies.
Salenhanh – Product review blog
Address: 115 Nguyen Van Qua, Tan Hung Thuan Ward, District 12, Ho Chi Minh City
Website:  https://salenhanh.com/en
Mail: Salenhanh.com@gmail.com
#salenhanh #Reviewsalenhanh