Cho Yeon-ju, an eccentric female prosecutor, takes a leave of absence to secretly investigate a case. He never expected that his plan would lead him to a new, more complicated problem.
Yeon Ju has an accident and loses her memory. When she woke up, everyone called her Kang Mi Na.
With no memory of her true identity, Yeon Ju lives her life like Mi Na. She is the daughter-in-law of a wealthy family, treated like a maid.
With the intention of improving Mi Na's pathetic life, Yeon Ju gets closer to the case being investigated. Will his prosecutor's identity be revealed? How does Yeon Ju solve the case?
One the Woman movie synopsis
Release year 2021

Genres Body Swap , Comedy , Drama , Investigation , Mystery , Romance

Produce Gill Pictures , Studio S , Waves

Director Choi Hyeong-hun

Cast Lee Ha Nee Lee Sang Yoon Lee Won Keun Jin Seo Yun
Jo Yeon Joo is a prosecutor who used to accept bribes from gangsters. He also responds to special requests from high-profile clients who want to escape prosecution.
That day, he was ordered by his superior, Ryu Seung Deok, to handle the Hanju Group bribery case for the General Department of Taxation. In addition to that mission, Yeon Joo also has plans of her own.
He will use his time off to catch Lee Bong Sik, a master con man who escaped prosecution because of Seung Deok's actions. Yeon Joo prepares to welcome Bong Sik back to promote.
With the help of his team, Wang Pil Kyu and Choi Dae Chi, Yeon Joo attends an art auction because she's sure Bong Sik will also appear there.
Arriving at the event, Yeon Joo is shocked to see a woman who looks like her; from the clothes they wear to their identical faces.
The woman's name is Kang Mi Na; He is the illegitimate son of the boss of Yumin Corporation and the second son-in-law of Hanju Corporation. Mi Na is married to Han Young Sik's second son, Han Sung Woon.
Mi Na's life as the daughter-in-law of the Hanju family has never been a happy one. Sister-in-law's mother-in-law and her husband consider her as a maid. They accept Mi Na because she is part of the Yumin Group family.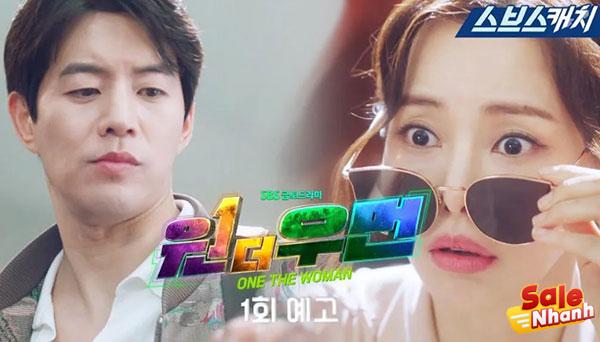 Coinciding with the art auction he attended, there was an accident that killed Mi Na's father and other families.
The news of the accident that occurred and killed the family of Yumin Corporation was known to Han Young Sik. Mi Na is suddenly difficult to contact, making them nervous. At the same time, Yeon Joo is hit by a car while chasing Bong Sik.
Yeon Joo was then taken to the hospital, but Mrs. Kim, one of Han Young Sik's maids, immediately transferred her to another hospital. They assumed that the unconscious woman was Mi Na.
The middle-aged man seems to have a plan to rule the Yumin Corporation as his son-in-law is the only living member of the Yumin family.
Yeon Joo wakes up with amnesia. However, the prosecutor may soon find out that he is disliked by those around him.
Although Yeon Joo's memory has disappeared, her brave demeanor hasn't disappeared. Her somewhat rude attitude surprised her husband's family because they knew Mi Na was someone who never fought.
Mi Na's change of attitude is also questioned by Han Seung Wook, who has just returned from America. Han Seung Wook is the first grandson of the Hanju Family and the grandson of Han Young Sik. After his father, who was supposed to be the heir to the Hanju Group, died, Seung Wook went to America.
Seung Wook seems to have his own memories of Mi Na. Because in the past, Mi Na was his first love, Mi Na was the only one who accompanied Seung Wook after the death of his father. However, he has to give in and let Mi Na marry Sung Woon.
It didn't take long for Seung Wook to realize that there was something strange about Mi Na. He did not know that Mi Na, whom he had known and loved all this time, was Yeon Joo.
What other surprises will Yeon Joo have with her new identity as Mi Na? Will the real Mi Na suddenly come back?
One the Woman movie review
Two Roles of Prosecutor 'Mad'
While formulating a plan to investigate a case, the notorious corrupt and kind 'crazy' prosecutor Cho Yeon Ju is caught up in a complicated story.
He had an accident and lost his memory. When he woke up, his identity had changed. Cho Yeon Ju is no longer a prosecutor but a daughter-in-law of a wealthy family.
As the daughter-in-law of a wealthy family, her life is not immediately happy because apparently, the 'new' life she is leading belongs to Kang Mi Na; a daughter-in-law is often humiliated and tortured. Starting with the intention of changing Mi Na's fate so that she wouldn't be too embarrassed, Yeon Ju actually found the truth she was looking for.
With an interesting initial premise, the TV series One the Women (2022) will entertain you even more with a strong and iconic central character.
With Lee Ha Nee taking on the lead role, the character Cho Yeon Ju really became the attraction of this drama until the very last episode. There is only behavior and reason to overcome an adverse situation.
Investigative drama with comedy elements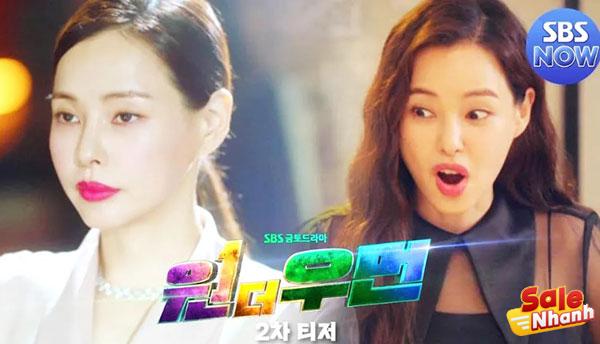 The presence of Cho Yeon Ju's character, played by Lee Ha Nee flexibly, has turned this investigative drama into a scene that is not too tense and serious.
Without reducing emotions in important parts, One The Women (2021) is quite successful when showing an investigative detective drama with no excess of comedy spice.
The plot of this drama is not long, especially in the early episodes. We are immediately introduced to some of the key characters and their place in the story. It didn't take long, the conflict immediately surfaced. Unfortunately, from the middle to the end, the consistency of the story starts to weaken.
Resolve responsibly
In the middle to the end of the episode, some details are revealed, but they don't add to the surprise or intensity of the fun. Towards the end, the plot gets messy, especially since all the issues are solved in one episode.
The completion of the lengthy investigation and the criminal evidence that Yeon Ju got from the first episode did not end completely and satisfactorily.
The author seems to remove interesting details that emerged from the previous volume. As a result, it looks like this series has come to an end as it has only completed its 16-episode quota.
With a duration of about an hour per episode, fortunately One The Women (2021) does not disappoint in terms of cinematography. The emotions of each character and detailed shooting to add drama to the story are also presented.
If you like investigative dramas with a bit of humour, this might be an option even though it's not very satisfying. Moreover, Lee Ha Nee's appearance here is very interesting. As a prosecutor, he can still deal with danger with ease and humor. Interested?
Salenhanh – Product review blog

Address: 115 Nguyen Van Qua, Tan Hung Thuan Ward, District 12, Ho Chi Minh City

Website: 

https://salenhanh.com/en

Mail: Salenhanh.com@gmail.com

#salenhanh #Reviewsalenhanh