One Piece Film: Red is an animated fantasy, action and adventure film directed by Goro Taniguchi and produced by Toei Animation. This film is the 15th film in the One Piece series adapted from the manga of the same name by Oda Eiichiro.
The film was first premiered in Japan on July 22, 2022 on the 25th anniversary of the One Piece manga and in Vietnam the film will be broadcast on November 25, promising to be one of the the most worth-watching movie with fans of this comic series.
The new adventure of the Straw Hats led by Luffy brings him back to his old friend Uta. What will the adventure of Luffy and friends be like this time? This is the full review of One Piece Film: Red.
Summary of One Piece Film: Red
Release year 2022
Genres Action , Adventure , Animation , Manga Based , Comedy , Drama , Fantasy , Friendship , Music , Superpowers
Toei . Animation Production
Director Goro Taniguchi
Cast Kaori Nazuka Ado Mayumi Tanaka Kazuya Nakai Akemi Okamura
Start with the news about the crimes of pirates that have made many people miserable. In the midst of everyone's hatred of pirates, a girl named Uta appeared.
Uta is a famous diva around the world. Her beautiful voice makes people fall in love with her and feel at peace listening to her.
After a long time, Uta finally gave his first live concert on the island of Elegia. This island has long been known as 'Music Island', as many singers were born there.
Uta's live concert is definitely highly anticipated by his fans, including the Straw Hat Pirates. In addition to the citizens, there were many other pirates present at Uta's concert this time. And when Uta sang, the audience immediately cheered because they finally got to witness it.
In the midst of Uta's conversation with the audience, Luffy went straight to the stage. Luffy casually greets Uta, his childhood friend.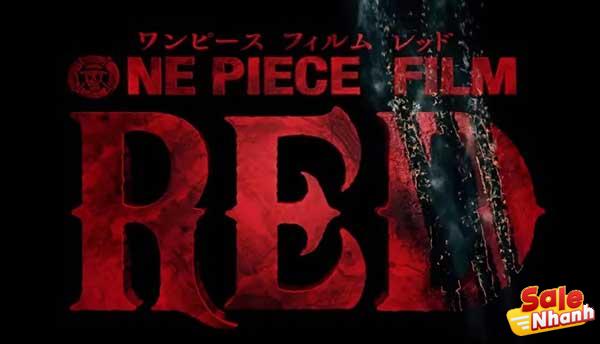 Uta is happy to see her childhood friend again after 12 years. As everyone was wondering, Luffy made a shocking statement.
Luffy says that Uta is his childhood friend and daughter of Shanks. That unexpected statement caused a stir in public opinion and many evil pirates wanted to kidnap Uta. One of them is Big Mom's child.
On the other hand, those who love Uta are disappointed to learn that Uta is the daughter of a pirate. However, Uta casually replied to this.
Uta says she will punish all evil pirates. Uta also promises to bring happiness to everyone in the new era she will create.
From afar, Marines and world leaders are closely watching Uta's movements. Meanwhile, Luffy and his crew arrive just to enjoy Uta's noisy performance.
On the other hand, a mysterious man named Gordon seems to be watching a concert organized by Uta. Gordon discovers Uta's past and catches a glimpse of Shanks that no one else has.
Meanwhile, Luffy and his crew are unaware that there is another intention from Uta who wants to create a 'new era'. Almost, what kind of New Era does Uta mean?
What will the Marines and world leaders who are watching Uta from afar because they are terrified of Uta?
One Piece Film: Red . movie review
Focus on the story of Uta and Shanks
As shown in the trailer, this movie will focus on the story of a beautiful girl named Uta. He is the idol, singer and is the story center of this movie that is being loved by many people. The Straw Hat Pirates are no exception.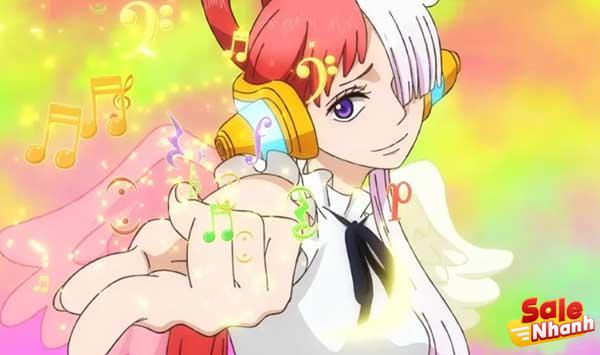 There are actually two episodes in the One Piece anime (episodes 1029-1030) used to introduce this movie and briefly introduce the character Uta. So, for those who have watched the anime series, they must be familiar with the character Uta.
The two intro episodes of this series also leave a lot of puzzles behind, although indeed in the anime it is briefly stated that Uta is Shanks' daughter. And he has been friends with Luffy since he was a child because Shanks often goes to the village where Luffy lives.
All the puzzles in the anime series are clearly solved in this movie. In this movie, people will discuss more about who Uta is and what his relationship with Shanks and Luffy is. It is also later explained why Uta disappeared and Uta's main goal by creating a version of the New Era himself.
Best One Piece movie so far
I have to admit that, as far as I've seen the One Piece movie, this is the best One Piece movie. And as I write this, it is noted that on September 20, 2022, One Piece Film: Red has earned over 15.01 billion yen in Japan.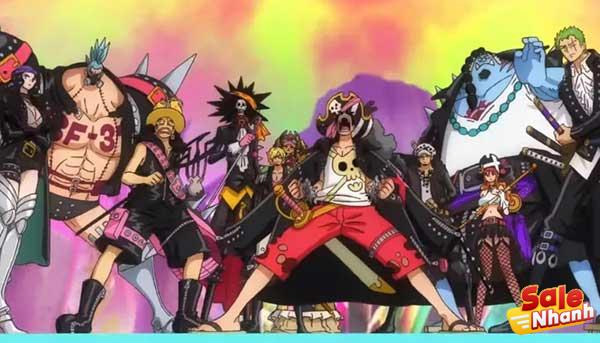 It is also the highest-grossing film of 2022 in Japan and the 13th highest-grossing film of all time in Japan. While worldwide, this film has become the 16th highest-grossing film. One Piece Film: Red is also the 2nd fastest film to reach 10 billion yen, surpassing Hayao Miyazaki's Spirited Away.
In addition to the movie, the soundtrack that became the soundtrack of this movie was also demanded and played a lot by the market. A song titled "New Genesis" sung by Ado topped the Global Top 100 chart on Apple Music.
While Oricon also noted that Ado became the third artist in the digital chart in three weeks. He also became the first artist to have 5 songs enter the Top 5 of the Streaming Chart.
The five tracks include New Genesis, "I'm Invincible", "Backlight", "Fleeting Lullaby" and "Tot Musica". While the song "Uta no Uta" has been ranked first on the 'Weekly Digital Albums Chart' for the past three weeks.
Exciting and emotional visuals, plot and music
Starting from the image, the plot, the music to the characters, all combine to create a fun and emotional movie to watch. Some images use 3D, especially in the part when Uta performs a concert.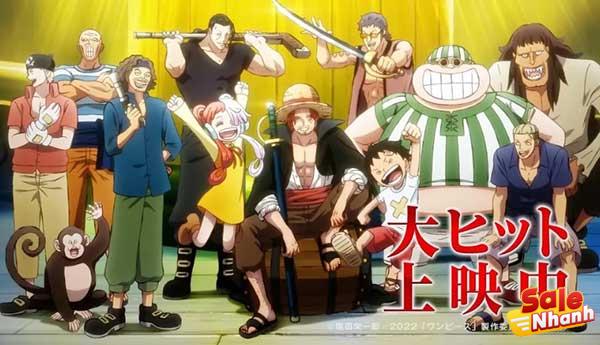 Oh yes, get ready to feel like you're watching a concert. The reason is, you will often enjoy the songs sung by Uta throughout the movie. Although it feels like there are too many singing scenes to me, in terms of lyrics, it really connects to the story line.
Unfortunately, this movie has less fighting action than other One Piece movies. But when it comes to the climactic action scene, it still makes me chuckle out of fear. Especially when Luffy and Shanks 'fight' together.
As for the plot, it's actually quite light, but also pretty solid. And I strongly recommend watching the two episodes of the previously mentioned One Piece anime series. The purpose is for you to understand a little bit about the plot in this movie.
Finally, get ready to feel quite emotional with Shanks' arrival and his conversation with Uta. Same goes for Uta's conversation with Luffy.
In addition, you will also be quite interested in some of the supporting characters that in my opinion are even more likable and make the atmosphere more lively.
In other One Piece movies, the Straw Hat Pirates are often the center of the story and often play a major role. However, in this movie, in my opinion, some supporting characters like Koby and Law are equally important characters.
In this movie there are also a few leaks about the new powers of Luffy, Robin, Nami and some other characters. But for those of you who follow the manga, you've probably seen some of these moves. It's just that in the anime, these moves were never shown.
Overall, I highly recommend this movie. Especially if you watch it with other One Piece lovers, the atmosphere at the theater will feel much more vibrant and bustling.
Remember to watch until the attribution ends, even if it's just a screenshot. You see, it would be a shame if you ignored it, you know!
Salenhanh – Product review blog
Address: 115 Nguyen Van Qua, Tan Hung Thuan Ward, District 12, Ho Chi Minh City
Website: https://salenhanh.com/en
Mail: Salenhanh.com@gmail.com
#salenhanh #Reviewsalenhanh