As a former prosecutor, Cheon Jihun did not hesitate to change professions to become a lawyer. The interesting thing is that the rates he charges are very cheap. Anyone can use his services as a lawyer for only 1000 Won, including children.
Jihun refuses when given a lot of money, but that doesn't mean his performance is bad. The small fee does not affect his quality at all because he is very good in court. Cheon Jihun even made Baek Mari, a prosecutor who became his rival, extremely angry and surprised.
Mari is then assigned by her grandfather, the owner of a famous law firm, to intern at Jihun's office for two months. What will happen to them? Who is Jihun really?
One Dollar Lawyer movie synopsis
Release year 2022
Genre Action , Comedy , Drama , Law , Workplace
Production of Seoul Broadcasting System (SBS)
Director Kim Jae Hyun
Cast Namkoong Min Kim Ji Eun Choi Dae Hoon Lee Deok Hwa Park Jin Woo
Cheon Jihun managed to save the life of a loan shark with just 1000 Won. He doesn't want to get more than that, even though he's been given quite a bit.
With such working rules, even small children can use Jihun's services as a lawyer. So what is Jihun's real goal?
A lawyer named Cheon Jihun saved the life of a man who was about to commit suicide. A man named Kim Eok Su is his client who is caught up in business with loan sharks.
Jihun not only completes Eok Su's business with loan sharks, but also gets a lot of money for Eok Su as a backup for a new life.
Jihun did it with only 1,000 Won. He even refused the surcharge that Eok Su offered. Completing Eok Su's business, Jihun gets another client. This time, the client is a housewife who is suffering because her husband, Lee Myeong Ho, is accused of pickpocketing.
Despite having a long criminal record as a pickpocket, Lee Myeong Ho still decided to repent. Unfortunately, just two months out of prison and determined to live a good life, Myeong Ho has to deal with a drunken man who slandered him.
Jihun's heart beats even harder when he learns that his daughter Myeong Ho has a heart condition and misses her father very much. Taking the role of prosecutor for this case is Baek Mari, a judicial officer who is still on probation.
Mari and Jihun are not the first to meet because in Eok Su's case they had a disagreement. This time, the two of them have to compete against each other in court. Mari is determined to imprison Myeong Ho, and Jihun is the opposite.
Jihun won the difficult emotional challenge. Mari's grandfather, Baek Hyun Mu, who owns a famous law firm, then ordered his grandson to intern at Jihun's office for two months. If he passes, Hyun Mu will accept Mari as an employee at his law firm.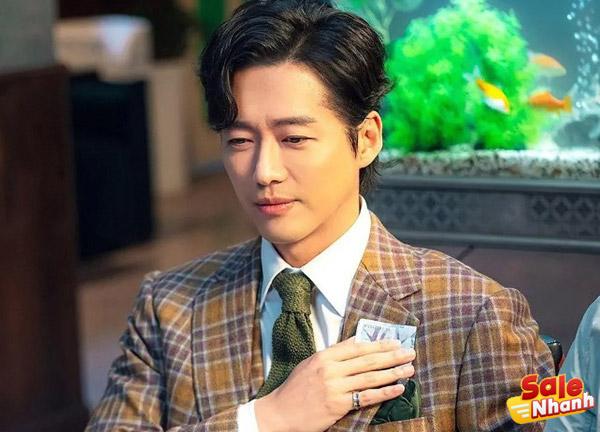 Mari is surprised to find Jihun's office very shabby and dirty. After struggling with herself, Mari finally succumbs and tries to get Jihun to accept without revealing her true identity as Baekhyun Mu's granddaughter.
With the condition, Mari must win against Cheon Yeong Bae; A CEO is temperamental and often treats subordinates arbitrarily.
Cheon Yeong Bae happens to work for Jihun's client that he manages to get out of prison, Mo Tae Young. Starting from the report of a small child named Kim Gun Woo not accepting his grandfather's rough treatment by Yeong Bae, Jihun begins to move.
Lawyers collected complaints and claims from many workers that Yeong Bae had been mistreated. Jihun then asks Tae Young to take responsibility for his men's behavior by playing Bingo.
Whoever wins the game, that is, wins the dispute and must be ready to fulfill any request. With Mari's help, Jihun also wins the game.
As a result, the workers were compensated and Yeong Bae was fired from his job. After handling the case, Jihun begins to face a new case. This time it was harder because of facing someone's death. Kim Min Jae, the son of an artist family, is accused of killing his parents.
However, Min Jae calmly denied the accusations. He believes that his father, Kim Chun Gil, is still alive and that it was he who killed his mother.
Jihun, who never wanted to take a case like this, was touched that he wanted to repay the favor because a while ago Min Jae, who was good at drawing, helped him.
Min Jae's faith is further strengthened by Chun Gil's body that has yet to be found. According to him, the police will not find the body of the father because he is not dead. Jihun invites Mari and her partner, Sa Mu Jang, to start an investigation from Kim Min Jae's whereabouts.
That was when, Mari saw someone from the direction of the forest. The prosecutor tracked him down and almost got caught. Fortunately Jihun immediately came and dared to face that figure even in the dark.
Review Reviews One Dollar Lawyer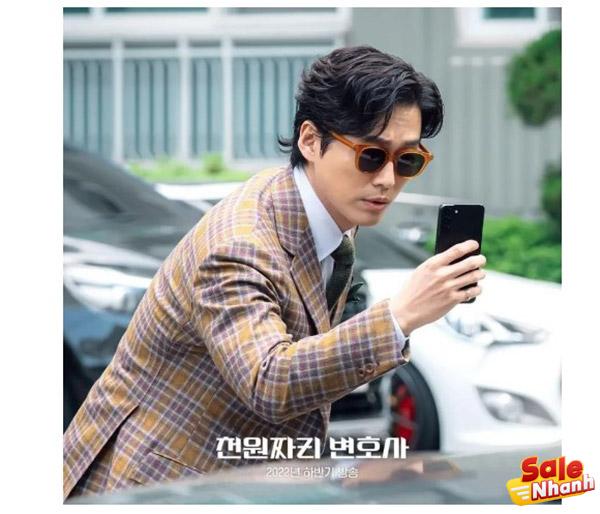 The story of a smart and silly lawyer generously
There are many types of lawyers in Korean dramas. However, the lawyer only charged 1000 Won and guaranteed only Cheon Jihun.
Cheap so even small children can become customers. It's even more interesting because Jihun does his job seriously and intelligently.
He doesn't mind his meager earnings and acts silly from time to time; This shows that he does his job with a cheerful heart. Indirectly, Jihun seems to claim to be a lawyer for a petty man. He will only take advantage of richer clients.
Embodying such a protagonist, The One Dollar Lawyer (2022) takes on a new air. Legit dramas are synonymous with serious characters and conspiracies that can really make you addicted.
Every episode has a sense of tension and highs. However, legal dramas with this format are equally fun and entertaining.
Fresh comedy mixed law drama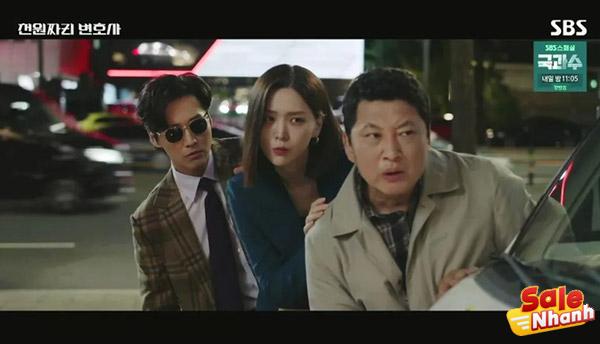 Anthology of Korean dramas with the main character being a lawyer, quite a lot. Don't get bored though, as The One Dollar Lawyer (2022) comes with a promising new premise.
Not only is the premise refreshing, but the first four episodes of this series are really interesting, even starting with the main character himself. The combination of comedy and legal genre, admittedly this is one of the formulas that never go out of style.
Watching this movie, you will get a touching story from the different cases that Jihun handles. A second later, the scene is touching and humorous with Jihun's interesting personality and demeanor.
The two take turns and work together to create a new dish, especially since each episode, Jihun and Mari face different circumstances. In the first four episodes, there are at least four cases that Jihun has to face and solve.
Although the cases that have been solved are relatively minor, in episode four the plot seems to start to lead to a more serious story as Jihun prepares to uncover a murder case. The story in the upcoming episode will surely make you curious as Jihun's story has yet to be revealed.
If you like the genre of comedy and law, where each episode always comes with a new case, then One Dollar Lawyer (2022) is the right choice.
The appearance of Nam Goong Min as Cheon Jihun and Kim Ji Eun as Baek Mari, promises good chemistry as additional working partners. Want to start watching it?
Salenhanh – Product review blog
Address: 115 Nguyen Van Qua, Tan Hung Thuan Ward, District 12, Ho Chi Minh City
Website: https://salenhanh.com/en
Mail: Salenhanh.com@gmail.com
#salenhanh #Reviewsalenhanh