Danny Ocean and his partners plan to simultaneously steal three casinos in Las Vegas. Ocean's Eleven is a heist film remake of the movie Ocean's 11 (1960) whose original version featured a group of famous artists at the time, one of which was Frank Sinatra. The same goes for this new version of the film no less flashy with famous stars.
Declared one of the best heist films, this film has proven to be of good quality in many ways. Check out our review of a movie whose production budget was half of what Ocean's leadership team stole in this movie.
Ocean's Eleven (2001) movie synopsis
Release year 2001
Genres Action , Crime , Horror
Director Steven Soderbergh
Cast George Clooney Bernie Mac Brad Pitt Elliott Gould Casey Affleck
Danny Ocean has just been released from prison and heads straight to California to meet his friend Rusty Ryan to plan a major heist in Las Vegas. They persuaded the former owner of the casino, Reuben Tishkoff, to fund their plan. Then they started to recruit the best people to divide into groups and teams.
They have recruited 8 people, which are pickpocket Linus, fraudster Frank, mechanic Virgil and Turk, hacker Livingston, explosives expert Basher, veteran conman Saul and acrobat Yen. They begin their research by scouting and investigating the habits that occur in three casinos. They also made a replica of the safe to practice and prepare for the big day.
Unexpectedly, it turned out that the lover of the casino owner Terry Benedict was Tess, Danny's ex-wife. Rusty feels personal revenge for their actions, but Danny assures that this is unrelated. Despite this, Rusty still did not believe him and handed over Danny's mission to Linus.
D-day has come to coincide with a world-class boxing match. As expected, Terry foresaw Danny's whereabouts and he was kept in the room by a guard who turned out to be paid by Danny so he helped him out through the vent. and can act with your colleagues. Each of the previously planned stages begins to be implemented.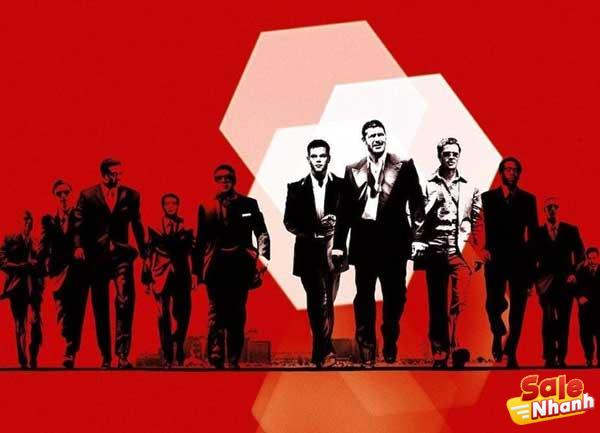 They take Yen who is in the box to the safe and open the door by setting dynamite, Danny and Linus into the safe after going through the laser-filled elevator path, then they start putting all the money in the safe. Rusty called Terry and started threatening, Terry immediately asked the SWAT team to come.
It didn't take long for the SWAT team to break in, but an explosion and gunfight ensued, in which the three perpetrators caught by CCTV disappeared in a puff of smoke. Several police cars followed the car full of money from the safe to the airport where the remote control car exploded. In both explosions, no money was lost.
It turned out that everything went according to plan, in that the SWAT team Rusty and his colleagues managed to bring all the money in a safe deposit box worth $160 million, while Danny was found by Terry. was being beaten in his room, who was then reported to the police and held for several months. On Freedom Day, Danny is picked up by Rusty and Tess, Terry's minions following.
Ocean's Eleven movie review
Conventional Mode Director Steven Soderbergh
Steven Soderbergh is recognized as one of the most trusted directors in Hollywood. Prior to the release of Ocean's Eleven, he had successfully handled the Oscar-winning dramas Erin Brockovich (2000) and Traffic (2000), a crime drama with a complicated plot. When compared to the two previous films, Ocean's Eleven seems more lighthearted as if Soderbergh is in a relaxed mode.
The main strength of this film lies in the dialogue written by Ted Griffin, which presents dialogue as it did in the film noir era of the 1940s. Maybe, if it weren't for such nimble and content-filled dialogue. This movie that seems to have a standard plot will become mediocre. Theft movies often have the same story motif, starting with recruitment, research, training, and execution. All in this movie.
With this motif, what we hope is a change of strategy made by the band of thieves that has not been shown in the story. And this turning point came at the right time and quite interesting, thus causing the group of thieves to win big and vice versa, the thief side lost big and extremely angry because the latest tight security system that the group used was broken.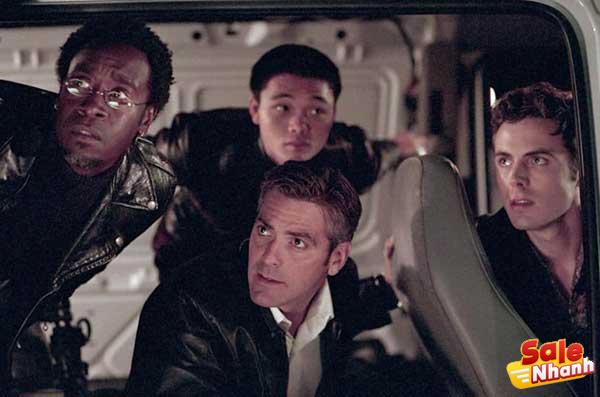 All this is displayed in a light mood that does not require us to think much. We watch and drink popcorn soda while enjoying the action of this group of thieves which is quite stress-free. Because we are very sure, if this action will be successful. Even Danny's goals come true with the return of Tess in his arms.
Charming performance from the stars
If the original movie featured a group of artists called the Rat Pack with superstar Frank Sinatra as the leader, the new version also requires high-class actors to compete with it. George Clooney, Brad Pitt, Matt Damon, Andy Garcia and Julia Roberts were hot items in the early 2000s when they were top Hollywood actors.
The pompous George Clooney appears calm and charismatic, well suited for the role of Danny Ocean. The synergy of Brad Pitt and Matt Damon is very solid and complementary. Meanwhile, Andy Garcia is a worthy actor to play the casino tycoon because of his appearance similar to the Italian mafia, and of course the charm of Julia Roberts becoming the beauty in this movie.
Along with some aspiring stars who have also enlivened the scene, it's Don Cheadle, comedians Bernie Mac and Casey Affleck, who are just starting their film careers. Don't forget, a number of guests also appeared, including boxers Lennox Lewis and Vladimir Klitschko, as well as a number of TV stars such as Topher Grace, Joshua Jackson and Barry Watson.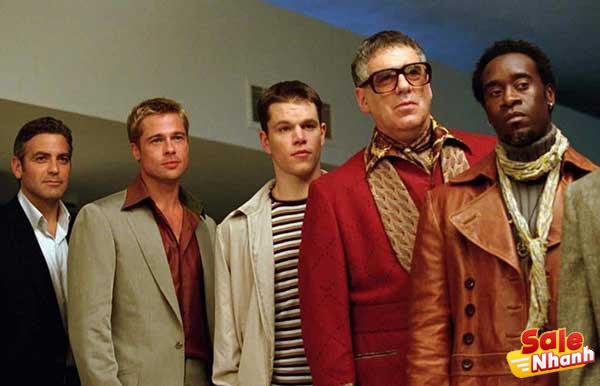 Turn into a profitable franchise
Warner Bros. Pictures seems to have guessed that Ocean's Eleven will bring them big profits. With a production budget of $85 million, of course they really hope that the results they get can be doubled. And sure enough, this film has been a huge hit at the box office ladder with over $180 million in sales in the US alone.
With such success, of course the film's producers didn't want to lose momentum by immediately making its sequel, Ocean's Twelve (2004), then followed it up as a trilogy with Ocean's Thirteen (2007). ). Of course these three films have high commercial value given their box office status. There is also a spin-off starring the actresses in Ocean's 8 (2018).
Ocean's Eleven has a fast tempo with just the right amount of humor and a compelling narrative style, which makes it highly entertaining. It's only natural that Rotten Tomatoes would give a newly certified stamp to a movie rated 7.7 by IMDb with a Metascore of 74, making this movie highly recommended to watch over and over again.
Salenhanh – Product review blog
Address: 115 Nguyen Van Qua, Tan Hung Thuan Ward, District 12, Ho Chi Minh City
Website:  https://salenhanh.com/en
Mail: Salenhanh.com@gmail.com
#salenhanh #Reviewsalenhanh