Nope is a science fiction horror film by Jordan Peele released by Universal Pictures on July 22, 2022 and will be released in Vietnam from August 26, 2022. This film is Jordan's effort. Peele to expand the horror genre to a broader scale, specifically attacks from extraterrestrials.
Of course, like Jordan Peele's two previous films, we expect a twist or surprise in the story.
With its theme of UFOs and alien attacks on Earth's inhabitants, what distinguishes this movie from other sci-fi movies that have existed? Let's review Movie Salenha briefly about this promising movie!
Summary of the movie Nope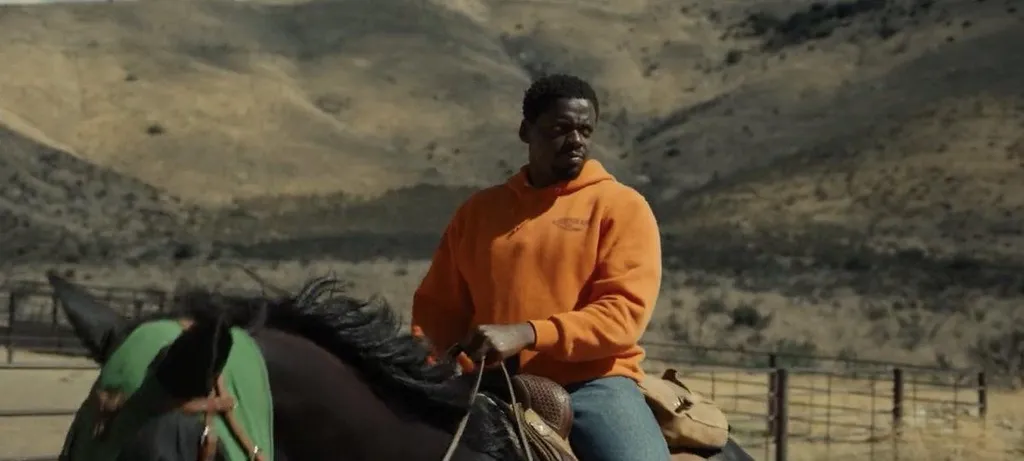 Release year 2022
Genres Horror , Mystery , Science Fiction
Production Monkeypaw Productions
Director Jordan Peele
Cast: Daniel Kaluuya Keke Palmer Steven Yeun Michael Wincott Brandon Perea
Tells the story of the Haywood family, who run a ranch and train horses in inland California. This story begins with the death of OJ's father (Keith Dave) with a mysterious death falling from the sky taking his life. After his death, the family business is inherited by OJ and his younger brother Emerald (Keke Palmer).
After the mysterious death of their father, Emerald Haywood (Keke Palmer) and Ottis James (Daniel Kaluuya) are reunited on their family farm in a remote California village.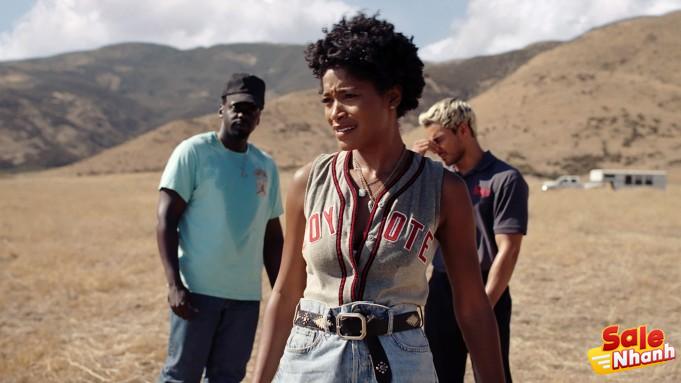 During their time on the farm, Emerald and Ottis witness a mysterious phenomenon that affects the behavior of humans and animals. The village is suddenly covered by mysterious dark clouds, followed by a huge storm and power failure. Emerald and Ottis try to gather evidence of the existence of UFOs, such as giant clouds appearing in the sky because they believe it has something to do with the mystery of their father's death, but everything goes on. becomes more and more dangerous when supernatural phenomena appear more and more.
With high tension and mysterious delivery, this film captures the horrors these brothers go through. From here, the mystery is solved one by one and their true enemy is revealed.
Let's go to the cinema to see what is happening with this farm, and whether the two brothers as well as the people here can safely get out of these scary situations!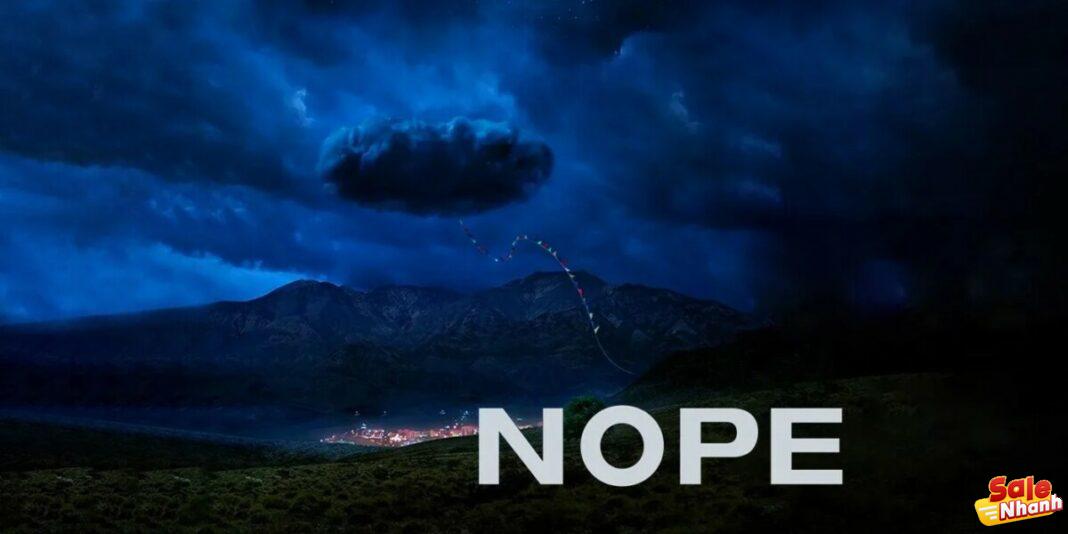 Reasons to watch Nope
Get a behind-the-scenes look at the crew and production team. Film director Jordan Peele last directed Us and Get Out. Both films received generally positive reviews from critics, with Get Out winning the Academy Award for Best Original Screenplay.
Nope aired in the US and grossed over $100 million. The film received rave reviews for its originality, ambition, performance, cinematography, and direction, although the script sparked debate among critics.
Impressive cinematography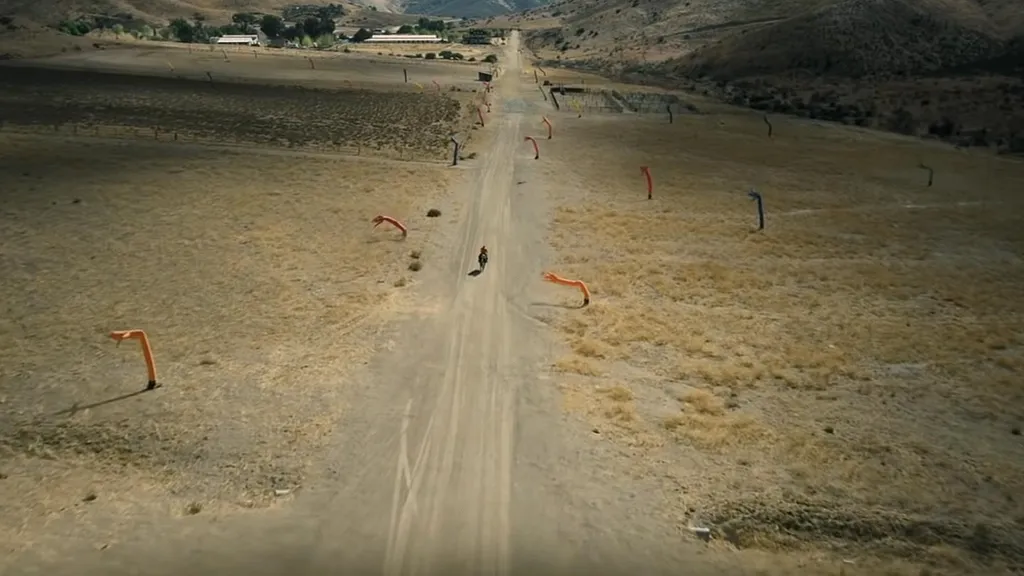 Since we know that there is a threat coming from the sky, we will always have to keep an eye on the sky and clouds, especially those that are not moving.
Every time the camera looks up, our eyes will wander around looking for the appearance of the UFO-shaped predator. And this element was carefully taken care of by cinematographer Hoyte van Hoytema.
According to the teaser poster, each main character looks up to the sky, this action of ours is also swept away.
The sky will always be our focus until the creature appears. A nuance of horror is infused through the appearance of these creatures at a glance, like the menace of the shark in the movie Jaws (1975).
With the noise, bells and thumps of these creatures, we'll always get goosebumps but don't want to take our eyes off the screen, because we don't want to miss a scene.
Along with the accompaniment of music by Michael Abels, the compelling atmosphere in this film is optimally arranged to cover the film from beginning to end.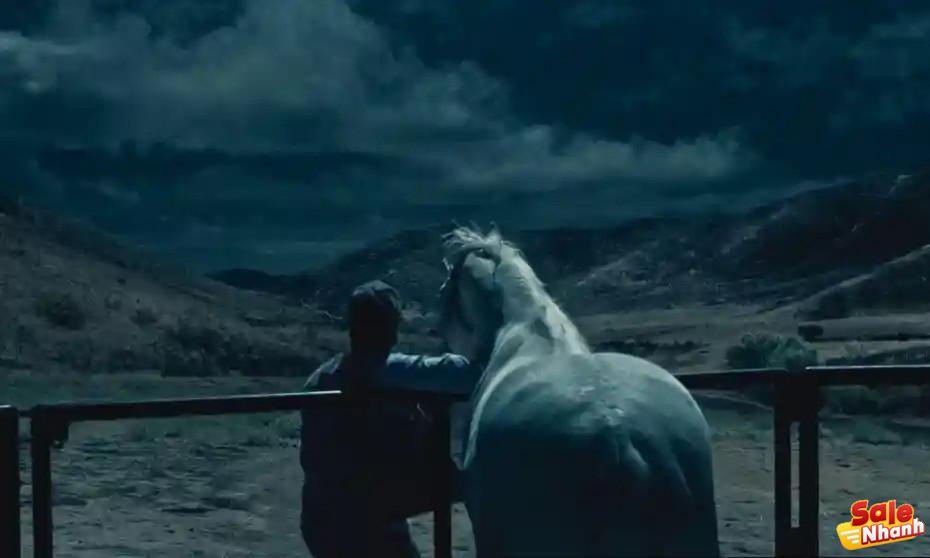 The acting of the actors are all great
A film full of mystery like this wouldn't be swept away if it wasn't supported by the good acting of the actors. There are not many actors and actresses in this film, so the focus of the story is still attached, inseparable from the mind.
Oscar-nominated actor Daniel Kaluuya has a cool and composed look, and his chemistry with Keke Palmer is solid.
Their personalities are completely opposite, even though they are siblings.
See how excited their emotions are when they learn that the Antlers are carrying a camera. It was as if the shadow of success had been drawn before their eyes, even though the plan had yet to be realized.
And the two supporting actors, Michael Wincott as Antlers and Brandon Perea as Angel Torres, performed very well in their roles in the film as well as creating a natural, not forced in a scene where they appeared. .
Meanwhile, Steven Yeun's acting is quite messy and has a sense of flatness without meaning. But after we get a glimpse of his childhood story, we learn that the character is the core moral lesson in this movie.
This movie is sure to be one of the best of 2022, especially in the horror genre. It will be a loss if you miss it. So, don't forget to watch the movie that received many nominations at the Saturn Awards right now!
Salenhanh – Product review blog
Address: 115 Nguyen Van Qua, Tan Hung Thuan Ward, District 12, Ho Chi Minh
Website:  https://salenhanh.com/en
Mail: Salenhanh.com@gmail.com
#salenhanh #Reviewsalenhanh