In the movie No Exit (2022), Havana Rose Liu made her feature film debut as Darby, a young woman who decides to escape from the rehab center to visit her mother but gets into big trouble on the way.
The film is directed by Damien Power from a screenplay by Andrew Barrer & Gabriel Ferrari, based on the 2017 novel by Taylor Adams and produced by Scott Frank. It stars Havana Rose Liu, Danny Ramirez, David Rysdahl, Dale Dickey, Mila Harris and Dennis Haysbert.
No Exit movie trailer (2022)
Let's take a quick look at the content of the movie No Exit
Summary of the movie No Exit (No exit)
Darby (Havana Rose Liu) is a drug addict currently in rehab at a rehab center. That day, she was having a sharing session with other residents when she received a call from Joe about his mother's surgery. Joe tells her to call her brother, Devon. However, when Darby was about to use the phone, it was discovered and banned because rehab regulations do not allow patients to make outgoing calls.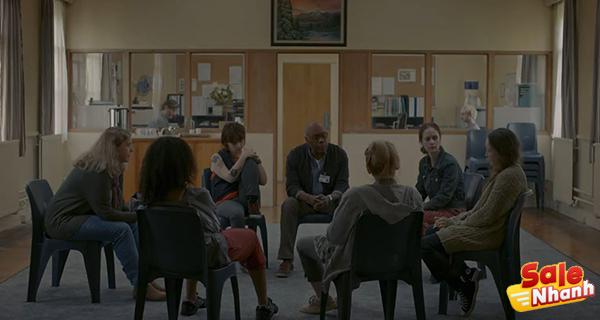 That night, Darby went to Jade's room to borrow a cell phone. Darby threatens to report it if Jade doesn't lend it to her. Darby calls her brother Devon but the older brother tells her not to come because he is too tired of everything. Devon then hung up.
Darby then decides to visit her mother at all costs. She escapes and steals the car of Mike, one of the center's nurses. She also found a pack of drugs in her car while trying to find the keys.
Along the way, the GPS on Jade's cell phone that she was carrying reported that the weather was bad and there was an accident on the way she was going. Darby stopped to read a message from his brother again forbidding him to come. Her feelings got worse and worse and the blizzard was so big that he had to stop at a small stop.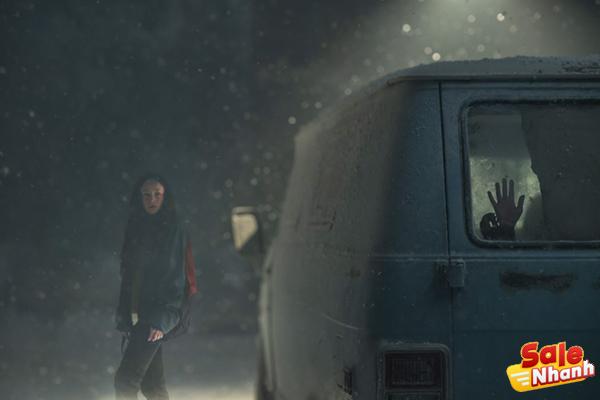 While the phone signal is hampered by a snowstorm, Darby goes out and tries to find a signal to contact his family. Suddenly she heard screams from inside the car. She walked to the car and saw a girl tied up and her mouth taped inside. Darby panics and tries to open his car but it is locked. She then took a picture of the car's license plate number and decided to go back inside to find the kidnapper.
So will Darby find the kidnappers? Can the child get out safely? Let's watch the movie to answer your questions.
Review of the movie No Exit (No Exit)
No Exit is a solid minimalist thriller with enough suspense to satisfy fans of the genre. Another difference is the characters in the story. Darby isn't a smart or physically strong detective, but with all of her past internal conflicts, it seems this event has turned into an arena for atonement for herself. .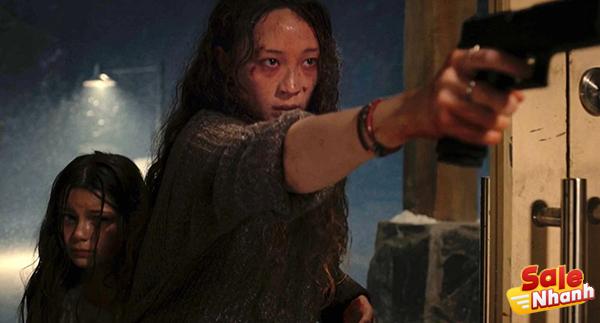 Although the story is simple, the suspense and mystery that arise is felt from beginning to end. The audience seems to be led to suspect that everyone in the venue is a suspect for Jay's kidnapping. It keeps the movie with an interesting premise from getting boring.
There are not many famous stars, but there is no doubt about the acting of the actors because they have done their roles very well as well as clearly portrayed the personality of each character.
Want to watch a horror movie with a mysterious story in it?! While not a movie that presents a story with too much tension, No Exit can be a movie worth watching. No Exit can be streamed on Disney+ Hotstar.
Salenhanh – Product review blog
Address: 115 Nguyen Van Qua, Tan Hung Thuan Ward, District 12, Ho Chi Minh
Website: https://salenhanh.com/en
Mail: Salenhanh.com@gmail.com
#salenhanh #Reviewsalenhanh