Being a reporter requires sensitivity, especially when looking for news. Reporters must also have a high sensitivity to various events. This is also what Lou (Jake Gyllenhaal), a freelance TV reporter, is trying to do.
In Nightcrawler, Lou does the action at night. It's just ambition that makes him cross moral lines. Curious to know what is the plot of this Dan Gilroy-directed film? Let's see more details in the following movie synopsis and review.
Nightcrawler movie synopsis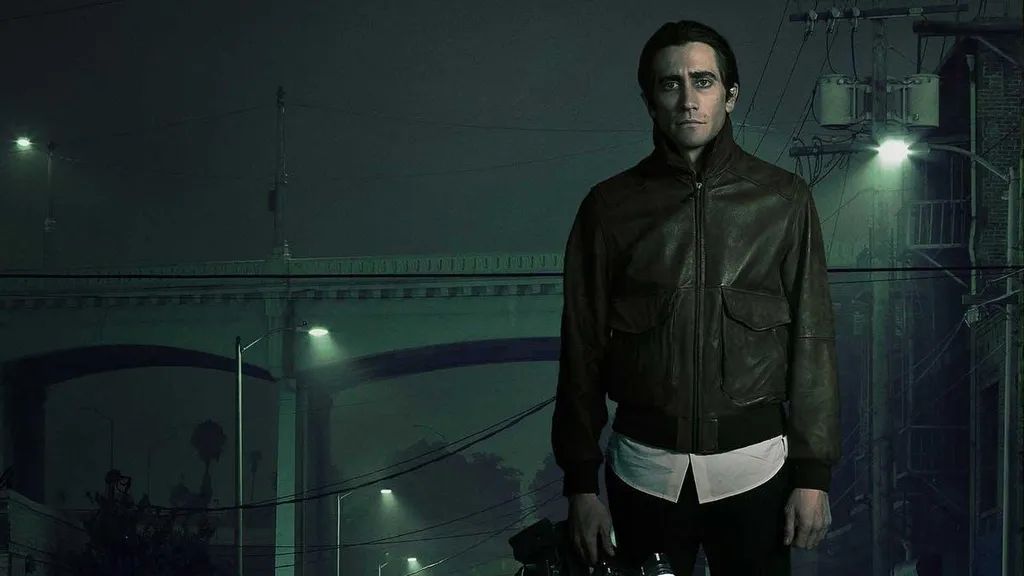 Release year : 2014
Genre : Neo-Noir, Psychological Thriller
Produce : Bold Film
Director : Dan Gilroy
Actors : Jake Gyllenhaal, Rene Russo, Riz Ahmed, Bill Paxton, Frank Kruse, Michael Hyatt
Louis "Lou" Bloom is a man living in Los Angeles. One night, he went to a construction site. He was going to steal stuff from that location.
Lou's actions were noticed by security officers. Lou then attacks the security guard and takes the watch from the guard's hand. Then he left with the stolen items.
Lou takes his stolen goods to a collector and sells all the stolen items. He then asked the collector about vacancies but the collector replied that he did not hire thieves.
On the way home, Lou gets into a traffic accident. There, he saw someone recording the incident. Joe Loder was one of the people who took the photo at the scene. Joe told Lou he was selling footage of the incident to the local media.
Witnessing that, Lou felt inspired. He's also interested in following in Joe's footsteps. But to do the job, Lou needs money. He also stole a bicycle and then sold it to buy a camera and radio scanner .
Then Lou begins to wander at night looking for interesting happenings. Lou uses a radio scanner to capture Police radio signals. Unfortunately, Lou did not capture the incident on the street.
Until finally on the third attempt, Lou managed to kick off the action. He recorded the carjacking. He took the record of the incident to KWLA 6, a local television station. Lou then gets to meet Nina Romina, the head of the morning news program.
Nina tells Lou that KWLA 6 is interested in footage showing the incident as well as violence. Furthermore, if the incident occurred in a Caucasian environment.
Lou then placed an ad for an assistant. Rick, a homeless man applies for a job. Lou thinks Rick is the right fit for him. Rick starts working for Lou.
Lou and Rick tour Los Angeles at night. They listened to the radio to find out the location of the incident. Once upon a time, there was a murder. Lou and Rick arrive at the scene. Lou even dared to change the circumstances at the crime scene. This is done to get a good shot.
Recording Lou's incident came with a heavy price. Lou bought a new car and camera to improve the quality of his recordings.
In the midst of his success as a freelance reporter, Lou urges Nina on a date. Lou says that Nina really needs good ratings for the show. He threatens not to give the tape if Nina refuses to have sex. Nina agrees.
One night, Lou and Rick hear about a murder in the Granada Hills area. Lou arrived at the location earlier than the Police. Lou tries to record. He started filming as the killer left the scene. Lou continues to record all the way into the house. Lou then edited the recording and gave it to Nina.
Seeing the results, the staff at the TV station felt that Lou's actions violated the code of ethics. But Nina decided not to make it public. For his efforts, Lou asked for credit for himself as well as more money.
A police detective, Frontieri arrives at Lou's house. He tries to find Lou's connection to the murder. Will Lou's actions stop?
Ambition against morality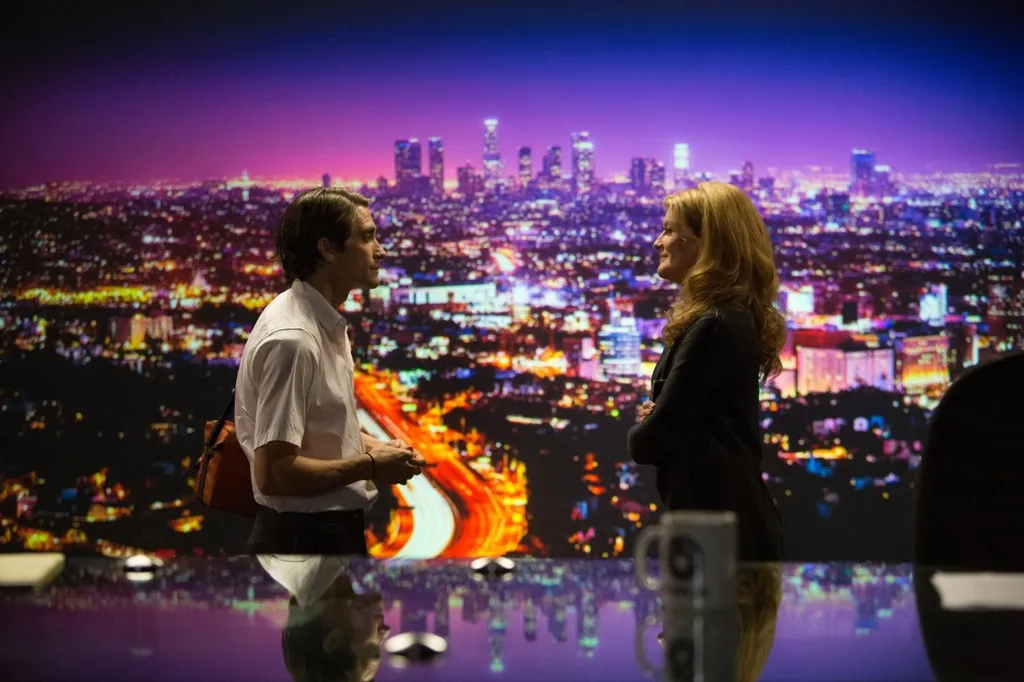 The main theme raised in Nightcrawler is ambition against morality. Lou has hit the moral line held by humans. He does not hesitate to commit theft, even attack others.
Lou did it for the sake of recognition and materialism. As time passes, Lou becomes increasingly blinded by ambition. He dared to kill others to make his recordings more dramatic and valuable.
Ambition against morality is not expressed only by Lou. So is Nina. Nina is described as the event leader with a Low Rating . Even this event is rumored to be stopped soon.
Nina considers criminals in the white circle more valuable. Crimes in the black world are judged as not attracting the attention of the audience.
Lou and Nina end up taking advantage of each other. Lou thinks that Nina can fulfill her ambitions for money and recognition. Nina also sees Lou as someone who can raise Event Ratings .
They weren't afraid to negotiate a price for Lou's record. Even if the recording violates journalistic ethics as well as professional ethics.
Relatively slow tempo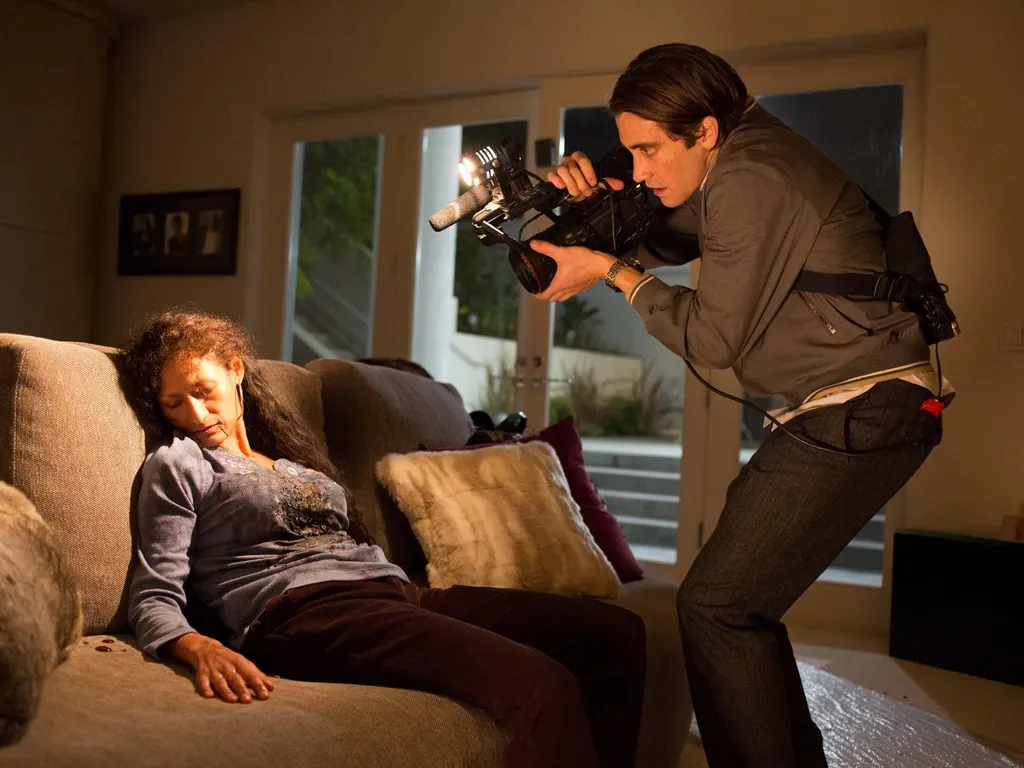 Nightcrawler doesn't run fast. In the first part, we will have a deep understanding of Lou's character. After that, the story goes light but creepy as Lou will drive around Los Angeles at night. He is looking for tragedies to record. He then took out his camera to find the right angle.
This movie has no explosive suspense. Once present, stress can become very intense. This is supported by excellent cinematography. The camera will focus a lot on Lou's expression, who feels very cold.
When there is an incident, the scene will represent Lou's point of view. Then, a scene of Lou indifferently recording a tragedy is shown.
The scenes that show Lou in action are quite emotional. We are invited to see someone seeing a tragedy as seeing a beautiful scene.
The expression on his face when he acts looks very cold. Occasionally, he flashed a small, hideous smile. The use of slow tempo in this movie makes the sense of tension to be conveyed to the maximum.
Jake Gyllenhaal's Amazing Look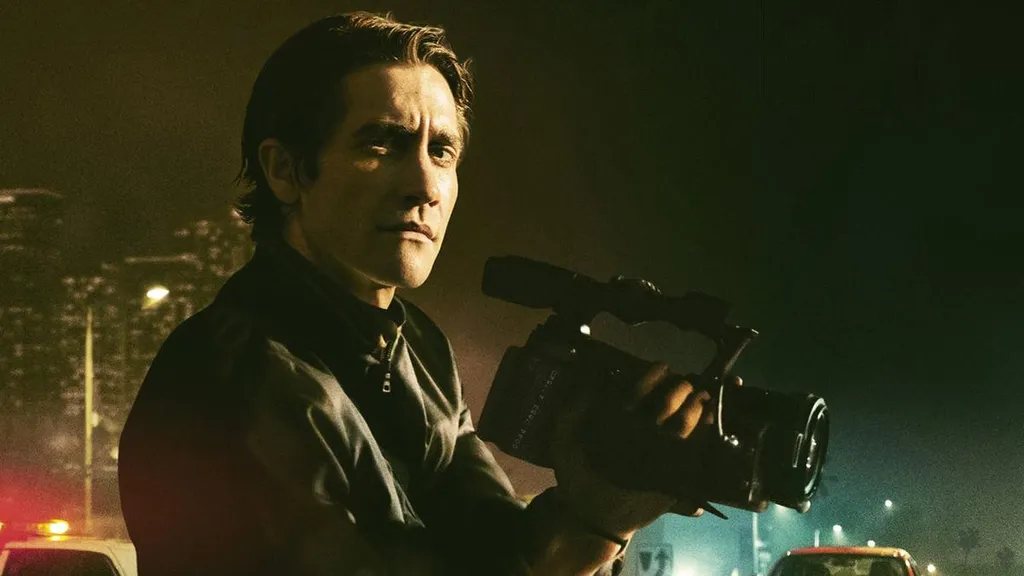 Jake Gyllenhaal plays Lou in Nightcrawler. The actor has undergone a physical transformation by drastically losing weight.
In terms of acting, Gyllenhaal can perfectly fit the character Lou. He is told as a character with no friends. In fact, when working with Rick, Lou doesn't talk much. He will only talk to give Rick a mission.
This psychological thriller features an original psychopath. Lou doesn't hide himself mysteriously. He would be proud to put his name on the attribution section of the event Nina led.
The way Gyllenhaal looks and puts on a fake smile shows that Lou is manipulative and pragmatic. The calmness he displayed made his appearance feel appalled.
Nightcrawler lives up to its title. It crawls slowly to stalk and prey on its victims. This movie doesn't have many surprises. Lou's actions are predictable.
Crazy, this 117-minute movie still delivers extreme tension. Do you like stressful movies? Write your favorite titles in the comments column, come on, friends!
Salenhanh – Product review blog
Address: 115 Nguyen Van Qua, Tan Hung Thuan Ward, District 12, Ho Chi Minh
Website: https://salenhanh.com/en
Mail: Salenhanh.com@gmail.com
#salenhanh #Reviewsalenhanh