Adapted from the popular Wattpad story of the same name by Pit Sansi, 'My Ice Girl' is a mystery drama series directed by Eman Pradipta and Dinna Jasanti.
My Ice Girl (2022) is a very typical story about teenagers yearning for truth and justice. Although they have their own secrets, the characters still help each other to achieve a bright spot. As one of the newest titles in the Vidio Original Series, 'My Ice Girl' is a show that various groups can enjoy.
Summary of My Ice Girl (2022)
At the center are two characters Malik (Bryan Domani) and Dara (Mawar Eva), both trying to investigate the death of Amanda (Maria Theodore). As a brother, of course Malik did not believe that his only sister committed suicide, there must be a reason behind this strange incident.
Meanwhile, as a friend, Dara helps find the cause behind Amanda's death. Is it true that Amanda took her own life or was killed by those closest to her?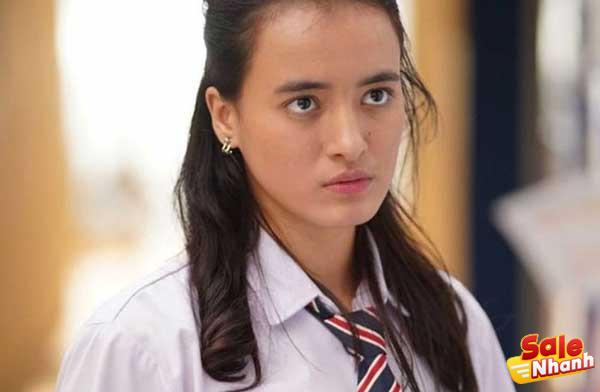 My Ice Girl (2022) movie review
The series of mysteries inside
Opening with a suicide case, 'My Ice Girl' consistently shows how the main characters prove the truth. Despite some romantic and dramatic scenes, each episode doesn't escape the investigative actions of Malik and Dara, between their students and fencing athletes.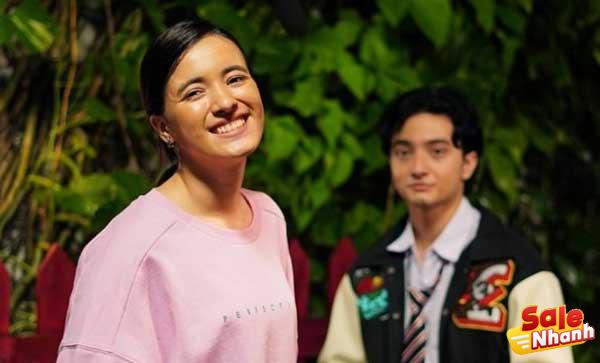 Uniquely, the director really succeeds in keeping the audience curious. Is it true that Amanda was killed? Or is this Malik's guilt for abandoning his sister? One by one, Malik and Dara's friends become suspects because of their involvement.
Starting from the little things, it turns out that the characters also have their own personal secrets. This is also what makes 'My Ice Girl' more interesting. Not only revealing Amanda's death, but Dara and Malik also reveal their secrets and those of their friends.
Interesting love story between characters
'My Ice Girl' isn't just about how Malik and Dara reveal the mysterious case of their sister and best friend. The series also tells stories of friendship, love, and family affection. Like a complete package, the bond that exists between the characters is also built firmly, not only supporting the main character.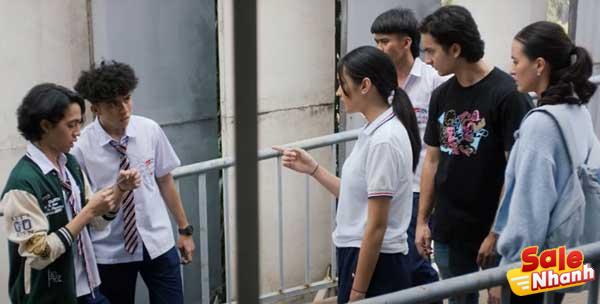 Dara, known as a fencing captain with a cold personality, was able to attract many people to protect her. He is sincere and self-sacrificing. Therefore, many people have helped Dara. Although at first Dara's personality can be said to be overly careful and annoying, but gradually her personality develops to the point of being worthy of protection.
As for Malik, a capricious child who feels so guilty about Amanda's death, he can finally let his brother go. With the help of his friends, he was able to find the key to the problem that caused his sister's death.
Satya, Ethan, Aldo, Arul and Gino are equally important in this series. Because each person is a match, Malik and Dara do not miss any of their friends. This is what can make the relationship between Malik, Dara and the characters so strong. Was the enemy at first turned into a friend, or vice versa?
Conclusion of the movie My Ice Girl (2022)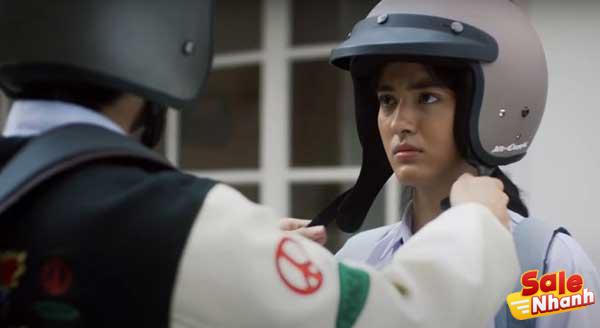 With a bit of teen mystery and a mix of talented young stars, this series is a fun and fun show to enjoy. The storyline continues to arouse curiosity, making the audience guess what really happened. The souls of teenagers are felt in the series 'My Ice Girl', starting from depicting love stories, careless forms of investigation, to the desire for recognition and acceptance. .
It is best not to watch too many spoilers about 'My Ice Girl', because the audience will surely feel frustrated when there is no definite answer.
Salenhanh – Product review blog
Address: 115 Nguyen Van Qua, Tan Hung Thuan Ward, District 12, Ho Chi Minh City
Website: https://salenhanh.com/en
Mail: Salenhanh.com@gmail.com
#salenhanh #Reviewsalenhanh