Moxie is a film adaptation of the 2015 novel of the same name by Jennifer Mathieu. The screenplay of this film was written by Tamara Chestna and Dylan Meyer based on the core story of the novel. Additionally, Chestna in Moxie serves as a producer under the Paper Kite Productions banner and will be released by Netflix on their streaming platform on March 3, 2021.
Filming took place in October 2019 in Arcadia City, California, with the direction of Amy Poehler. Moxie itself is a teen-themed movie that showcases feminist elements wrapped up in a youth film.
Moxie movie synopsis
Release year 2021
Genres Comedy , Drama , Music , School , Teen
Director Amy Poehler
Cast Hadley Robinson Alycia Pascual-Peña Lauren Tsai Nico Hiraga Patrick Schwarzenegger
Vivian is a 16-year-old girl who lives with her mother, Lisa. Vivian attended Rockport High School and had a friend named Claudia. At school, Vivian becomes attracted to Seth, a classmate. But on the other hand, there is a very annoying friend, and a popular student at school, named Mitchell.
As the lesson was about to begin, the teacher named Davies then introduced a new student, Lucy, to her students in the class. On the first day of school, a heated argument began because Mitchell interrupted Lucy's opinion about the novel The Great Gatsby.
Mitchell's nasty antics don't stop there, he takes the soda can Lucy is trying to buy and spits into it. This incident was witnessed by Vivian herself, she was extremely angry at her behavior but to no avail. Lucy reports Mitchell to Principal Shelly, but she doesn't want to punish Mitchell and tries to avoid getting involved in the matter.
Upon returning home, Vivian checks her mother's belongings and finds an old magazine made by her mother. Through this magazine, Vivian was inspired to create a protest movement against the arbitrary behavior of boys towards girls at her school.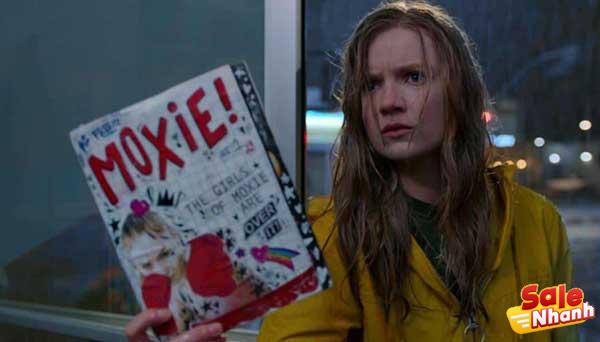 Vivian eventually created a resistance magazine called Moxie, and scattered it in the girls' bathroom at her school. Moxie then quickly went viral among the schoolgirls, and they all liked its content. Vivan also befriends Lucy and her friends, who are now more daring for Moxie magazine.
Lucy along with all the students of Rockport High School, including Principal Shelly, still do not know if Vivian was the creator of Moxie. However, Seth begins to realize that Vivian is the one behind Moxie, driving the whole school crazy. However, he still supported what he was doing and then the two started dating.
When all the girls got bolder and followed the Moxie movement, Claudia still seemed shy about it. Also because of this, the friendship between Vivian and Claudia began to have a bit of a break.
The problem then became more complicated, when the school did not respond to what was written in Moxie. The upset Vivian then returns home drunk, only to make the situation worse. Claudia eventually joined the Moxie movement, and indeed she also knows who created it. He then supports his friend, and Vivian later stands up as Moxie again because there's an abuse case to deal with.
Moxie movie review
Quite an attention-grabbing movie
Throughout the story, Moxie attempts to portray various forms of "resistance" by Vivian and her friends against the demeaning behavior of women at her school. Of course, all forms of protest are not applied in an extreme and dangerous way, because the concept of the story in this film is not like that, and is a bit more playful.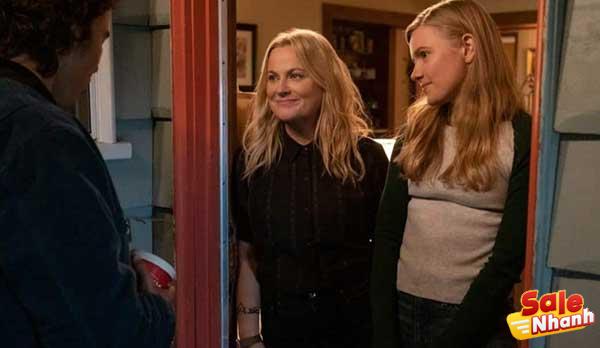 Vivian herself is a very important figure in this movement. As an unpopular person at Rockport High School, Vivian can be said to be a "mysterious hero" who becomes the bridge to speak out against all discriminatory acts of girls in the school. Through Moxie magazine, he later succeeded in building a strong bond between them.
Moxie is not an ordinary teen drama, this film at least succeeded in stealing the hearts of the audience because it showed the strength of women who always support each other. Also in this movie, schoolgirls from different backgrounds can become good friends despite these differences.
Also, Vivian in this movie isn't always portrayed as a revolutionary with her Moxie magazines. However, in reality, she is also a normal teenage girl with family, emotional and friendship problems.
To spice up the story, Moxie plays the drama between Vivian and her mother Lisa, who is in love with Seth and her best friend Claudia. Everything is shown through the ups and downs of emotional stress, where we can see images of teenagers who are still unable to think clearly and make informed decisions.
Despite presenting feminist issues that occur with high school girls, some of the solutions offered seem to have little relevance to schools in other countries, especially in the Asian region. , which tends to be less liberal than in the US. The conflicts that occur in Moxie are indirectly closer and more personal to American schools.
One of the most obvious examples is when Kaitlynn dresses in revealing tank tops in class. Principal Shelly then calls Kaitlynn into her room, but she lets the other students, both wearing tank tops, leave. After that incident, all the girls wore tank tops as a form of protest against Principal Shelly's treatment.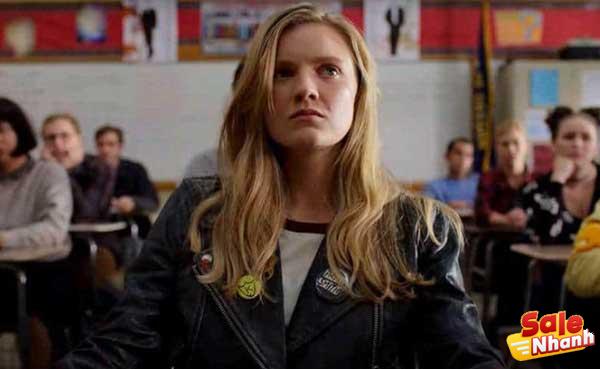 The feminist issue that Moxie tries to raise in an educational setting does not seem to represent it globally. This film is only seen as a form of tribute to American teenage girls who just want to be treated fairly and without discrimination. However, Moxie is still very interesting and fun because it carries a moral message about feminism, wrapped in a fresh film.
In addition to attempting to explore issues of sexism and feminism from a young age, Moxie also attempts to present issues of race and disability. However, these social issues are not properly packaged and do not seem too relevant to some audiences around the world. In the end, Moxie just becomes a simple youth drama that takes social issues as the strong point of the story.
Too many celebrations
Instead of providing a mature solution to the issues of sexism and feminism at Rockport High School, this film presents too much celebratory action on these issues. Vivian with her Zine Moxie can really draw the sympathy of all the schoolgirls, but their "protest" movements tend to be depicted only symbolically.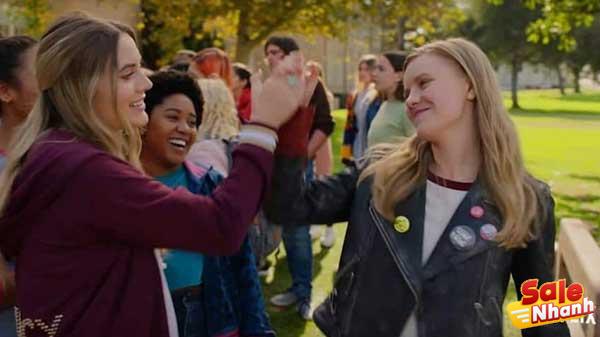 The protest movement of Vivian and his friends focused more on visual forms such as changing the way of looking, drawing special pictures on hands to show solidarity, doodling around the school. This movie is more like overthinking this than offering a solution to a much more specific problem.
When viewed from the content of this film as a scene for teenagers, this can be seen as understandable. It's possible that Moxie just wanted to provide a form of protest against this sensitive issue to her target audience, mostly teenagers and young adults. But unfortunately, if this social issue could be handled in a mature way, then Moxie would be much more memorable and meaningful.
Salenhanh – Product review blog
Address: 115 Nguyen Van Qua, Tan Hung Thuan Ward, District 12, Ho Chi Minh City
Website: https://salenhanh.com/en
Mail: Salenhanh.com@gmail.com
#salenhanh #Reviewsalenhanh