Are you one of those people who believe that an 11-year-old can survive even if he hasn't eaten for four months? It crossed my mind, is it possible? It's hard to believe, isn't it? However, this incident actually happened in the latest Netflix series 'The Wonder'.
The movie The Wonder is adapted from the book of the same name by Donoghue published in 2016. The story will tell the mystery of a village in the Midlands, Ireland, where a girl survived without food for four months. .
'The Wonder' can be watched on Netflix since it first aired on November 16 yesterday. The film stars Florence Pugh as Lib Wright, a nurse from England tasked with observing the child. Curious about what's next? Come on, see the reviews below!
Synopsis of The Wonder (2022)
'The Wonder' tells the story of a girl named Anna O'Donnell (Kíla Lord Cassidy) who survives even without food in her body, she only drinks water. Anna says she lives by consuming menna from heaven.
People think that Anna is very strange because of her healthy condition without eating. The rare phenomenon when a girl can live without eating has prompted all tourists to come to Anna to satisfy their curiosity.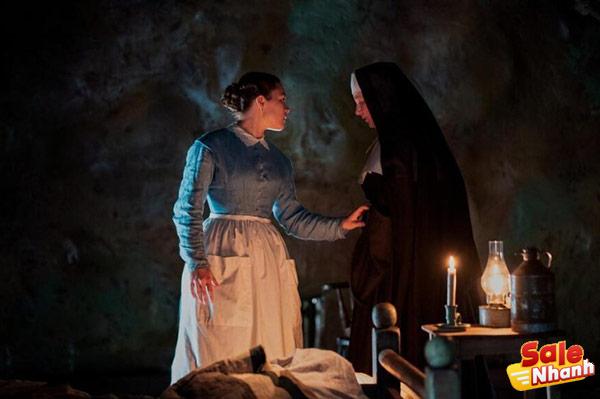 The advantages that Anna has has become a tourist attraction to the area where she lives. On the other hand, Anna's rare condition causes Lib Wright (Florence Pugh), a nurse from England, to be sent to where Anna lives.
In the past, nurse Lib Wright was often assigned unique cases, such as the case of Anna O'Donnell. During her time in the village, Lib suspects that Anna has been secretly fed by her family. Is this suspicion correct?
The Wonder movie review (2022)
Full of religious significance
'The Miracle' will bring the audience to discover a reality that was strongly embraced by the people of rural Ireland in 1862. There are still many families who learn their religion, as evidenced by when a nurse came from He, Lib Wright, came to observe the happenings, she was accompanied by a nun.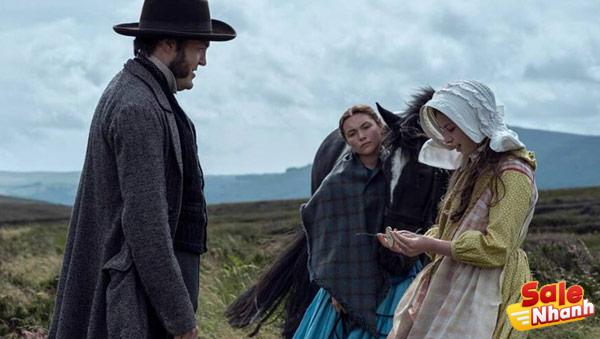 The nurse even asked why there were nuns, and the local resident replied, "This is Ireland."
When exploring certain storylines, each scene shown will involve a respected religion. Like when Anna says she only consumes menna from heaven and each time she fills it up by saying prayers 33 times, because according to belief three is a sacred number.
The storytelling style in this movie is somewhat unique but a bit slow. The opening of the film opens with a story about the problems that will arise in the film, namely the phenomenon of an 11-year-old child being able to survive without eating.
Later, during his observations, Lib Wright often heard religious stories from Anna. He doesn't even believe everything, especially when he hears what Anna has been consuming for four months. Menna from heaven? She is a nurse who believes in facts based on a thorough examination.
So Lib focuses on uncovering the truth that happened. Especially when checking Anna's condition, he was sure that fasting should not be done. However, when he was able to convince Anna's family, he received a riddle full of religious riddles.
At first, he just thought it was a normal thing that happened in the village, but over time it became clear as he discovered that the religious verdict was a hidden code for what Anna and her family did. did.
Unexpected turn
Finding the truth of Lib was not easy. He was despised just because a nurse was not allowed to diagnose Anna. He is a logical thinker and sees the truth.
Of course, believing that an 11-year-old can survive without eating is the most impossible. Various ways are always tried to prove that one's judgment is not wrong. Lib is sure that Anna must eat to stay healthy.
The story presented in 'The Wonder' is full of emotion and mystery that is brought out really keeping the audience very focused. How could it not be, the story given really increased the existing curiosity, is the child refusing to eat real?
Because in the process of observing Lib, the audience also clearly sees what Anna is doing every day. Until it came when the director showed a completely unpredictable and successful twist that left whoever was watching, completely silent.
Crazy, exactly one word. What was assumed from the beginning was broken by the turning point. Really, I never thought that this method was used as the reason why Anna didn't eat and was able to survive.
Who knows, the feeling of loss in the family is simply blaming the person involved for a forbidden love story that just happened. Moreover, everything has always been associated with religion, about penance and other forbidden actions.
Applause for Florence Pugh .'s performance
Florence Rose CM Pugh started her professional career through the mystery film 'The Falling' and became the main character in the TV series 'Lady Macbeth'. For her appearance in the film, she was awarded the British Independent Film Award for Best Actress.
Undoubtedly, Pugh tried to bring a fun atmosphere through his nurse character. From her expressions, words, and gestures to the way she explores her role as a paramedic in an uncomplicated age, it looks as natural as if she were a nurse in 1862.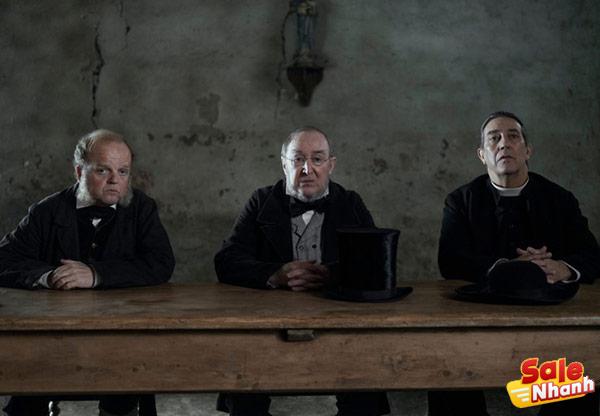 The struggle to break trust actually endangers and threatens one's life, emotively expressed by Pugh. Indeed, the origin is not explained in detail, but that does not matter. After all, this movie focuses on the phenomenon of girls who survive even when they don't eat.
In addition to Pugh, other actors and actresses also give each other the best performances. They work together to bring back the authentic feel of 1862, from the look to the food being prepared. Thus, this film delivers an interesting story with the support of a slick cast.
Conclusion of the movie The Wonder (2022)
'The Wonder' becomes a delightful sight to accompany with leisure time. The story's focus on just one problem point seems to bring a unique and unexpected twist. Overall, this film exhibits strong religious nuances and is filled with subtexts.
The performances of the players, especially Florence Pugh, are worth watching. The appropriate affection and special and emotional facial expressions have successfully brought out different emotions in the hearts of the audience. Making those who saw the first minute fell in love with curiosity and abundance.
Salenhanh – Product review blog
Address: 115 Nguyen Van Qua, Tan Hung Thuan Ward, District 12, Ho Chi Minh City
Website:  https://salenhanh.com/en
Mail: Salenhanh.com@gmail.com
#salenhanh #Reviewsalenhanh