After the release of Venom: Let There Be Carnage in 2021, Sony's Spider-Man Universe (SSU) is getting ready to return with its latest movie in 2022. The movie is the actual Morbius that has been completed since 2020. , but was forced to postpone due to the pandemic.
This film is directed by Daniel Espinosa, who directed the horror film Life (2017), starring Jake Gyllenhaal. Let's review the movie Salenhanh to learn about the movie Vampire Morbius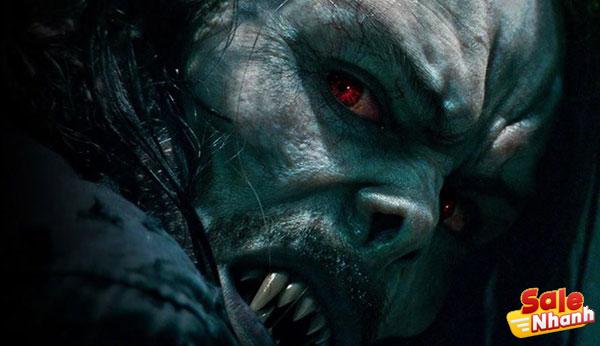 Synopsis Morbius tells the story of Michael Morbius (Jared Leto), a doctor who is looking for a cure for his rare blood disease. Through a trial, the rare blood disease was finally cured. Unfortunately, this experiment also turns him into a bloodthirsty vampire with superpowers that pose a threat to humanity.
Morbius Vampire Movie Review (2022)
Not a special story
Michael Morbius suffered from a rare blood disease at a young age. As a teenager, Michael meets Lucien aka Milo (Matt Smith), who also suffers from the same illness. After proving his genius by saving the dying Milo, Michael finally gets into a special school with the intention of finding a cure for him and Milo .
Michael, now an adult and a doctor, finally found a cure for his illness by combining the DNA of vampire bats. However, after conducting experiments on his own, Michael actually turns into a bloodthirsty vampire who becomes a danger to those closest to him.
The interesting part of this movie's story is really just the process of turning Michael Morbius into a vampire. Because, after turning into a vampire and successfully curing his illness, Michael doesn't seem to be focused on his character's goals anymore. Indeed, then a new conflict arose when Milo turned into a vampire, but Michael really seemed forced to stop his best friend.
This makes the whole story in this movie feel very flat from start to finish. You see, there are no scenes that can make you feel something special while watching them, such as the twists and turns. In fact, the presence of romantic elements in some scenes also creates a sense of blandness and again seems to be forced into the film.
Morbius also had a similar problem with the movie Venom: Let There Be Carnage. Both have collided with the PG-13 age classification that the studio wanted to attract more audiences.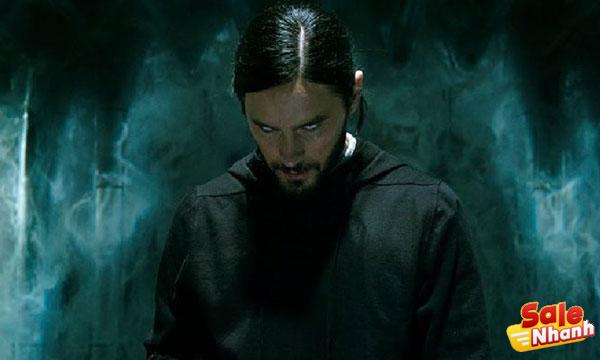 The existence of this PG-13 rating certainly makes the horror of Michael Morbius or Milo as a bloodthirsty vampire feel very heavy and difficult to describe the horror of the role. You see, the two of them have actually been seen attacking some normal people and sucking their blood. However, that moment is not clearly shown and the scene is not so bloody that viewers do not feel much fear.
Therefore, the horror of the two vampire images in this movie does not leave a terrible impression because it is not as scary as in the comics. Of course this can be solved again by changing the age rating to R so it can show even more brutal scenes.
Matt Smith's impressive performance as the villain
The main star of this film is Jared Leto, who plays the Vampire of the Living. However, Leto's performance as Michael Morbius in this film seems mediocre. In fact, Leto's portrayal of the Joker in Zack Snyder's Justice League (2021) feels much more special even though he's only a fleeting appearance than it does in this movie.
The only performance that attracts attention in the film is in the character of Matt Smith, who plays Lucien, alias Milo, who is Michael's best friend. Smith seems to really enjoy playing an energetic Milo after recovering from illness. This makes Smith's appearance leave an impression because it makes the audience comfortable even though the character is a villain.
Annoying CGI visual effects
Of course, comic book adaptations cannot be separated from CGI visual effects, including Morbius. However, according to Salenhanh, the use of visual effects in this film is too much. This is especially the case during scenes where the Living Vampire moves quickly while attacking an enemy or simply changing locations.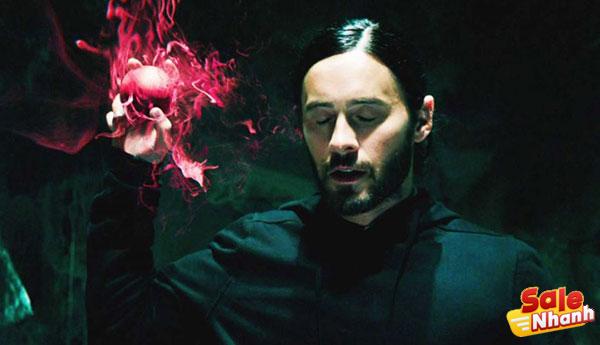 In each of these movements, you can see the colorful visual effect surrounding the antihero's body as if to indicate that he is moving rapidly. Even so, the presence of this visual effect is really disturbing and makes the course of the fight scene invisible. Moreover, when Michael fought with Milo, only light streaks were visible.
Also, there are some moments when using CGI feels untidy. This makes the scene look like an animation or a 1990s sci-fi movie that uses makeshift technology or looks stale. Of course, this is very unfortunate to happen for a movie that relies heavily on CGI technology.
Morbius has two post-scenes, both telling the moment Adrian Toomes aka Vulture (Michael Keaton) transitions from the MCU to SSU. Toomes' transition is also tied to the multiverse opening event that occurs at the end of Spider-Man: No Way Home (2021). However, according to Salenhanh.com, this post-credit scene seems too strange, and at the same time "forced".