Delayed due to the COVID-19 pandemic, Moonfall Film finally opened on February 4 in cinemas in Vietnam. This 2 hour 4 minute film is directed and written by Roland Emmerich, a filmmaker often involved in producing blockbusters about major disasters such as 2012, Independence Day, and The Day After Tomorrow.
Let's take a look at the content of the movie Moonfall with Movie Salenhanh to see what interesting things they have inside!
Trailer for the movie Moonfall
Moonfall movie synopsis
Moonfall tells the story of the moon suddenly out of its orbit and getting closer to Earth. This is caused by mysterious forces like monsters that exist at the core of the moon.
d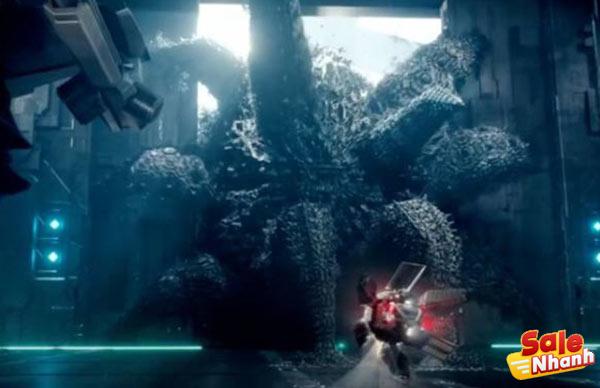 In just a few days, the moon will fall to Earth. Various cataclysms appeared and it was like the end of the world. The heads of the United States Aeronautics and Space Administration (NASA) and military commanders who had surrendered also began to seek refuge.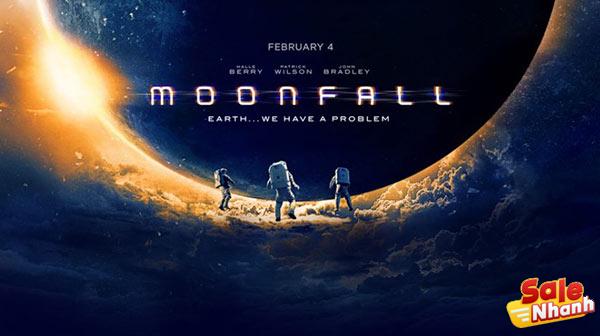 Meanwhile, two former astronauts are trying to figure out the cause behind this horrifying event. Aided by a conspiracy theorist who uncovers the mysteries of events, the three work together to prevent the apocalypse.
The trio even went into space on missions, looking for a mysterious force that was causing the moon to lose control and trying to stop it.
Review of the movie Moonfall (Moonfall)
The film stars Halle Berry as Jocinda Fowler and Patrick Wilson as Brian Harper, two former NASA astronauts. And John Bradley as KC Houseman, a young conspiracy theorist. In this movie, John Bradley shows a humorous personality, ready to make the audience laugh and shake his head in disgust.
In addition to Halle Berry, Patrick Wilson and John Bradley, there are other famous female actors playing characters in this film. Renowned high-profile actor Donald Sutherland plays Holdenfield, a man responsible for maintaining NASA's archives for many years.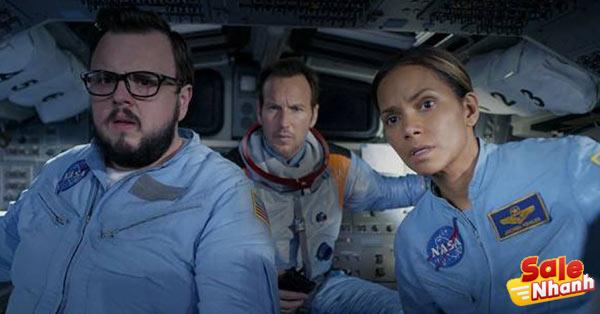 There is also Michael Pena as Tom Lopez, husband of ex-wife Brian Harper played by Patrick Wilson. Michael Pena has often played comedic characters in his previous films. Just like the character KC Houseman played by John Bradley, Michael will also make the audience laugh with his character.
While Charlie Plummer, a young actor born in 1999, plays Sonny Harper, the son of Brian Harper. Carolina Bartczak as Brenda Lopez, wife of Tom Lopez and ex-wife of Brian Harper.
Eme Ikwuakor plays Doug Davidson, a military commander and ex-husband of Jocinda Fowler. Meanwhile, Kelly Yu plays Michelle.
In this film, Roland Emmerich once again teamed up with Harald Kloser to present an image of Earth's destruction on a grand scale, of course with better visual effects and CGI, more epic than his previous films. Roland Emmerich.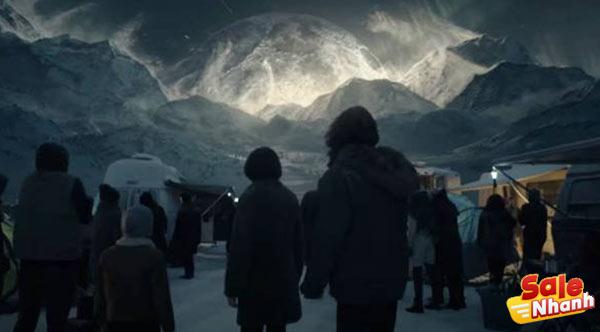 This sci-fi genre film is well combined with a suspenseful story mixed with humor. With the support of CGI, the audience watching this movie will be more entertained when watching it.
In addition, maybe after watching this movie we will think and wonder about the moon truths revealed in the movie. What if all this time the moon is not what we know and think?
Salenhanh – Product review blog
Address: 115 Nguyen Van Qua, Tan Hung Thuan Ward, District 12, Ho Chi Minh City
Website:  https://salenhanh.com/en
Mail: Salenhanh.com@gmail.com
#salenhanh #Reviewsalenhanh