Miura Shohei is a Japanese actor born on June 3, 1988. He is not only an actor but also a model. In 2007 Miura Shohei participated in the 20th Junon Superboy competition and he won the category "Photogenic" and "Ideal girlfriend".
He made his entertainment debut in 2006 and appeared in a TV show E Musume that was broadcast on TBS television. He then made his debut in 2008 in the TV series Gokusen 3 as one of the main characters.
Here, Salenhanh.com would like to summarize some dramas that Miura Shohei has played. Come on, let's jot down the titles and watch Shohei dramas, OK!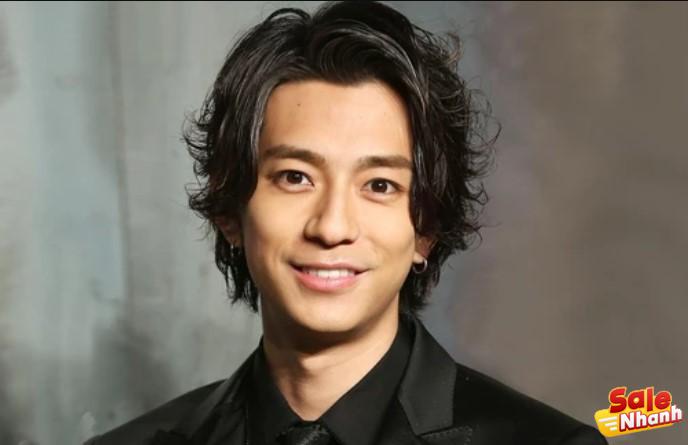 Gokusen 3
Release year: 2008
Genre: Action, Friendship, Comedy, School
Directed by: Sato Toya, Otani Taro
Actors: Nakama Yukie, Takaki Yuya, Haruma Miura, Ishiguro Hideo, Nakama Junta, Kiriyama Akito, Miura Shohei
Production company: Nippon TV (NTV)
Episodes: 10
The television series adaptation of the manga of the same name by Kozueko Morimoto is a television series that covers Gokusen 1 through Gokusen 3 as well as the films. Although these three TV series have almost the same plot, the players in each season still have some differences.
The film tells the story of a teacher who is a descendant of the 4th generation Yakuza family, who has to hide his true identity to be able to teach at a high school, the teacher named Yamaguchi or better known as Yamaguchi. called "Yankumi" (Nakama Yukie).
Although he comes from a Yakuza background, he really cares about his students, who are so naughty and have many problems that previously every teacher who taught in a difficult class never existed. long.
In this Gokusen trilogy, Yankumi has to confront two groups in the same class and the group is always fighting with each other. And his students this time are said to be more ruthless than the previous Yankumi students.
Saki
Release year: 2013
Genre: Suspense, Psychological
Directed by: Imai Kazuhisa
Actors: Nakama Yukie, Miura Shohei
Production company: Fuji TV
Episodes: 11
Amihama Saki (Nakama Yukie) is a nurse at a hospital who is liked by both the staff and the patients she treats. Because she is considered the ideal woman with beautiful appearance and thoughtful personality. A lot of men like her.
But behind all of that, Saki turns out to have a dark side that can destroy any man who approaches her. Meanwhile, Nitta Hayato (Miura Shohei) is a magazine reporter who writes about her missing sister whose face is unknown. And he met Saki, who turned out to be the 5th target.
A Girl and Three Sweethearts
Release year: 2016
Genre: Comedy, Romance, Family, Food
Directed by: Tanaka Ryo, Morikawa Tomonobu, Kanai Hiro
Actors: Kiritani Mirei, Yamazaki Kento, Miura Shohei, Nomura Shuhei
Production company: Fuji TV
Episodes: 11
A woman named Sakurai Misaki who hasn't dated in a long time because she is focused on her bakery business and dreams of starting her own business. However, one day he is fired from his job.
He then meets his high school first love Shibasaki Chiaki (Miura Shohei). Chiaki, the owner of a family restaurant, offers to work part-time at his family restaurant and live there as well.
Sakurai also accepted an offer from Chiaki, he ended up working and also living there. But it turns out that he not only lives alone, but also lives with Chiaki's brothers, Toma (Nomura Shuhei) and Kanata (Yamazaki Kento).
Gokuaku Ganbo
Release year: 2014
Genre: Comedy, Crime
Directed by: Hayashi Toru, Ishii Yusuke
Actors: Naka Riisa, Miura Shohei, Ono Machiko, Shiina Kippei
Production company: Fuji TV
Episodes: 11
Drama adaptation of the manga of the same name by Takashi Tajima and Takahiro Kochi published in 2001-2009. With a slightly different setting from the manga and also with a female protagonist.
His mother, Kaoru Kanzaki (Machiko Ono)'s restaurant went bankrupt when he was young and his family became poor. Since graduating from high school, Kaoru has worked hard and also lived frugally to escape the trap of poverty. He was even able to save up to a million yen, but unfortunately he was tricked by his loan friend and returned to a miserable life.
One day, he met a member of "Koshimizu Management Consultancy" and he became a member of it. Kaoru again struggled to get out of his already deteriorating condition.
Hanazakari no Kimitachi e Remake
Release year: 2011
Genre: Friendship, Comedy, Romance, School
Directed by: Tsuzuki Junichi, Goto Yuko
Actors: Miura Shohei, Nakamura Aoi, Maeda Atsuko, Miura Shohei
Production company: Fuji TV
Episodes: 11
Is a television series adaptation of the manga and remake of the television series Hanazakari no Kimitachi e (2007). This time, the main characters are played by Miura Shohei as Nakatsu Shuichi, Aoi Nakamura as Sano Izumi and Maeda Atsuko as Ashiya Mizuki.
The story remains the same as the previous TV series, about an Ashiya Mizuki returning to Japan. He loves Sano Izumi and hopes that Sano can jump high again.
To meet Sano Izumi again, he desperately has to disguise himself as a man so he can attend an all-boys school where Sano Izumi attends.
Hotel Concierge
Release year: 2015
Genre: Drama
Directed by: Imai Kazuhisa, Ueda Hisashi
Actors: Mariya Nishiuchi, Miura Shohei
Production company: Tokyo Broadcasting System, Inc (TBS)
Episodes: 10
Hotel Forumonto is a five-star hotel, where there is a woman at the front desk named Amano (Nishiuchi Mariya), there is also a senior named Honjo Kazuma (Miura Shohei) and also a general manager named Ryusuke Washio ( Katsunori Takahashi).
They are some employees working at the 5 star hotel Forumonto. They will be very friendly and helpful to customers at Forumonto Hotel and don't forget to always give the best smile to customers at the hotel.
Winter, Grasping Love
Release year: 2017
Genre: Romance, Drama
Directed by: Komatsu Takashi, Kinoshita Naomi
Actors: Miura Shohei, Kurashi Kana, Otani Ryohei
Production company: TV Asahi
Episodes: 7
Ikeuchi Hikaru (Kurashina Kana) works at a design company in Tokyo. He is engaged to Okugawa Kota (Miura Shohei).
But his life immediately changes when his ex-girlfriend Moriyama Shin (Otani Ryohei) shows up. His ex-girlfriend was the one who made Ikeuchi Hikaru fall in love, but his ex suddenly disappeared.
Even though he has a fiancée, his meeting with his ex brings back his old feelings. He searches for Moriyama Shin in Tokyo for three months, even though he learns that his ex is married to Ran (Mizuno Miki).
Therefore, Okugawa Kota feels jealous of his fiancé's attitude and his love gradually turns to hate.
The Company Is Not a School
It was Fujimura Teppei, one of the Shibuya Gyaruo who started his career as a student. Fujimura was struck by a book by the venture company CEO, Sawabe Susumu. And by chance Fujimura also decided to join a joint venture company.
However, PR and corporate duties awaited him and became a tedious routine. One day, Fujimura participates in an internal competition about a new business project with his friend Hidaka Takumi and apprentice Sasakawa Shota.
The proposal that Fujimura and his colleagues put forward to create an influential business caught Sawabe's attention. However, Fujimura's proposal was forced to be placed with his senior, Yamano Taiichiro, who happened to make a similar proposal.
Band of Time
Originally titled Toki wo Kakeru Bando, this film tells the story of a young man named Ryo who claims to be from the future. He's a music producer who wants to help a growing band, consisting of three girls.
This is the story of Ryo, who travels in time and tries to save the fate of a band that is on the brink. The film features a mix of comedy and music by young people led by Ryo.
Wake Atte Kasei ni Sumimashita: Erabareshi 4nin
This TV series consists of six episodes with a different story in each episode. And in each episode there will be a main player appearing.
The film is about a Mars colonization project that will take place in 2030. Scientists choose four people to make the trip.
Scientists also hope that the trip will be useful for human life in the future. But for the project to run smoothly, the four people chosen must be able to work together. What kind of combination of background and personality will they choose?
Those are some of the dramas played by Miura Shohei that Bacaterus has put together. Which Miura Shohei drama is your favorite? Write in the comments column provided below, and if there are other TV series suggestions, feel free to write them.
Salenhanh – Product review blog
Address: 115 Nguyen Van Qua, Tan Hung Thuan Ward, District 12, Ho Chi Minh City
Website: https://salenhanh.com/en
Mail: Salenhanh.com@gmail.com
#salenhanh #Reviewsalenhanh