Two years after Kim Wook meets the spirit of his mother and Pan Seok, who found his daughter's body, they must solve new disappearance cases again. Unable to see spirits for two years, the two of them regained that magical ability. The spirit village they saw this time was larger and most of the inhabitants were children.
In the first two episodes of Missing: The Other Side 2 (2022), you are immediately confronted with missing cases that are all women. Intrigued by the continuation of Kim Wook and Pan Seok's adventures in search of missing bodies?
Missing: The Other Side 2 movie summary (2022)
Release year 2022
Genres Mystery , Supernatural , Horror
Director Lee Ye Rim , Min Yeon Hong
Cast Go Soo Heo Joon Ho Ahn So Hee Ha Joon Lee Jung Eun Kim Dong Hwi
Kim Wook was shocked because for the first time in 2 years he saw a ghost again. He receives instructions from a mysterious young man named Oh Il Yong, who directs him to a place.
This place is clearly like Duon Village. There, Kim Wook, who invited Pan Seok, met a lot of children. What will the first two episodes of Missing: The Other Side 2 (2022) be like?
Episode 1-2
Kim Wook helps a mother who was nearly scammed by criminals. He caught it with the help of a young man named Oh Il Yong. The mother turns out to know Pan Seok as they are both searching for their missing daughter.
Unfortunately, this mother is still looking for her daughter Yang Eun Hee, while Pan Seok has found the body of her only daughter Eun Ji. Il Yong later found out that the scammer was killed by being run over.
At the same time, he discovered that the culprit of the accident had kidnapped a woman in a wedding dress named Choi Jung A, who turned out to be Lee Jong A's high school friend.
Not long after, detective Shin Joon Ho found Jung A's dead body. Her body washed up on the beach while still wearing her wedding dress.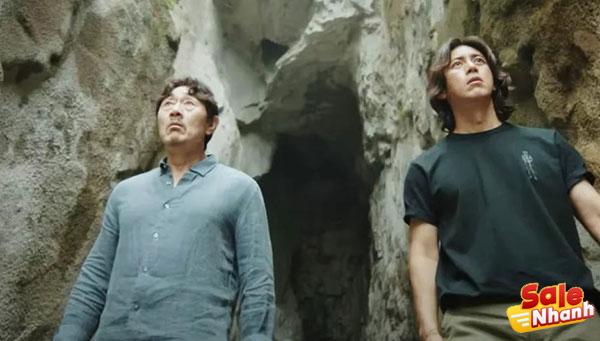 Jung A's death shocked Jong A, but Kim Wook could not have foreseen it. The reason is, before Jung A was found dead, he had heard about the kidnapping of the woman from Il Yong. Before Kim Wook could find him, Jung A passed away.
Shin Joon Ho himself is actually investigating the disappearance of a young mother named Moon Se Young in the report of her daughter, Moon Bo Ra.
Se Young becomes the talk of the neighborhood because she works at a bar. The search focuses on the workplace. While Shin Joon Ho continues to search for Se Young, Kim Wook hears something shocking from Il Yong.
The mysterious boy said that he knew where Yang Eun Hee was. From there, Kim Wook knew Il Yong was a spirit. He died three years ago.
Il Yong then told Eun Hee where he lived, which turned out to be a village similar to Duon Village. After two years of not being able to see spirits, Kim Wook and Pan Seok regained their powers.
The two arrive at the spirit village with mixed feelings, especially towards Pan Seok. The reason is that the children of the villagers actually know Pan Seok as Eun Ji's father. During her time living there and before going missing 2 years ago, Eun Ji often told her friends about Pan Seok.
While Pan Seok reminisced, Kim Wook focused on Yang Eun Hee. The girl was actually there and took care of the kids in the dormitory. The search for Eun Hee's body begins and Kim Wook again asks for the help of Detective Shin.
The most suspicious suspect as the murderer is Eun Hee's real-life ex-boyfriend, Park Young Jun. The plan to recruit Young Jun was immediately planned by Kim Wook and the team.
No problem, Young Jun can be arrested. Eun Hee's body is found and her soul disappears from the mysterious village.
Episode 3-4
A teenage girl named Min Ye Won called the local police for help because her brother, Min Seung Jae, had been beaten and his whereabouts were unknown. Based on Ye Won's testimony, his brother was beaten at Lee Tae Hyun's residence and the police immediately arrived.
Following Ye Won's report, Detective Shin gets involved. Ye Won and Seung Jae were left abroad by their father while their mother passed away.
Ye Won is then trapped in Lee Tae Hyun's dark business. Unable to bear the harsh treatment she received, Ye Won tried to ask Seung Jae for help by sending a text message through Lee Tae Hyun's cell phone.
Seung Jae immediately went to the place Ye Won mentioned. It was there that Lee Tae Hyun beat him to death, while Ye Won himself passed out. Seung Jae's soul is currently in the spirit village.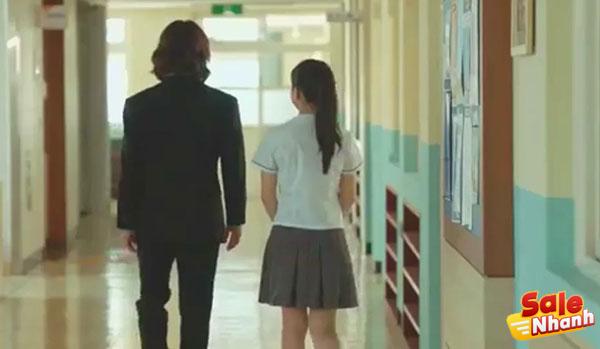 Captain Kang, who greeted him, felt sorry for the teenager. After that, he actively asked Kim Wook and Pan Seok to help find Seung Jae's body. Il Yong as an intermediary also helps to get information from Seung Jae.
Kim Wook quickly contacted Detective Shin and provided him with the clues he got. Shin immediately joined the team to investigate more about Lee Tae Hyun.
With his analytical skills, Shin is sure that Seung Jae was killed by Lee Tae Hyun and his body was taken away by his father who was a potter.
Seung Jae's body was almost burned, fortunately Shin and the team were able to catch Lee Tae Hyun's father in time and protect the boy's body. Seung Jae's presence in the ghost village finally disappeared.
After solving Seung Jae's problem, Kim Wook was surprised by the appearance of Moon Bo Ra, who claimed to be his daughter. Bo Ra finds a photo of Kim Wook with his mother, Moon Se Young, who has been missing for a few days.
Kim Wook was confused but also full of compassion, so he couldn't stop Bo Ra from wanting to live with him.
Pan Seok constantly teases Kim Wook with his new identity as a father. He himself does not seem to be able to forget his late daughter Hyun Ji. Pan Seok even decided to stay in the spirit village for a while.
While there, he reminisces about the memories Hyun Ji left behind, especially after Pan Seok retrieves a box of his deceased daughter's belongings.
While Pan Seok feels at home in the spirit village, Kim Wook, Bo Ra, and Jong A are closer. Until then, Wook sees Bo Ra's cell phone ringing. As soon as he answered, the call turned out to be from Se Young, who had escaped from his captors.
Kim Wook then reported this to Detective Shin, who immediately moved with the team. Unfortunately, Se Young was transferred from custody.
The case of Se Young's disappearance is suspected of being related to a drug ring. The kidnapper caught on CCTV is also the kidnapper Jung A, a woman in a wedding dress who was found dead. However, the Narcotics Division at the police station seems to be covering something up.
Shin, who is upset with his co-worker, decides to publicly announce Se Young's loss after getting Bo Ra's approval.
The announcement of Se Young's disappearance was also known to Il Yong. The young man's spirit tries to tell Kim Wook that Se Young's kidnapper is the same person who kidnapped Jung A. He really wants Wook to save him because he doesn't want another victim.
Il Yong's enthusiasm and all the information he gave Wook made Wook suspicious. He felt that Il Yong deliberately approached him in the first place. Before getting an answer, Wook is suddenly surrounded by a drug gang that has a grudge against him.
Episode 5-6
Kim Wook was able to survive in the drug gang with Il Yong's help, but he continued to suspect the young man's ghost, especially since Se Young had not been found either.
News of Se Young's abduction finally reaches Gwang Taek, part of the human trafficking group that ordered Ko Sang Chul to kidnap him.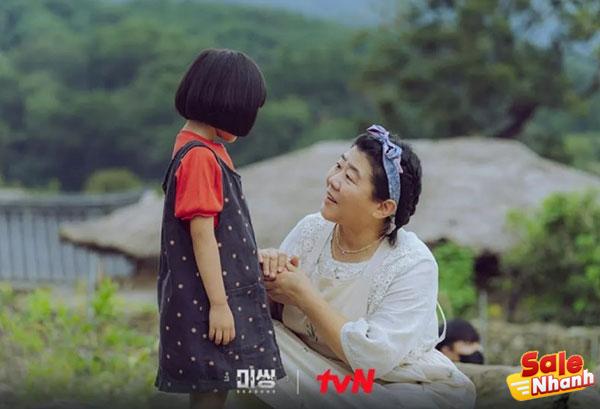 The possibility that Se Young is still alive makes Gwang Taek extremely angry with Sang Chul. The reason is, if Se Young survives and opens her mouth to the police, their business could be threatened.
Sang Chul certainly admitted to killing her, because if Gwang Taek found out that the woman was still alive, their lives could be in danger.
Apparently Ko Sang Chul is an informant sent by the police to infiltrate a drug trafficking gang. He is tasked with tracking the movements of Goliath, an internet drug dealer. Unfortunately, his cover is revealed and Sang Chul dies at the hands of Gwang Taek.
His spirit is currently in the spirit village and has all the residents including Kim Wook and Pan Seok agitated. People are trying to find him because Sang Chul is considered a danger to other residents.
Sang Chul's soul itself is confused and always finds a way out of the spirit village. However, no matter how he tried to escape, he always returned in front of Captain Kang's convenience store.
Captain Kang tries to restrain Sang Chul by feeding him while waiting for Kim Wook to arrive. Not long after, Kim Wook arrives and they fight.
Sang Chul, who was successfully paralyzed, eventually discovered that he was dead. While continuing to cry, she told Kim Wook about Se Young's whereabouts. Sang Chul purposely hid Se Young at his residence to protect both of them.
Kim Wook immediately reported this to Detective Shin and Se Young was saved. After the search for Se Young, Kim Wook and Pan Seok had to go back to deal with the missing people.
This time what's missing is Alice, a small child living in a spirit village that just arrived some time ago. Kim Wook finds Alice crying on a mysterious large boat in the middle of the forest.
Kim Wook and Pan Seok secretly suspect Captain Kang has something to do with the ship, especially after hearing the story of the captain's past inseparably attached to the boat and the sea.
Meanwhile, Detective Shin continues to investigate the disappearance of Sang Chul that brought along Gwang Taek and Goliath.
Based on information from Se Young, that night he was asked to handle a drunk customer. There is a mysterious man wearing a mask. The mask was identified by police as Goliath's.
Kim Wook himself participated in the agency group investigation. He follows them and runs into the same guy that Se Young mentioned. Once again the man dropped the Goliath mask he was wearing.
What surprised Kim Wook was Il Yong's confession that the man was the one who killed him. Il Yong further admitted that throughout his life he was also a murderer, just like that man.
Another spirit village appears and new characters appear
Missing: The Other Side (2020) first season leaves questions about the continuation of Kim Wook and Pan Seok's story after meeting their loved ones again and the disappearance of Duon village.
In the first two episodes of Missing: The Other Side Season 2 (2022), there are several flashbacks to the events that made Kim Wook and Pan Seok unforgettable. The scene where Kim Wook met his mother and Pan Seok's daughter's body was finally found.
So that scene can more or less bring back memories of the emotional ending of the first season, especially when the two friends are informed that they can no longer see the village of Duon or the spirits. again.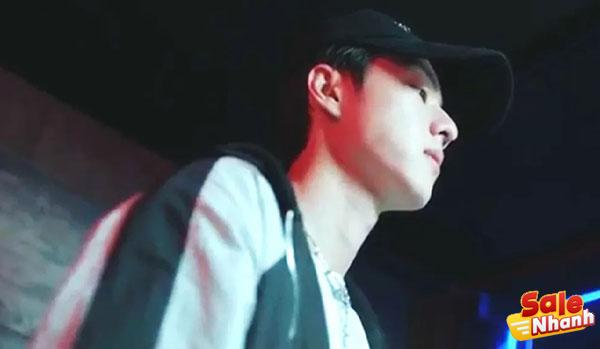 Now! In this second season, they may mysteriously meet the ghost village again. The spirit village this time is bigger than before, with most of the inhabitants being children.
You will meet another new "Thomas", this time played by senior actress Lee Jung Eun. With all the difference, Kim Wook and Pan Seok are ready to start a new adventure!
Still Raising the Poverty Problem of the Missing
From the first two episodes, the plot of Missing: The Other Side Season 2 (2022) still revolves around the story of the unfortunate people missing.
Kim Wook and Pan Seok are busy searching for missing people again, which results in finding bodies that haven't been found, a job that doesn't make any money, at least that's one of the conversations they have. said.
After two years of not being able to see any ghosts, Kim Wook and Pan Seok seem to have entered their new spirit village, this time in an abandoned building. Unlike the first part, in the second part, they receive the support and trust from detectives Shin and Lee Joong Ah.
Up until episode two, there seemed to be another mystery trying to squeeze in to add to the curiosity. You can see that through the images of Il Yong and Captain Kang, who are present as new characters. The two look suspicious because they keep it a secret from Kim Wook and Pan Seok.
Kim Wook Have Children?
Kim Wook and Pan Seok's ability to enter and exit the spirit village was used by Captain Kang in episode three. However, the arrival of newcomers in the village is not good news as there is a body out there that has yet to be found.
The cooperation between Kim Wook, Pan Seok and Detective Shin becomes even stronger after connecting with Captain Kang and Ilyong. They can get information directly from spirits.
Wook's efforts to keep the spirit going smoothly, but in episode 4, Wook received a surprise that surprised you as the audience.
From the first season to the previous two episodes, there isn't much of a background story about Wook, except for his mother. Kim Wook has never been known to have female friends with the exception of Jong A, who is considered his younger sister.
So this part is quite confusing and seems abrupt, especially since there are no flashbacks that show Kim Wook's closeness to Bo Ra's missing mother. This addition to the plot is as confusing as Il Yong's enigmatic character in the first place.
Scenes about Il Yong's background remained unclear until this fourth episode; nor is it as obvious as Wook's status as Bo Ra's father.
Writing is not as neat as part one
The progress of Missing: The Other Side 2 (2022) until episode 4 does not seem to be very neat compared to the first season. Changing each scene feels awkward and startling. When our attention is not fully attached to the first scene, the second scene is raised.
The scriptwriter seems to be trying to come up with a puzzle, but it doesn't make me curious but rather confusing, especially Il Yong's puzzle and his past may be related to the character. new villain in this movie.
Se Young is found and Il Yong's past begins to be revealed
Kim Wook's search for Bo Ra's mother, who was reported missing, ended with a relief as Se Young was found alive. He was able to survive thanks to the cooperation of many parties, including the kidnapper who turned out to be an undercover cop.
Episodes 5 and 6 have a few surprises, in addition to the fact that Se Young's kidnapper is a police officer, Il Yong's past is also revealed making Kim Wook suspicious.
Since a few episodes ago, Il Yong was seen frequently walking around the agency group. That's why he knew about the kidnapping of Se Young and the woman in the wedding dress.
However, explanations about Il Yong's connection to the group only began to be revealed at the end of episode six. The shock of Il Yong's past, a murderer while alive, seems to have affected his relationship with Kim Wook.
However, to what extent does it affect? Did Kim Wook not want to do anything with Il Yong anymore or would he not want to help find Il Yong's body? Or was Kim Wook really emotional when he revealed Il Yong's death? All the answers will be waiting for us in the upcoming episodes!
Salenhanh – Product review blog
Address: 115 Nguyen Van Qua, Tan Hung Thuan Ward, District 12, Ho Chi Minh City
Website:  https://salenhanh.com/en
Mail: Salenhanh.com@gmail.com
#salenhanh #Reviewsalenhanh