Mindcage is a mystery horror film directed by Mauro Borrelli. The attraction of this film, of course, will be played by such famous actors as John Malkovich, Martin Lawrence, Melissa Roxburgh. The film will be shown in cinemas later this year.
Filming takes place in Springdale, Arkansas and Fayetteville, Arkansas in August 2021. This is Lawrence's film with no humor throughout. With a duration of 96 minutes, this film is eagerly awaited by the end of 2022 on the XXI network.
Mindcage movie synopsis (2022)
Veteran detective Jake Doyle (Martin Lawrence) enters the scene of a strange murder at a church. A woman has been murdered and sculpted into a statue in a splendid costume. He's annoyed that the rookie homicide unit officer, Mary Kelly (Melissa Roxburgh), has begun investigating him.
Mary learns that the crime reflects the gruesome work of a notorious serial killer in prison. Jake had previously arrested "The Artist" (John Malkovich) 5 years ago at great personal expense.
The second victim found the next day raised many more questions. Other prostitutes met the same grim fate. The killer "Copycat" recreates The Artist's murder with absolute precision.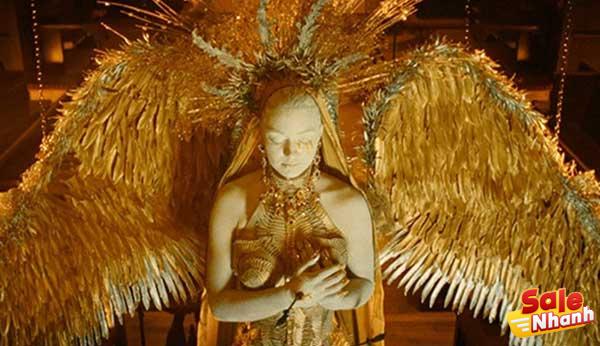 The complexity of the crime and the lack of evidence hinder law enforcement. Mary makes a bold proposal to enlist the help of The Artist. Jake thought it was a bad idea.
Two weeks before his execution, the Long-Haired Artist requested that his sentence be reduced to life in prison for support. He will only talk to the fresh-faced Mary and wants to get his painting supply back as part of the deal.
As Jake continues to struggle after his first encounter with The Artist, Mary falls for a calculated psychopath. He must involve her more as the impostor increases his victimization.
Mindcage movie review
An old story read by fans of the hitman series
'Mindcage' blends serial killer clichés into a boring thriller that wants to keep audiences tense. 'Mindcage' echoes The Silence of the Lambs with a supernatural story with a religious theme. Director Mauro Borrelli knows how to create creepy religious images.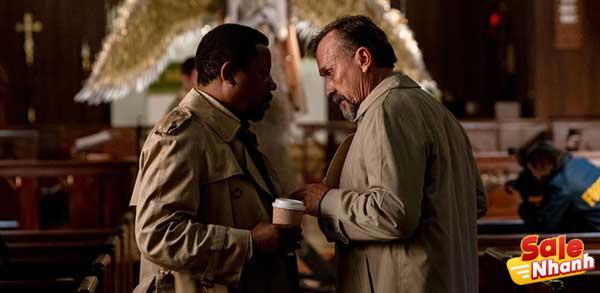 Until the second half, this movie will show all that we think and expect. The plot is predictable from the start when Detective Jake shows up. Assisted by Detective Mary, who has a plot trauma we've never heard of before, but we don't immediately connect it to the larger story.
Hiding behind the name Copycat
Jake has unresolved issues with The Artist regarding the death of a partner he witnessed. However, this may be due to Lawrence's performance, he seems to have trouble playing serious characters and often appears to lack his depth and element. Everything ends up being just a mystery Copycat continues to connect because of The Artist-like murderous style.
Unfortunately, Mindcage's character couldn't make it to the end of the movie. Copycat's identity was kept secret until the very last minute, and what we see about him is of little interest. And Malkovich is an extraordinary Flat Artist.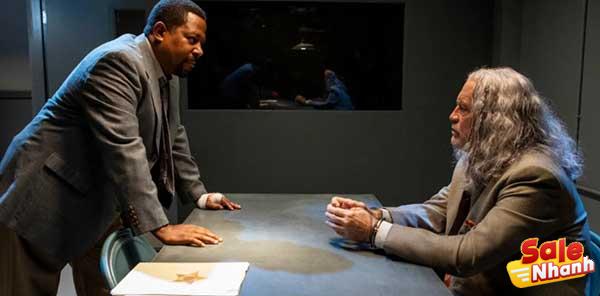 Given that his character is a religion-obsessed serial killer, there are plenty of opportunities for him to threaten him or seduce him. Nor did he, leaving a void where there should have been a strong enemy.
Waste of veteran talent
It's a pity that Hollywood's veteran actors do not show all their talents in each seemingly alone role. All the players are done to the rhythm without any of the character denseness that makes an impression. Although this battle is led by a persistent female detective, the continuity of the big case feels very bland until the end of the fight.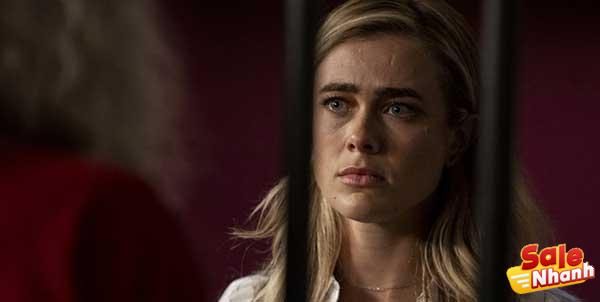 There is absolutely no connection between Melissa Roxburgh vs Martin Lawrence and the rest of the cast. It destroys any enthusiasm to follow this serial killer hunt. There's no magic in his acting, we're invited to hunt down murderers with characters that have no curiosity.
Conclusion about Mindcage
The dark appearance of mysterious murders cannot support a story made religiously by referring to angels and their surroundings. Jake's role is in contrast to The Artist, which makes the main character Mary's performance superfluous, and it doesn't work. Tired plot to a predictable ending. A crude, mysterious treatment of serial killers, to no avail hiding behind the name Copycat.
Salenhanh – Product review blog
Address: 115 Nguyen Van Qua, Tan Hung Thuan Ward, District 12, Ho Chi Minh City
Website: https://salenhanh.com/en
Mail: Salenhanh.com@gmail.com
#salenhanh #Reviewsalenhanh