The world of cinema from the land of Ginseng, Korea, returns with the latest horror film to be released on April 15, 2022 in cinemas across the country titled ' Midnight ' ( Cry for help). at midnight ). Under the direction of director and screenwriter Kwon Oh-seung, the film 'Midnight' successfully shows the extreme tension in a serial murder case, with breathtaking suspense.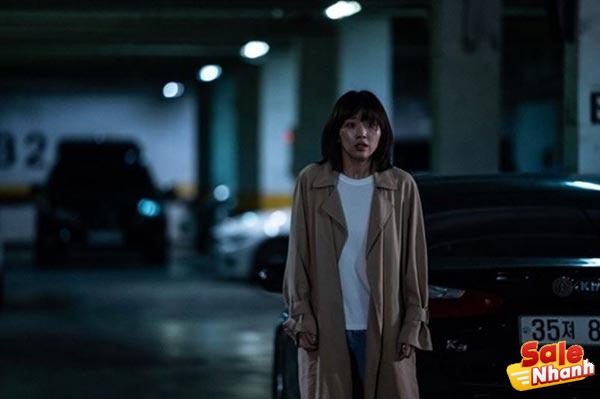 With the participation of a series of famous Korean actors such as Wi Ha-joon, Jin Ki-joo, Kim Hye-yoon, Gil Hae-yeon and Park Hoon, the movie Midnight tells tells the story of a deaf girl named Kyung-mi (Jin Ki-joo).) who has to go through a "deadly hide-and-seek game" with a serial killer and psychopath who is always on the move. at midnight, Do-shik (Wi Ha-joon).
Synopsis of the movie The Midnight Call for Help – Midnight
The story begins when Kyung-mi, a deaf girl who works as a customer service worker in the sign language department, is on her way home from attending a dinner with her client. After picking up her deaf mother from work, Kyung-mi sets out to find a place to park her car in a public parking building, leaving her (Gil Hae-yeon) alone on a dimly-lit street .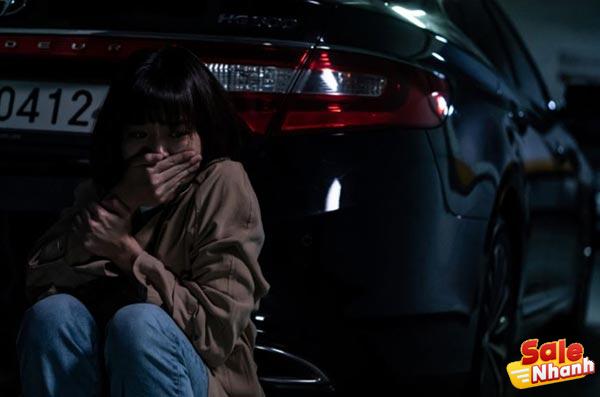 Watching from inside a camouflaged black car in the dark, cold-blooded psychopath Do-shik tracks Kyung-mi's mother from afar and intends to kill her. But just as Do-shik is about to act, he encounters a beautiful young woman on her way home from a blind date, Eun So-jung (Kim Hye-yoon).
After pondering for a while, Do-shik shifts the assassination target to So-jung and stabs the poor girl in a dark alley. But who would have thought that as it turned out, Kyung-mi had accidentally witnessed the fateful event.
Do-shik, realizing that he was discovered during the crime, immediately returns to chase Kyung-mi to kill and silence the only witness who knows about his crime. Kyung-mi reluctantly joins this deadly chase and thinks of any way to escape Do-shik, the cold, ruthless killer.
Review of the movie Midnight
This movie brings a real disappointment when the main character is a deaf person. She faces a serial killer who is healthy, cunning, and smart in action. There is a sense of tension when the audience is shown a scene where Do-shik is ready to kill Kyung-mi, but the girl cannot realize it because of her hearing loss.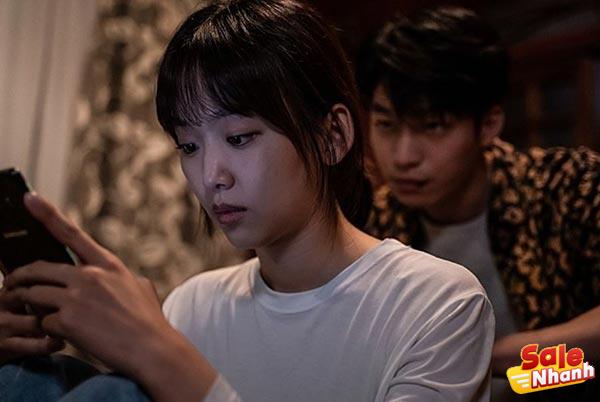 (Source: Salenhanh review)
Also, in the experience of most deaf people, Kyung-mi and her mother have limited speech abilities. The condition that ordinary people who have never used sign language have difficulty communicating with Kyung-mi and her mother, of course, will make anyone watching feel stuck and sympathetic for what she has to do. experience
Music with a fast tempo, increasing and then suddenly disappearing creates a tense mood and atmosphere for this movie, especially during the chase scene between Kyung-mi and Do-shik. However, there are times when the scenes don't use music, like when Kyung-mi is hiding.
In particular, the absence of music does not make the scene empty. In fact, this is an added value because it makes the audience hold their breath as well, as if they were evading Do-shik's pursuit.
The shooting technique used in most of the scenes in this film is hand-held camera technique. With the result that the image oscillates and moves dynamically following the marked object, this technique has the advantage of depicting a more realistic situation. This technique is obviously very useful to describe and convey the panic of the characters in the movie 'Midnight – Midnight's cry for help' to the audience. In addition, the camera often takes close-ups to record the players' faces and reactions more clearly.
Meanwhile, in terms of acting, the actor who plays Do-shik, Wi Ha-joon, deserves praise for his expertise in playing a psychotic character who is smart and good at acting. The actor who is famous for his role in the Korean horror film 'Gonjiam: Haunted Asylum' (2018) has successfully captured the audience's emotions with his intelligence when transforming into a sheep in wolf's clothing. .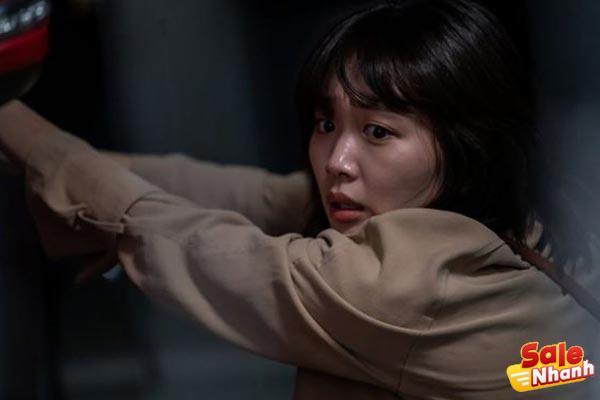 In addition, the mother-daughter relationship in the film is also clearly depicted, making viewers feel touched and pity for the situation of the mother and daughter. The mother is determined to find her child despite knowing what danger she will be in, the son is always worried for his mother's safety even though he is under pressure himself.
However, there are times when Kyung-mi's character looks too innocent in dealing with the issues raised to become the weak side of this film. Usually Kyung-mi's character ignores the anxiety and bad feeling her mother felt when she first met Do-shik.
She repeatedly reassures her mother that it's just her feelings and that Do-shik isn't used to seeing them talk in sign language that makes her feel insecure.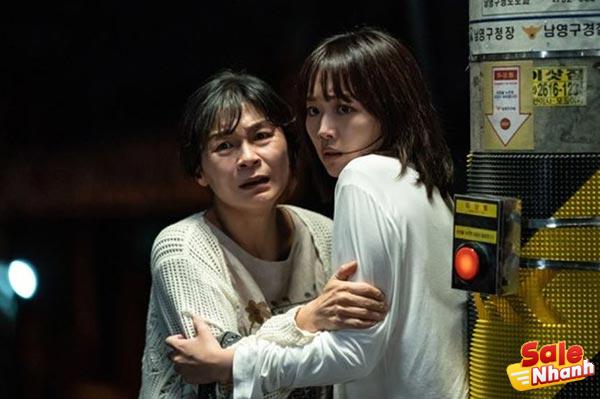 In addition, the police assigned to handle and investigate this case seem hasty in their actions. There are almost no significant changes when the police role is included in the story.
The police were too negligent in performing their duties, from ignoring Kyung-mi's concerns to driving her mother and daughter home without a guard despite knowing that they were the only witnesses who knew about the case. The police did not seem to think about the possibility that the mother and child could be the next murder target.
Trailer of the movie Crying for help in the middle of the night
In general, the movie 'Midnight' is very attractive and the right kind of movie that Salenhanh movie review likes the most. For movie fans who want to be invited to join the endless suspenseful Do-shik and Kyung-mi chase, this movie could be an option to fill your spare time.