Kat Valdez plans her wedding at a concert stage, which ends unexpectedly when she chooses a foreign man as her husband to replace her lover caught cheating on her.
Knowing each other's worlds apart, they entered into a real romance. Will all of this have a happy ending?
Marry Me is a romantic comedy film by Kat Coiro that was released by Universal Pictures on February 11, 2022. Starring Jennifer Lopez and Owen Wilson in their typical characters, the film's schedule has already changed. postponed several times due to the Covid-19 pandemic.
Thật khó để có được động lực phù hợp, bởi vì một trong những bài hát từ nhạc phim đã có thể được nghe từ tháng 9 năm 2020 năm ngoái, bộ phim này cũng mang màu sắc của Ngày lễ tình nhân vào năm 2022.
Bộ phim này có mang lại cảm giác lãng mạn mà chúng ta mong đợi không? Hãy xem bài đánh giá sau về bộ phim, được phát hành trực tiếp tại Mỹ bằng cách phát trực tuyến trên nền tảng Peacock .
Summary of the movie Mary me
Release year 2022
Genre Comedy , Music , Romance
Produce Kung Fu Monkey Productions , Nuyorican Productions , Universal Pictures
Director Kat Coiro
Cast Jennifer Lopez Sarah Silverman Owen Wilson Utkarsh Ambudkar Brady Noon
Kat Valdez, a music superstar, has been a popular topic of conversation since planning her wedding at her concert to be streamed with her future husband, Bastian.
But just as they were about to sing their supposed wedding song, "Marry Me," Kat received word that Bastian was having an affair with his assistant.
Frustrated and heartbroken, Kat acted spontaneously by pointing to one of the spectators carrying a "Marry Me" sign, Charlie Gilbert, a widowed math teacher, as her husband.
Despite the doubts, Charlie still walked up to the stage and spoke immediately of the wedding ceremony. The media immediately covered this incident massively.
The next day, Charlie was taught by Colin, Kat's manager, how they work and how to deal with the public and the media.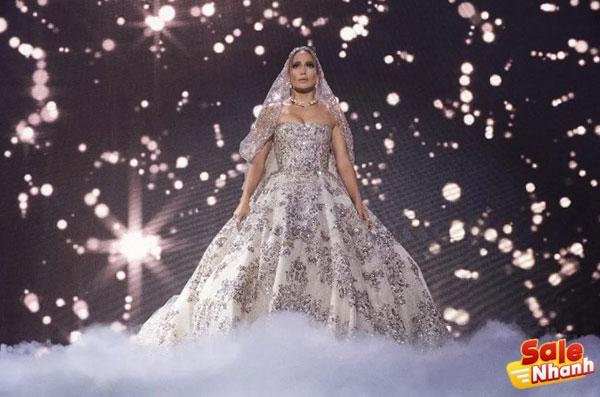 Everything is based on the wishes of Kat, who doesn't want her to be seen as inconsiderate if she decides to call off the engagement immediately. Charlie also thought he didn't want to break Kat's heart too deeply.
Kat's team then adapts Charlie's teaching schedule to Kat's activities so that they can attend a number of events and stay on social media together. As they spend more time together, Kat and Charlie begin to understand each other.
Not only was Charlie invited into Kat's world, Kat then tried to get acquainted with Charlie's world as a math teacher, one of which was by taking classes when Charlie taught at the club. math department and meet Lou, Charlie's daughter.
In fact, Charlie later invited Kat to the school dance, where Kat contributed a song impromptu.
Charlie and Kat then started walking as a couple. In contrast, Charlie challenges Kat to do all the work herself, without the help of assistants.
Charlie was asked by Kat to be more active on social media, then supported by his students by creating social media accounts and personal websites.
Their togetherness was interrupted by the return of Bastian, who reported that their song, "Marry Me," was nominated for a Grammy.
Kat and Bastian had to work together again to bring the song back to the stage. Although Charlie is happy with Kat's success, there is actually fear and sadness in his heart.
After Kat and Bastian's great performance, Charlie goes to Kat's little party and says he doesn't feel he fits into Kat's world and leaves her.
In solitude, Kat continued to work and produced a hit single called "On My Way", which Jimmy Fallon attributed to Bastian. But Kat denies it and begins to realize the true meaning of love.
What does Kat have to do to get Charlie's heart back? Even though you have already guessed the answer, you still have to watch this romantic movie to the end, yes!
Mary me movie review
The plot Theo Rom-Com Formula Formula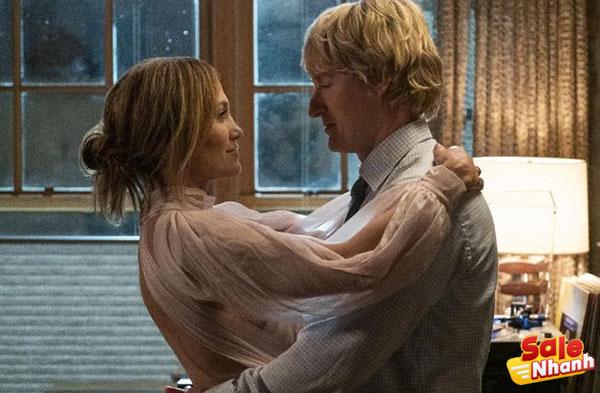 For those who love the romantic comedy genre, especially with the standard plot, it will certainly be easy for us to read, understand and guess the direction of the movie Marry Me.
The plot of this film follows a commonly used formula, such as a sweet and unexpected meeting, a closeness that sparks romance, a little misunderstanding closed by the pursuit love.
If you've seen the movie Notting Hill (1999), the theme of this 1 hour 52 minute film is almost the same. The premise of a superstar falling in love with an ordinary man by chance, seems to repeat the same story with different treatment.
Although this movie is an adaptation of the web comic turned visual novel by Bobby Crosby. The story moves smoothly and there are sweet moments throughout the film.
Although there are things that sound ridiculous, like learning to concentrate on math by dancing, all of that is done lightly just to entertain us so that it seems natural.
Interesting story between Jennifer Lopez and Owen Wilson
Many of the sweet scenes in this movie all take place thanks to the smooth chemistry of Jennifer Lopez and Owen Wilson. It doesn't matter that these two main characters are in their 50s playing characters in their 30s when we see them on screen.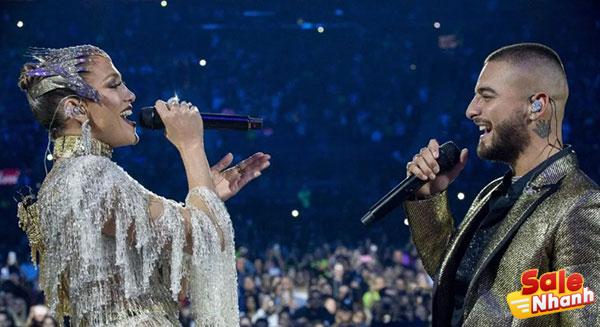 Neither Jennifer Lopez nor Owen Wilson seem to have aged since their childhood.
Because they are at an adult age, the love story in this movie with nothing special cinematic quality seems mature, as can be seen in their way of thinking and acting as caring people, omen. calm and understand your partner better than yourself.
This is also a testament to the reliability of John Rogers, Tami Sagher and Harper Dill in staging romantic scenarios.
Music full of love songs
Seeing Kat's character, it doesn't seem like Jennifer Lopez bothers to explore her character, because she seems to be playing herself, namely a humble superstar and willing to blend in with anyone. who, like the lingo she always attached to herself," Jenny from Block. "
So it's easy for us to drift into the life that Kat lived. Kat's life, always covered up by her team for publication on social media or only posted on the bank for later broadcast, makes her less like a person but more like a product.
The use of social media in this film pretty much only shows the positive side, such as to share positive thoughts, as Charlie did on his Instagram account.
Same goes for Owen Wilson, who plays a role as typical as he has delivered in many of his films to date. Ordinary people, caring and unselfish, easy going, little jokes but petty, are the characters that became Owen Wilson's comfort zone.
And the combination of them is really ravishing. Of course, with a vocalist as the main character, this movie is filled with good songs of the Latin dance-pop genre.
The first single released in September 2020 was "Pa Ti", a duet song by Jennifer Lopez and Maluma, the Colombian singer who plays Bastian. The song topped the Latin chart on the US Billboard.
The second single, "On My Way", was released in November 2021, peaking at number 26 on the Billboard America Adult Top 40 chart.
And to accompany the film's release, the third single was also released as the title track and the film's title was Marry Me. The mood of these songs makes us want to sway to the beat of the music.
The plot of Marry Me flows smoothly, although it seems absurd and ridiculous at times, plus the chemistry between Jennifer Lopez and Owen Wilson with the impression of thoughtful love, makes this romantic comedy This side became the norm. the genre's formula is quite watchable.
Especially for the big fans of Jennifer Lopez who want to see her idol act and sing. You will not be disappointed with its performance this time. So no need to wait any longer, watch the movie now!
Salenhanh – Product review blog
Address: 115 Nguyen Van Qua, Tan Hung Thuan Ward, District 12, Ho Chi Minh City
Website: https://salenhanh.com/en
Mail: Salenhanh.com@gmail.com
#salenhanh #Reviewsalenhanh