It's time to see the action of Mr. Bean aka Rowan Atkinson is back with his signature comedy. Netflix this time released Man vs. Bee is a series written by Rowan Atkinson, written by William Davies and directed by David Kerr, a nine-episode series that will premiere on Netflix on June 24, 2022.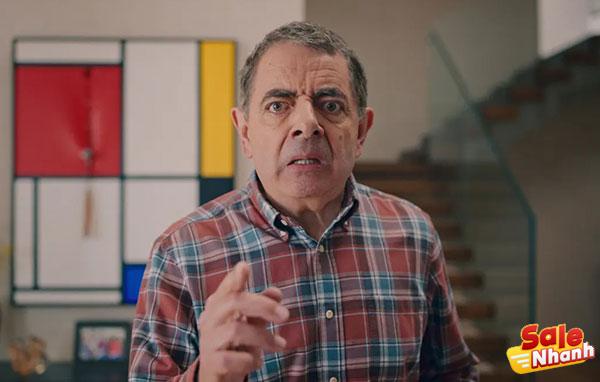 In the film, Rowan Atkinson's role is less fortunate than his old characters. Originally this project was more of a series, but as time went on, Netflix reduced it to a 10-episode series, but ended up with only 9 episodes left upon release. The series was shot over 12 weeks at Bovingdon Studios, Hertfordshire. Shooting was not done at the original home due to concerns of the home owner due to the covid pandemic.
If you are a fan of Mr. Bean and looking for his next interesting movie, Man vs. Bee sure blanket is a better choice. Let 's take a look at the content of this movie with Salenhanh Movie !
Trailer film Man vs. Bee
Synopsis of the movie Man vs. Bee
Tervor Bingley (Rowan Atkinson) is appointed housekeeper or housekeeper. Trevor is assigned to look after the house of Nina Kolstad-Bergenbatten (Jing Lusi) and her husband Christian Kolstad-Bergenbatten (Julian Rhind-Tutt).
His house is very luxurious and sophisticated. All are strictly secured with high technology in most existing equipment and rooms. Even Trevor had to read the manual, to memorize all the security mechanisms of the house.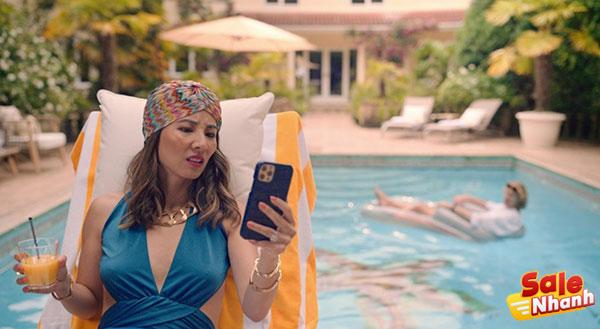 But while on duty to guard the house, a bee enters the house and continues to annoy Trevor. While taking care of the house, Trevor also has to take care of his owner's pet dog named Cupcake.
This complexity keeps Trevor out of focus and the inherently simple household chores with the help of technology in a luxury home make everything very chaotic. Trevor, who is constantly bothered by the presence of a bee, continues to find ways to expel the small animal from the house but things become more and more "complicated".
Review of the movie Man vs. Bee
Small problems become big problems
Trevor is tasked with managing a luxury home with all the flair of home furnishings and security systems. Although all was warned from the beginning of the owner of the house, the carelessness of the character Trevor seen from the beginning became the beginning of an unfathomable disaster.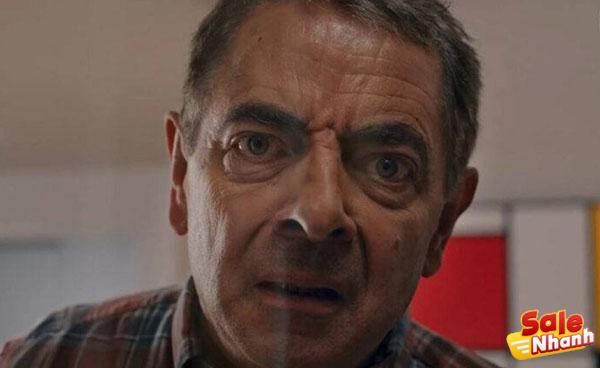 Since Trevor's arrival, annoying bees have surrounded him for unknown reasons. Housekeeping and cleaning activities, in addition to taking care of the owner's pet dog, seem very easy to do but become complicated because of the presence of the bee. Maybe the buzzing of bees kept Trevor from focusing on his activities, which wasn't so much. He was not even seen washing clothes or kitchen utensils when this series lasted for 9 episodes.
Activities such as staying in a normal house, waking up for breakfast should be very ordinary. All the action that drives away bees, will make us excited and want to help Trevor. Trevor's idea of ​​banishing bees is beyond the confines of our minds, it seems outrageous, but that's the entertaining side presented.
Why do bees keep bothering?
Finally, Trevor himself figured out why the bees kept bothering him, and didn't forget a more precise way to drive the bees away. Bees live in colonies, very rarely bees live and perform activities alone.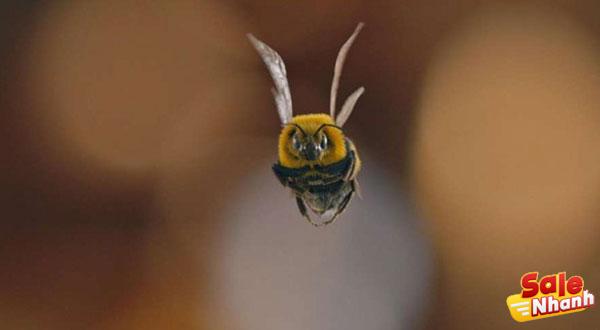 Trevor discovers that the bee is lonely and wants to continue to be around creatures at a certain temperature with no intention of disturbing him. What touches the heart doesn't make Trevor feel sorry for the bee. Trevor chooses a more brutal way to repel the bees until the war is over.
Well-discovered luxury home
A kind of sitcom that uses the same setting and just that, 'Man vs. Bee' explores in great detail the entire gorgeous home with expensive, modern tech details, which makes every disaster that Trevor causes feel all the more tangible and full of humor.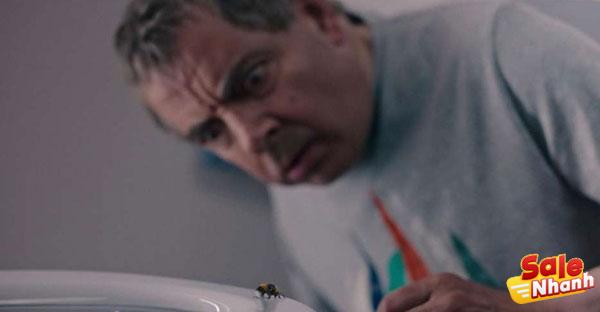 From a clean kitchen to a dirty kitchen, even the room where he rests, the maid's room can be a funny gimmick. You won't realize that this location is not an actual home, but a set that was conceived in such a way.
Typical Rowan Atkinson Comedy
Who doesn't know the comedy Mr Bean from 1992, even into the 2000s, Rowan Atkinson's speechless comedy continues to be loved by audiences on television screens.
All of Trevor's actions, played by Rowan Atkinson, are reminiscent of his signature comedy in the Mr Bean series. It started with something iconic destroying paintings and antiques, then he tried to fix it even though it didn't look very good.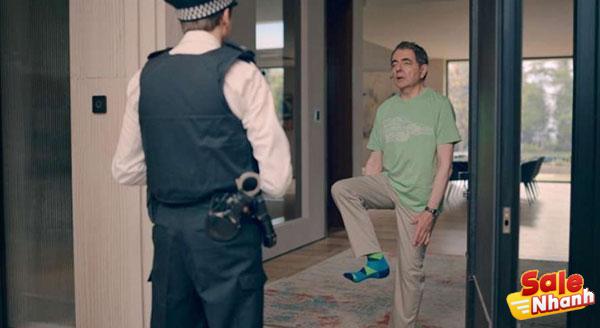 In this series, in the early episodes, damage caused by Trevor goes directly to the pieces of art belonging to the Kolstad-Bergenbatten couple. Not only art objects, the legendary Jaguar car also became a victim.
Here, excitement is added as he has to take care of Cupcake the dog but the pets don't seem to be too upset, even Trevor takes Cupcake to the vet hospital and takes care of him. very attentive. But again, it was he who messed things up.
Unexpected plot
If you look at the sad initial premise, Trevor should have been sued for this long for damages caused by driving the bees away. His defense is also full of annoying bees. Who believes in destroying expensive things under the pretext of warding off bees? However, yes, that's the innocent side of Rowan Atkinson's role.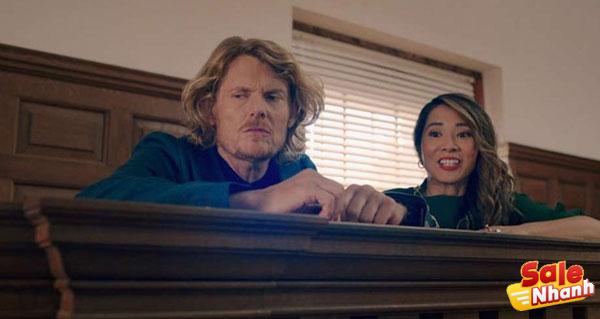 Trevor's family background makes him work hard, which will make us understand that he wants to do his job to the fullest. The slightest disturbance he will fight. The paradox is that the thief in the house who was supposed to be responsible walked away ridiculously.
Expensive art pieces have been replaced making them no longer look like their original appearance, making it very confusing for thieves to get these items. Rowan Atkinson's lucky sign appears here.
Even with the original premise where he was asked to be a boomerang for the home owner. Strange but true, the inevitable luck with what we see is so brutal, entire houses are destroyed and even burned.
Conclusion about the content of the movie Man vs. Bee
Rowan Atkinson's comedic gimmicks and body shape are the locomotives of the series that caused a stir. Every activity that should have been easy just to take care of a luxury home with all its flair, turned into chaos because it warded off a bee.
A bee that has become a source of chaos continues to jam until the end of the game. Our emotions are agitated, because Trevor's way of banishing is so unconventional and it tends to be overdone. Our energy was used up seeing the silence of the bee warding off.
The main plot of the series is not about the man fighting the bee. But how did Trevor get out of the chaos created with a rather strange plot twist, but it's all interrelated, and it's a relief that Trevor's innocent character has escaped. from severe punishment.
Salenhanh – Product review blog

Address: 115 Nguyen Van Qua, Tan Hung Thuan Ward, District 12, Ho Chi Minh City

Website: https://salenhanh.com/en
Mail: Salenhanh.com@gmail.com
#salenhanh #Reviewsalenhanh