The romantic relationship between a film director and his girlfriend is tested after they return home from the premiere of his film and await reviews from critics. Malcolm & Marie is a Netflix original series with only John David Washington and Zendaya directed by Sam Levinson, in which the three of them also serve as producers of this series released on February 5, 2021. .
Malcolm & Marie is the first Hollywood film written and produced during the COVID-19 pandemic in the US. Even the filming location was kept secret during the production process, so it didn't cause much news. But then it was discovered that the movie was shooting on California's Carmel-by-the-Sea coast.
This film is shown in colorless, aka black and white, which immediately creates a sense of gloom and gloom. How does this simple movie perform? Check out our review below.
Summary of the movie Malcolm & Marie
Release year 2021
Genres Black and White , Drama , Romance
Produce Little Lamb , The Rational Bunch
Director Sam Levinson
John David Washington Cast
Malcolm, a film director, has just returned from the premiere of his latest movie with his girlfriend, Marie. While he was dancing alone, Marie made him a meal. Malcolm saw Marie's angry expression, but Marie tried to hide it and wanted to discuss it the next day.
But Malcolm insisted on knowing, and Marie vented her frustration at the event they had just attended, especially because Malcolm hadn't mentioned Marie's name in his "thank you" while on the podium. Marie feels that the film's success is based on the story of her life that Malcolm put together in the screenplay and film.
But Malcolm was equally vehemently opposed. He opens up all of his past experiences with a number of women whose stories they share have become the inspiration for the main characters of his films. The debate is widening with increasing levels of emotions. But the tension then subsided after Malcolm read a review of his film from a critic.
Marie provides motivation while Malcolm gets angry as he reads the review and berates the writer who he thinks knows nothing about the world of cinema he is so preoccupied with. However, the reviews are positive. A romantic atmosphere was created again by the positive conversation between the two of them. They even laughed together.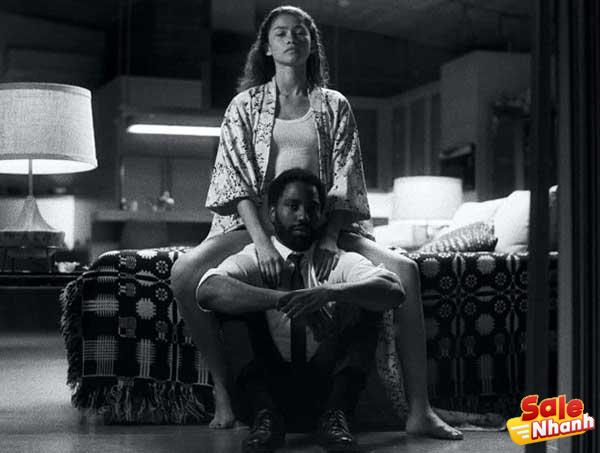 But it didn't last long. After a while, Marie expressed another disappointment, which was about the reason Malcolm did not cast her as the main actress of the film. They used to argue so closely that the debate got heated again, they even shouted at each other and loudly. Then Marie took a kitchen knife and started acting strange, psychotic.
Of course Malcolm was shocked and stressed when Marie told him things Malcolm didn't know about him. As Malcolm grew increasingly frightened, Marie put an end to her behavior which turned out to be just an act to show off her acting skills. Malcolm later apologized and vented his feelings. And the feelings will fade as they accept each other.
Reviews of Malcolm & Marie
Simple but full of meaning
Malcolm & Marie is a simple movie. As the title implies, the cast consists of only two people who both get an equal amount of time to show off their acting. The location is only in one place, namely in a luxury house with modern interiors with a large yard. The time setting also matches the duration of the movie.
While it may seem minimalist, a movie like this requires a solid script and the acting prowess of the stars. And fortunately, John David Washington and Zendaya had a good performance. As for the script itself, for the first 30 minutes we're going to be very dependent on what they show through a very quick and difficult argument.
But unfortunately the problem shown doesn't actually move from there, it just rotates and expands to go back to the original topic. Meanwhile, we certainly expect the emotional climax between them to be on an undisclosed topic that brings the boiling point of the debate to the maximum. But that's not what happened.
Full monologue
The movie with only two actors reminds us of the Before trilogy with Ethan Hawke and Julie Delpy. Inevitably, Malcolm & Marie, despite its different themes, will inevitably be compared to the three films. The setting of a story like this requires a lot of material to be taken for dialogue and dialogue throughout the length of the film, including the main theme between them, of course.
Because this movie is about disappointment, the lines appear more emotional. Marie's feelings of insecurity and vulnerability match Malcolm's selfishness and narcissism. Given the nature of these two, it's bound to be a never-ending problem if both are not satisfied.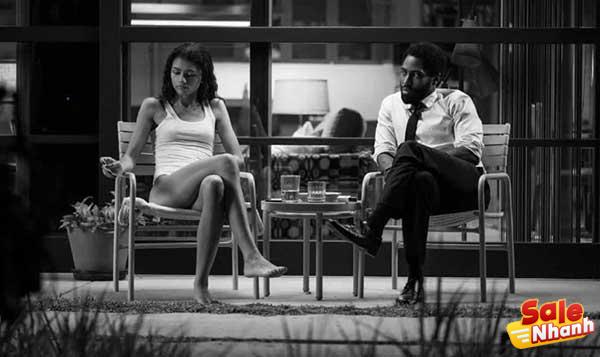 Though seemingly fragile, throughout the film, Marie tries to silence Malcolm several times, but then Malcolm is able to retaliate only to be silenced by Marie again. Malcolm's narcissistic and egotistical nature makes its way into the show by not saying "thank you" to Marie making him always able to reciprocate, albeit many times in sentences that don't make sense.
The quote is later quoted by Marie and used as a weapon to stab Malcolm back, such as the passage where Malcolm tells the women who filled his life before Marie, some of them. became the inspiration for the main character of the previous film. Marie admits that the character is based solely on her appearance.
The code is then shot back to Malcolm, who he thinks is even more insecure than himself, which leaves Malcolm speechless. At least this kind of fluctuating tension has happened five times. The majority of sentences are uttered in a monologue, which is bound to be very long and difficult for us as the general audience.
We were only able to capture the gist of the sentence, which was also aided by the good use of body language and expressions from the two actors, so that we didn't take away the emotion contained in both of them. Movies like this are not liked by all audiences, only those who are patient and can endure the lines that spill out from the characters will survive.
Relations between Washington and Zendaya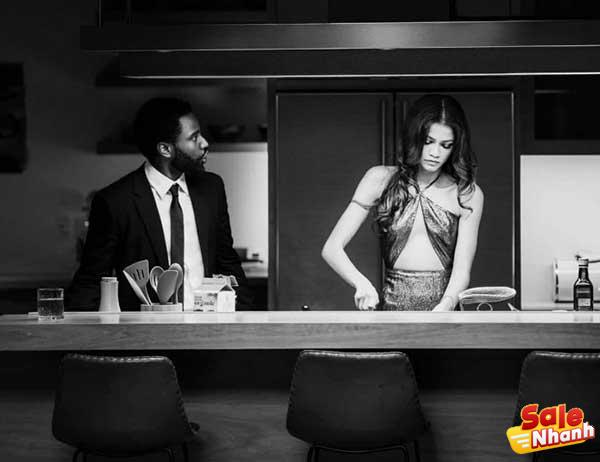 Tend to be boring, this movie wouldn't exist if it weren't for Washington and Zendaya. Both are able to bring their respective characters to life and present a solid chemistry that keeps us bound in a story full of emotions, anger, frustration, high ego, and water. this eye. They can also make us feel it.
Zendaya did a little better as she was able to make us feel what was on Marie's mind while speaking even in silence. Emphasizing the intonation of his voice when he utters a sentence feels natural, both when his emotions are running high or when he is suppressing his emotions so as not to explode. And Washington can compensate by maintaining its selfishness and narcissism.
The most shocking scene is when Marie picks up a knife and acts like a lunatic. Not only Malcolm, even we will be stressed and very nervous, as if this is the last part of this movie that will end tragically. But it turns out it's all about acting, and that's where Zendaya's qualities are demonstrated.
In the end, Malcolm & Marie is an emotional and furious romance with protracted arguments that bring each other down with their own arguments. Unusual for the general audience, but has great acting qualities beyond the flaws of the script after the second half of the film.
This movie looks like a stage play. For those who are not familiar or have not seen it, this movie will surely be very tiring, it will drain our energy and minds and try to understand what they are saying with all the references. about a movie we don't know. But for those who like suspenseful, tense movies, this movie is worth a try.
Salenhanh – Product review blog
Address: 115 Nguyen Van Qua, Tan Hung Thuan Ward, District 12, Ho Chi Minh City
Website: https://salenhanh.com
Mail: Salenhanh.com@gmail.com
#salenhanh #Reviewsalenhanh