Lockwood & Co. is a Netflix original supernatural horror series based on the youth novel of the same name by author Jonathan Stroud. Considering that many readers love the series, it's no wonder Complete Fiction has adapted it into a TV series. A total of five 'Lockwood & Co.' books.
The main character is the upcoming actress of 'Bridgerton', Ruby Stokes. She will play the role of Lucy Carlyle. Ruby will star alongside newcomers, such as Cameron Chapman as Anthony Lockwood and Ali Hadji-Heshmati as George Karim.
The presence of this mystery series will remind us of one of the games that are making headlines recently, 'Wednesday'. Moderately entertaining and spooky make this series enjoyable for anyone. For the shy or those who just want to enjoy the fun of the story, 'Lockwood & Co.' did not disappoint.
Lockwood & Co. movie synopsis. (2023)
In London, the most talented teenage ghost hunters face battle against deadly spirits every night. Among the many adult-run companies, one stands out: a small, independent startup with no commercial obligations or adult supervision called Lockwood & Co.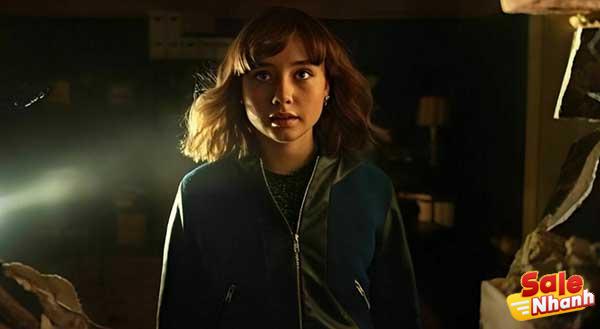 Run by Anthony Lockwood (Cameron Chapman), a rebellious young businessman haunted by his mysterious past, his brilliant yet eccentric partner, George (Ali Hadji-Heshmati), and a young woman A newly arrived girl with extraordinary powers named Lucy (Ruby Stokes), this trio of rebels will unravel a macabre mystery that will change the course of history.
Reviews Lockwood & Co.
Show strong chemical reaction
Although the story focuses on the character Lucy, the series also develops other characters well. The audience is introduced to the character Anthony Lockwood, a talented and versatile young man. Experiencing trauma in the past makes him a cold, mysterious character but cares about those around him. Admittedly, Cameron Chapman's debut in the 'Lockwood & Co.' series. This made a good impression on the audience.
There is also George Karim, Lockwood's friend who is quite mischievous and loves the world of science. He is a character that is also to be relied upon should a case arise. His research skills are essential, as the agency doesn't just deal with minor cases.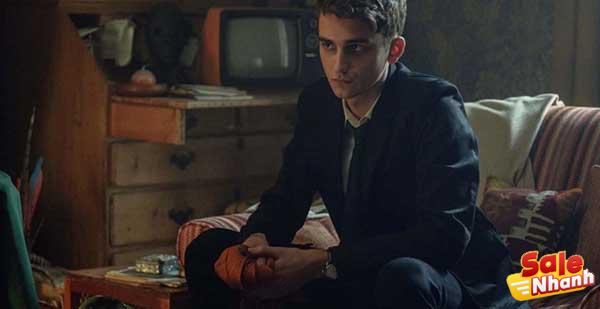 The combination of all three on Portland Row makes the office-cum-residency feel comfortable to look at. That little place can meet their needs; anger, fun, enthusiasm and extraordinary hidden talents.
Of course, when compared to the novel version, this series is still far from perfect. But at least, the director was quite successful in making the audience both angry, happy, scared, and happy to witness their actions and absurdities. The interaction of all three is easy to like.
Interesting story
At first, the story may not be entirely coherent. In episode one, it's still not clear, What's the problem? Who are the ghost bodies? Why does the world change? Over time, the answer will be found.
It seems the series is also based on important sources from the book section. The first part of the first book, The Screaming Staircase. The story is not very long, the characters or the plot is packed quite well. Again, not perfect but not a failure.
Unfortunately, 'Lockwood & Co.' It's too soon to introduce a love story between Lucy and Lockwood. It's also quite different from the novel version, which only sparks romantic feelings around the third book, etc. For fans of romance, that's probably not a problem. However, of course there is much that can be discovered beyond these spices, such as the life and talents of organs that seem to have not been well described.
What to expect from visual effects?
The blue glow, plasma, and rapier screens are a satisfying display. In the midst of this dark and ancient city of London, the three of them perform dangerous stunts. Cemetery, library, dark river, 'Lockwood & Co.' series. Go on adventure around the city.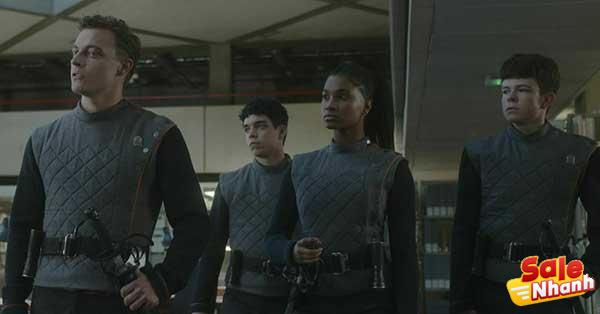 Even so, there are still visual flaws from this series. Seeing ghosts doesn't look scary, but it does seem ridiculous. Instead of fear, their appearance is comforting in a different way.
Conclusion Lockwood & Co.
As a teen mystery-supernatural series, 'Lockwood & Co.' it's good enough and can be enjoyed. The strong chemistry between the characters, the story development getting better and better with each episode, as well as the mysteries full of question marks make us sure to enjoy it.
Across eight episodes, this series presents a full plot. No more no less. While still not perfect, at least 'Lockwood & Co.' can provide entertainment in spare time.
Salenhanh – Product review blog
Address: 115 Nguyen Van Qua, Tan Hung Thuan Ward, District 12, Ho Chi Minh City
Website:  https://salenhanh.com
Mail: Salenhanh.com@gmail.com
#salenhanh #Reviewsalenhanh