The October 2022 PlayStation Plus free game has been announced. These games will be available starting next week, October 4, 2022 to be exact. Here is the list of free PS Plus games for October 2022.
The free October 2022 PlayStation Plus games are available to PS Plus Essential, Extra, and Deluxe/Premium package members. Subscribers will have access to three games.
Free games that will be available include Hot Wheels Unleashed racing, side-scrolling superhero fighter Injustice 2 and the hit FPS game Superhot.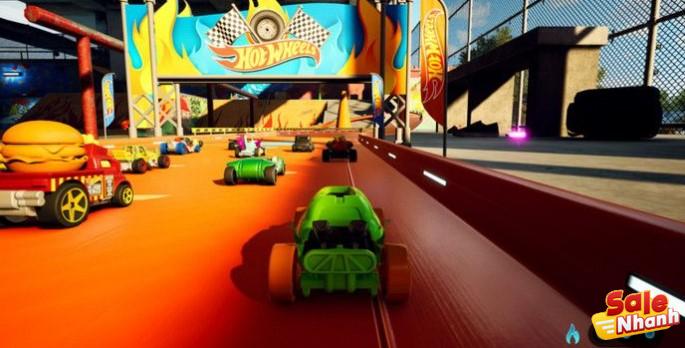 These free PS Plus titles can be added to the PS game library until October 31, 2022. After that, you will be required to register to be able to continue playing them.
Sony confirmed the addition on the PlayStation Blog, saying that PS Plus Extra and Premium/Deluxe subscribers will get the new titles later this month.
Hot Wheels Unleashed
It's time to collect vehicles, build spectacular tracks and unleash your toy car in this video game simulation based on the Hot Wheels "universe".
Players can compete in multiplayer or online multiplayer against other players to come out on top and win spectacular prizes.
After the race, enter crafting mode. You can build miniature courses, featuring loops, special boosters, and obstacles to take down your opponents.
As Telset quoted on Thursday (September 29, 2022), the game Hot Wheels Unleashed will be available for you to play on PlayStation 4 and PlayStation 5.
Injustice 2
The creators of Mortal Kombat return to the DC Universe with a cast of iconic superheroes as they clash in epic scale battles. The sequel is called Injustice 2.
Injustice 2 expands on Superman's frenzied tyrant arc, while adding gameplay enhancements like a gear system that powers special characters and gear.
The main mechanic maintains the perspective of the warriors moving on the sidelines with outstanding special moves. Injustice 2 will be available to play on PlayStation 4.
Super hot
Blurring the line between strategy and pure chaos, Superhot throws you into a polygonal world. In this universe, time moves with your time.
The one-time mechanic will force you to strategize every step along the way. The Superhot game will be available to play on the PlayStation 4 console.
Sony also confirmed that all PlayStation Plus subscribers have until October 3, 2022 to add the AAA racing title Need for Speed ​​Heat etc to the list of free PlayStation Plus games.
Salenhanh – Product review blog

Address: 115 Nguyen Van Qua, Tan Hung Thuan Ward, District 12, Ho Chi Minh City

Website: https://salenhanh.com
Mail: Salenhanh.com@gmail.com
#salenhanh #Reviewsalenhanh