How does it feel to suddenly lose someone you love in public? Of course, the loss this time wasn't by accident or anything but actually disappeared without a trace.
This is how Gerard Butler, who plays Will in the movie Last Seen Alive. Co-starring Jaimie Alexander or Lisa, Will plays a husband searching for his wife, Lisa, who suddenly disappears.
Last Seen Alive (2022) is an action, mystery film, aired on Netflix and directed by Brian Goodman. He has also directed several other films such as What Does Not Kill You (2008) and Black Butterfly (2017).
If you are curious about how fascinating the action thriller starring Gerard Butler is, let's check out the following Last Seen Alive movie review!
Last Seen Alive movie synopsis
Release year 2022

Genre Action , Horror

Producer G-BASE , Marc Frydman Productions , Perfection Hunter Productions , Voltage Pictures

Director Brian Goodman

Cast: Gerard Butler Jaimie Alexander Russell Hornsby
Last Seen Alive tells the story of a couple who are on their way to the house of the parents-in-law, Lisa Spann (Jaimie Alexander). Their relationship was not very good, so Lisa decided to stay at her biological parents' house first.
However, Will Spann (Gerard Butler), who brought his wife, still hopes that later on, their marriage relationship can return to good. Will doesn't want a divorce, while Lisa seems to want a divorce.
As they neared Lisa's parents' house, Will intends to fill up at the nearest gas station. While Will was refueling, Lisa stopped by the small market to buy mineral water. This is the beginning of the story of this movie.
Lisa did not return to their car after buying mineral water from the mini market. Will started to panic when he entered the convenience store and Lisa wasn't there. He started searching from the toilet, asking people around to Oscar (Micahel Irby), the cashier of the convenience store, but no one saw Lisa.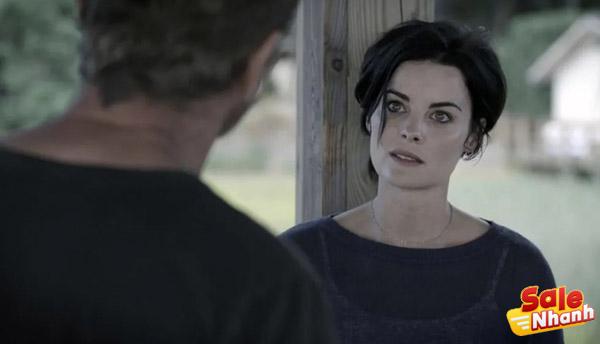 Will started walking around the gas station, which was quite spacious and there were many large trucks waiting in line. Will kept calling Lisa but the phone was turned off.
Will also called Lisa's parents and asked if Lisa was there, because the distance to her parents' house was not too far. But, it turns out that Lisa is not at her parents' house.
When all was strange enough, Will phoned the local police and informed him that he had lost his wife. Detective Paterson (Russel Hornsby), who handles this case immediately goes to Will to start the search.
After hearing and searching for evidence about the fact that Lisa went missing at the gas station, detectives and police suspect Will. However, Will was able to prove it to detectives through the gas station's CCTV that he raped Oscar.
In the CCTV video, Lisa is greeted by a man as she exits the mini market. Lisa approached him and was seen chatting with the man.
However, the CCTV camera was then blocked by a large truck passing by. And seconds later, the mysterious man accompanying Lisa also disappeared from the reach of the CCTV.
As a short story, Will shows Lisa's parents CCTV footage and it turns out that her parents know the mysterious man is a worker or a woman who used to work for Lisa's parents. The man's name is Knuckles (Ethan Embry).
Then, Will, who knew where to find Knuckles, he immediately ran to his house. The place was hidden and when found, Knuckles intended to run away so a fight broke out. But Will caught Knuckles and asked where Lisa was.
Knuckles, who is bleeding and tied with duct tape, admits that he didn't mean to hurt Lisa, he just wanted to blackmail Will, who is known to be a rich and successful businessman. Knuckles says he conspired with drug lord Frank to kidnap Lisa.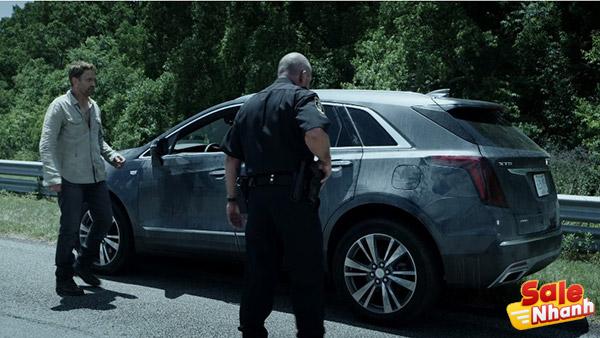 Knuckles says that Lisa died at Frank's hands. Will also force Knuckles to point out where Frank is hiding. On the way to Frank, Will put Knuckles in the back of the car, tied up.
But unfortunately, he was stopped by the traffic police for speeding. When he saw the police suspect, Will immediately ran into the woods leaving his car and Knuckles. From there, police and detective Paterson began to track and follow Will.
After running deep in the woods, Will finds Frank's drug factory. He, who has a gun, tries to enter and a gunfight ensues with Frank's men.
The gunfight was quite fierce and ended with a huge explosion that destroyed and took many victims from Frank's men. Then, at a time critical enough to Will, the police and detectives arrive on the scene.
Then, what will be the fate of Lisa who is supposed to be in that place? From the very beginning, Will had infiltrated a place where there was no sign of Lisa. Is Lisa really dead? Or did Lisa escape? For those curious about the ending of this movie, check it out on Netflix!
Last Seen Alive movie review
Fast plot and lots of holes in the plot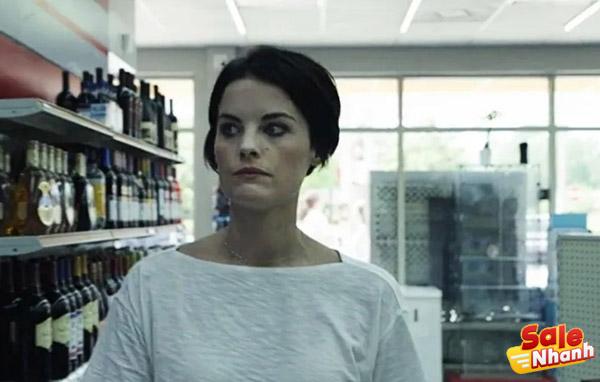 At the beginning of Last Seen Alive, the situation is told directly in the middle of the story with Detective Paterson asking Knuckles where Lisa is. The bound knuckles were covered in blood and terror.
For a mystery action movie, this scene becomes an interesting stanza at the beginning of the film. But unfortunately many things are missing or omitted, making the story a bit confusing. The plot is very fast but does not come with a full explanation.
For example, Oscar, the cashier at a small gas station supermarket, was initially suspected for not wanting to hand over CCTV footage. But it is not explained again why and what it means for him to act like that. Maybe I wanted to add mystery here, but instead it became like something was missing.
After that, Knuckles and Frank also gave very little background. Only suddenly Knuckles said that he and Frank wanted to take Lisa hostage in order to ransom Will, in the words of a wealthy businessman.
And the scene where Will infiltrates Frank's residence is a bit forced, Will is told as a believable hero who infiltrates and fights Frank's men with only a small gun. This scene shows a pretty decent action but doesn't come with a qualified background story.
The shortcomings mentioned above make this action mystery film less suspenseful and less mysterious. This quick plot really hit me as the audience felt less stressed and this movie is far from what I expected when I saw the first scene of this movie.
Everything is told so clearly, I'm not too guessing. At first I thought this movie would be like Gone Girl when the wife mysteriously disappears, but it's not.
Good acting by Gerard Butler with a dry story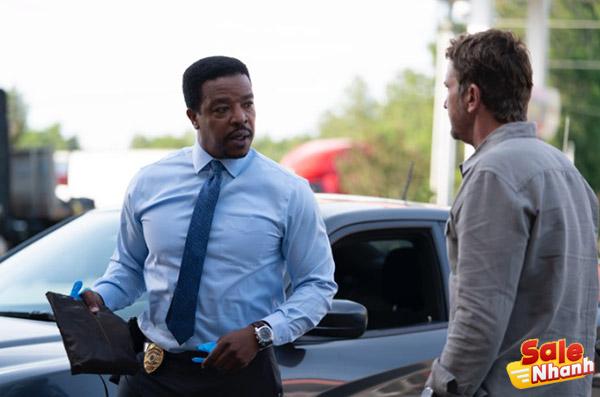 Gerard Butler, who has starred in hit films like 300 (2006), Has Fallen trilogy, and Bounty Hunter (2010), regrets having to act in lesser-known films like Last Seen Alive. .
In this film, Gerard Butler, who plays Will, worked hard on his acting but it seemed to be in vain because the story was not supported.
Jaimie Alexander plays Lisa without too much attention, from the beginning of the film everything focuses on Will. Lisa is only seen at the beginning and end of the film.
Aside from the story feeling dry, the explosion effect at the end looks less convincing, aka the CGI is lacking. This is what makes me feel this movie is bland because my expectation from this movie is that it is an action movie full of mystery.
While there's no mystery aspect, at least the special effects should be fine but turned out to be a bit disappointing. But overall, this movie is still interesting, just don't get your hopes up.
For die-hard fans of the mystery action genre, this might be a bit disappointing, but there's nothing wrong with watching this in your free time as the overall story is maintained. good.
If you're curious about whether Lisa was found dead or alive, check out this Last Seen Alive movie on Netflix! Don't forget to write your opinion about this movie in the comments section below!
Salenhanh – Product review blog

Address: 115 Nguyen Van Qua, Tan Hung Thuan Ward, District 12, Ho Chi Minh City

Website: 

https://salenhanh.com/en

Mail: Salenhanh.com@gmail.com

#salenhanh #Reviewsalenhanh