Last Night in Soho is a horror film directed by Edgar Wright, offering viewers a new and unique psychological horror plot that will surely make viewers unable to take their eyes off. from the movie. In addition, Edgar also brought in some famous actresses to star in this film such as Anya Taylor-Joy, Thomas McKenzie and Matt Smith, making the film receive a lot of attention right from the early days of its release. .
If you are also curious about how the development of this movie will take place, let's review the sale quickly to find out a little bit about the content of the movie Last Night in Soho !
Video trailer for The Last Night in Soho
Summary of the movie Last Night in Soho
The film revolves around the story of Eloise Ellie (Thomas McKenzie) with a dream to become a fashion designer but is obsessed with her own mother who also has a desire to become a fashion designer but she decided to become a fashion designer herself. closely when Ellie was a baby after she moved to London. It seemed that sometimes she still saw her own mother's ghost appear behind the mirrors.
Similarly to her mother, Eloise is also a cult of 1960s style and music and she made the same decision as her aging mother, to move to London to study fashion design. page, where she has difficulty fitting in with her peers, especially her snobby roommate Jocasta. Only John, another student, sympathizes with her. In order to avoid trouble, Eloise decided to move out to live alone to avoid being teased by her friends, but that's when the mysterious things began to appear.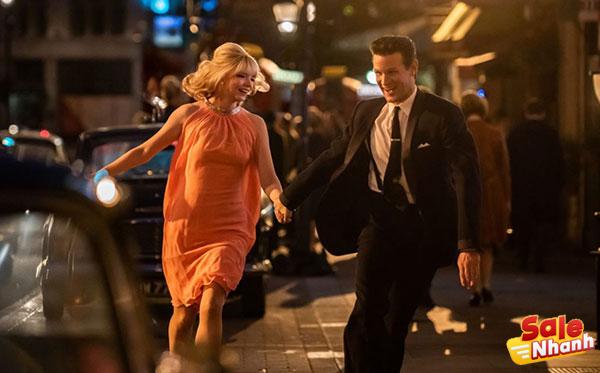 While sleeping in her new home, Eloise's dreams really begin to come true at night, when she dreams of going back in time to 1965. Her room belongs to Sandie (Anya Taylor-Joy). , a charming young woman who seemed destined to become a star. Sandie, a visionary in a pink chiffon shirt and silver heels, is Ellie's ticket into a world she desperately wants to live in.
What follows is the film's most dazzling scene: a neon-lit night in town, where Sandie steals the limelight and wins the attention of a manager named Jack (Matt Smith). Eloise, meanwhile, is strapped to Sandie's position, appearing only in mirrors or other reflective surfaces when Sandie is near a person. At first, Eloise enjoys the dream life that resembles everything she has always dreamed of and pursued, however things slowly fall apart when she discovers that Sandie has to be able to achieve her dream. exchange with his own body.
Eloise could only watch from the other side of the mirror as Sandie performed in humiliating costumes and entertained countless vile men and finally when things got out of hand, she had to do the right things. disgusting thing to save yourself. Things take a turn for the worse when Eloise begins to be disturbed by a mysterious figure that threatens her survival…
In addition, the film has something special behind, please watch the movie to feel the best about this Last Night in Soho work.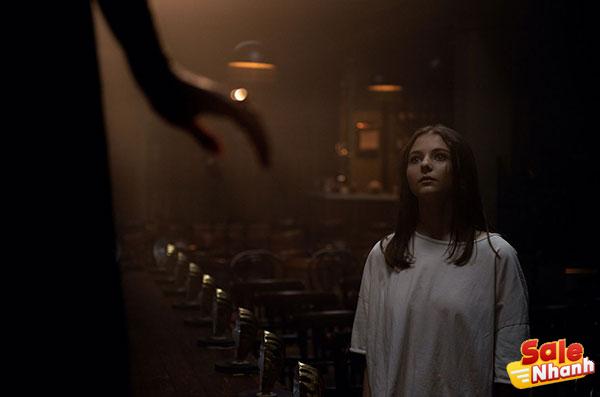 Review of the movie Last Night in Soho (Last Night in Soho)
The movie 'Last Night in Soho' actually invites the audience to guess whether Eloise is hallucinating or actually possessed by the supernatural. From start to finish, this movie builds the audience's emotions very well. At the supernatural and psychological levels, the stress factor is very evident. In fact, with unexpected details, you will certainly not be able to expect at the end.
Although this film belongs to the psychological horror genre, the director still inserts some humorous and satirical lines that are enough to make the audience laugh. For example, in Eloise's part when talking to her dorm mate, Jasocta (Synnove Karlsen), who suggests that today's young people compete that their life story is the most unfortunate to collect. attract the attention of those around.
Overall, I really like the color of the film because when I watch it, I feel like I'm in the 60s era with the difference between the past and the present times, making the movie unique and interesting. exciting. The visual part is taken care of thanks to a good combination of background design, costumes, and music to show the atmosphere of a concert in London in the 1960s.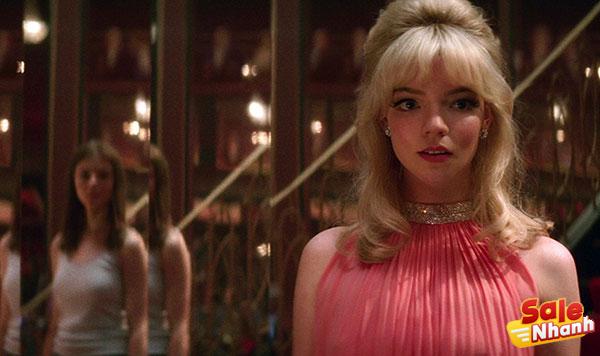 Not only from the compelling plot, but also the actors' acting, cinematography, costumes, choice of soundtrack, to the staging, everything has a highlight and deserves to be appreciated. Just like in the movie 'The Queen's Gambit', Anya Taylor-Joy's classic style once again amazes me in terms of looks and expression.
In addition, the processing of the films has been done for over a decade making 'Last Night in Soho' one of the must-see films, especially for you fans of the horror genre. quirky and quirky.
Salenhanh – Product review blog
Address: 115 Nguyen Van Qua, Tan Hung Thuan Ward, District 12, Ho Chi Minh City
Website: https://salenhanh.com/en
Mail: Salenhanh.com@gmail.com
#salenhanh #Reviewsalenhanh