Nothing is impossible in this world, this is what Lal Singh Chaddha (2022) wants to convey. A boy who can only walk at first with the help of crutches, when he grows up, he can become an excellent runner.
Unfortunately, the story of Lal Singh Chaddha by director Advait Chandan gave little touch to the hearts of the audience.
Lal Singh Chaddha (2022) is a film adaptation of a film and novel titled Forrest Gump written by Winston Groom.
Although the Indian version can be said to be quite successful, in reality, many critics feel that the film is still far behind the original version. Even so, the appearances from Aamir Khan, Kareena Kapoor to Shah Rukh Khan look phenomenal in this movie.
So, what makes the film Lal Singh Chaddha (2022) feel less able to move audiences? For those of you curious, don't forget to read the movie synopsis and review right below.
Synopsis Forrest Gump
A small child named Lal Singh Chaddha (Aamir Khan) was actually born with special conditions. This child has weak legs, so he needs leg support to be able to walk normally like a child in general.
Lal lives only with his mother, as his father and grandfather died in the war between India and Pakistan. Lal is accepted into a public school and meets a girl named Rupa D'Souza.
Since then, Lal's life revolves around Rupa and he always accompanies her everywhere. In fact, thanks to Rupa, Lal is finally able to walk and run on his own two feet without the need for an assistive device or a foot support.
One day, Lal finds out that Rupa is living with her abusive and hot-tempered father. That day, Rupa's father was arrested by the police for abusing his mother's death. Since then Rupa D'Souza has only one goal: to live rich and have a lot of money.
Since the incident, Rupa has been staying at Lal's house because the girl's grandmother is the housekeeper at his house. Lal and Rupa grow closer, but Rupa and Lal have very different ways of life.
When Rupa tries to step on the road to becoming a beauty queen become a celebrity. So Lal started his career as a track and field athlete at his university, until he was accepted into the Army. Lal and Rupa's separation makes this innocent man feel very lonely and sad.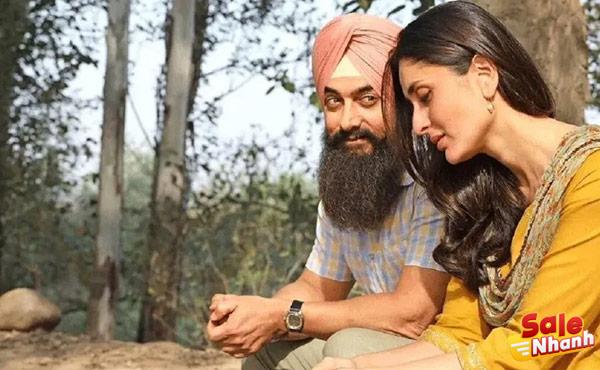 However, lucky fate makes Lal meet a new friend in the army named Bala (Naga Chaitanya). They spend time together, and plan to open a men's underwear business.
But when the two face war, Bala dies and this makes Lal very sad. Since then, Lal thought of realizing Bala's dream in his hometown. He produced 1000 pairs of panties that he made, but none of them sold.
Then Muhammad (Manav Vij) comes and helps him in the sales department. The former Pakistani commander was rescued by Lal, eventually making the venture a huge success.
However, Muhammad decided to return to Pakistan because he could not bear to see young people being brainwashed to become terrorists. Lal runs this lingerie company alone, but he doesn't forget to share his earnings with Bala's family.
In the midst of his success, Lal chooses to return to the village because his mother is seriously ill. Not far away, Rupa D'Souza unexpectedly came to Lal's house and stayed there for a few days.
Apparently, during this time Rupa experienced many unpleasant incidents. After deciding to get married, Rupa was always treated badly by her husband. Even her husband did not hesitate to beat her so much that Rupa even considered suicide.
However, Rupa's return to his hometown is not to appease his anger but to escape the police. The reason is that Rupa's husband is known to have killed 4 people and has a relationship with a terrorist.
That night, Rupa secretly left Lal at home and surrendered to the authorities. Lal is heartbroken again, because Rupa doesn't even say anything to him.
Lal relieves his pain by continuing to run, he runs around many places while calming down. Satisfied, Lal decides to return home.
When he comes home, Lal is surprised that Rupa has sent him many letters. Is this a sign that Lal and Rupa can be together again?
Forrest Gump . movie review
Good comedy
One of the things that made me enjoy watching Lal Singh Chaddha (2022) is the simple and easy to understand comedy element. Many thanks to the screenwriter Atul Kulkarni, for being able to turn tough issues into light.
In fact, the various comedy scenes and lines are very natural and do not try to make the audience laugh. One of the things I like the most is when different important events are told in a simple narrative style.
The duality between the dialogue and the scene shows the different perspectives of Lal Singh Chaddha and his mother. When Lal talked about how he and his mother nearly fell victim to the Sikh riots in a light and pleasant tone.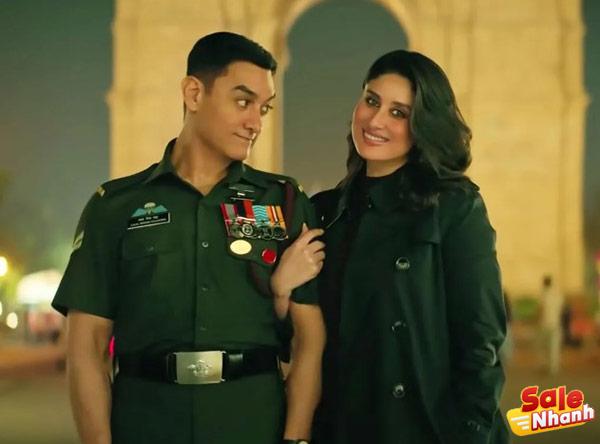 On the other hand, Mona Singh, who plays Lal's mother, shows a tense and scared expression. Then there is the Kargil war situation, when Lal saves his friends asking for help.
This man happened to take the commander of the Pakistani army and save the man who almost killed him.
I enjoyed watching that part myself, although this action comedy also interjects the story of Lal's youth. Although I would like to see little Lal more, especially since this kid moves to Delhi.
So that the audience can better understand, what is actually in Lal's mind. In addition, the relationship between the boy Lal and his mother can also be further tightened.
Two theft scenes make the audience excited
In addition to the comedy element, there were two performances that made me unable to take my eyes off the screen. First, I would like to commend a child actor named Ahmad Ibn Umar who played a small version of Lal Singh Chaddha.
Ahmad Ibn Umar appears in this movie, it seems very simple, but makes the audience fall in love with his eyes and cuteness. Ahmad Ibn Umar doesn't say a lot of lines, but his innocent face is perfect for describing the boy Lal.
The child is called a stupid child and only obeys his mother's orders. The second show stealer that surprised me was the presence of Shah Rukh Khan with a de-aging effect that made me feel nostalgic.
Furthermore, the story is given before Shah Rukh Khan is known as an actor and King Khan. To my surprise, Shah Rukh Khan appeared in less than a minute, but the impact was phenomenal. The presence of these two people really brought a new nuance and made the movie more interesting.
Perfect performance by Kareena Kapoor and Aamir Khan
Seeing Aamir Khan and Kareena Kapoor in another frame, of course I'm really looking forward to this. For sure, the performance of both was truly phenomenal and wowed me.
Amir Khan really looks unusual playing the character Lal Singh Chaddha. This actor shows that despite his age, his acting skills are still extraordinary.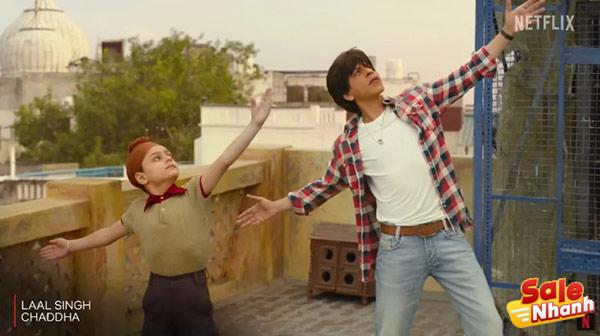 Lal Singh Chaddha's character is really a goofy guy who is loved and has a super lucky life. As for Kareena Kapoor, somehow the actress born in 1980 still looks so beautiful and young.
When it comes to acting, I can say that her acting in this drama is perfect and makes the audience realize that greed is bad. In addition to the looks of the two main characters, I also quite like the cinematography.
This film offers a variety of images and illustrations relevant to the moment. I also quite enjoyed the different soundtracks in this movie, really touching. The dialogue is also easy to understand, although the plot feels very long and boring.
After watching the movie Lal Singh Chaddha (2022), I can say that this movie is really interesting. Actually the script and plot are very good, just too long and monotonous.
But in terms of quality, this movie has promising acting, cinematography and scoring. So are you even more curious about the movie?
Salenhanh – Product review blog
Address: 115 Nguyen Van Qua, Tan Hung Thuan Ward, District 12, Ho Chi Minh City
Website:  https://salenhanh.com/en
Mail: Salenhanh.com@gmail.com
#salenhanh #Reviewsalenhanh