The movie Mirror Ghost 3 (Kuntilanak 3) tells the story of children with special powers who have to fight Ratu Kuntilanak, who eats the souls of children. This horror film produced by MVP Pictures is promised to bring a good movie in a time of scarcity of quality films in recent times.
The series, produced by Amrit Punjabi, is another series from the series of the same name, Kuntilanak 3, which aired in 2008. Kuntilanak 3 (2022) is the third film in the Kuntilanak trilogy.
Kuntilanak 3 will feature a number of artists such as Nicole Rossi, Ali Fikry, Andryan Bima, Adlu Fahrezy, Sara Wijayanto, Ciara Nadine Brosnan, Aming Sugandhi, Nafa Urbach, Zara Leola, Wafda Saifan, Clarice Cutie and Romaria Simbolon.
Trailer of the movie Ghost Mirror 3
Summary of the movie Kuntilanak 3
After the incident some time ago (referring to Kuntilanak 2), Dinda felt something strange about her. All the kids at school mock him as "the freak kid", because Dinda often does weird things.
Today, for example, Dinda was angry when she saw her sister being bullied and suddenly had the power to move objects around her.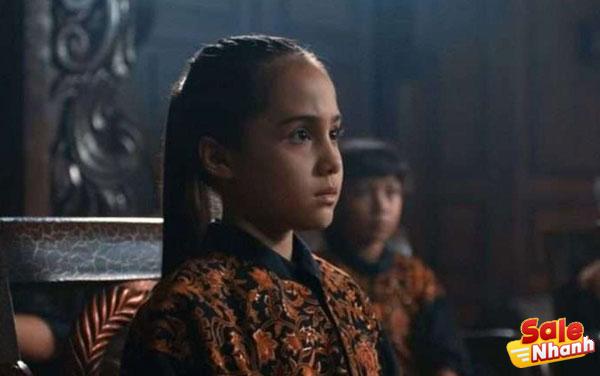 Not only in terms of strength, in some cases, Dinda often sees the shadow of kuntilanak in her subconscious. But what broke Dinda's heart, one night she accidentally injured her younger siblings who were bullying her.
When Dinda searched the internet, about her new powers, she saw an advertisement for a special school for spiritual children, Mata Hati School. As a way to express her regret for what she did to Panji and Ambar that caused both of them to get hurt. Dinda asks her aunt Dona for help to enroll her in Mata Hati School, a very mysterious school with no clear address or information.
Even Dinda's mother suddenly received a call from that school, and it was true that the school was very different from the usual schools. Mata Hati School is a place for children with special powers such as psychics.
Arriving at the new school, Dinda and her aunt Donna are greeted by principal Baskara (Wafda Saifan) and administrative staff Stephanie (Irish Hutasoit). Dinda started self-study under the guidance of teachers like Adella (Nafa Urbach), Mr. Bejo (Amink), Bonang (Emmie Lemmu) and Baskara.
Dinda is very happy, because at her new school there are many children like her. Dinda even learns to control her powers with the help of her aunt Adela, who encourages her.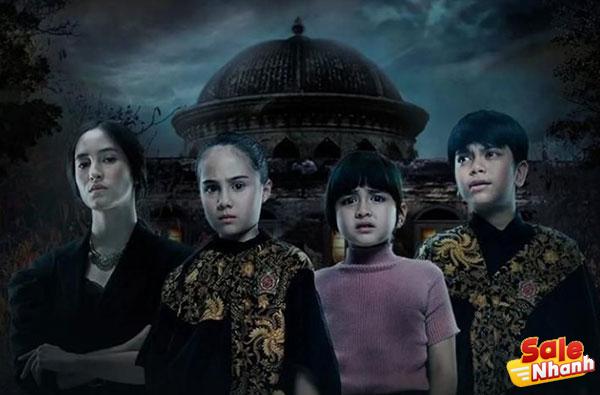 Source: Review movie Salenhanh
Elsewhere, Dinda's siblings are worried about Dinda's safety while at Mata Hati school. Miko reads the news about the mysterious disappearance of children at Mata Hati do kuntilanak school. As good brothers, Kresna and Miko decide to follow Dinda to Mata Hati school but their identities are almost discovered, fortunately, Miss Adela helps them.
It turns out that Ms. Adela and Mr. Bejo are helping Kresna and Miko because they know that they are Dinda's brothers. Moreover, Dinda is not a random child, this girl is the last descendant of Mangkujiwo. Dinda is predicted to save or destroy the school, if this girl falls into the wrong hands.
Ms. Adela and Master Bejo are trying to save Dinda from the target of the principal of Baskara and Mrs. Sukma (wife of the founder of Mata Hati school). After searching for information about the disappearances appearing in the school, Kresna and Miko found the missing children and the true identity of Mrs. Sukma. It turns out that Mrs. Sukma has merged with Ratu Kuntilanak, both of whom can add a year to their life by consuming the souls of psychic children.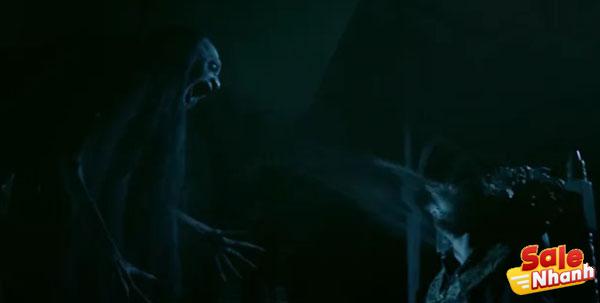 So what will be the fate of Dinda in the end? Can Dinda defeat Kuntilanak? What will their main characters do to save this school? Let's go to the theater to get the most accurate answer. The movie Kuntilanak 3 will be released in cinemas across the country, starting June 24.
Comments on the content of the movie Mirror Ghost 3 (Kuntilanak 3)
Before watching this movie, I was really confused because I didn't watch the trailer first. But this is the best decision, because I really enjoyed every detail in this movie. Kuntilanak 3 (2022) is one of those Indonesian horror movies that has different vibes from most horror movies in general.
Although it can be said that this movie is a movie for children, I honestly love it from the premise to the plot. I really commend Alim Sudio for presenting a very fun fantasy movie for kids.
The image of the spiritual school in this film makes me very interested, not to mention the different humorous and mystical scenes are quite balanced, giving viewers the comfort and entertainment when watching. The interesting plot as well as the visual effects that look simple but very effective give the film a cheerful but equally suspenseful color. Kuntilanak's ghostly form is also quite scary for children.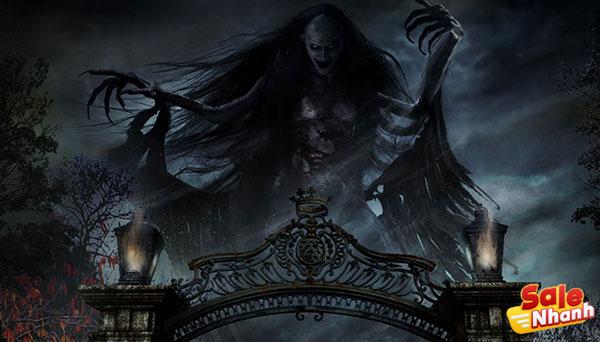 in terms of visual effects, I really enjoyed it because they made it very simple but on target. Starting from lifting objects, different visualizations of black magic and white magic, everything is very well represented.
I also want to commend the director Rizal Mantovani, as he clearly has an extraordinary imagination. Various "magic" scenes look quite realistic.
Also, the child actors seem to really enjoy playing their respective characters. They provide the right expressions and body language so that the audience can feel that the spiritual field is real.
It can be said that the movie Kuntilanak 3 (2022) is one of the most suitable films for Vietnamese children. According to Salenhanh.com, it not only offers a horror aspect, but also has fantasy and adventure stories that are definitely suitable for those who want to watch a horror movie that is not too stressful but contains many songs. Deep learning, interesting.
Salenhanh – Product review blog

Address: 115 Nguyen Van Qua, Tan Hung Thuan Ward, District 12, Ho Chi Minh City

Website: 

https://salenhanh.com/en

Mail: Salenhanh.com@gmail.com

#salenhanh #Reviewsalenhanh