Hearing the name Kim Gab Soo, you may feel strange with his appearance. However, as soon as you look at the picture or picture, you will immediately recognize this senior actor. Of course, because Kim Gab Soo has traveled around the acting world, especially in the field of dramas since 1989. So far, he has acted in dozens of dramas.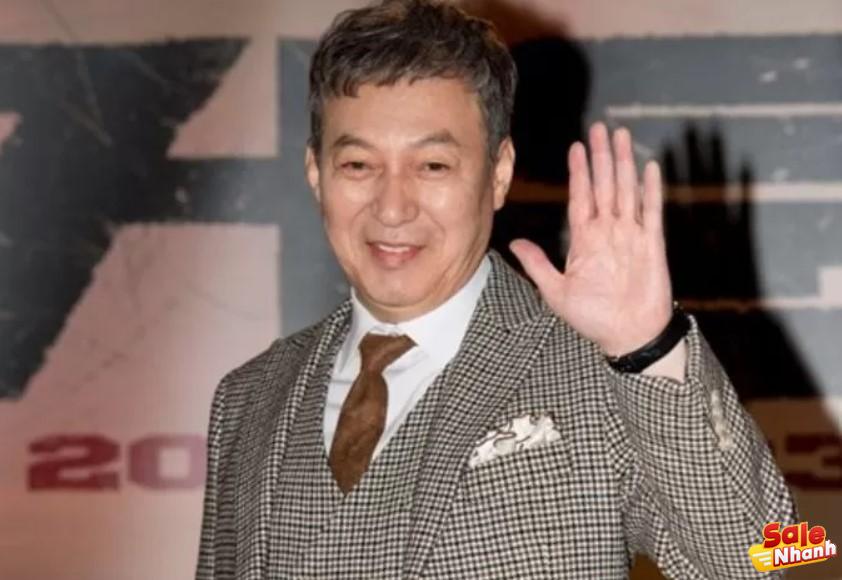 Kim Gab Soo's dramas are diverse, from genres to the characters he plays. Sometimes you can see him playing the role of a warm middle-aged man, but other times, Kim Gab Soo can appear annoyed. Out of the many TV series he has done, the following ten have interesting plots. Curious?
Hospital Playlist 1 & 2
Release year 2020
Genres Comedy, Drama, Medical, Romance, Slice of Life
Directed by Shin Won Ho
Cast Jo Jung Suk Yoo Yeon Seok Jung Kyung Ho Kim Dae Myung Jeon Mi Do
The number of appearances of Kim Gab Soo in the drama "Hospital Playlist" (2020) both seasons 1 and 2 is indeed not too many. However, as a supporting role, his character is quite interesting as he is always there to provide a pleasant atmosphere.
Actor Kim plays Joo Jong Soo, the president of the Yulje Foundation and Ro Sa's childhood friend. Ro Sa herself is the mother of Dr. Andrea, a pediatric surgeon who is warm and loving to her family. As the chairman of the foundation, Jong Soo is not greedy.
Jong Soo is only upset because his children are noisy about inheritance. Only with Ro Sa can he enjoy his time while laughing. Their friendship will make you jealous!
Mr. Sunshine
He. Sunshine (2018) is one of the best Kim Gab Soo dramas you can watch. Placing Lee Byung Hun and Kim Tae Ri in the lead roles, Kim Gab Soo has an equally important role in this drama.
He plays Hwang Eun San, a middle-aged man who works as a potter. In the past, Eun San helped young girl Choi Yu Jin escape to America.
Now, Eun San is the Leader of the Righteous Army; army group that followed Go Ae Shin. He. Sunshine (2018) revolves around the story of the reunion between Choi Yu Jin or Eugene Choi and Go Ae Shin.
Yu Jin, now a U.S. Marine Corps Officer, returns to Korea. He meets and falls in love with Go Ae Shin; The girl who saved his life as a child.
However, their love is hindered by many obstacles, one of which is that Go Ae Shin has been betrothed since childhood to a nobleman named Kim Hui Seong.
Sweet Home
Release year 2020
Genre Drama, Horror
Director Lee Eun Bok
Cast Song Kang Lee Jin Wook Lee Si Young Lee Do Hyun Kim Nam Hee Go Min Si Park Gyu Young Go Yoon Jung Kim Gab Soo Kim Sang Ho
In the heartbreaking circumstances of losing all of his family members, Cha Hyun Soo, who has just moved into a new apartment and then attempted suicide, has to face giant monsters. With no other choice, Cha Hyun Soo and the residents of the apartment building helped each other face the creatures.
Among the apartment's survivors, a terminally ill middle-aged man, Ahn Gil Seob, has a strong will to live. Played by Kim Gab Soo, Ahn Gil Seob lives with his nanny, a young girl with asthma named Park Yoo Ri.
K2
Release year 2016
Genre Action , Politics , Psychological , Romance , Thriller
Director Kwak Jung Hwan
Cast Ji Chang Wook Im Yoon Ah Song Yoon Ah Jo Sung Ha Kim Gab Soo
Kim Gab Soo's next movie brings together the senior actor and junior Ji Chang Wook. The two meet as rivals that must defeat each other.
The story of this drama revolves around the life of a former mercenary named Kim Je Ha, who is currently working as a bodyguard for Choi Yoo Jin, the owner of a security company and the wife of future President Jang. Se Joon. Je Ha did this to avenge the death of his girlfriend while in Iraq. Je Ha learns that Raniya's death was ordered by another presidential candidate, Park Kwan Soo, played by Kim Gab Soo.
In addition to the role of Yoo Jin's bodyguard, Je Ha is also secretly assigned to take care of Go An Na, the secret daughter of Jang Se Joon, whose life is always threatened by Yoo Jin.
Sungkyunkwan Scandal
Release year 2010
Genre Comedy, Historical, Romance, School
Director Kim Tae Hee
Cast Park Yoo Chun Park Min Young Song Joong Ki Yoo Ah In
Sungkyunkwan Scandal (2010) is a drama series by Kim Gab Soo based on the 2007 best-selling novel by Jung Eun Gwol titled The Life of Sungkyunkwan Confucian Scholars.
This film is about the prohibition of women from being educated and working. Overcoming this, a girl named Kim Yoon Hee disguised herself as a boy to earn a living.
He worked odd jobs before finally being offered as a substitute to enter Sungkyunkwan. Unfortunately, he was caught by Lee Sun Joon.
However, Sun Joon encouraged him to enroll in university. Here Kim Gab Soo plays Lee Sun Joon's father named Yi Jeong Mu who is also a member of the second state council.
Time Between Dog and Wolf
Time Between Dog and Wolf (2007) starring Lee Joon Gi, Nam Sang Mi and Jung Kyung Ho. Kim Gab Soo herself took on the role of the head of the NIS named Jung Hak Soo.
The drama follows the life of a man named Lee Soo Hyun, who has a traumatic past from witnessing his mother's murder. He was later adopted by Kang Jung Ho, an NIS agent.
Soo Hyun then becomes an NIS agent, just like Jung Hoo's biological son, Min Ki. Unfortunately, Soo Hyun, who is still haunted by the trauma, failed to do his duty properly. As a result, Soo Hyun was fired.
By Jung Hak Soo, Soo Hyun was ordered to infiltrate and disguise himself. While carrying out his mission, he does not know that the woman he has loved since childhood is the daughter of the people who killed his parents.
Chief of Staff 2
Kim Gab Soo's movie "Chief of Staff 2" (2019) brought him to actors Lee Jung Jae and Shin Min Ah. They are the ranks of the main cast of this movie. Chief of Staff 2 (2019) continues the story in the first part about detective Jang Tae Jun who decided to work at the National Assembly.
In season two, Jung Tae Jun, who was once the main assistant to Congressman Song Hui Seop, played by Kim Gab Soo, reached the height of his power. He returns as an MP and fights hard to survive amid a dangerous gamble.
Marriage, Not Dating
Release year 2015
Genre Comedy, Romance
Director Lee Jong Jae , Song Hyun Wook
Cast Yeon Woo Jin Han Groo Jeong Jinwoon Han Sun Hwa Heo Jung Min
Before meeting as friends in the drama "Hospital Playlist", Kim Gab Soo and senior actress Kim Hae Sook used to be husband and wife. You can see them in Kim Gab Soo's drama Marriage, Not Dating (2014).
The two seasoned stars play the parents of Gong Gi Tae, the main character in this drama. Unfortunately, Kim Gab Soo as Gong Soo Hwan cheated on his wife and had a younger mistress.
Marriage, Not Dating (2014) tells about the life of Gong Gi Tae; Plastic surgeons are not interested in getting married. However, both his father and mother urged Gi Tae so he introduced a girl named Joo Jang Mi; which he believes will not be approved.
Today's Webtoon
Release year 2022
Genres Business , Comedy , Drama , Life , Romance , Workplace
Director Jo Soo Won
Cast Kim Se Jeong Choi Daniel Nam Yoon Su Ko Chang Seok
After Kim Gab Soo played various characters, this time the senior actor plays a legend in the manhwa industry named Baek Eo Jin. You can see him in action in the drama Today's Webtoon (2022), which also stars Kim Se Jeong, Choi Daniel, and Nam Yoon Su.
All in all, this drama is about the struggles of a former judo athlete, On Ma Eum, who chooses a new path as a webtoon editor.
On Ma Eum may never have thought of becoming an editor, but a combat injury changed all that. Starting from zero, this girl has difficulty adapting, fortunately she is helped by Koo Jun Yeong and Seok Jin Hyung.
All About My Mom
Release year 2015
Genre Drama, Family
Director Lee Gun Joon
Cast Eugene Lee Sang Woo Go Doo Shim Kim Mi Sook Choi Tae Joon Oh Min Suk Kim Gab Soo
The family drama called All About My Mom (2015), a total of 54 episodes, became Kim Gab Soo's next recommended drama. It contains stories about the life of a young woman named Lee Jin Ae. He worked hard to earn money that was all spent on his family. Jin Ae has a bad relationship with her mother, San Ok.
However, after Jin Ae married Kang Hoon Jee and had difficulties with her mother-in-law, she began to soften. Jin Ae finally understood her mother for the first time. In this drama, Kim Gab Soo plays Jin Ae's father named Lee Dong Chul.
Those are ten Kim Gab Soo dramas that have interesting stories to follow. The genres presented are different, as are the characters they play. One thing is for sure, you will not be disappointed with Kim Gab Soo's legendary acting ability.