Kento Yamazaki is a Japanese model and actor, born in Tokyo on September 7, 1994. He was recruited by a management company when he was in 3rd grade of high school and is currently under the management of Stardust Promotion. He made his acting debut in 2010 in the TV series Atami no Sousakan.
Kento Yamazaki's name became more and more known after he successfully played the role of Kugayama Shuusei in the LDK movie. He has also received several awards since his debut in the entertainment world.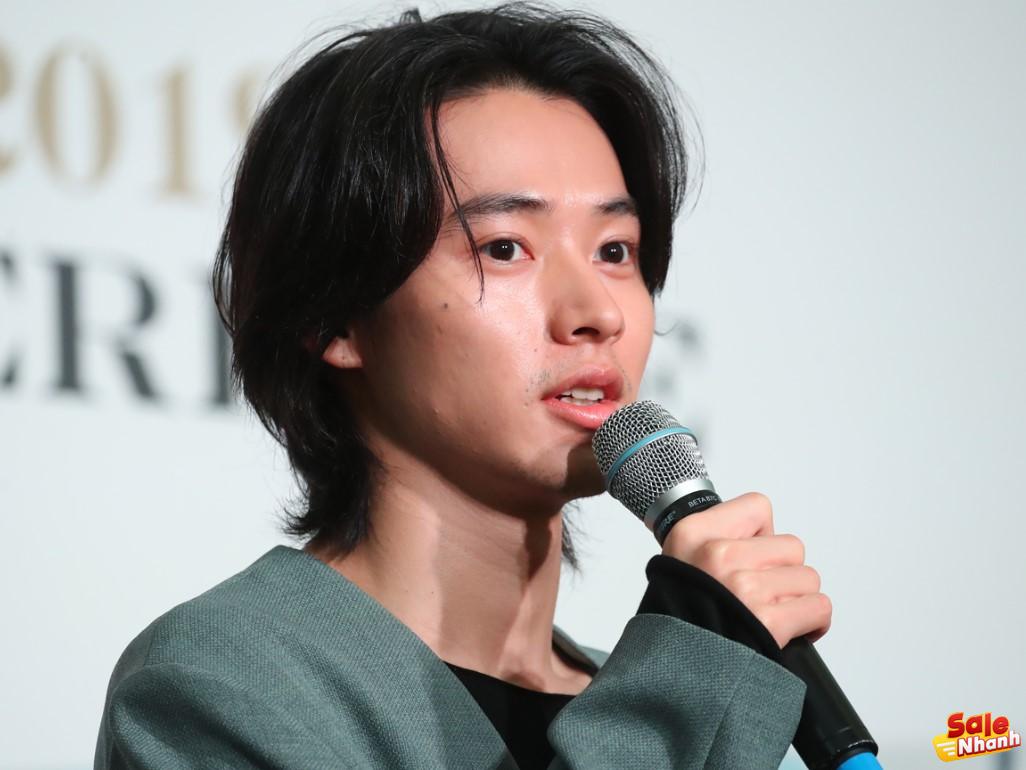 Since his debut, Kento Yamazaki has acted in many movies and TV series. The following Salenhanh.com has compiled 10 recommendations for the best TV series ever played by actor Kento Yamazaki.
Runaway – Aisuru Kimi no Tame ni
Release year: 2011
Genre: Friendship, Horror, Family, Investigation
Directed by: Ishii Yasuharu, Yamamoto Takeyoshi, Hideki Hori, Sakai Masahiro
Actors: Ichihara Hayato, Ueda Tatsuya, Tsukamoto Takashi, Masaki Suda
Production company: Tokyo Broadcasting System, Inc (TBS)
Episodes: 9
Also known as Runaway for Your Love, this film tells the story of four men who are imprisoned through no fault of their own. One of them named Katsuragi Ataru (Ichihara Hayato) plans a prison break to meet her seriously ill son.
The remaining three escape with Ataru and join his plan. They had their own reasons until they finally decided to join the run. And of course there are many obstacles when escaping.
In this film, Kento Yamazaki plays a 17-year-old boy who is a computer junkie and calls himself "Panda". He helped four people flee from the police and even provided supplies to those who had fled.
35-sai no Koukousei
Release year: 2013
Genre: Friendship, Life, School, Drama, Melodrama
Directed by: Nagumo Seiichi, Noriyoshi Sakuma
Actors: Yonekura Ryoko, Mizobata Junpei
Production company: NTV
Episodes: 11
The film tells the story of a 35-year-old mysterious woman who enters high school and introduces herself as one of the students at the school. Like other students, he also wears a school uniform while at school and he tries to deal with problems that occur at school such as bullying incidents.
In this movie, Kento Yamazaki plays a 3A student named Ryo Akutsu. He was 15th in his class. He often listens to music and plays games on his cell phone during recess without interacting with other friends.
Yowakutemo Katemasu
Release year: 2014
Genre: School, Sports
Directed by: Sugawara Shintaro, Akashi Hiroto, Ikeda Kenji
Actor: Ninomiya Kazunari
Production company: NTV
Episodes: 11
This film is adapted from the novel of the same name by Hidemine Takahasi (2012). The film tells the story of a new teacher named Aoshi (Ninomiya Kazunari). He became a coach for the baseball team at the school where he taught.
A baseball team has 5 players and hasn't won since the team started. After that, Aoshi as a coach sets a goal with his baseball players to win the Japan High School Baseball Championship.
One of the baseball team's players is Ebato Mitsuteru (Kento Yamazaki), a student in class 3-B. Ebato Mistuteru on his baseball team acts as the catcher and captain of the team. However, he has concerns about his role as a team leader.
Suikyu Yankees
Release year: 2014
Genre: Comedy, School, Drama, Sports
Directed by: Miyaki Shogo
Actor: Nakajima Yuto
Production company: Fuji TV
Episodes: 10
Inaba Naoya (Nakajima Yuto), grew up overseas and from his experience reading manga, he thinks the Yankees are the strongest in Japan because he often reads manga about Yankees.
When he finally arrived in Japan and spent a year studying in Japan, he chose a school that seemed shabby and would even close. He chose the school because a Yankee was there.
Then he decided to rebuild the water polo club which was his favorite sport. So he and his friends can have goals to focus on without wasting the day.
Mare
Release year: 2015
Genre: Comedy, Romance, Food, Life, Drama, Family
Directed by: Watanabe Kazuki, Ichiki Masae, Cheapashi Naoki, Hosaka Keita
Actor: Tsuchiya Tao
Production company: NHK
Episodes: 156
Mare is an elementary school student living in the city with his family. But because their father went bankrupt, they left and settled in a fishing village in Noto. Then the Mare family rented the house of a couple who worked as salt farmers.
His father opened a new business there, but it was still unsuccessful. So his mother supported the family by being a salt farmer. Mare, who is growing up and about to graduate from high school, decides to work for the Wajima local government. He wants a stable job unlike his father.
In this movie, Kento Yamazaki plays Kontani Keita, Mare's classmate who has a serious personality. At first he treated Mare with a cold attitude.
Death Note
Release year: 2015
Genre: Horror, Mystery, Psychological, Supernatural, Detective
Directed by: Inomata Ryuichi, Nishimura Ryo
Actors: Kubota Masataka, Kento Yamazaki
Production company: NTV
Episodes: 11
This television series is adapted from Tsugumi Ohba's best-selling supernatural, paranormal manga of the same name (2006). After the success of the live-action film Death Note which aired in 2006, the film was later remade with a different story from the previous film.
This movie still tells the story of Light Yagami or Kira (Kubota Masataka) who has a death record that changes his life. He will kill people he considers criminals and put his name in yesterday's notebook and become a criminal.
L is a famous private detective. L considers Kira a criminal because he has a death sentence, and decides to arrest Kira. But there was also a person whose initials were "N", a beautiful girl whose existence was dangerous.
Suki na Hito ga Iru Koto
Release year: 2016
Genre: Comedy, Romance, Family, Food
Directed by: Tanaka Ryo, Morikawa Tomonobu, Kanai Hiro
Actors: Kiritani Mirei, Kento Yamazaki, Miura Shohei, Nomura Shuhei
Production company: Fuji TV
Episodes: 11
Sakurai Misaki (Kiritani Mirei), a pastry chef with dreams of becoming a famous pastry shop, focuses her work on this goal. Once he was fired from his job and had trouble finding a new one.
Suddenly he meets Shibasaki Chiaki (Miura Shohei), his unrequited first love. Later, Chiaki offers him a job at her family's beachfront restaurant and invites him to stay there for the summer.
Misaki eventually accepts the offer, and lives with Chiaki's two older brothers. His first sister Tanaka (Kento Yamazaki) is a talented chef and Toma is a student at a cooking school. Misaki also spends her summer working with her three handsome brothers.
Rikuo
Release year: 2017
Genre: Business, Life, Drama
Directed by: Fukuzawa Katsuo
Actor: Yakusho Koji
Production company: Tokyo Broadcasting System, Inc (TBS)
Episodes: 10
This film is adapted from the novel of the same name by Jun Ikeido (2016). The film tells the story of Miyazawa Koichi, an executive at a small but long-standing company specializing in the production of tabi (traditional Japanese socks). He is the fourth generation with about 20 employees.
Due to the declining demand for tabi, Koichi Miyazawa thought of launching a new product, namely running shoes, for the sake of his company's survival. Koichi's first child, Daichi, graduated in engineering but couldn't find a job. He ended up helping his father's company and figuring out what he could do for it.
Todome no Kiss
Release year: 2018
Genre: Suspense, Friendship, Mystery, Comedy, Romance, Supernatural
Directed by: Sugawara Shintaro, Akashi Hiroto
Actors: Kento Yamazaki, Kadowaki Mugi
Production company: NTV
Episodes: 10
Dojima Otaro (Kento Yamazaki) works as a "host" at a club and is a popular host. Because of his past, he doesn't believe in love so he only pursues money and power.
One day, a mysterious woman appeared in front of Dojima Otaro. The woman has a pale face with red lips. Suddenly the mysterious woman kisses him and then he dies, but then realizes and he returns to 7 days ago and it happened continuously and Dojima Otaro decided to hide from the mysterious woman.
Good Doctor
Release year: 2018
Genre: Friendship, Life, Drama, Medical
Directed by: Kanai Hiro, Aizawa Hideyuki
Actors: Kento Yamazaki, Ueni Juri, Fujiki Naohito
Production company: Fuji TV
Episodes: 10
This is a remake of the Korean drama Good Doctor that aired in 2013. Good Doctor tells the story of Shindo Minato (Kento Yamazaki), a person with a syndrome. His memory is very good but he has difficulty communicating with others.
As a child, Shindo Minato met doctor Shiga Akira (Emoto Akira) and dreamed of becoming a pediatric surgeon. Doctor Akira is shocked by the memories of a 7-year-old boy and decides to help Shindo Minato become a doctor. Shindo Minato also achieved his dream and became a doctor.
Well, that's a brief review of some of the best TV series recommendations, played by Kento Yamazaki. Don't forget to read reviews of Kento Yamazaki's best movies on Salenhanh. Which TV series do you like the most? Write in the comments column below yes.
Salenhanh – Product review blog
Address: 115 Nguyen Van Qua, Tan Hung Thuan Ward, District 12, Ho Chi Minh City
Website: https://salenhanh.com/en
Mail: Salenhanh.com@gmail.com
#salenhanh #Reviewsalenhanh