If you haven't seen it yet, Disney+ will embody that feeling with a sweet Korean drama called 'Soundtrack #1', starring 2022 Baeksang Arts Award-nominated actress, Han So-hee, with Park Hyung-sik.
'Soundtrack #1' is Han So-hee's latest drama after starring in K-Drama 'My Name' and 'Nevertheless' in 2021. Meanwhile, it is also a sign of Park Hyung's return- sik after he returned from his military service and starred in 'Happiness'.
This mini-series will revolve around the love story of an old couple who love music and end their life together in two weeks. However, in the middle of making music, the two decided the line between love and friendship
Synopsis of the movie: K-Drama: Soundtrack #1
Lee Seon-woo (Park Hyung-sik) and Lee Eun-soo (Han So-hee) have been best friends since childhood. The two were friends when they were 10 years old, about 19 years ago. Currently, Seon-woo is successfully working as a photographer while Eun-soo is still struggling to write the lyrics.
Unexpectedly, Eun-soo is asked to be able to write lyrics describing the state of unrequited love. He was confused because he had never felt it. In the end, Eun-soo asks Seon-woo to help him because he is considered experienced.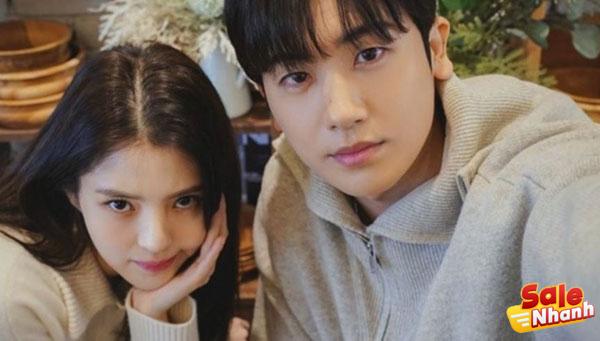 On the other hand, Seon-woo, who will be holding an exhibition, feels that the image he takes is not suitable for his circumstances. He felt like a pretender, and decided to deal with any pent-up feelings. Including his love for Eun-soo. He also agreed to stay with his best friend, for 2 weeks.
Gradually, Eun-soo realizes Seon-woo's excessive affection. However, in order to maintain their friendship, the two decided to stay away from each other and let things go as usual. Will their relationship go back to the way it was?
A friend with many hidden feelings
At the beginning of the story, Lee Seon-woo (Park Hyung-sik) is taking a photo of a girl who turns out to be his best friend from childhood, Lee Eun-soo (Han So-hee). From the beginning of the story, they explain to the audience that their friendship started 19 years ago when they were 10 years old. Obviously, the director emphasized how important the friendship between the two is.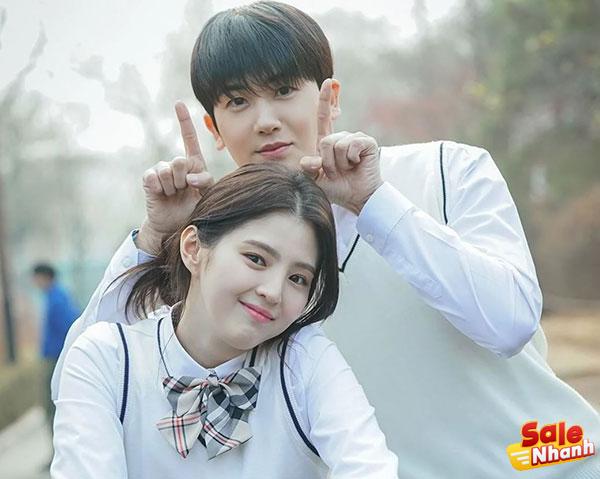 Source: Salenhanh.com
However, it gradually became clear that Seon-woo liked his best friend. As many people say, the eyes never lie. Through the camera lens, it can be clearly seen how Seon-woo can make Eun-soo shine and beautiful with many styles.
Unfortunately, it is not seen from Eun-soo. Carefully, he did whatever he pleased with his friend. Seon-woo's dilemma begins, he has to live together but still wants to maintain his friendship with the other but also wants to show his long-standing love.
While everyone around Eun-soo knows Seon-woo's love for her, she doesn't even care which makes the story a lot more difficult.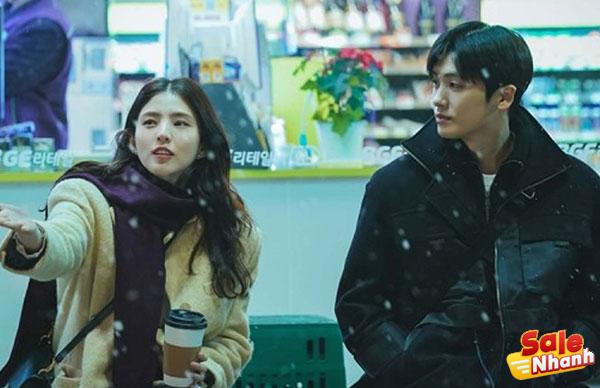 The difference is, 'Soundtrack #1' is a love story with simple and not too new content but still creates its own highlight and attracts viewers. In addition, the personality and attitude of the two characters Han So-hee with Park Hyung-sik are also clearly established. Both clearly show characters with opposite personalities, but are indispensable for each other and each one seems to fill the other's gaps.
In particular, this film also seems to refute the claim that male-female friendship will never happen. They also emphasize that having a romantic relationship with friends is not easy, although it can also be fun, most often after a while they often turn into love between two people. or one-sided love.
At the end of the story, it is explained that it is possible. However, this situation occurs when both have a weak attachment, just like it.
A gentle winter love story
With the theme of friendship, 'Soundtrack #1' presents a love story close to the theme of everyday life. Over 4 episodes with a duration of about 45 minutes, the love story of Lee Eun Soo and Lee Seon-woo satisfied the audience with a beautiful and lovely ending.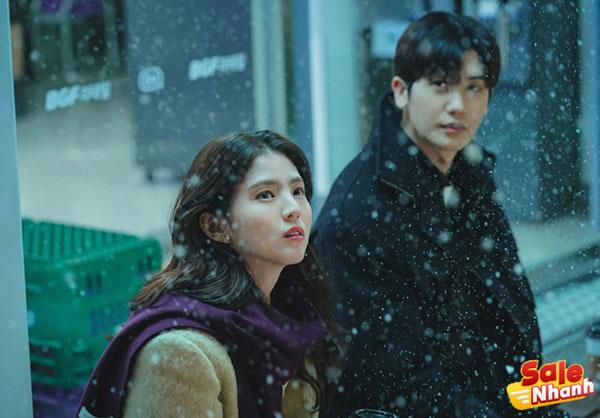 Eun-soo, who eventually finds out that her best friend has been in a relationship for over 8 years, begins to realize that her feelings all this time are more than just friends. As if wanting the audience to feel the nostalgia for someone who can't come, 'Soundtrack #1' shows the endless winter atmosphere. The director builds their love story along with falling snow, under the warmth of a thick coat and red scarf, to a "goodbye" hug.
Although I was worried that these 4 episodes could not summarize the companionship of the two of them. In fact, 'Soundtrack #1' can still bring romance on the air. Even adding other stories, such as a couple who own a cafe, to the story of two people who succeeded in achieving their dreams – it still doesn't explain the process. how.
However, I think 'Soundtrack #1' succeeded in highlighting Eun-soo and Seon-woo as a couple struggling to find their own love. (Salenhanh.com)
Conclusion on K-Drama: Soundtrack #1
Despite its short duration with short episodes, ' Soundtrack #1 ' is able to present the story quite nicely and highlight the depth of love story of two young, gentle and cute friends.
There are still many aspects to develop, but overall, Eun-soo and Seon-woo are able to make up for these shortcomings thanks to their chemistry.
Salenhanh – Product review blog
Address: 115 Nguyen Van Qua, Tan Hung Thuan Ward, District 12, Ho Chi Minh
Website: https://salenhanh.com/en
Mail: Salenhanh.com@gmail.com
#salenhanh #Reviewsalenhanh