Lotte has been in love with her boyfriend Alex for 5 years. Both work at a TV station. One day, the day Lotte had been waiting for finally arrived. The girl proposed unexpectedly. Unfortunately, for no apparent reason, Alex broke off the engagement. The man also came up with the idea of ​​Lotte's new program.
On the other hand, Chris comes as an expert that will help boost ratings for TV shows where Lotte and Alex work. The meeting between the two was not very impressive, but because they often participate in joint projects, the two people develop feelings.
However, Lotte refused because she still wanted to get back with Alex. Until the end of the story, one incident changed everything. You can watch the sequel to Lotte and Alex's story in the Dutch film Just Say Yes (2021). You can also read the synopsis and pre-review below to see if Just Say Yes (2021) is worth watching.
Just Say Yes (2021) movie synopsis
Release year 2020
Genre Comedy, Romance
Director Appie Boudellah, Aram van de Rest
Cast Yolanthe Cabau Noortje Herlaar Jim Bakkum Juvat Westendorp
A bride looks so sad that her beautiful dress and makeup look shabby. He sat on a park bench, next to a young man talking on the phone about personal matters.
He was curious as to why a woman in a wedding dress looked sloppy. The story goes back a while. Lotte (Yolanthe Cabau) is a young woman who loves romantic stories. She wants to marry Alex (Juvat Westendorp) one day; colleagues, dreamers and lovers.
Alex is a popular host while Lotte works behind the scenes. They have been dating for at least five years. Lotte was very sure that Alex would propose to her at any moment. As a lover of romance, Lotte had her own dream proposal. He doesn't need a big ceremony because to him, being intimate and simple is more memorable.
It's a shame Alex thinks marriage is something out of date. Things got to the point where Lotte gave up and no longer considered marriage everything, but then a surprise turned out to have been prepared by Alex and his friends.
Alex proposed to Lotte. The girl was very happy and prepared everything except the wedding dress. Because Lotte wanted to wear her grandmother's wedding dress. When trying on a dress that seemed too small, Lotte was accompanied by her mother and a few friends.
Lotte's first friend is named Guusje (Kim Lian). She is a good housewife, loves her husband but rarely touches her heart. For Guusje, marriage is not everything. Lotte's second friend is named Pam (Nienke Plas).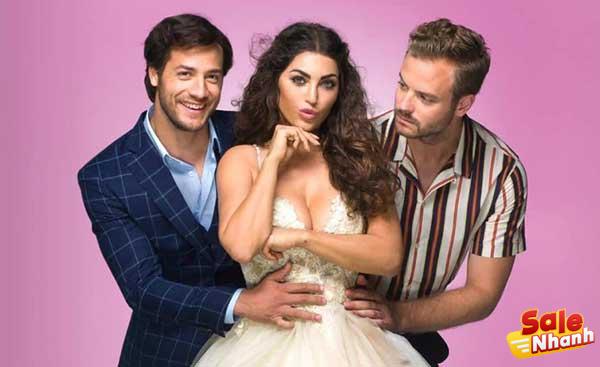 He is the happiest single person Lotte has ever known. Pam became a teacher after having an affair with the principal not because she likes children.
Among Lotte's closest people, her older sister Estelle (Noortje Herlaar) is actually not there. Estelle was said to be the ugliest in the family before she started making extreme changes to her appearance, including with the help of a doctor.
Estelle, who shined, became a celebrity and has more than 2 million followers. Estelle's life revolves around social media, even at her grandmother's funeral she can't escape selfies and updates. Estelle herself has a friend named Kim (Pip Pellens). The four of them could once depend on each other, but now Estelle was busy with her world.
One morning when Lotte was walking on her phone to her workplace, a man accidentally bumped into her from the side and spilled her coffee and messed up the files Lotte was carrying. After helping clean up the file, the new man left. Lotte demanded compensation but instead he gave her a fake business card.
At work, Lotte had to attend a meeting because of the show's low ratings. The meeting is chaired by Fritz (Huub Smit), a foul-breathed editor-in-chief who considers himself the most powerful.
Arriving late, Lotte explained that earlier an idiot had spilled coffee on his shirt. To my surprise, it turned out that the man was in the same room. He's Chris (Jim Bakkum), a participant who helped boost their show's ratings.
With her shirt rumpled, Lotte was asked to present her idea. Then he explained his idea, which is a program to help overweight people lose weight. Alex immediately interjects and says it's similar to his idea, but the two's goals are different.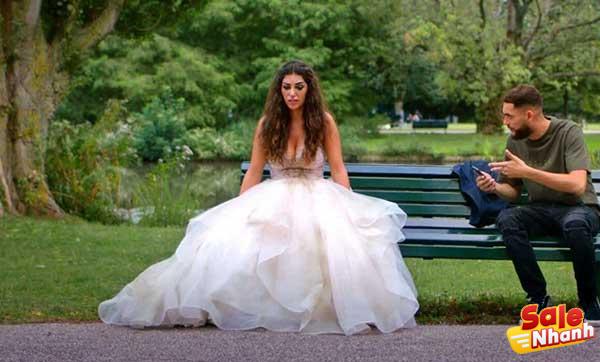 Lotte created the program to help, not to mock them. Chris also agrees. Unfortunately, Fritz entrusted the execution of the idea to Alex. Despite his objections, Alex manages to convince him. Chris, who had seen that from afar, just smiled with a gentle look.
Lotte herself is still worried about her grandmother's wedding dress being too small. She wasn't fat but her clothes were too small so Lotte had to shrink her body. At the office, Lotte was surprised to see a hot girl giving a presentation about the weather forecast. Fritz says it was Chris' idea. Upon confirming that, Chris actually complimented the design of the program Lotte had made regarding the dream proposal.
While working, the show he was directing suddenly went into trouble because the host actually got into a fight with the guest stars presented. Lotte, who was trying to intervene, was approached by Alex. Alex hastily says that their relationship can't go on anymore. Alex broke up with Lotte that day.
Twice unlucky for Lotte because at Fritz's orders, the cameras didn't stop filming them to let the embarrassing incident be broadcast to the public. Chris tried to stop Fritz but the editor-in-chief didn't care. The story goes back to the time when Lotte sat crying on a park bench. So what really made Lotte cry?
Just Say Yes (2021) movie review
The plot is not focused
Just Say Yes (2021) would be more interesting if the plot focused more on Lotte and her problems as a woman. From abrupt cancellation of commitments to discrimination in the workplace just because she's a woman, that's sadly not the case.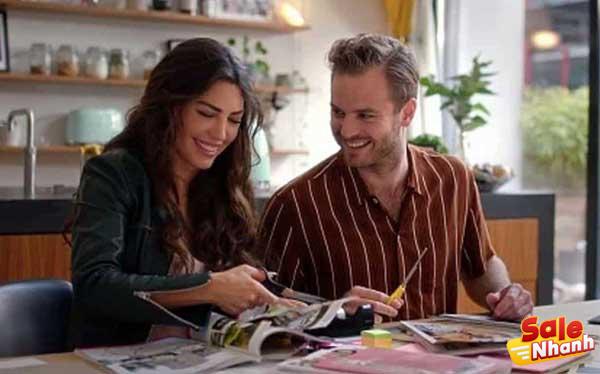 In some parts, the plot is filled with scenes of Estelle's flashy and good life. Such Estelle's life can be compared with the misfortunes suffered by the protagonist, so Lotte's story is even sadder.
However, since the plot is also packed with narration, the side conflict presented seems to take up too much space for Lotte's story as the main character. Portions are so large that focusing on Lotte's unfortunate fate no longer resembles the main conflict.
Instead of showing a story about why Alex decided to choose Lotte, this movie actually shows something else. In short, this movie loses focus a lot in the middle of the story.
There is nothing special about the premise
As a movie releasing in 2021, the premise of Just Say Yes (2021) feels dated. This humorous love story lasts about 97 minutes, the idea of ​​​​kodian stories, aka ordinary, nothing special. You will find a woman who is dumped by her lover, despised by her boss, sisters and mother, then changes her makeup and dress to make her more attractive.
When going through difficult times, she was accompanied by a man who began to dislike each other. After a while, romantic feelings arose between them. Sounds familiar doesn't it? However, in the process of implementing this trivial premise, it grew and branched like crazy, resulting in the story's title and content no match.
Create less interesting characters
In addition to the lack of focus, mediocre premise that tends to disengage from the whole story, Just Say Yes (2021) also does not offer interesting characters that can be impressed or memorable. Everything just passes even for the main character.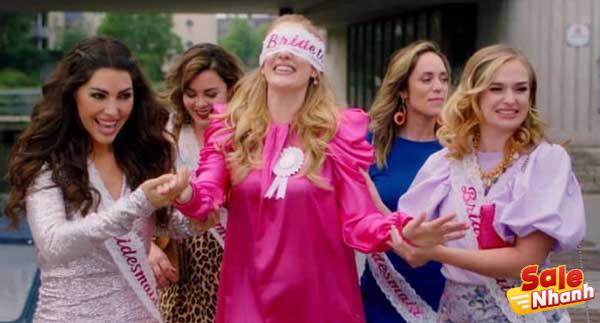 Lotte characters are quite common in everyday life; A 33-year-old woman is so busy with work that she doesn't care about her appearance. The emotional depth of a wounded woman is not supported by a good story. The reason is that the plot of this movie really extends all over the place, not focusing on the main character and his problems.
Aside from Lotte, Alex's character, who was previously in a rather important position, feels like a mere patch or add-on without significant powers. The characters are not developed and supported by the story. Although according to the title, the story of this movie should have focused on Alex, Lotte, Chris and the absurdity that happened between them rather than focusing too much on the other characters.
Besides, the cinematography of Just Say Yes (2021) is also not attractive. Don't expect to find compelling footage that can bring out the characters and story here, because you won't see that.
All in all, Just Say Yes is not a refreshing romantic comedy. He's not funny let alone sweet. This type of story is also quite easy to find in other titles. However, if you're still curious, you can check it out on Netflix right now!
Salenhanh – Product review blog
Address: 115 Nguyen Van Qua, Tan Hung Thuan Ward, District 12, Ho Chi Minh City
Website: https://salenhanh.com/en
Mail: Salenhanh.com@gmail.com
#salenhanh #Reviewsalenhanh