World-renowned human rights lawyer Bryan Stevenson seeks to free a death row prisoner. This biopic about one of the world's most famous lawyers in his early career may add another series on the subject of trial with the moral message that not all lawyers are greedy for money.
Just Mercy is one of those stars with a pretty solid look. Among them are Michael B. Jordan, Jamie Foxx, Rob Morgan, Tim Blake Nelson, Rafe Spall and Brie Larson.
Destin's director Daniel Cretton has poured his skills into this first major project after the previous three were indie films.
The film premiered at the Toronto International Film Festival, then had a limited release on December 25, 2019, followed by a wide release on January 10, 2020 under Warner distribution. Bros. Pictures.
Of course, there are many advantages to this film, it is the third collaboration between director Destin Daniel Cretton and actress Brie Larson, and we will detail all of them.
Just Mercy (2019) movie synopsis
Release year 2019

Genres Biography , Crime , Drama

Produce Warner Bros. Pictures

Director Destin Daniel Cretton

Starring Michael B. Jordan Jamie Foxx Brie Larson Charlie Pye Jr. Michael Harding Christopher Wolfe
In 1989, a Harvard law school graduate, Bryan Stevenson (Michael B. Jordan), went to Alabama to provide legal aid to the poor.
Together with Eva Ansley (Brie Larson), he founded the Equal Justice Initiative and went to prison to search for clients awaiting death sentences.
He meets Walter "Johnny D." McMillian (Jamie Foxx), an African American accused of murdering a white woman in 1986.
Bryan assessed this case as not strong because it was only based on the testimony of an inmate to reduce the prison sentence. Bryan intends to reopen the case.
The first step he took was to meet with the prosecutor who denied his request without seeing the document he was carrying.
He then meets the Walter family and finds a potential witness against a friend of one of the family members, Darnell Houston. Bryan filed a lawsuit using Darnell as his witness.
But then Darnell was arrested by the police for perjury. Bryan tries to free Darnell but Darnell refuses to testify again because of the threats he received in prison. Soon after, Bryan was stopped on the street and his car was searched by the police for unknown reasons.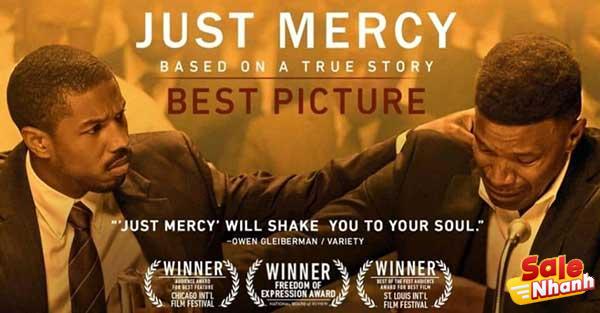 Meanwhile, Bryan was also dealing with another losing case and his client, Herbert Lee Richardson, was sentenced to death in the electric chair.
Bryan then personally went to Ralph Myers and convinced him to tell the truth and testify at the trial. Bryan's request for a retrial in Walter's case was again denied by a local court.
Through Eva's statement dismissing this retrial on 60 Minutes, support for them became strong and was responded to by the Alabama Supreme Court, which subsequently authorized a retrial of Walter's case. .
Although prosecutor Tommy initially denied Bryan's request for a petition, he eventually supported the petition at trial and Walter was acquitted. In the epilogue, Bryan and Eva continue to fight for justice to this day.
Walter died in 2013 and remained friends with Bryan for the rest of his life. A subsequent investigation into the Walter case found evidence that the killer was a white man, although the case was later closed without a trial.
Just Mercy (2019) movie review
Action but lack of dialogue
Jamie Foxx has proven once again that he is a good theater actor, even though he is often underrated. In Just Mercy, as Walter McMillian, Foxx is mostly silent and only says a few words.
But, just by looking at it, we know if he's going through a heartbreak because of the injustices he's been through. In his silence, we can feel the vibrations of mental anxiety that tends to go crazy from being in prison for so long on charges that aren't strong enough.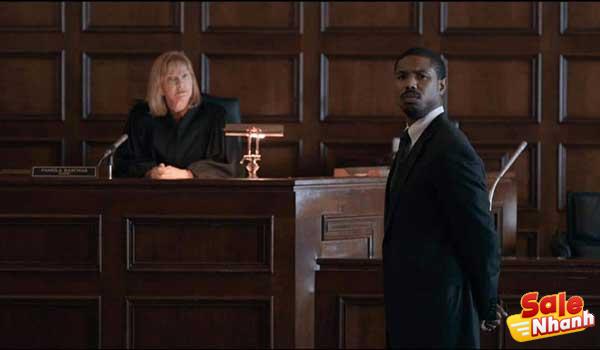 Even in his calm moments, we can feel his suffering. Foxx should do dramas with strong characters like this, so as not to be underestimated anymore.
While Michael B. Jordan plays the passionate young lawyer Bryan Stevenson, his image is not too flashy. As the main character, he can convey the impression of genuine disappointment even to the point of tears, but he is less convincing when it comes to portraying his character in the courtroom.
Sentences and emphatic expressions lack vitality and are ineffective. And Brie Larson, as an Oscar-winning actress, lives only a character that can't be developed and is just a supplement to the story.
Even the clothes and hairstyles seem out of date. The fashion of high-waisted pants like the one he wore was popular only in the early 1990s, while the movie was set in 1989. He seemed ahead of his time.
The real surprising performance comes from Tim Blake Nelson as Ralph Myers, a criminal who ends up becoming the key witness that leads Walter to declare his innocence. He managed to be a scene stealer with his nervous and nervous attitude and was delivered very well by him.
Destin Daniel Cretton is a relatively new director in the Hollywood film industry. The Hawaiian born in 1978 is known for collaborating with actress Brie Larson in 3 films, Short Term 12 (2013), The Glass Castle (2017) and Just Mercy.
Short Term 12 is also one of the films that elevated Brie Larson's career and became one of the best independent films to date. Then of course Brie Larson is ready to reprise her role in Cretton's next project, The Glass Castle, which is also a pretty quality hit.
And Just Mercy became their third collaboration, although Brie Larson only got a small role. Cretton is quite skillful in handling this biographical story and adapting it into a movie. In fact, the theme of systemic racism he carried, is still unfolding today in America.
Cretton does not hesitate to present inequality and discrimination in the law, both in prison, in court and outside the two precincts.
If Walter felt all of that in prison, Bryan experienced the same thing outside of prison. As an African-American, Bryan was stripped naked by a racist warden, only to embarrass himself.
And he was also stopped on the highway just to scare him away from the case he was going through.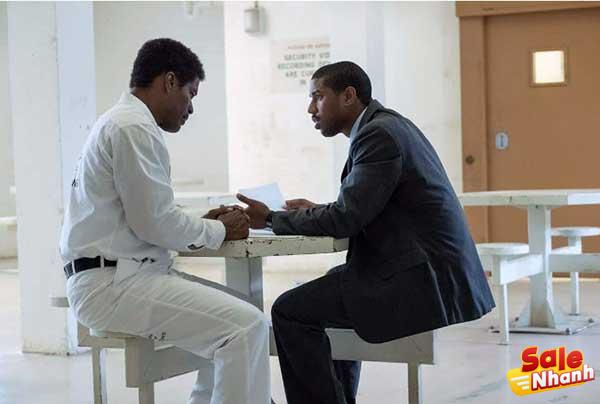 These important scenes are done very well by Cretton, so that the audience feels the impression. Because of his expertise in making this film, Cretton was later recruited by Marvel Studios to direct Shang-Chi and The Legend of the Ten Rings, which featured Marvel superhero characters with bloodlines. Asia.
Just Mercy is one of those films about discrimination in the legal world, and from a modern perspective, the nuances presented feel more real. Although inferior in class to Malcolm X (1992), this film has a solid story foundation.
Upon completion of its theatrical release, the film was subsequently released by Warner Bros. Photos throughout June 2020 as their reaction to the killing of George Floyd a month earlier. This is intended to educate the public about systemic racist practices.
Of course, Just Mercy is a must-see for lovers of experimental and law enforcement-themed movies. There's a lot we can learn from this film about the stigma and racism in the legal world. We hope that things like this never happen again and that the law can be fairly enforced regardless of skin color and regional sentiment.
Salenhanh – Product review blog

Address: 115 Nguyen Van Qua, Tan Hung Thuan Ward, District 12, Ho Chi Minh City

Website: 

https://salenhanh.com/en

Mail: Salenhanh.com@gmail.com

#salenhanh #Reviewsalenhanh