Jurassic World: Dominion is a science fiction film directed by Colin Trevorrow and starring a series of famous actors such as Chris Pratt, Bryce Dallas Howard, Laura Dern, Jeff Goldblum.
Jurassic World: Dominion is a film adaptation of the characters from the novel Jurassic Park by Michael Crichton.
Just like its two predecessors, Jurassic World (2015) and Jurassic World Fallen Kingdom (2018), Jurassic World Dominion will again star Chris Pratt and Bryce Dallas Howard.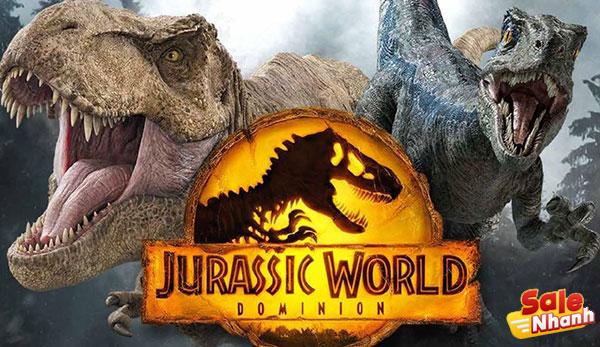 However, there is something special in this third film, which is the appearance of the main characters in the Jurassic Park series, They are Ellie Sattier (Laura Dern), Alan Grant (Sam Neill), and Ian Malcolm (Jeff Goldblum).
In the movie Jurassic World: Dominion still tells the story of humans living side by side with dinosaurs. The main character in the movie Jurassic World: Dominion, Alan Grant, played by Sam Neill was intimately attached to the sequel to the movie between humans and dinosaurs. Let's have a quick review with Salenhanh about the content of this movie!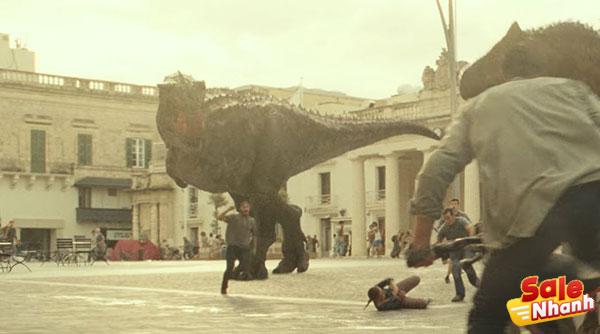 Summary of Jurassic World: Dominion (Dinosaur World: Territory)
The story of Jurassic World Dominion takes place 4 years after the destruction of Isla Nublar, the island where Jurassic World dinosaur park and Jurassic Park are located.
Many different species of dinosaurs currently coexist with humans around the world, on land, in water and in the air. Giant creatures hunt and breed around humans, including ferocious and carnivorous ones.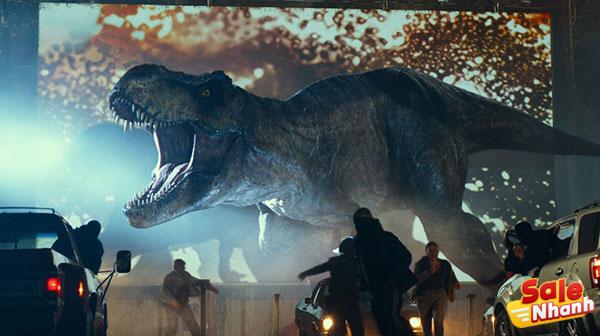 Source: Salenhanh.com
This situation raises doubts about whether humans can survive and continue to dominate at the top of the food chain even after sharing territories with dinosaurs.
Meanwhile, after the tragic dinosaur abduction in the Fallen Kingdom, Owen Grady (Chris Pratt) and Claire Dearing (Bryce Dallas Howard) decide to start a new life with Maisie Lockwood (Isabella Sermon).
One day, they meet a female carnivorous dinosaur that was raised in Jurassic World named Blue that he loves very much. However, now Blue is not alone as Blue is already a mother of a baby dinosaur. Unfortunately, a kidnap happens and separates Blue and Owen promises Blue to find Blue's baby and bring the baby dinosaur back to its mother. Next, Oweb has to go through terrible events — being chased and hunted by a giant dinosaur. Not stopping there, he meets other dinosaur experts who survived the Jurassic Park tragedy, that is Ellie Sattier (Laura Dern), Alan Grant (Sam Neill).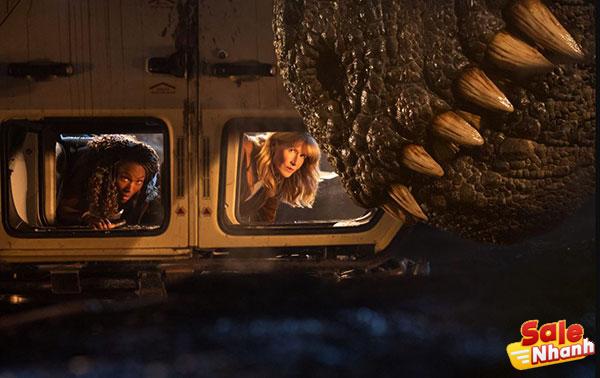 Did they manage to save themselves from the chaos that followed? Can the world of humans and dinosaurs exist in peace? Let's watch this interesting movie to get the most accurate answer.
Comments on the content of the movie Dinosaur World: Territory
Just like the previous films, Jurassic World: Dominion gives viewers very realistic techniques, and the dinosaurs appear to give viewers a sense of poles that are eye-catching and attractive when seen. Prehistoric dinosaurs seem to be appearing right in front of your eyes in the most vivid way.
Not only the picture, the sound of the movie is also great, especially the sound of dinosaurs that are both strange and familiar. Surely if you are a Jurassic Park movie or a dinosaur lover, you will not be able to ignore the movie Jurassic World: Dominion.
Jurassic World: Dominion movie trailer
Salenhanh – Product review blog
Address: 115 Nguyen Van Qua, Tan Hung Thuan Ward, District 12, Ho Chi Minh City
Website: https://salenhanh.com/en
Mail: Salenhanh.com@gmail.com
#salenhanh #Reviewsalenhanh