Junji Ito Maniac: Japanese Tales of the Macabre is an anime of the horror genre. One of the reasons why this anime is highly anticipated is because it is adapted from the famous horror manga by author Junji Ito.
Junji Ito Maniac: Japanese Tales of the Macabre is an original animated film (ONA) produced by Studio Deen. This anime premiered on Netflix on January 19, 2023.
Can this anime satisfy fans of Junji Ito's manga? Then don't be curious, read the review of Junji Ito Maniac: Japanese Tales of the Macabre below, please read it!
Junji Ito Maniac: Japanese Tales of the Macabre movie synopsis
Release year 2023
Genres Animation , Anime , Drama , Horror
Director Shinobu Tagashira
Cast Rie Suegara Yuuji Mitsuya Hiro Shimono Yumiri Hanamori Shun Horie
The first story is about a strange Hikizuri family of six children. After the death of his parents, the eldest son in the family is also tasked with "making a living" for his younger brothers.
Once, after leaving home, Kazuya, the family's first child, was lying on a park bench. At that time, he saw a beautiful woman taking pictures not far from where he lay.
Kazuya then approached her and asked what the woman was taking pictures of. It turns out that the beauty has an interest in supernatural stories. Kazuya also tries to invite the woman to his house and says that there are a lot of strange phenomena happening around his house.
The next story is about a mysterious tunnel. As a child, Goro saw his mother disappear in a tunnel. Later, as he grew older, some of his friends invited Goro to join them along the much-talked-about mysterious tunnel.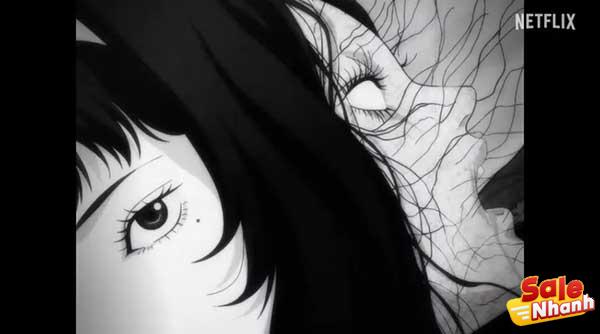 An ice cream bus is much awaited by children. On the ice cream van, only children are allowed on the bus. The kids are crazy about ice cream and always look forward to the bus every week. However, no one knew that something had happened to the ice cream van.
One day, the Japanese people were shocked by the news that the famous idol Terumi had passed away. Terumi's body was found hanged near his residence, much to his friends and fans' grief. As Terumi prepares to be buried, his funeral is packed with fans.
Terumi's girlfriend, Shiraishi, has even become the target of fans grieving over the death of their beloved idol. Fortunately, at that time Kazuko, a girl who is Terumi's best friend, came and stopped Shiraishi's violent behavior.
After a few days passed, a rumor began to appear that Terumi's ghost was wandering around. In fact, the news on television was also excited by a video of Terumi hanging her head around.
Unable to bear these false rumors, Kazuko talked to Shiraishi because he felt sorry for the untrue rumors. However, to my surprise, Shiraishi did say that the rumor was true.
Kazuko couldn't believe Shiraishi's words. However, one day, Kazuko receives a call from Shiraishi, who says that Terumi's ghost is wandering around. Shiraishi also states that Kazuko can see Terumi's ghost if she goes to the park.
Kazuko then reluctantly left. Arriving at the park, Kazuko discovered an extremely unexpected incident, which later became the beginning of a terrible terrorist incident in Japan.
Junji Ito Maniac: Japanese Tales of the Macabre . anime review
Anime Adaptation Of Famous Horror Mangaka
Horror manga fans may already be familiar with the character Junji Ito. He is a manga artist from Japan and is known as a horror mangaka.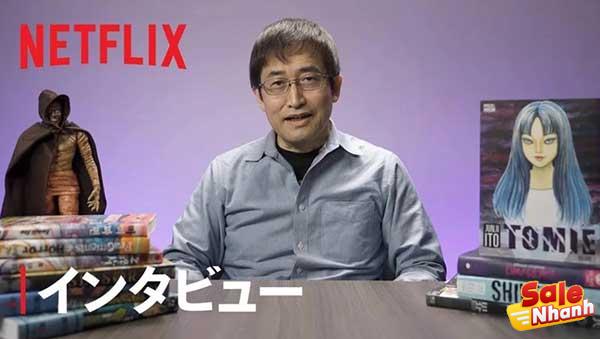 Then, in June 2022, it was announced that Junji Ito's manga would get an anime adaptation. And as mentioned above, this anime will be released on Netflix on January 19, 2023.
The Junji Ito Maniac: Japanese Tales of the Macabre anime series has 12 episodes. The story itself is made up of 20 collections of stories taken from Junji Ito's manga.
Three of them are The Hanging Balloons, Sōichi, and Tomie. And those three stories are the most terrible stories in this anime series.
An average episode is 24-25 minutes long, each episode has two stories. Although viewed sequentially, the stories are not related to each other. So if you want to watch it randomly, it doesn't matter.
Spooky shades since the first episode
As an anime of the horror genre, of course, the ghostly feeling with dark images is one of the key points. And you can already feel the ghostly feeling since the first episode.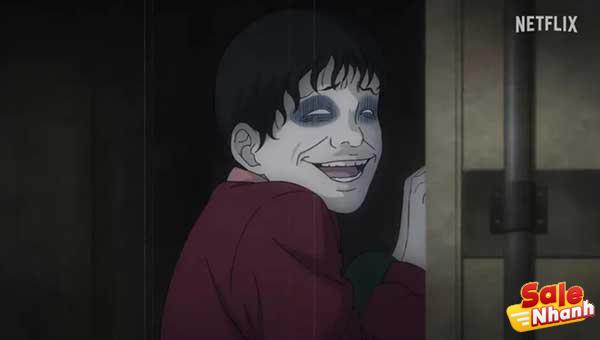 Not only the visual background creates a scary feeling, but almost all the characters in this anime can create that scary impression.
In addition to the spooky visuals, the music in each story also adds to the spooky impression. And in my opinion, this is one of the anime that is quite successful in providing scary images that match the theme.
Unusual horror anime
Usually, in horror stories, a ghost will appear to haunt. And, the ghostly figure is one of the crux of the spooky story. However, this anime is a horror anime which in my opinion is unusual.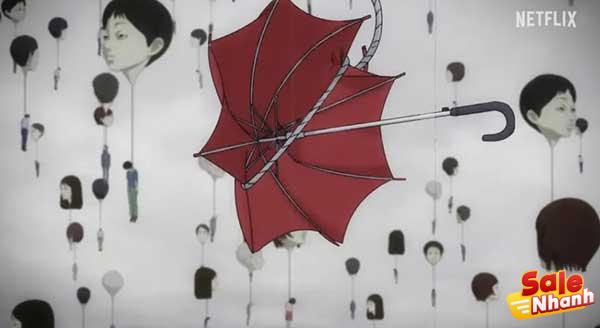 Although this anime has pretty scary stories, it's not uncommon for some of the stories to be quite strange to me. Starting from the depiction of the image that gives an unusual horror impression and feels strange, to the depiction of the characters, there is quite a bit of weirdness in my opinion.
Although it feels unusual and a bit eerie, each story has a different creepy impression. There are stories that feel scary, on the other hand there are also stories that really get a horror impression from the characters.
You won't see a typical Japanese ghost in this anime. And as I mentioned earlier, all horror descriptions are very unusual.
However, since I don't follow Junji Ito's manga, I can't really compare the story of this anime and his manga. For those who have watched this anime, they will probably be quite satisfied with the plot.
As for those who follow the manga, perhaps someone will feel disappointed with this anime adaptation. It may be because the description is too different or the story is too short. What do you think?
Salenhanh – Product review blog
Address: 115 Nguyen Van Qua, Tan Hung Thuan Ward, District 12, Ho Chi Minh City
Website:  https://salenhanh.com/en
Mail: Salenhanh.com@gmail.com
#salenhanh #Reviewsalenhanh