Since its release in 2020, the Jujutsu Kaisen anime has become one of the anime with a large fan base. So it's no surprise that the latest anime season is constantly awaited. Unfortunately, for the next anime season, it looks like fans will have to be patient as last February it was reported that Jujutsu Kaisen Season 2 will only air in the Winter of 2023.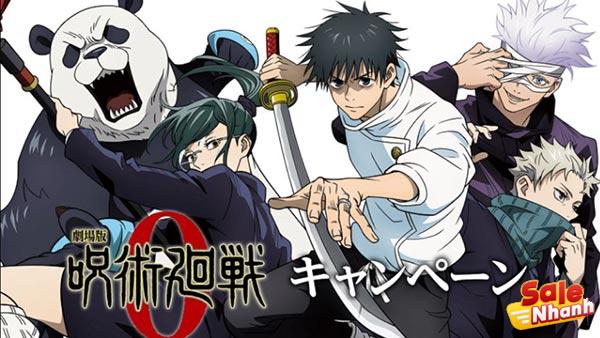 However, MAPPA still doesn't want to keep you waiting and released a prequel film based on the manga of the same name, Jujutsu Kaisen 0. Highlighting the events of the Night of the 100 Demons Parade, Jujutsu Kaisen 0 I doubt that the movie about that love is quite touching.
Jujutsu Kaisen Movie Review 0 (War Spell)
Prequel with full synopsis
Although it is a prequel, it can be said that Jujutsu Kaisen 0 has succeeded in giving clear directions for the continuation of the Jujutsu Kaisen series. The film tells the story of Yuta Okkotsu, who is "cursed" by his first love and childhood friend, Orimoto Rika.
Yuta receives an execution order from Jujutsu's superiors for possessing Orimoto Rika. It is one of the "special level cursed spirits" and is nicknamed the "curse queen" due to its immense power. However, this decision was opposed by Gojo Satoru, who saw Yuta's great potential and invited him to join the Tokyo Prefectural Jujutsu School.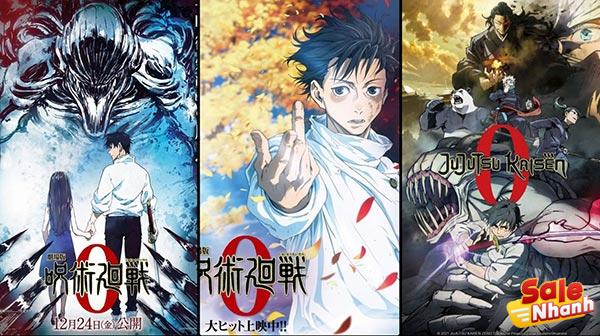 Starting with a brief but terrifying "appearance" from Orimoto Rika, Jujutsu Kaisen 0 looks rather gloomy at first glance. This movie is really more or less about Yuta.
More than that, there are many stories to be told here; Starting from the relationship between Gojo and Jujutsu officials not getting along, the existence of Geto Satoru, whose personality is different from the first season of the anime.
Indeed, if you haven't seen the first anime season, you will surely be confused because so many characters appear here. However, this film is also enough to introduce an overview of the world with its cruel and dangerous curses and how the Jujutsu Mages live to eradicate them. After all, isn't that the essence of Jujutsu Kaisen?
The content doesn't have too much drama
For an animated film with a duration of 1 hour 45 minutes, this movie has almost no redundant details. Directed by the anime director, you will still feel the fast-paced and continuous anime. Each scene is done without exaggeration and so smoothly that viewers are almost completely immersed in the film from beginning to end.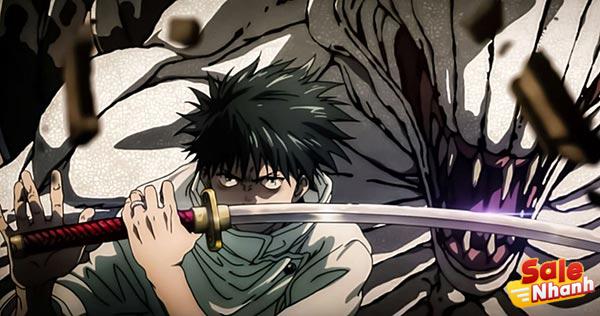 Instead of giving long flashbacks to explain something, you're forced to make sense of things by staying focused and following the characters from scene to scene. The flashbacks of Yuta, Gojo and Maki are quite brief but still enough for viewers to grasp all the necessary information. Especially for Maki, you can understand why he hates the Zen'in Clan.
For Yuta, you also understand what Gojo said that the strongest curse is love. Seriously, Jujutsu Kaisen 0 is really a dark and sad love story.
While there's a lot going on, the parts of each scene are just right. The fast paced is also comfortable to follow. You see, the Jujutsu Kaisen narrative has to be enjoyed what is happening and understood afterwards.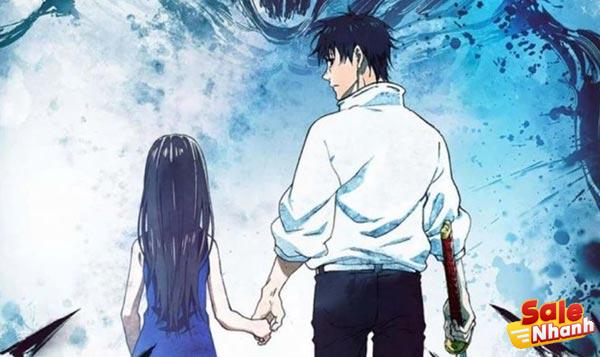 Background music makes the movie come alive
The original soundtrack produced by Hiroaki Tsutsumi, Yoshimasa Terui and Alisa Okehazama tried to build a different mood and atmosphere in each scene. Since the beginning, being awarded the "Best Strength" has helped Yuta move forward and change into a better person.
Yuta, who is passive, feels like a victim all the time, and has hurt many people he doesn't want to end up meeting Gojo, who believes he can use his powers for the greater good. .
The emotion conveyed only from the opening was closely integrated with the song. Yuta, who had almost committed suicide, feels he has lost interest in life, immediately experiencing a colorful life at Jujutsu School and making friends he never had. You can immediately understand everything in this song.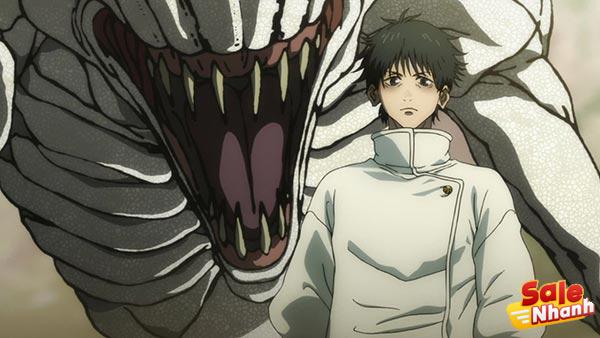 In addition, for each scene, the scoring method also makes the plot more fluid. Yuta's bleak life turns full of hope, from Rika's ferocity to Rika's warm memories of when she was alive, to fierce battle after battle, it all becomes more memorable. thanks to the live score.
Detailed animations
MAPPA is not a longstanding player in the world of Japanese animation. However, its animation portfolio is not inferior to senior animation studios such as Madhouse and Production IG. Holding the Jujutsu Kaisen anime production license, Salenhanh believes the film will certainly not disappoint. Yes, it can be said that Salenhanh is very satisfied with the animation.
Imagine, Nanami's super fast fight scene that you can barely see as she slashes her enemies. Not to mention, the climactic fight scene of Gojo and Miguel.
Also don't forget the atmosphere that is awakened when the curtain is removed, from the bright and cheerful elementary school turns tense. Unfortunately, just watching Six Eyes Gojo in HD in theaters isn't enough!