After a long wait by fans, Ivanna (2022) finally officially airs on June 14, 2022. Director Kimo Stamboel's film is still in the Danur Universe, as it adapts the story of himself from the novel titled Ivanna van Dijk by Risa Saraswati.
The story of a Dutch Noni named Ivanna, who avenged the natives for her death. The ghost of the headless Dutch Noni, will terrorize Caitlin Halderman and the people living in the nursing home in the Bandung area.
Unlike most horror movies in general, Ivanna (2022) will give you a classic horror feel that you rarely get. No jumpscare with shocking sound effects, but the horror scenes will make you hard to forget.
Then how can this ghost story of Ivanna terrorize those living in nursing homes? So that you are no longer curious, you are obliged to read the summary and review of the movie Ivanna (2022) below.
Ivanna movie trailer (2022)
Summary of the movie Ivanna (2022)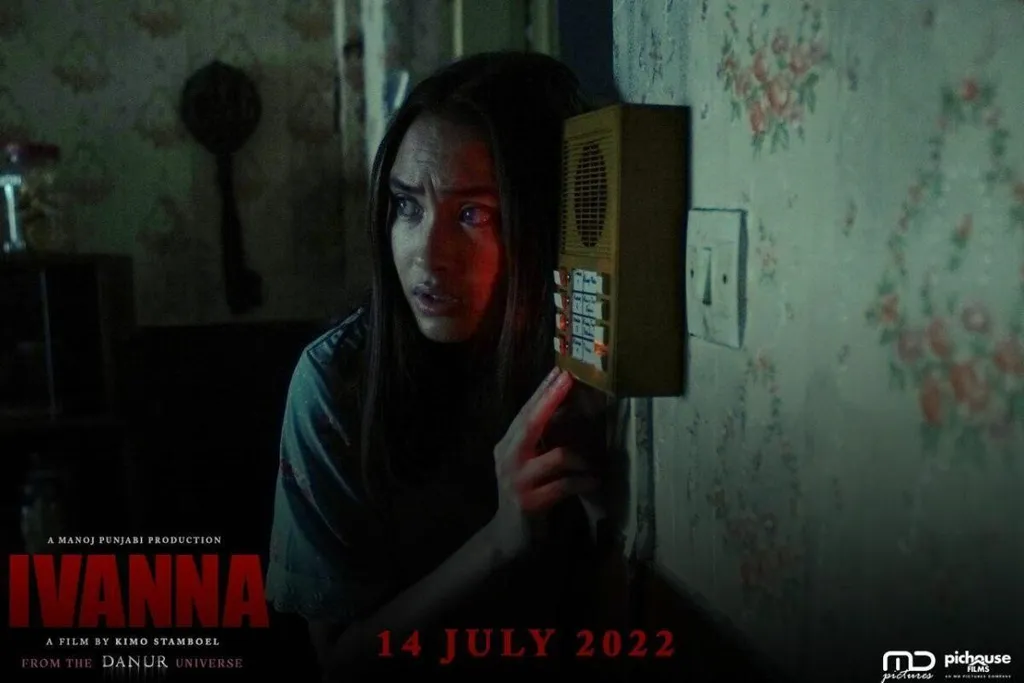 Release year

2022

Category

Horror, Mystery

Manufacturing

MD Pictures, Pichouse Films

Manager

Kimo Stamboel

Cast

Caitlin Halderman

Jovarel Callum

Junior Roberts

Sonia Alyssa
Set in 1943, at that time Indonesia was still a colony of the Dutch colonial government. However, there is a Dutch family that really loves Indonesia and its people. This is the story of Ivanna van Dijk, a Dutch girl who has been used to mingling with locals since childhood.
However, Ivanna's life changes, when various traumatic tragedies befall her family. Starting from the fact that his sister died a horrible death, until this feeling of loss caused his parents to commit suicide.
Not only that, Ivanna, who was forced to become a comfortable Japanese woman, was betrayed by the people she trusted. In order to save her family and the people of her homeland that she loved, Ivanna secretly gave information to the Japanese through Matsuya.
Unfortunately, that was no salvation, Ivanna even died beheaded in front of the natives. Ivanna died while carrying a grudge against those who betrayed her.
Decades after the incident, in 1993 to be exact, two siblings were traveling to Bandung. At the time of Eid for Muslims, Ambar and his sister named Dika have to celebrate with foreigners.
They will live in a nursing home, owned by a friend of their late parents. Ambar himself has a special condition, he is not completely blind but his eyesight is very nearsighted.
But what becomes of concern is not whether he can see or not, but whether what he sees is real or not. Because after the surgery, Ambar's eyes become very sensitive and he can see things that normal people cannot see.
When they arrived at the orphanage, they were greeted by Agus and Bi Wati. Ambar and Dika also knew the other residents.
That same day Ambar discovered something strange, when he accidentally fell into the basement in the building next to the orphanage. Ambar, Dika and Arthur find many antiques and a very scary headless statue.
On the night of takbiran, all the residents of the orphanage were delighted to hear back the old disc they got from the basement. They don't realize that this is the place that will cause terror to the headless Dutch Noni ghost making their lives restless.
The day Eid was supposed to be happy turned tense again, when Ani died with a severed head. Once again, Ambar gets a detailed visual look at Dutch Noni's past.
Now that he knew, this Dutch Noni was the victim of betrayal from some of the natives who tortured and handed her over to the Dutch. Ivanna died a horrible death at the hands of the Japanese and her head was thrown into the well behind the orphanage.
Now Ivanna intends to avenge the natives, while searching for her missing head. Like Dutch Noni's last words, "Every drop of my blood, will make your life restless".
So what must Ambar and other nursing home residents do to survive the Dutch Noni terror?
Memorable iconic Jump Scare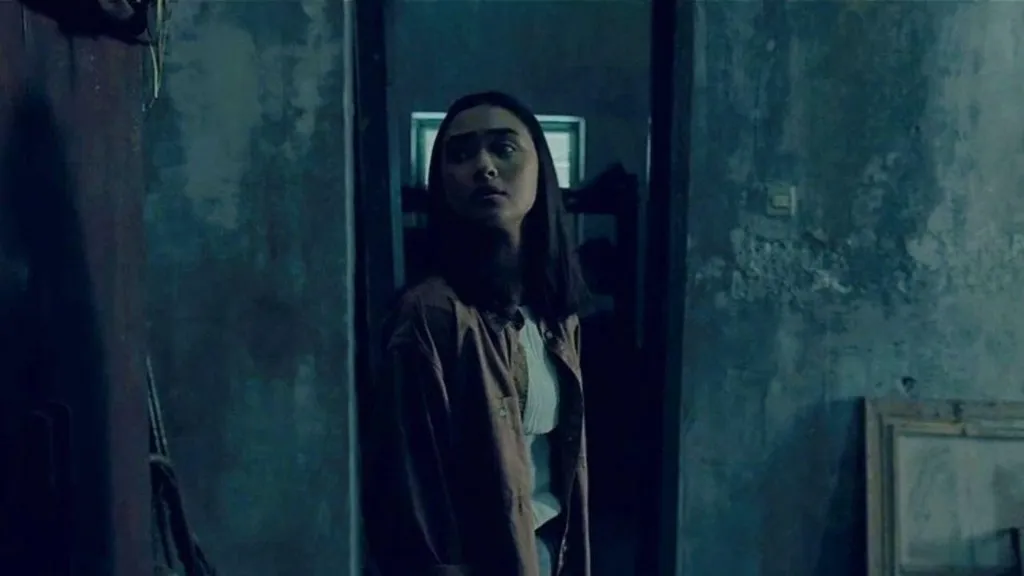 Ivanna (2022) is indeed one of the most awaited and anticipated Indonesian horror films. The reason is, this movie is still in the Danur Universe and is promised to give a very different story.
Certainly, when I watched it, this Kimo Stamboel movie was different from the other Danur movies. It's not just a scary ghost to be seen, but a bloody scene it's no less terrifying.
But what I like most about this movie is how they convey the horror element. It's not uncommon for similar films to make jump scares the spearhead, but Ivanna (2022) uses a different concept.
Scary jump appears without creating any shocking sound effects. A bit spoiled , the stage when Ambar found the headless statue in the cellar was the best.
Without any warning, the headless statue of Ivanna suddenly stood up with her arms forward. As if ready to clamp down on her face, the statue quietly walked through the halls of the nursing home.
The additional sound effects of rain and thunder also make the atmosphere more tense and scary. This classic horror style is rarely seen in Indonesian horror movies.
To me, this style feels a lot scarier, than jump scares with sound effects or weird ghostly silhouettes. But whether you realize it or not, every time you see an empty chair, you will surely picture the statue of Ivanna sitting silently there.
The story is almost perfect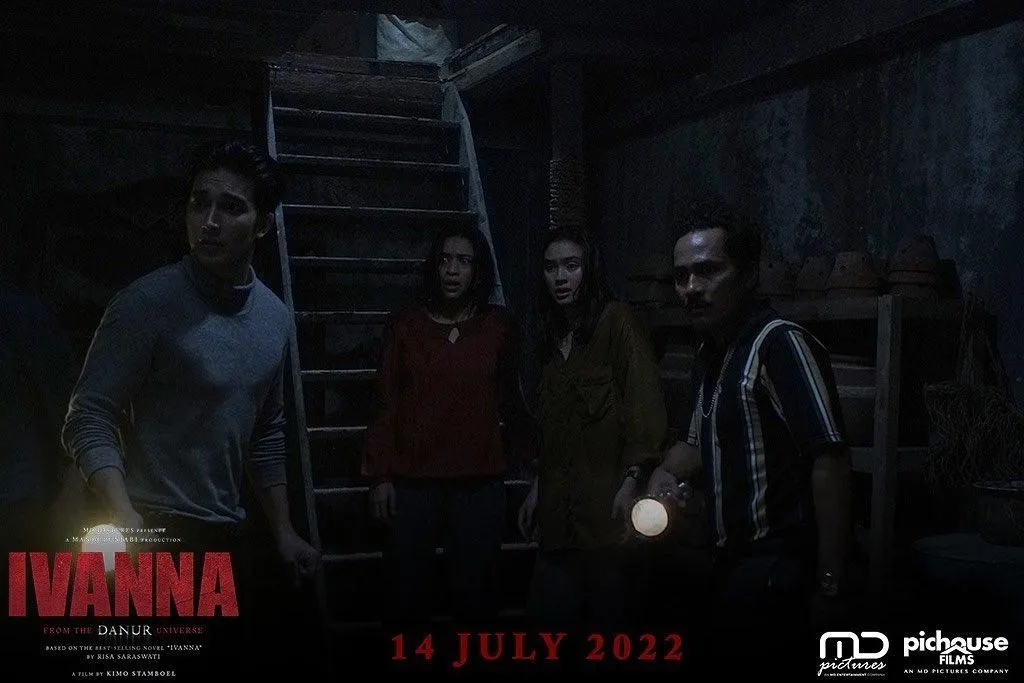 Although impressive with jump scare To be honest, this movie from director Kimo Stamboel has some flaws that I really regret. There has been some praise and criticism for writer Lele Liala, especially for her character development.
First, I would like to commend Ivanna's background for being told so coherently, even though her story is cut into parts. In fact, the story mix in this movie is commonplace and often seen in various Indonesian horror films.
For example, rain, lightning and accidentally finding a treasure ends with a curse or terror. However, Ivanna offers some new stuff, making the ordinary stuff even make sense of horror and sensationalism well channeled.
I do regret some potholes and less than optimal character growth , though. Only Ivanna and Ambar's characters have strong personalities, and the other characters are nothing.
For example, why didn't anyone know about the empty house next to the nursing home, before Ambar arrived? Then where did Ambar's idea come from to burn Ivanna's body so that this headless ghost would be destroyed?
Not only that, I regret that some of the key characters in this film remain unexplored. For example, the characters of Syaiful and Matsuya are in the context of Ivanna's life, and in Ambar's life many characters are hanged. Meanwhile, in terms of acting, all of them gave their best.
Great cinematography, but the visual effects feel amateur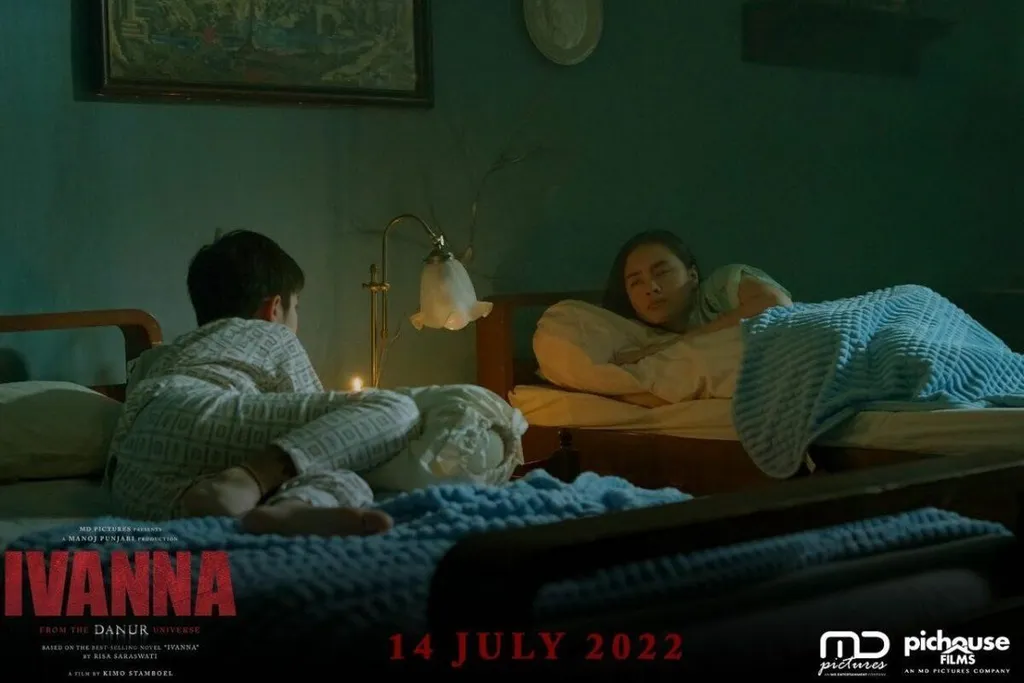 For me, Ivanna (2022) is by far one of the most edgy thrillers in cinematography and storytelling . Gore expert Kimo Stamboel can provide a rather sadistic scene that is fun to watch.
What I like most is that he tells the story of Ivanna's life through the silhouette of the shadow seen from the flashlight on the wall. For me this method is unique and very clever, because everyone can feel what Ambar sees.
Edit Ambar's transition from very dim to clear is very smooth. Image capture and conversion is also very stable, making it even more spooky and the tension flows well. The different tense images are also very well presented.
It's just, there's one that doesn't satisfy me. There are some visual effects that feel unappreciated, especially when Ivanna strangles and beheads her victims. Obviously everything immediately turns into animation and distracts me a bit.
Starting from the slightly flattened head to the exposed blood stains, it is clear that all are the result of editing .
Indeed, the effect does not look too harsh, but it is a pity that the visual effect looks amateurish. Especially when compared to similar films like Doll 3 (2022), the visual effects of this film clearly lag far behind.
Becoming spin-off from the Danur Universe series, Ivanna (2022) remains tied to the feature film adaptation of Risa Saraswati's novel. Even so, Kimo Stamboel also offers some new trends in fear-jumping and smart-choice storytelling .
Unfortunately, this film still has many shortcomings that make the audience less happy while watching it. So what do you think? Have you also seen the movie? Don't hesitate to share your opinion in the comment section, OK!
Salenhanh – Product review blog
Address: 115 Nguyen Van Qua, Tan Hung Thuan Ward, District 12, Ho Chi Minh
Website: https://salenhanh.com
Mail: Salenhanh.com@gmail.com
#salenhanh #Reviewsalenhanh