What if a marriage attorney who normally handles divorce cases for his clients suddenly fell in love? Will it change her perception of love and married life?
In the movie called Intolerable Cruelty, this unique thing happens to the main character who is a famous marriage lawyer. Then what's the next lawyer's life like? Here is the review and summary!
Intolerable Cruelty movie synopsis
Release year 2003
Genres Adult , Comedy , Crime , Drama , Law , Romance
Produce Imagine Entertainment , Universal Pictures
Director Joel Coen
Cast George Clooney Catherine Zeta-Jones
The film tells the life of a marriage lawyer named Miles Massey, who has an illustrious career and always makes his clients win in court. One day, Miles had a billionaire client named Rex Rexroth. Rex was sued by his wife, Marylin, for a divorce.
Marylin is a materialistic woman who always pursues Rex's treasure. He also has proof that Rex is having an affair so he is sure he can win the court and get all of Rex's assets. But Miles has found other evidence to turn the situation so that Marylin finally fails to get the treasure of Rex she has been chasing for so long.
Some time later, Marylin arrives at Miles' office with a rich man who is considered to be her future husband. She goes to Miles' office to make a prenuptial agreement.
Miles is surprised at Marylin's attitude because the prenuptial agreement protects each party's assets when they divorce so Marylin will not receive any assets later.
But Marilyn is still determined to make the deal and convince Miles that she really loves her future husband without any purpose. Miles is still amazed and devastated because he is slowly falling in love with Marilin. Finally, a prenuptial agreement was made. Miles also attends Marylin's wedding.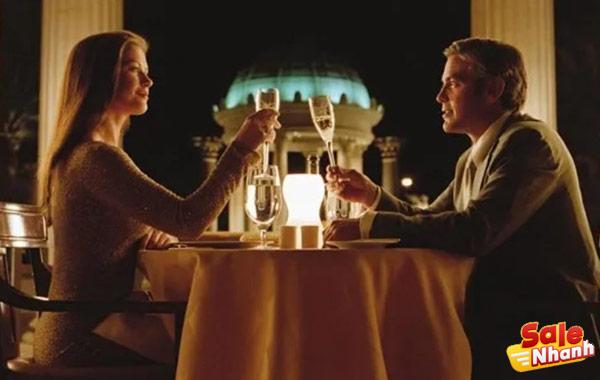 On the wedding day, Marilin's husband, who claimed to have confidence in Marylin, tore up the prenuptial agreement. Finally, six months later, Miles heard that Marilin and her second husband had divorced and that Marilin was also said to have become very rich through the division of assets after the prenuptial agreement was annulled.
Knowing that Marylin is divorced and rich, Miles, who happened to meet Marylin in Las Vegas, approaches her. Miles asks Marylin to marry him. Miles also assures Marylin that he is not running after his wealth, even though Marilin is much richer than Miles now. The two married after making a prenuptial agreement.
On the first night, Marylin said that she trusted Miles so he tore up their prenuptial agreement. Miles is also happy to have the opportunity to master Marylin's treasure. He decided to leave the marriage lawyer forum and said that now he believes in love.
While celebrating this, Miles learns the fact that Marilin's ex-husband is just a hired actor and not a rich person, so Marilin is actually not very rich. The situation has changed, now Miles' property is being threatened by Marylin. Marylin immediately dealt with the divorce from Miles and took Miles' property.
Miles is threatened with intent to hire assassins to kill Marylin. When the killer was about to commit his act, Miles received news that Marylin inherited from Rex suddenly died.
Knowing that Marylin is now rich, Miles intends to cancel the murder, but the killer is caught by Marylin.
Finally, Miles and Marylin sat down with their attorney to discuss the fate of their marriage. But instead of agreeing to a divorce, the two turned out to be romantic and kissed, although no one knew what Miles and Marylin's true intentions were.
Intolerable Cruelty movie review
A gentle story about the other side of marriage
If in general the plot in romantic dramas invites you to see sweet and beautiful stories about the world of love, this movie is different.
In this 99-minute film, we'll really see another side of married life that isn't as romantic as in the usual movies. The movie Intolerable Cruelty really tells the story of marriage in terms of profit and loss.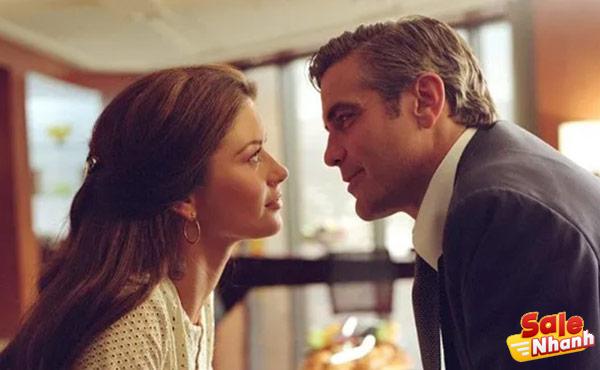 In this movie, the love story that happens is not a romantic one. Even if protagonist Miles Massey falls in love, we'd still suspect that he's really just chasing the wealth of his wife who is supposed to be a wealthy widow.
The story is presented with light episodes and humorous spice that will keep you entertained. Even stories about divorce will not make you sad or cry, but on the contrary, are funny and ridiculous. So this movie is very suitable to watch when you are looking for a light and fun entertainment!
Unique and unpredictable characters
It can be said that the characters in the movie Intolerable Cruelty all have unique and unpredictable personalities.
For example, the main character is a marriage lawyer named Miles Massey, played by actor George Clooney. The actor can play the charismatic Miles character but is also quite ridiculous in some scenes.
In addition to Miles Massey, another character that is equally noticeable is the character Marilin, a beautiful woman who has married many times just to be rich. Although it is only a supporting role, it seems that Marylin's character has a strong character and moves the story line in the movie.
With visual nuances, wardrobes and cinematography done with the concept of glamor and luxury, we'll be even more curious about this Marylin character. As you follow Marylin's journey in this movie, you'll be amazed by all the strange thoughts and behaviors that also bring laughter from Marylin.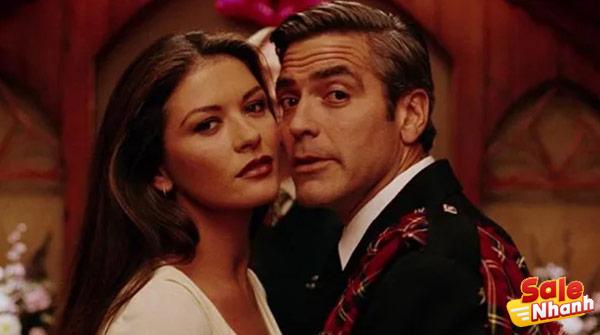 Unexpected plot and open ending
Throughout the story, the movie Intolerable Cruelty will bring surprises from the characters in the film. You won't be able to guess what the main characters of this movie are really thinking.
From scene to scene, we will see a lot of unexpected details coming from the main characters in the movie. The same goes for the ending of this movie that will leave you guessing what really happened.
At the end of the film, it is said that Miles and Marylin got back together while they were in the process of getting a divorce. However, it is not explained exactly how the ending of Miles and Marylin's love story will be. It seems that the audience is free to explain to themselves what happened between the two couples and how their love story ended.
That's a comment about the movie Intolerable Cruelty, a comedy-drama about the dark side of married life. Have you seen this movie yet? What do you think is the most interesting thing about this movie? Let me know in the comment column, OK!
Salenhanh – Product review blog
Address: 115 Nguyen Van Qua, Tan Hung Thuan Ward, District 12, Ho Chi Minh City
Website:  https://salenhanh.com/en
Mail: Salenhanh.com@gmail.com
#salenhanh #Reviewsalenhanh