Have you ever thought about adoption? This decision may be controversial for those around. Moreover, having to adopt 3 children at the same time.
But this is what Pete and Ellie do, a couple living a very harmonious life. The interesting thing is that the story of Pete and Ellie is not just a fictional story but was inspired by a true story.
In this family-themed Instant Family, we get to see Pete and Ellie's lives after they decide to adopt 3 siblings, who changed their lives forever. Starring Mark Wahlberg and Rose Byrne, what's next for Pete and Ellie? Check out the summaries and reviews below.
Instant Family movie synopsis
Release year 2018
Genre Comedy, Drama
Director Sean Anders
Cast Mark Wahlberg Rose Byrne Isabela Moner
Pete Wagner and Ellie Wagner are a couple that can be said to be very harmonious. They share the same vision of life, support each other and rarely fight.
Although they have no children, Pete and Ellie still live happily. Until one day, Ellie got into an argument with her older sister, Kim. When Ellie showed Kim a house with 5 rooms, Kim turned it down.
Their argument heated up until Kim finally said that Ellie would never want to have children. Ellie was quite stunned when her brother said that. During the past time, Ellie has not thought about having children because she feels that she and Pete do not have enough money to raise children.
Pete also hesitated to have children because he felt he was too old. But suddenly, the word 'adopt' came out of Pete's mouth.
Without letting Pete notice, Ellie thought about the words. Ellie began to learn about adoption. Despite refusing, Pete finally started thinking about adoption. They eventually agreed to take the adoptive father class.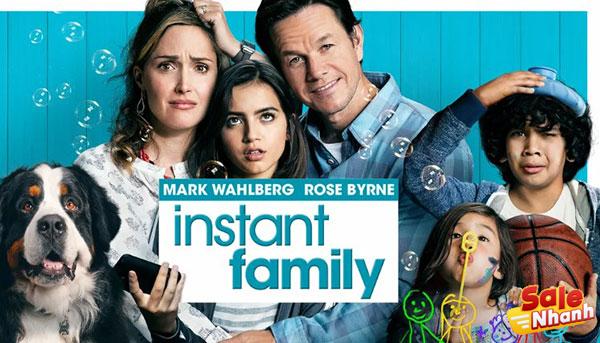 During class, Pete and Ellie are very excited. They also meet other prospective adoptive parents who also intend to adopt.
Before they can adopt, they first have to go through a series of classes, until they finally reach the day when prospective adoptive parents can meet and choose the children they will care for.
Pete and Ellie begin to meet and play with the children. The caretaker of the orphanage said that not many parents are willing to adopt teenagers. In fact, there are a lot of unmarried minors there.
Pete felt both pity and anger at the thought. He then approached a group of minors and intended to approach them.
They accidentally see Lizzy and are very impressed with Lizzy. Pete and Ellie also decided to adopt Lizzy for adoption. Surprisingly, Lizzy also has 2 younger brothers, Juan and Lita, who were also abandoned at the orphanage.
Like it or not, Pete and Ellie ended up taking home and taking care of the three of them. Despite their extreme doubts, Pete and Ellie are ultimately determined to raise Lizzy, Juan, and Lita.
With different personalities, Pete and Ellie have to adapt to a new life. Lizzy, the eldest child, 15 years old this year, has an unruly personality but also cares for her two younger siblings.
Juan, the middle child, is a clumsy boy. Meanwhile, the youngest Lita has a cute personality, but she often gets angry if she doesn't follow her mother's wishes.
Conflict began to arise when Lizzy began to show a rebellious attitude. Although Ellie tried to get close to Lizzy and be gentle with her, Lizzy showed the opposite attitude. He even got annoyed with Ellie. This made Ellie sad. But the closer she got, the more Lizzy rebelled.
Not to mention Lizzy's two younger brothers are quite difficult to please. Pete and Ellie really feel that their lives are a lot quieter when they are not foster parents. So, what are Pete and Ellie going to do? Can they survive with their three new children? You can watch the whole movie to find out the answer, yes!
Instant Family movie review
Presents important lessons for being a foster parent
Despite being in the humorous genre, the message that the film wants to convey is extremely strong, especially for those who are intending to adopt a child. Pete and Ellie seem impulsive in their decision to adopt Lizzy and her siblings.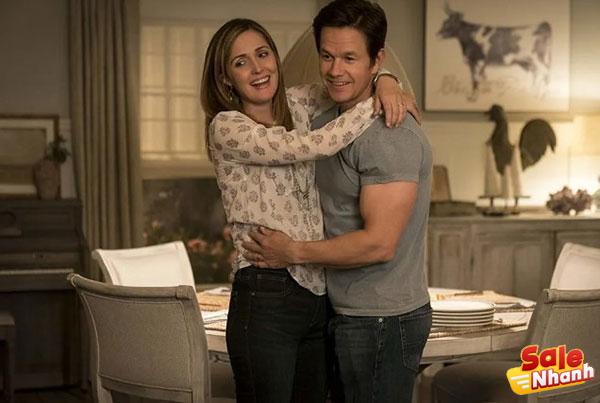 In the first place, the challenges they will face raising grown children are not easy. Furthermore, along with 2 other children.
However, in addition to trying to present different challenges, this film also tries to emphasize how these adoptive parents react to their children, especially to Lizzy.
At first, seeing Lizzy's attitude was also uncomfortable, it seems that she does not want to approach even though Ellie is very kind and understanding to Lizzy. But Ellie missed an important point, which is to let Lizzy feel comfortable in her own way.
Nor can we force the reaction of others to what we expect, even though we feel we have tried our best. I am very impressed with how this movie breaks down the solutions quite easily. The conflicts in the film are done in stages so we can also feel the frustration that Ellie and Pete went through.
Successfully breaking the stigma about adoption
In addition to showing Pete and Ellie's struggle to become adoptive parents, this film also succeeds in breaking down the societal stigma against adoption, which may not be the norm. . Especially in Indonesia, there are still many people who think that having a biological child is better than adopting one.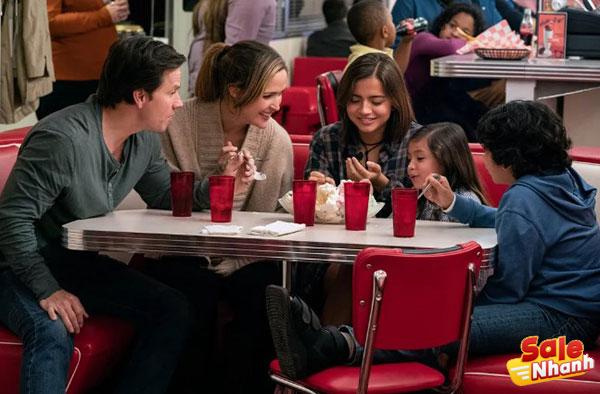 Through the controversial dialogues of Ellie and her family, this film attempts to provide a different perspective on adoption. At first, Ellie's decision to adopt was considered strange. But their age and financial considerations matter when they finally decide to adopt.
Besides, the belief that the children in the orphanage have the same opportunity to have a complete family also strengthens the meaning of this film. Therefore, Instant Family is not only an ordinary family comedy but also a movie with a very meaningful message.
Sweet chemistry between Mark Wahlberg and Rose Byrne
Not only in terms of story with a strong message, this film is also supported by the appearance of two very harmonious main characters, namely Mark Wahlberg and Rose Byrne. We might see Mark appear more often in action movies, but in this movie, Mark plays a responsible and supportive husband.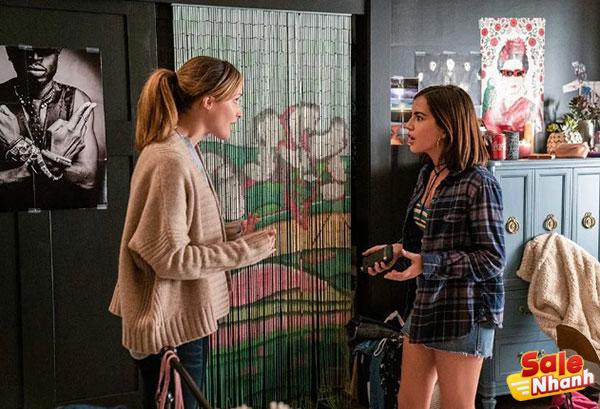 Not alone, Mark's acting is even better when paired with Rose Byrne. Rose Byrne's calm demeanor suits Mark. The sweet chemistry between the two was built thanks to their acting abilities.
That's a brief review of the Instant Family movie. It has a simple premise, but in reality, this movie conveys a powerful message. Do you also watch movies? Share your opinion about this movie in the comment column, OK?
Salenhanh – Product review blog
Address: 115 Nguyen Van Qua, Tan Hung Thuan Ward, District 12, Ho Chi Minh City
Website:  https://salenhanh.com/en
Mail: Salenhanh.com@gmail.com
#salenhanh #Reviewsalenhanh