Incantation (Incantation 2022) is a 2022 Taiwanese horror film that is currently booming. Airing on Netflix from July 8, 2022 with images and content in semi-documentary form is predicted to be Taiwan's scariest horror film.
The film with the original title Zhou, s four was announced at the "Bucheon International Fantastic Film Festival" 2019, "Incantation" was also screened at the "Far East Film Festival" in June 2022.
Directed and written by Kevin Ko, this movie is actually inspired by a true story. The story of a family in Gushan District, Kaohsiung was a resounding success in 2005. And after its box office release, this film became the highest-grossing film of 2022 in Taiwan at the same time. You can also watch the movie through the Netflix movie application . Let's review the movie Salenhanh and review the content of this scary horror movie
Trailer of the movie The Curse (Incantation 2022)
Synopsis of the movie The Incantation (Incantation 2022)
A woman named Ronan (Tsai Hsuan-yen) takes her child back to an orphanage named Dodo (Huang Sin-ting). At home, Ronan is a single mother who has to take care of her daughter Dodo alone.
At home, Ronan tries to pamper Dodo and tries to get rid of the trauma he did 5 years ago. Six years ago, Ronan, his girlfriend Dom (Sean Lin) and cousin Yuan (RQ), broke a customary taboo when recording rituals for their internet channel Ghost Busters.
They arrive in the remote village of the Chen clan, who are still related to Dom and Yuan, followers of the Yunnan esoteric beliefs worshiping a deity known as the Mother Buddha.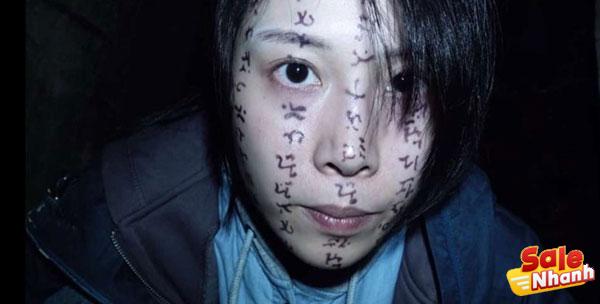 The clan asked all three to hand over their names along with a mantra to the Buddha-Mother. A clan elder told Ronan that after his daughter was born, he should do the same.
Ronan was surprised that he didn't realize that she was pregnant. That night, a group scouting a clan is performing a ritual in which a little girl seems ready to be sacrificed. A tunnel that was actually the main target of Ghost Busters turned out to be a sacred place for the Chen clan's beliefs.
Back in the present, Ronan recovered and brought Dodo back to live with him. Their house is quickly filled with inexplicable activity and Dodo is disturbed by a dim presence that Ronan cannot see.
Dodo gradually contracted a strange disease that made him weak, Ronan's mental health declined when he saw his son like this. When a social worker arrives to take Dodo away, he and Ronan escape with the help of Ming (Kao Ying-hsuan), Dodo's caretaker in the orphanage, whom Dodo considers his father.
They take Dodo to the temple, where a priest and his wife agree to risk their lives to help Dodo. They forbade him to eat for the next seven days, but as his condition worsened, strange, gruesome marks appeared all over Dodo's body.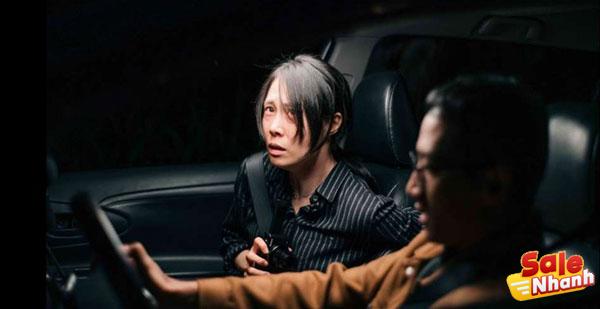 Has Ronan's curse of the past 6 years passed on to his son? How will Ronan handle this, when he has no one else?
Comments on the content of the movie The Incantation (Incantation 2022)
Document image with 2 timelines
Like watching a documentary in a suspenseful range, it actually sounds convincing. Perhaps if you weren't told that this was just a fictional movie, you would have believed that things were going their way.
If you are a horror fan, you are probably familiar with 'The Medium' from Thailand. This film can be roughly the same, using two time settings and also involving local religious beliefs.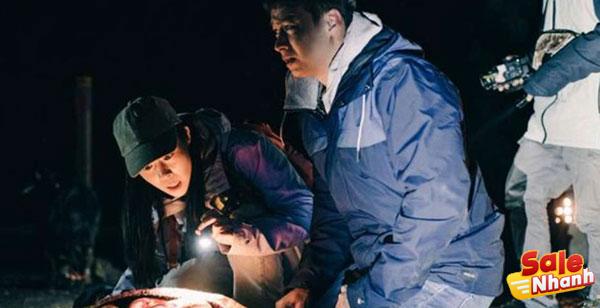 With a camera that Ronan always carries with him in his daily activities, it makes the appearance of horrifying events look more natural. Some camera angles look the same without really focusing on the terrible stuff that comes out.
This makes us more focused and waiting for what will happen in this recording. Tense every second, Ronan's way of dealing with the supernatural will also confuse us.
Two time settings, both depicted with fps (first-person)-style visualization, require us to guess what is actually happening. Kevin Ko's genius in inviting audiences to engage with the real fears that Ronan experienced.
What makes this all the more stressful is that the situation of the Chen clan in a remote village is flashed back from the start, complete with all descriptions of the village. Until mysterious and gruesome rituals roll us into goosebumps.
Random Conspiracy Sequence Mystery
Using two time settings, it is more difficult to understand when assembling a plot and main conflict are intertwined. At the start of the game, we really have to be patient with the mystery that Ronan immediately shows why he records every activity with Dodo.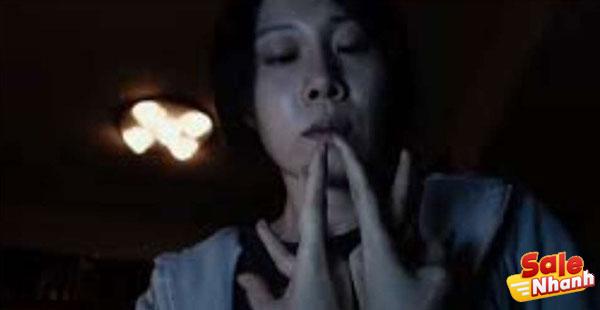 However, the horror element felt from the beginning will make us not bored when stringing the main conflict together. Several flashbacks explaining the existential mysteries, one by one, are revealed. From the time Ronan became pregnant, the Mother-Buddha curse was slowly explained.
The main characters make it easy to follow just a little bit of 'Incantation'. Flashbacks only recall Dom's girlfriend Ronan and Yuan's cousin from Dom. Even when Dodo is taken care of by Ronan, only Ming, a nurse at Dodo's orphanage, stays.
Lock Dodo
The role of Ronan's son, Dodo, was controlled from the start. The context that continues to be revealed is actually not related to Dodo, just the fact that Ronan was pregnant at first, not really explaining specifically why he separated from Dodo.
Broadly speaking, the Dodo has little to do with this religious curse. There can also be many theories about the offering of children to the Mother Buddha, but again it is not clearly explained in relation to the Dodo.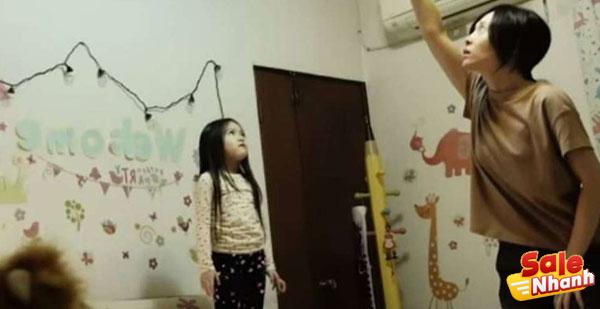 Huang Sin-ting's performance is so impressive and endearing, it's clearly illustrated for a 5-year-old child who is clueless about the complex issues his mother is facing. Moreover, it also terrorizes his life since reliving with his mother.
Our feelings when viewers will continue to stick with Dodo, whose health is increasingly declining due to things that are invisible to the naked eye. In some scenes, Dodo is even seen as an indigo child who can see spirits in the house.
Dodo's protagonist plays the main character Ronan, the mother who continues to be drawn into her past that we will see in flashback focus six years ago.
Conclusion about the content of the movie The Incantation (Incantation 2022)
A horror dish of Taiwan that gives us goosebumps right from the start of the game. 'Incantation' quickly became a hot topic of conversation with its visuals making us believe in the real events that inspired this movie. The belief of a village is like a monstrous heretical cult.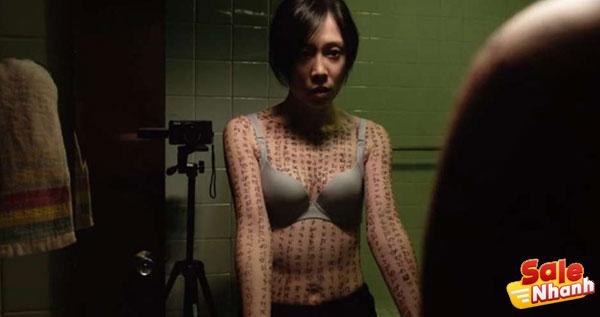 The lives of Dodo and Ronan's mother become victims, they are actually outsiders of the village where the Chen clan belongs. From this terrible thing we can draw many lessons even from a very scary angle.
The performance of mother duo Tsai Hsuan-yen and son Huang Sin-ting, deserves to be appreciated as it is able to bond our emotions from the very beginning to the inevitable sacrifice that Ronan makes for Dodo. .
Salenhanh – Product review blog
Address: 115 Nguyen Van Qua, Tan Hung Thuan Ward, District 12, Ho Chi Minh City
Website:  https://salenhanh.com/en
Mail: Salenhanh.com@gmail.com
#salenhanh #Reviewsalenhanh