Not long after starring in Netflix's 'The Sound of Magic', Ji Chang Wook is back with another touching story. This K-Drama itself is based on the true story of a foundation in the Netherlands that tries to grant the last wishes of cancer patients.
Delivering an emotional story, If You Wish Upon Me aired from August 10 to September 29. With sales for the final episode being higher than usual, it seems fans are satisfied with the final result. the end of K-Drama.
Meanwhile, 'If You Wish Upon Me' is also different from the drama that aired on Viu's previous streaming service, 'Today's Webtoon'. If the cheerful atmosphere is often shown in K-Drama, If You Wish Upon Me carries a deeper and more meaningful message about death.
If You Wish Upon Me Movie Summary (2022)
Chang-wook plays the character Yoon Gyeo-rae, a young former prisoner who works as a volunteer at the hospital facility. So far, he has lived a hopeless life, having been through many places, including an orphanage and even a prison.
After an incident, he starts volunteering at a hospital, where Gyeo-rae works alongside team leader Kang Tae-sik (Sung Dong-il) and nurse Seo Yeon-joo (Sooyoung).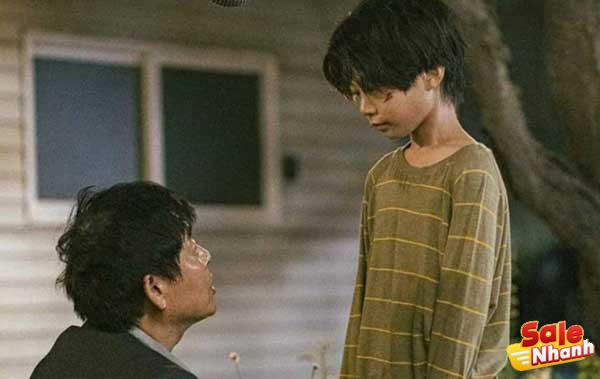 If You Wish Upon Me movie review
Continually expressing sadness in every episode
Through the synopsis, perhaps fans already know that K-Drama 'If You Wish Upon Me' will be shown as a tear-jerking movie. Certainly, from the beginning to the end of the episodes, there is always a sad story that interferes and makes the audience feel sad.
It won't be difficult to fall in love with each character in Team Genie. No matter how difficult it is, they will try their best to fulfill the patient's last wish. Each member of the Genie Team, is depicted as an angel in form. Unfortunately, behind their sincere hearts also hides a lot of sadness that is hard to know.
Starting with Kang Tae-sik. He was patient, wise, and respected by everyone in the hospital. Taking on the role of Captain Genie, it turns out that Tae Sik has terminal cancer. The gray life makes him feel the need to do good, to avenge his past sins.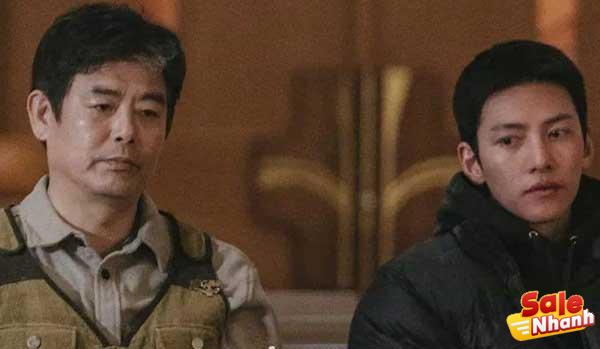 Yoon Gyeo-ree, a former prisoner is often underrated. However, he is always the victim. The weak part of her heart is covered with the harshness of life. Meanwhile Seo Yeon-joo, really likes to exercise and is always cheerful. The reason is quite simple, he does not want to become weak so that he can help others – both physically and mentally.
There are other characters, such as Yeom Soon-ja (Yang Hee-kyung), a grandmother and mother who is lonely because her children and grandchildren are left abroad; Choi Deok-ja, a janitor who turns out to have dementia; and Yoo Seo-jin, a teenage girl who is often bullied by her friends.
These diverse backgrounds allow K-Drama 'If You Wish Upon Me' to move freely in each episode. It's only natural for sad stories to seem endless. However, this K-Drama is not as gloomy as one might think. It doesn't always talk about death, and it doesn't always offer regrettable stories.
There's a lot the director was able to capture, but 'If You Wish Upon Me' seems to show more than just how Tae-sik and Gyeo-ree share and heal each other. Their lives are basically the main focus that builds the core of the story. This is what the story is missing, because the stories of some of the characters are just omitted in one episode.
Highlight the human side
Amidst the hustle and bustle of K-Dramas' ongoing mystery thriller genre, 'If You Wish Upon Me' seems to be a morning freshness. Although there are still thorny conflicts, the story is made to make the audience comfortable.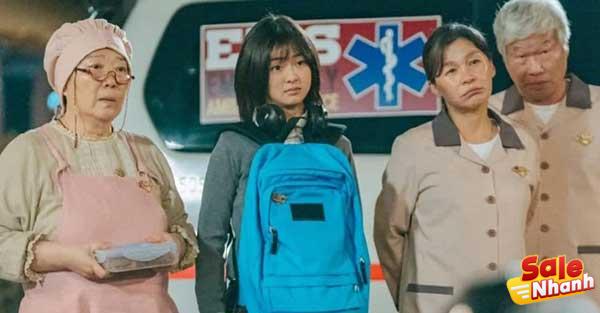 Some conversations also make us question ourselves. What is your happiness What do you want to do before you die? Are you happy yet? A question that rarely comes to mind, but important enough to think about.
This K-Drama also teaches to always appreciate life. Always do good for yourself and others. Although it is very difficult, death does not mean that death is the final solution. There are many ways to be happy, if people want to try.
Interesting love
Another strong point in this story – aside from Ji Chang-wook and Sung Dong-il's great acting, of course – is the way each character has strong chemistry in the story. They are like the unbreakable Team Genie.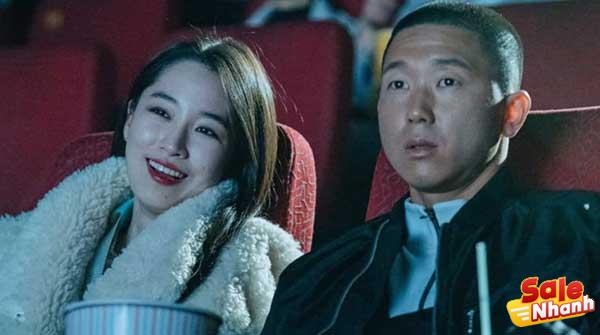 You can't imagine what would happen if Deok-ja and her husband actually went to the Netherlands – there is a village for dementia people – for treatment. Furthermore, there is no great hope for Tae-sik to be Captain Genie forever. This loss is something to worry about, because the director can make the audience feel attached to them. Sadness and enthusiasm, well conveyed in the story.
Conclusion of the movie If You Wish Upon Me
Like a refresh in the midst of an anthology of mysterious legal dramas, 'If You Wish Upon Me' offers loads of motivational messages about death and life. Although there are still many undeveloped characters in the story, Sung Dong-il and Ji Chang-wook's acting this time is mesmerizing.
The chemistry in the film is also built so strongly that the audience definitely feels the sadness and loss that each character has to go through. Even so, 'If You Wish Upon Me' is not filled with gloomy stories and dark atmosphere. The tone of the story is warmed up, so that the audience can enjoy the story comfortably.
Salenhanh – Product review blog
Address: 115 Nguyen Van Qua, Tan Hung Thuan Ward, District 12, Ho Chi Minh City
Website:  https://salenhanh.com/en
Mail: Salenhanh.com@gmail.com
#salenhanh #Reviewsalenhanh