I Know When You Dead is a horror film released in 2020 with a story centered on a girl who can see signs of death from someone. This movie is adapted from the horror novel of the same name by Arumi E. which is very popular on the Wattpad platform.
I Know When You Die Directed by Hadrah Daeng Ratu. He has previously worked on a number of horror films such as Taking Care of Pocong (2018), Congregation (2019) and #Friday Night The Movie (2019).
While the screenplay was assigned to Aviv Elham, the screenwriter who worked on the screenplays for the films The porch carpet (2018) and Roy Kiyoshi The Untold Story (2019).
I Know When You Die collaborating with famous young artists like Natasha Wilona, ​​Ria Ricis, and Al Ghazali. Along with a light and humorous story, this movie is perfectly suitable for teenagers who love horror.
I Know When You Dead Summary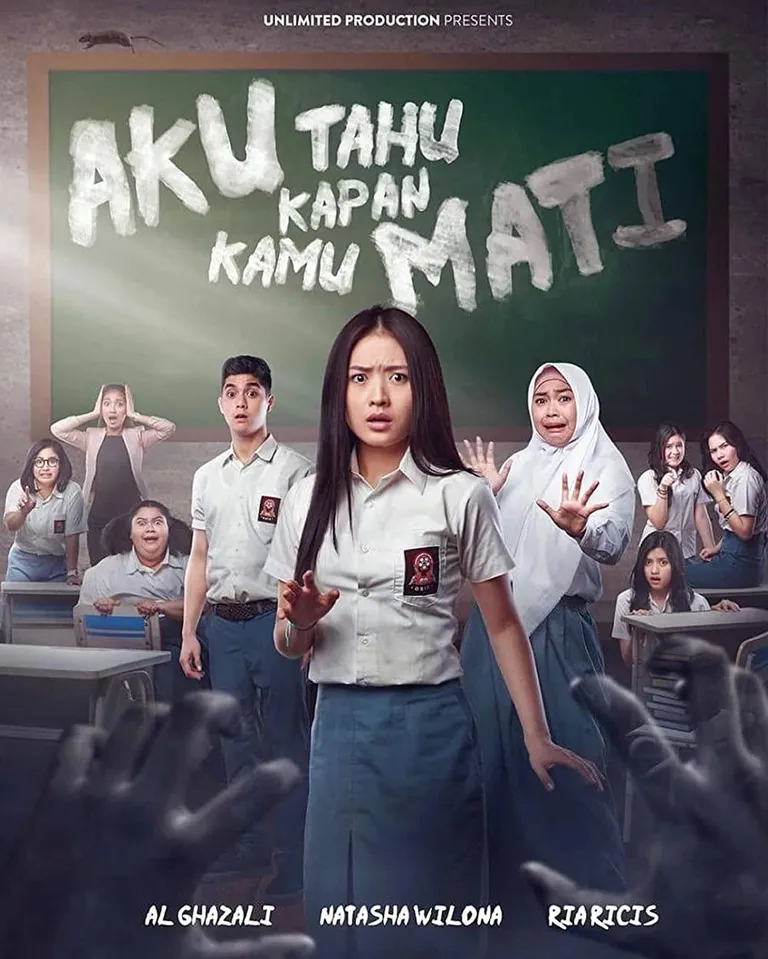 Release year

Year 2020

Category

Horror

Manufacturing

Unlimited production

Manager

Hadrah Daeng Ratu

Cast

natasha wilona

Ria Ricis

Al Ghazali

Fitria Rasyidi
The film opens with Siena (Natasha Wilona) lying in a coma in the hospital and declared dead. Siena turned out to be close to death. He comes back to life and surprises his three friends, Flo (Ria Ricis), Neni (Fitria Rasyidi) and Vina (Ryma Gembala), who are staying in the dorm.
Siena's life has returned to normal. He goes to school and always spends time with his three best friends. Siena's life becomes more colorful when her classmate Brama (Al Ghazali) approaches her. Brama himself is a handsome student, quite popular and loved by many girls at school.
Siena really likes Brama too, but she tries to control herself and refuses when he asks her to go to the movies. The reason is that Siena doesn't want to deal with Denisa (Sonia Alexa), Brama's ex who doesn't like her.
As time passed, Siena realized that her near death had brought about a great change. Now he can see spirits. Things take a turn for the worse when every single person Siena knows suddenly dies. Starting from the suicide of his friend, then the departure of Pak Somad is none other than the school's guardian.
Before the two died, Siena always saw a ghost near them. Gradually Siena realized that the ghost she saw was a sign of someone's death. The ghost is essentially a dying spirit of a loved one and only Siena can see it.
The conflict is further complicated when Siena sees a ghost near the two people she loves, Brama and Flo. Convinced that the two would soon die, Siena tried various ways to save them from death.
He and his two other friends, Neni and Vina, do their best to take care of Flo. The three of them keep Flo away from objects that could threaten her life as much as possible. They even turned to a shaman for help.
Not only that, Siena also met a woman who had been suspended from a cartoon to find a way to escape death. After doing many things, Siena finally realized that no human could escape death.
Horror movie with light story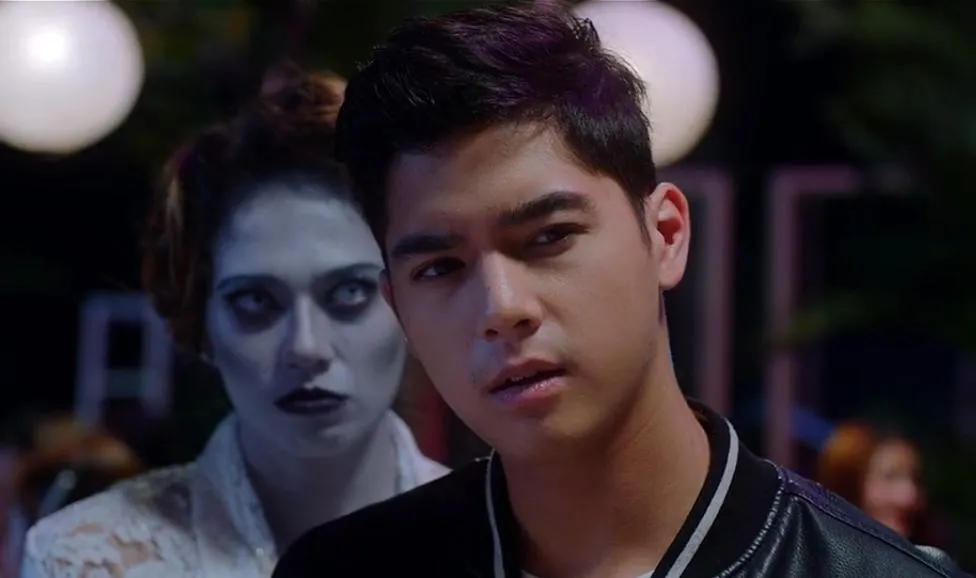 I know when you die there's actually a pretty heavy backstory, which is the ability to see one's death. However, this movie is packaged as a teen horror movie that feels very light.
I also know when you die is not so scary. This is not the kind of movie that keeps you awake or scared to go to the bathroom in the middle of the night.
The horror label in this film is only supported by the appearance of ghosts, which, unfortunately, do not create horror. The horror is still relying on jumpscare predictably and with a surprising voice.
In fact, the cinematography in some horror scenes is quite well supported, both in terms of lighting and cinematography. For example, the description of a hostel at night, the atmosphere is made not too dark or light. By relying on dim yellow lights, the shade is well-suited for a horror movie like this.
Thicker comedy element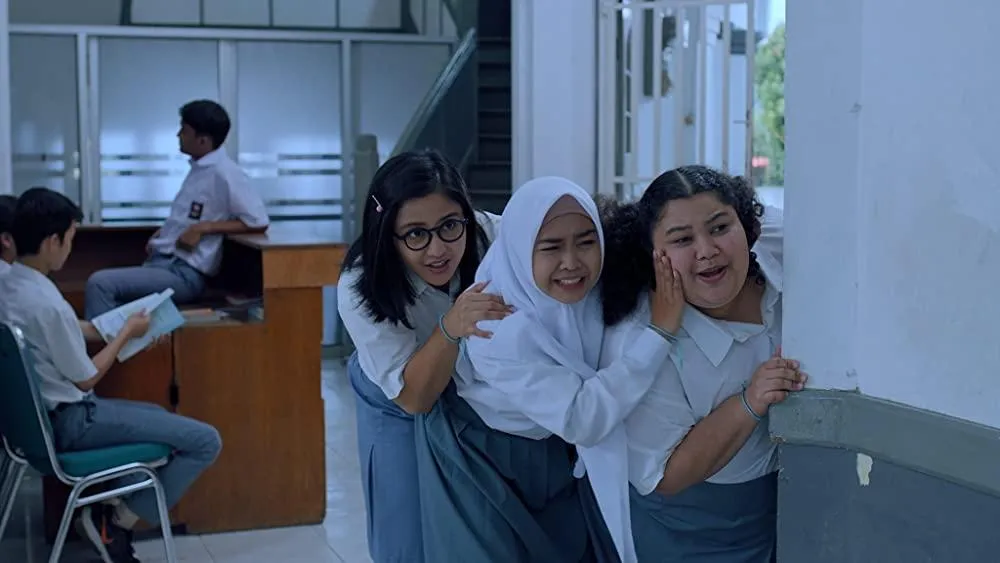 Compared to the horror element, the comedy element in this movie really stands out. It's all thanks to the character Flo played by Ria Ricis. Ria Ricis herself is a famous public figure who is funny and likes to joke, so she is very suitable to play the character of Flo in this movie.
Flo's character, who is almost never serious, has caused laughter many times. He sometimes makes spontaneous jokes typical of school children. Especially when Brama is approaching Siena, Flo appears as an inquisitive and seductive friend.
Not only Flo, but also Asri Welas plays a boarding mother named Bu Badriah. At the beginning and end of the film, the audience also enjoys the hilarious collaboration between Daus Separo and Opie Kumis. Playing the role of hospital staff, the performance of these two comedians was quite refreshing despite the limited performances.
Based on the popularity of young artists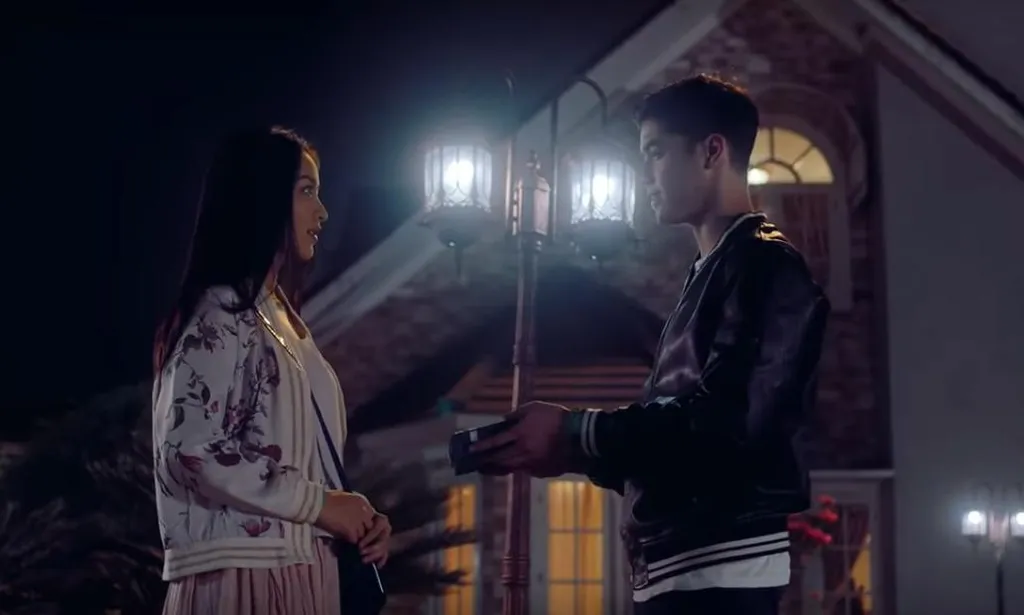 The inclusion of young artists in this film is indeed the main attraction. There's the famously beautiful Natasha Wilona, ​​the all-loving Ria Ricis and Al Ghazali who is undoubtedly the idol of many women.
Unfortunately, some of the characters in this movie actually feel less powerful. For example, Brama, he's just described as a handsome guy who is contested by many girls at school.
There is no attitude or action that really captivates the audience. Therefore, the audience is less sympathetic and less heartbroken when this character dies in the middle of the story.
Results may be different if the chemistry between Siena and Brama is consolidated. If there's a scene that shows how important Brama is to Siena (for example, Brama helped Siena when she was having a hard time), the audience will be very disappointed when the character dies.
The character that is quite strong and noticeable in this movie is only Flo. This character is more iconic and most memorable in the movie I Know When You Die . Although Flo's presence may seem less important at first, the character becomes the center of the story in the second half of the film.
The logic of the movie is emotionless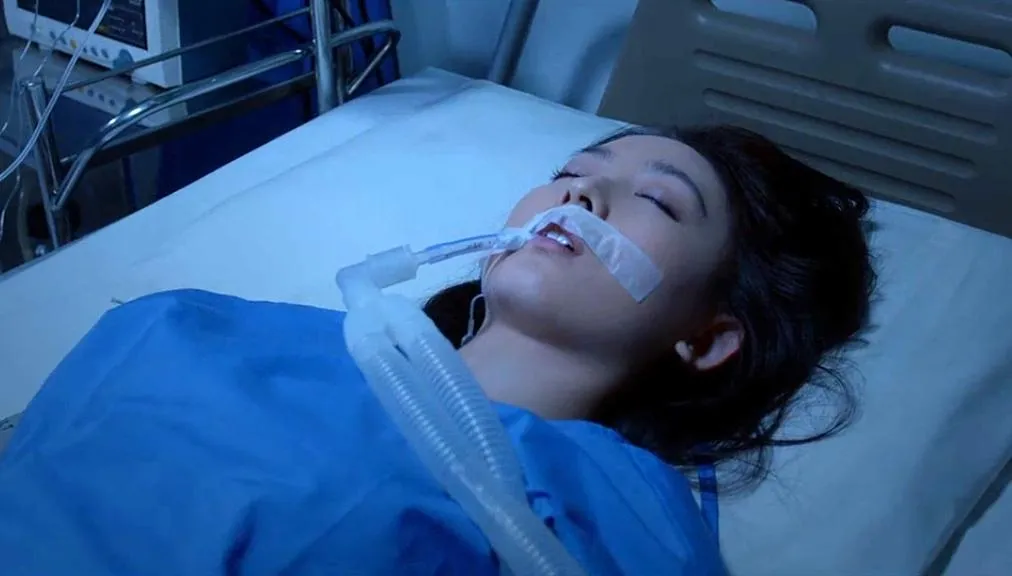 I know when you die It has a pretty neat and understandable plot. Unfortunately, this movie has some illogical scenes. This is quite unsettling and makes the story feel absurd. An example can be seen at the beginning of the film when Siena is in a coma in the hospital.
Siena told me that she was in a coma because she was struck by lightning in the rain. But at the beginning of the film, Siena lies in the hospital in a normal condition and has a beautiful appearance. There is no convincing indication that Siena was ever struck by lightning so violently that she fell into a coma and died.
The story of the deaths of the people around Siena was also a bit absurd, too scary to be exact. Imagine, there are four deaths happening in a row. Three students from the same school died in the near future, plus a guard named Pak Somad. It's somber isn't it?
As the cover goes, I Know When You Die has the potential to be a good horror movie. Moreover, this drama is supported by young stars who have their own charms. The story is not too complicated and seasoned with typical teenage episodes. The movie length of 1 hour 32 minutes also feels just right.
Although it has some shortcomings, this movie can still be an entertaining sight on the weekend. If you want to watch a horror movie but don't want to be scared, I Know When You Die can be an option.
Salenhanh – Product review blog
Address: 115 Nguyen Van Qua, Tan Hung Thuan Ward, District 12, Ho Chi Minh
Website: https://salenhanh.com/en
Mail: Salenhanh.com@gmail.com
#salenhanh #Reviewsalenhanh