Groot's innocence in all of his actions in 'Guardians of the Galaxy' seems to have made the character very popular. No wonder then Marvel decided to release an independent work about a bit of his life.
'I Am Groot' is an animated short series created by Kirsten Lepore for the Disney+ streaming service, based on Marvel Comics featuring the character Groot. The collection of this series is very short; each episode consists of only a few minutes each with a total length of about 20 minutes.
According to Disney, the first episode will take place between 'Guardians of the Galaxy' Vol. 1 and Vol. 2, while the rest of the episodes in the timeline after Vol. 2
The presence of 'I Am Groot' is an interesting variation, very light and refreshing, among the many Marvel projects that have appeared. This series with minimal dialogue just offers fun, giving fans an insight into another side of the MCU's heroes.
The problems that occur do not make it difficult for Groot. The conflict revolves around Groot's small body or because Groot makes bad choices. There's not much to say about 'I Am Groot' other than being a fun and goofy series.
Synopsis of the movie I Am Groot
Each short film follows Baby Groot's life as he grows up in the galaxy, taking on strange adventures that get him into trouble.
Groot's First Steps
When grown in a pot, Baby Groot is cared for by a robot. When cracks appear in the pot, the robot will replace Baby Groot with a bonsai tree. Out of jealousy, Groot attacks the tree and the two fall to the floor, causing their pot to shatter and Groot to strike first.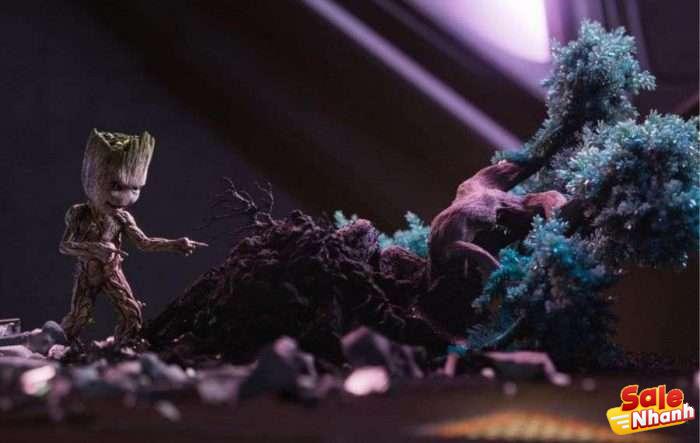 Due to his small stature, Groot seems to be in a very interesting predicament. He tried to walk, even though he always fell for the twelfth time. But behind Groot's jealousy, he still protects bonsai like his own kind.
Little boy
Baby Groot finds little blue Grunds under a rock and tries to play with them. But the little beasts saw Groot as an attack and launched a counterattack.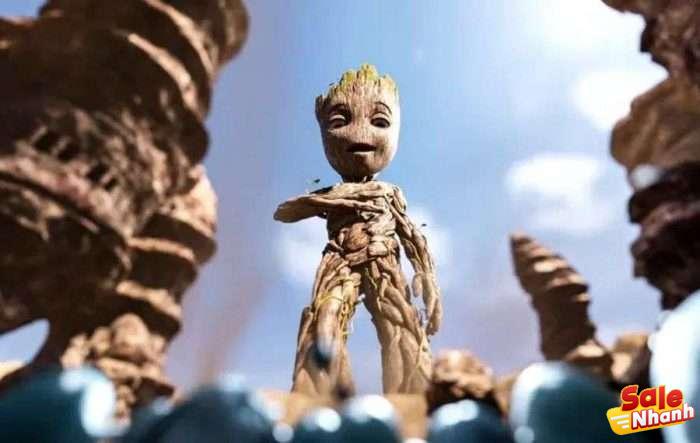 The frightened Groot then emits a fart in the form of leaves, which turns out to be their food source. Seeing the Grunds' happiness, this plant hero searches for nearby bushes to provide them with more food. Unfortunately, Groot ends up stepping on them.
Groot's Pursuit
Baby Groot wakes up in the middle of the night and is startled to hear a crash — or a thud, something inside the Eclector. Out of curiosity, Groot eventually found a broken bottle filled with liquid and immediately traced it around the ship.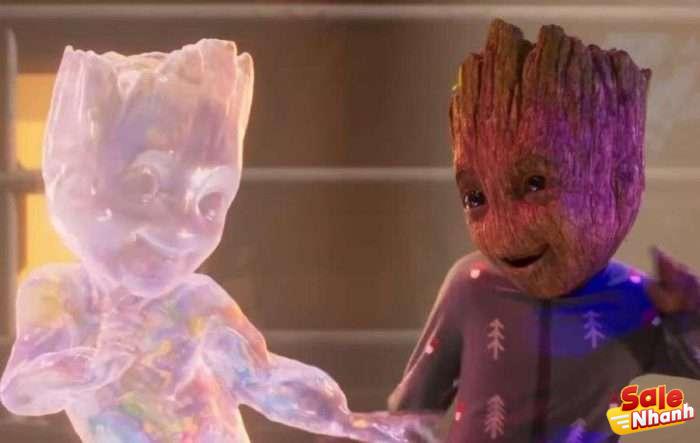 But it turns out, it was Iwua, a shape-shifting alien who imitated him. Groot feels threatened at first, but Iwua invites him to dance. But the existence of the aliens did not last long, as Groot kicked Iwua off the ship through the vent.
Groot takes a bath
One day, Baby Groot found a puddle of mud and decided to take a bath. But he was surprised to see many leaves growing on his trunk because of the effect of the mud. Groot was then looking for a different style with leaves. This causes a nearby Gangalorian bird to become irritable.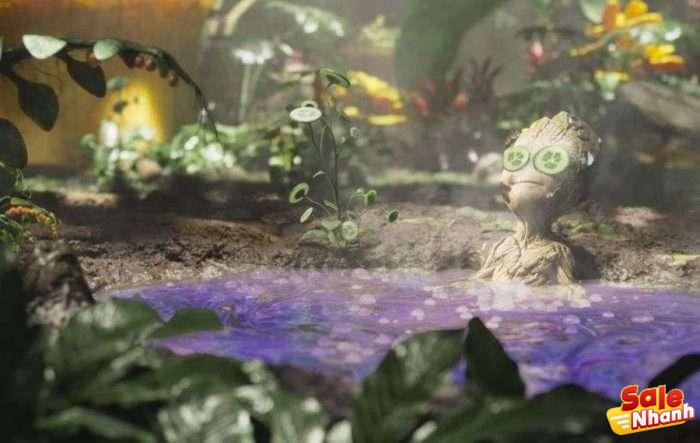 Groot eventually used up all the pond mud and could no longer grow leaves. When the squirrels laughed at him, Groot trimmed the fur to use as a scarf.
Magnum Opus
Baby Groot collects various items on board to create Guardians of the Galaxy masterpieces. Unknowingly, he actually caused an explosion to beautify his work. Panicked, Groot tries to cover up his mistake.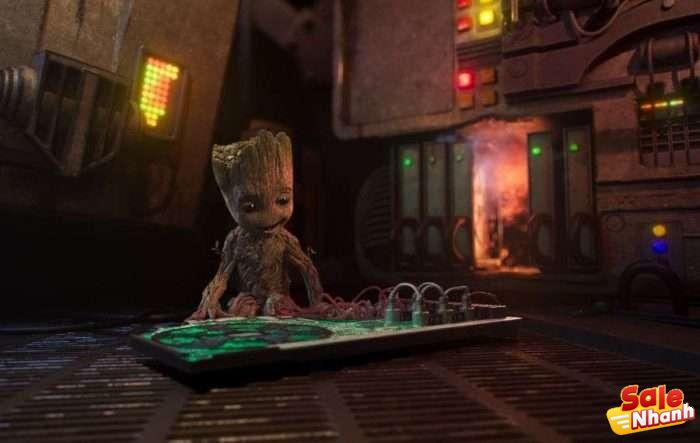 Rocket then sees Groot trying to repair the hole he made. Despite fear of reprimand, Groot still gives the painting to Rocket, who is almost sucked out of the ship before Groot saves him.
Conclusion of the movie I Am Groot
In these short films, Groot is portrayed as some sort of troublesome creature, but he's also very funny and playful. Not being a heavy and dramatic movie, there's no harm in witnessing Baby Groot's adorableness and goofiness in the latest series.
Despite only having a relatively small role in the MCU series, he's finally got his own movie – albeit for a very short time.
Salenhanh – Product review blog
Address: 115 Nguyen Van Qua, Tan Hung Thuan Ward, District 12, Ho Chi Minh City
Website: https://salenhanh.com/en
Mail: Salenhanh.com@gmail.com
#salenhanh #Reviewsalenhanh