Titled Holy Spider, this film tells a story based on true events by presenting it through a blend of fiction and reality.
The story revolves around serial murders targeting prostitutes with the setting circa 2000-2001. The perpetrator is named Saeed (Mehdi Bajestani), and because of his mode of operation, in which he lures victims into his "nest" before strangling them, the case is often referred to as the "spider murder." .
Holy Spider movie synopsis
'Holy Spider' tells the story of a female journalist named Arezoo Rahimi (Zar Amir Ebrahimi) who visits Mashad to cover a serial murder case. However, this coverage is not Rahimi's ultimate goal.
He is also forced to carry out an investigation, looking for the truth about who the real killer is, who has yet to be found. Rahimi is determined to leave the field, sacrificing himself so that he can reveal the truth about what happened.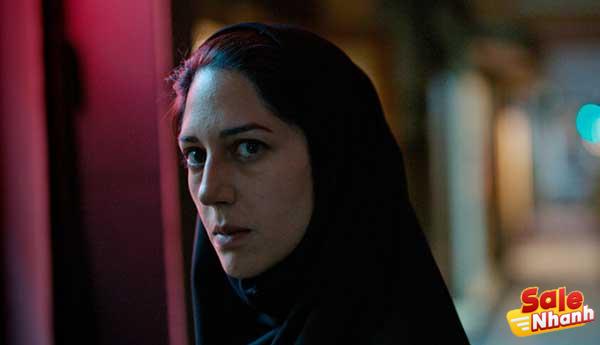 The victims of these murders are prostitutes, most of whom are also addicted to drugs. They are considered trash. Will the perpetrator receive the punishment he deserves if caught or will he be made a hero?
Even while interviewing the judge, Rahimi was asked not to turn the murder case into a religious scandal. Is it true that the two are not related?
Holy Spider movie review
Based on a true story
'Saint Spider' was inspired by a real crime case in Iran in the early 2000s. The serial killer was finally sentenced to death in 2002, according to the law that applies in Iran to all cases. killing.
The serial murder case told in this film involves 16 victims who are prostitutes. They were all killed in the same way, then the perpetrator would phone them to tell them where the bodies he had dumped.
Avoiding the impression of glorifying and justifying Saeed Hanaei's deviant actions, Ali Abbasi wrote the script for 'Holy Spider' from the point of view of a fictional journalist named Rahimi. This film offers a story that combines fiction and reality through Rahimi, a female journalist who uncovers the truth of a murder case.
Ali Abbasi as the director is a native of Iran who left his country to attend university in Stockholm, Sweden. After earning a Bachelor of Architecture, he returned to university to pursue a job in film production in Denmark.
The more he made and discussed cinematic works, the more he eventually settled in this Scandinavian country. Holy Spider is Abbasi's first film about his native Iran.
Discrimination against women in Iran
Misogyny is a form of discrimination against the female sex related to hatred. A misogynist would view women as deserving of oppression, pressure, and exploitation. So is this true in Iran?
In 'Saint Spider', the disparagement of women is still very much applied. For example, when Rahimi wanted to rent a hotel room, she was led to cover her head, then repeatedly asked who and how many people to stay, when she replied that she was alone without a husband, the hotel immediately refused. to handle accommodation.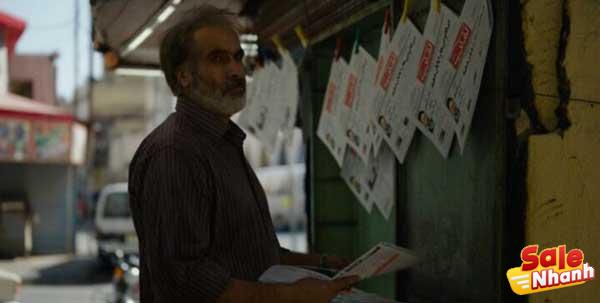 This treatment is very obvious. Not to mention the victims are prostitutes, drug addicts and thieves. They clearly explain the appropriateness of murder. This movie conflicts about mind, heart, and the rules that apply in one country.
Victims are human, they have the right to live despite inappropriate behavior. Some of them have even had children, some are pregnant. It is wrong to defend completely but to blame only one party is not right.
There is a single sentence in this film, which is that their presence as prostitutes is nothing more than the failure of the government to fix the social problems facing the establishment. Underemployment, environmental socialization, and so on.
Religion is used as an excuse
Collaborating with Afshin Kamran Bahrami on the screenplay, Ali Abbasi highlights the distortion caused by religious misconceptions. Religion is used as an excuse to kill people, both literally (taking life) and figuratively (destroying freedom). Like the murder weapon Saeed used, namely the victim's veil.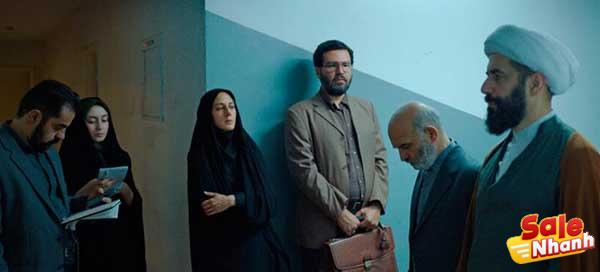 Instead of showing mostly victims or female journalists, the director shows the serial killer, Saeed, with his daily activities. He is a diligent person at work, pious, has a family and 3 children, a good neighbor.
Saeed is also a veteran, currently working as a construction worker. To his colleagues, Saeed said that he wanted to become a special character after the war ended, because he felt useless.
Conclusion of the movie Holy Spider
Holy Spider is one of the movies that tells the powerful and moving story of the serial murder cases in the years 2000-2001 in the holy city of Mashad, Iran. The case is carried out by a murderer who targets a street prostitute as a victim.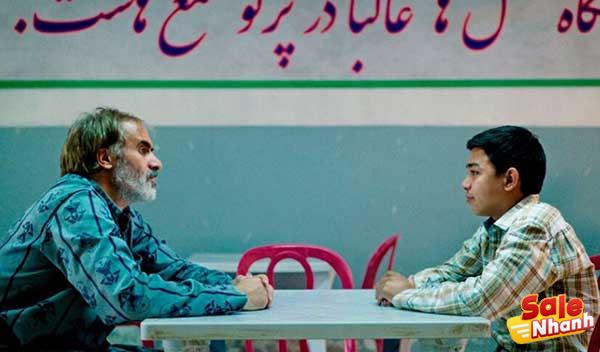 This film also narrates the aberration in Iran and the fallacy in religion. The perpetrator believes that what he is doing is the right thing, because he wants to wash away the sins of the perpetrators. Based on a true story, 'Saint Spider' offers a story that weaves between fiction and reality by introducing a character named Rahimi, a female journalist who uncovers the truth of a murder case.
Salenhanh – Product review blog
Address: 115 Nguyen Van Qua, Tan Hung Thuan Ward, District 12, Ho Chi Minh City
Website: https://salenhanh.com/en
Mail: Salenhanh.com@gmail.com
#salenhanh #Reviewsalenhanh