The teen movie genre is one of the genres that captures the hearts of a large number of viewers because not only teen audiences but also from many different walks of life can accept it.
Starting with "Lady Bird", "To All the Boys I Loved Before" and "Sex Education", there is no doubt that Netflix is ​​one of the streaming platforms that has a huge collection of these genres.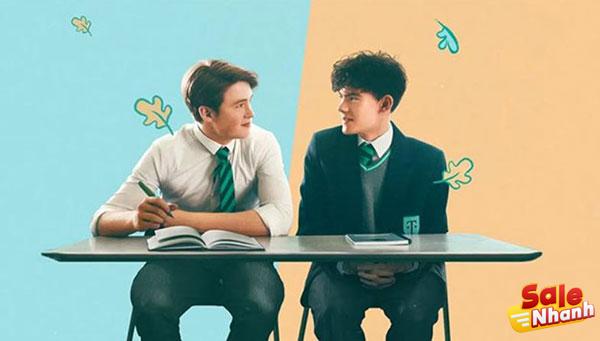 At the end of April, Netflix once again added to its collection by releasing its newest upcoming series titled 'Heartstopper'.
Based on the webcomic series of the same name by Alice Oseman, 'Heartstopper' is an LGBTQ+ rom-com series that follows the life and relationships of nerdy boy Charlie Spring, popular kid Nick Nelson and their group of friends.
Just two weeks after its release, Heartstopper received a 100% Tomatometer score on Rotten Tomatoes, with an audience score of 98%. Let 's review the content and review with Salenhanh.com about the movie Heartstopper (Heartstopper)
Trailer of the movie Heart stopped beating
Synopsis of the movie Heartstopper
The story of 'Heartstopper – Heart Stopping' revolves around Charlie Spring (Joe Locke), a teenager who has declared himself gay, who lives in an all-boys dormitory. He lives a normal life before meeting his classmate Nick (Kit Connor).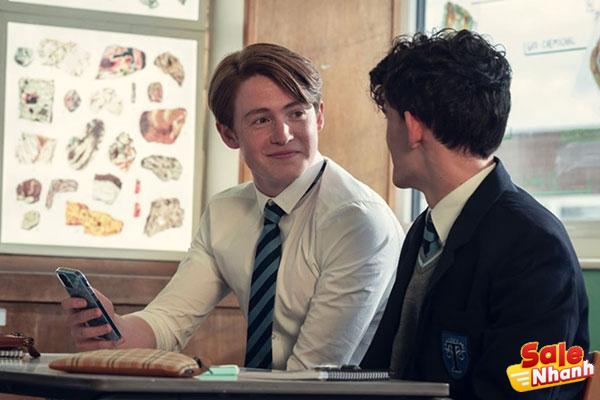 Unlike Charlie, who is nervous and weak, Nick is a friendly and cheerful kid. He is a famous Rugby player of the school. After becoming friends, the two care about each other to the point of causing feelings of incompatibility.
Unlike Charlie who has always made his feelings public, Nick still doesn't know his sexual orientation, he is suspicious and undecided whether he loves Charlie or not. Because of this, Charlie feels his love is one-sided, and thinks that his relationship with Nick cannot be just friends.
Confused, frightened and curious, Charlie and Nick will discover together that love can often be found in the hardest of times.
Provide the most understandable teen stories
When it comes to teen movies or series, we can't help but think of other Netflix shows like 'Sex Education', 'Riverdale' or HBO's 'Euphoria', which depict conflict and Her deep frustration in growing up was often irrational and far removed from the reality of what happened.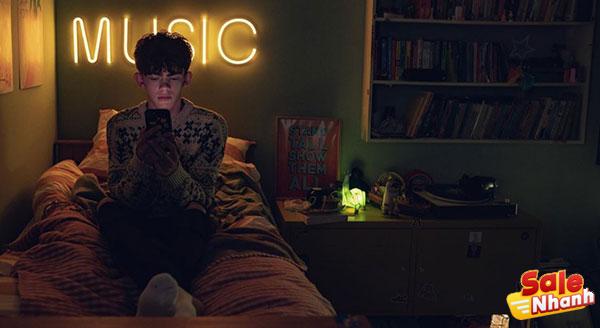 Unlike most teen movies that focus on sex, drugs, and rebellion, Heartstopper is a moving story about young love, finding and accepting one's identity in a second gender. 3, while adolescent conflicts persist, such as bullying, discrimination and mental health issues.
'Heartstopper' comes with a fun atmosphere, filled with bright colors, along with cute cartoon stickers that appear to emphasize emotions, fears and fantasies in the characters' heads, feelings and emotions. It feels like we're watching an experiential teen movie, and it's sure to involve a lot of people.
Explore the LGBTQ+ world in a light and easy way
Although the main plot of the series is about two boys having feelings for each other, Heartstopper doesn't stop there. This series explores this rainbow world more broadly through its companion characters.
Elle (Yasmin Finney), a transgender teen finds friendship after transferring to an all-girls school. Eventually, he meets lesbian couple Tara (Corinna Brown) and Darcy (Kizzy Edgell), who have just gone public with their relationship.
Meanwhile, Tao Xu (William Gao), who is described as a polymath, has long had a crush on Elle, but is unable to express his feelings to maintain his friendship with Elle.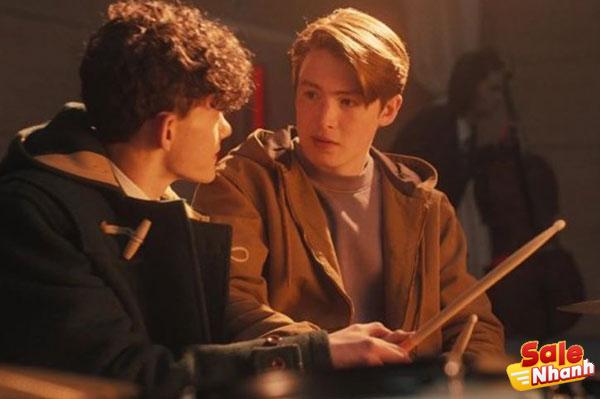 Coming up with a fun atmosphere and filled with LGBTQ+ characters did not make the characters of 'Heartstopper' immediately accepted by the community. Actually, a lot of conflicts in 'Heartstopper'. They still face classic problems surrounding it such as homophobia and lack of confidence in their new identities.
Charlie was a victim of bullying when his friends found out he was gay and his mental health was affected. Nick's struggle with his gender is also not easy.
The characters clearly show their sexual orientation. The story is also not made too obvious, succinct, and quirky, but gently presented with clear and easily accepted explanations and introductions about LGBTQ+.
Natural acting by Joe Locke and Kit Connor
The greatest strength of 'Heartstopper' is the two main characters Joe Locke and Kit Connor who bring the story of these two teenagers to life.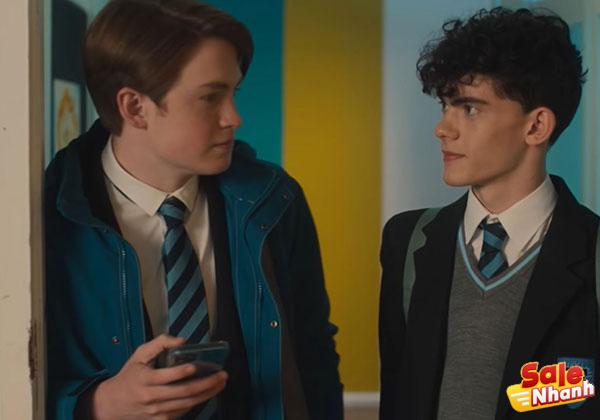 Joe Locke creates a strong personality of Charlie Spring, a weak, but smart guy to calm a confused Nick about his identity. Audiences may not think that playing Charlie in 'Heartstopper' is his first role.
Kit Connor also plays Nick Nelson with his charm and tenderness, so it's easy to see why Charlie falls for him, along with their sweet chemistry.
Nick experiences an identity crisis as he spends more time with Charlie, who eventually joins the rugby team. He felt transformed and happy when he was with Charlie. But Nick also has to be overshadowed by his homophobic friends, and the stereotype of being gay is far from his appearance.
His confusing identity discovery led Nick to Google questions like "am I gay" and "how do you know you're bisexual."
'Heartstopper' appreciates moments as teenagers search for identity until Nick can finally open up a conversation about his own sexuality.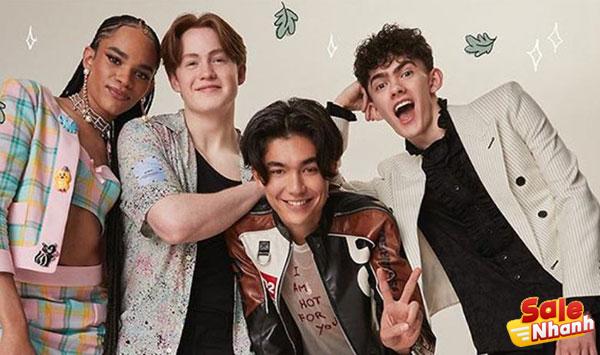 Conclusion of the movie Heartstopper
Instead of presenting a teen story that focuses on sex, drugs, and rebellion, Heartstopper is a sweet story about teen relationships, and how they find and accept themselves. Dear.
Heartstopper is a series filled with hope that love exists, friendship is real, and keeps us drifting along with hilarious stories that warm our hearts, and make us forget for a moment a world where LGBTQ+ is living. is still a negative topic in society.
With a simple story and given messages and insights, Heartstopper is a promising teen series and can be an outlet if you're tired of pointless teen stories.
Salenhanh – Product review blog
Address: 115 Nguyen Van Qua, Tan Hung Thuan Ward, District 12, Ho Chi Minh
Website: https://salenhanh.com/en
Mail: Salenhanh.com@gmail.com
#salenhanh #Reviewsalenhanh