Gully Boy is a musical drama film whose story is inspired by the lives of two street rappers from India, Naezy and Divine.
The film itself had its premiere at the Berlin International Film Festival on February 9, 2019. After its global premiere on February 15, 2019, Gully Boy subsequently received critical reviews. Positive reviews from critics.
On the aggregator site Rotten Tomatoes, the film received a score of 95% based on 21 reviews, and received an 8.3/10 rating. Gully Boy subsequently grossed the equivalent of $35 million, becoming It became the seventh highest-grossing Indian film of 2019.
Gully Boy movie synopsis
Release year 2019
Genres Teen , Drama , Family , Friendship , Music , Musical , Romance
Production Excel Entertainment , Tiger Baby Films
Director Zoya Akhtar
Cast Ranveer Singh Alia Bhatt Siddhant Chaturvedi Vijay Raaz Vijay Varma
Murad Ahmed is a final year student living in a slum in Mumbai, India. He has a great love for rap music. Murad also has a girlfriend named Safeena Firdausi who is very possessive. His girlfriend is currently studying to become a surgeon.
In addition, Murad has a rude father named Aftab Shakir Ahmed. His father is known to have a second wife, making family life not very harmonious.
For a time, he had to work as a part-time driver to earn money to treat his injured father. After that, he began to actively write lyrics about his condition as a driver.
Some time later, Murad became acquainted with a local rapper named Shrikant "MC Sher" Bhosle, whom he met at a festival at his university. He then got into a rap battle at an underground event and uploaded his performance to Youtube.
Meanwhile, a female musician and student from Berklee University, Shweta "Sky" Mehta, watched Murad and MC Sher's performance on Youtube. He was attracted to the two and offered to collaborate on a new song.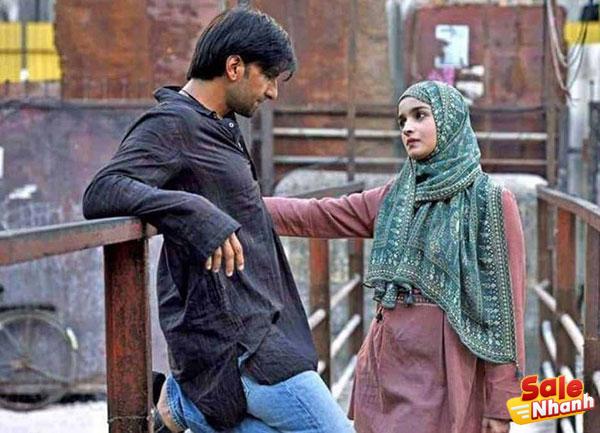 In short, Murad became famous after collaborating with Sky in the world of Indian rappers. He later became romantically involved with Sky, and often lied to Safeena. This relationship was gradually discovered by Safeena, and Murad eventually had to break up with her.
After getting rid of this problem, Murad has to face new problems with his family. His father suddenly started being rude to his mother and brother. Murad then asked his mother and brother to leave the house, and he decided to work with his uncle, Ateeq Khan.
Murad later reunited with MC Sher, and the two entered a music competition to be the 'opener' of a rapper named Nas' concert in Mumbai. Unexpectedly, Murad made it to the finals and eventually won the competition.
He is now a successful rapper in India after winning the rap battle in the competition. Murad then restarted his relationship with Safeena and made a career as a talented rapper.
Review content Gully Boy
Interesting story and cast
Gully Boy is an Indian film that has a compelling plot through the screening of musical films of the rap genre. This film also presents a rather conflicted family drama that deals with issues that occur in family life in general.
In addition to the family drama, Gully Boy also provides a romantic conflict between Murad, Safeena, and Shweta "Sky" Mehta. The conflict between them is expressed quite naturally, not too much, even becoming an effective medicine to help this movie become more attractive.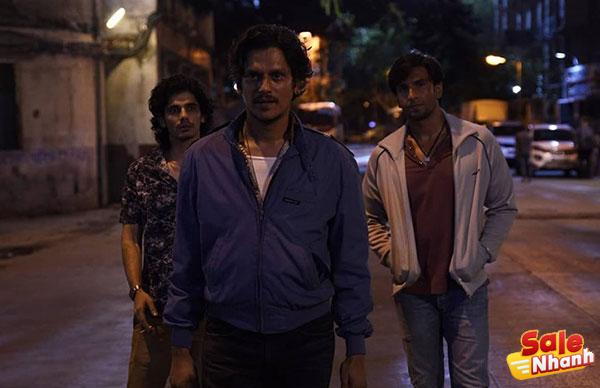 From the other side, Gully Boy creates a realistic-like setting by projecting densely populated slums. The choice of location is also very precise, and tries to present the corners of the settlement depicting the life circumstances of each character.
Actor Ranveer Singh as Murad Ahmed performed very impressively. He brings the image of Murad into a cold character, and is able to show off the style of a real rapper as he sings and dances.
Although he is described as a man from a lower middle-class family background, his mature demeanor can make Murad's character look charming. In addition, his slick acting makes Murad an irresistible character.
Not only is Ranveer Singh stealing the spotlight in this film, there's also actress Alia Bhatt who plays Safeena Firdausi who appears quite charming. He brought out Safeena's possessive personality. On the other hand, he looks phenomenal having to hit Sky with a bottle when the two fight.
Not just the two of them, then there's the pretty Vijay Raaz who plays the very rude Murad's father. His acting as a whole deserves credit for managing to spark a tense conflict as he slaps Murad pretty hard and brutally. Also, don't forget Siddhant Chaturvedi as Shrikant "MC Sher" Bhosle, who looks very solid to Ranveer Singh.
Overall, from start to finish, Gully Boy is a hearty dish without being too boring. This movie should be on your watch list and is well worth watching at your leisure as it presents a comfortable and entertaining story premise.
153 minutes priceless
Through a very long run of the film, this film seems to try to explain every social issue using the point of view of Murad Ahmed's character. He tries to convey some of these issues through his rap lyrics, to the dialogues that occur with other characters.
Overall, Gully Boy also tries to create a portrait of low-class life in India. This is illustrated through several situations that occur in the slums that are the setting of this film, until the film continues to think that poverty can encourage crime.
The social polemic is then neatly packaged and tailored to the conditions of urban communities. Other than that, the rest of this movie is about dreams, ideals, love, hopes, and the quest for identity.
All these aspects are conveyed by the character Murad Ahmed through his journey from an ordinary man to his desired destination.
Murad Ahmed seems to be the main character that can quickly be loved by anyone who watches this movie. Apart from the complicated romance story, his character development from start to finish leaves us quite impressed and amazed by his efforts to achieve his desired goals in the rap world.
A fight of words with an abusive father to the point of having to deal with social inequality, makes Murad look like a tough man. It proves that his maturity is well crafted in this movie.
In the 153 minutes of this movie telling the story, not a single part goes by. Everything seems to make sense in a simple, and not excessive, way. Although there are some conflicts that are made too dense, the story is not presented at length.
However, every conflict presented in this film sometimes even creates a new subplot that threatens to derail the main thread of the story. But fortunately, that didn't happen, or even show up very much because the main plot is quite clear, plus the other characters play quite solidly, supporting each other.
Salenhanh – Product review blog
Address: 115 Nguyen Van Qua, Tan Hung Thuan Ward, District 12, Ho Chi Minh City
Website: https://salenhanh.com/en
Mail: Salenhanh.com@gmail.com
#salenhanh #Reviewsalenhanh